Now that every Premier League club has played at least one match since the restart, we're asking one key question that will determine how the remainder of the season plays out for each team.
Liverpool
When will the Reds win the title?
It's a matter of when, not if, and we're on the brink of a socially distanced party in Liverpool. All we're waiting on now is an official date.
Manchester City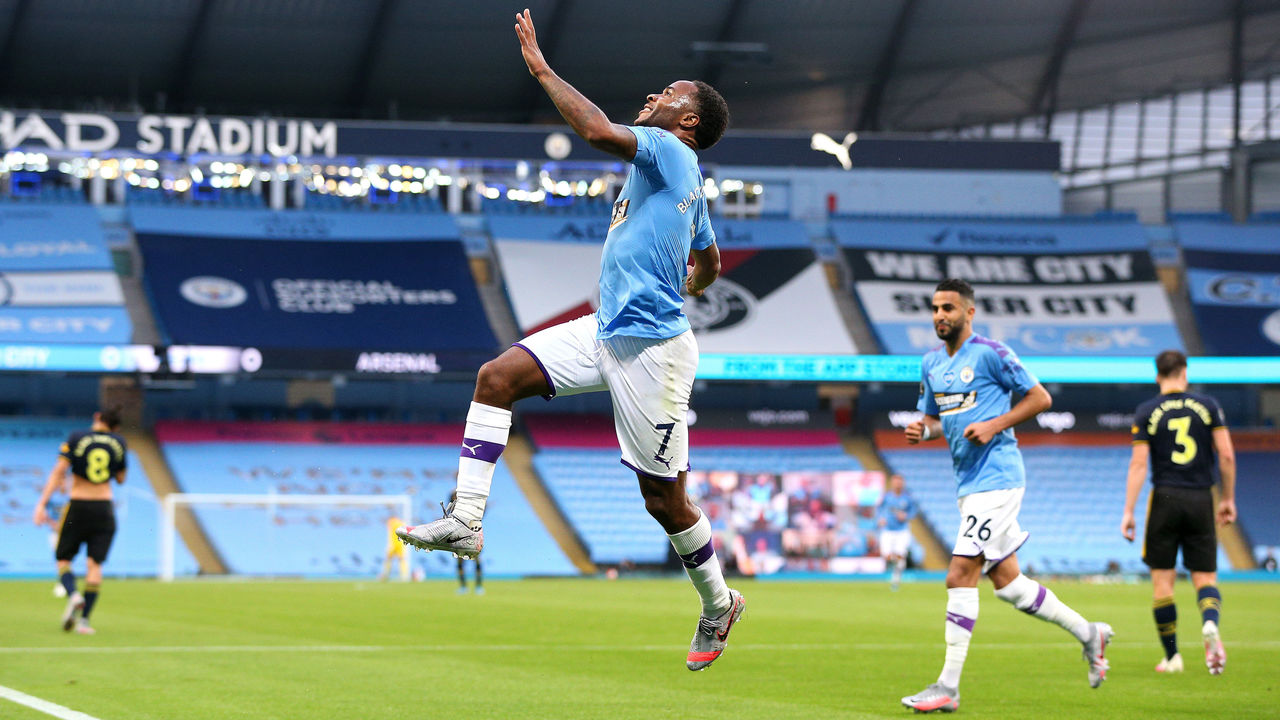 What is Pep Guardiola's best lineup?
With the Premier League title long out of reach, Manchester City should focus on fine-tuning things in the buildup to the Champions League's return in August. That's doubly true with the club possibly about to get banned from the tournament for the next two seasons, pending an appeal. This might be City's only chance for a couple of years to win the competition, an accomplishment that Pep Guardiola and the team's brass so desperately desire.
Leicester City
What's left to play for?
Leicester City are in a strange place with eight matches remaining. Sitting comfortably in third place, the Foxes hold an eight-point buffer over Manchester United in fifth. Only a significant collapse would see them drop out of a Champions League spot now.
Quite clearly the third-best team in the league this season, Leicester shouldn't need to worry about any club behind them, but they almost certainly won't be able to hunt down Manchester City for second. Only pride, and perhaps some contract bonuses, are on the line.
Chelsea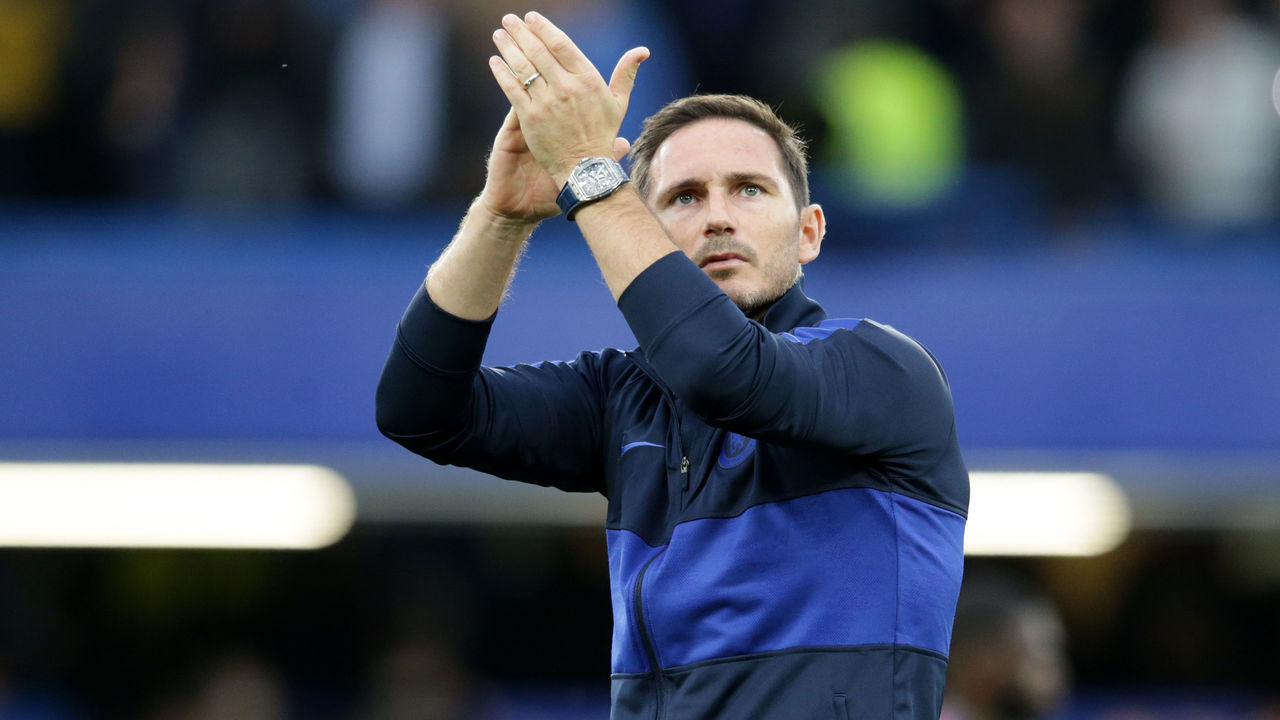 Can Lampard sort out the defense?
Chelsea have been one of the most exciting teams to watch all season – especially for neutral fans – thanks to their combination of attacking talent and defensive frailty. That seems destined to continue heading into next season after the confirmed moves for Hakim Ziyech and Timo Werner.
The Blues, who are loaded with young and explosive forwards and wingers, will score plenty of goals, regardless of how Frank Lampard lines up his team. To ensure his side can mount a proper title challenge, though, the backline, which again looked suspect this weekend, needs to be improved.
Manchester United
How quickly can Pogba and Fernandes click?
Manchester United supporters have been waiting to see Paul Pogba and Bruno Fernandes play together since the latter was signed in January, and the first glimpse of the skillful duo certainly didn't disappoint.
Pogba, who used the league's hiatus to recover from a long-term injury, sparkled off the bench against Tottenham, showing off his excellent passing range and dribbling technique. Meanwhile, the Portuguese midfielder netted a penalty. If they both stay fit, look out.
Wolverhampton Wanderers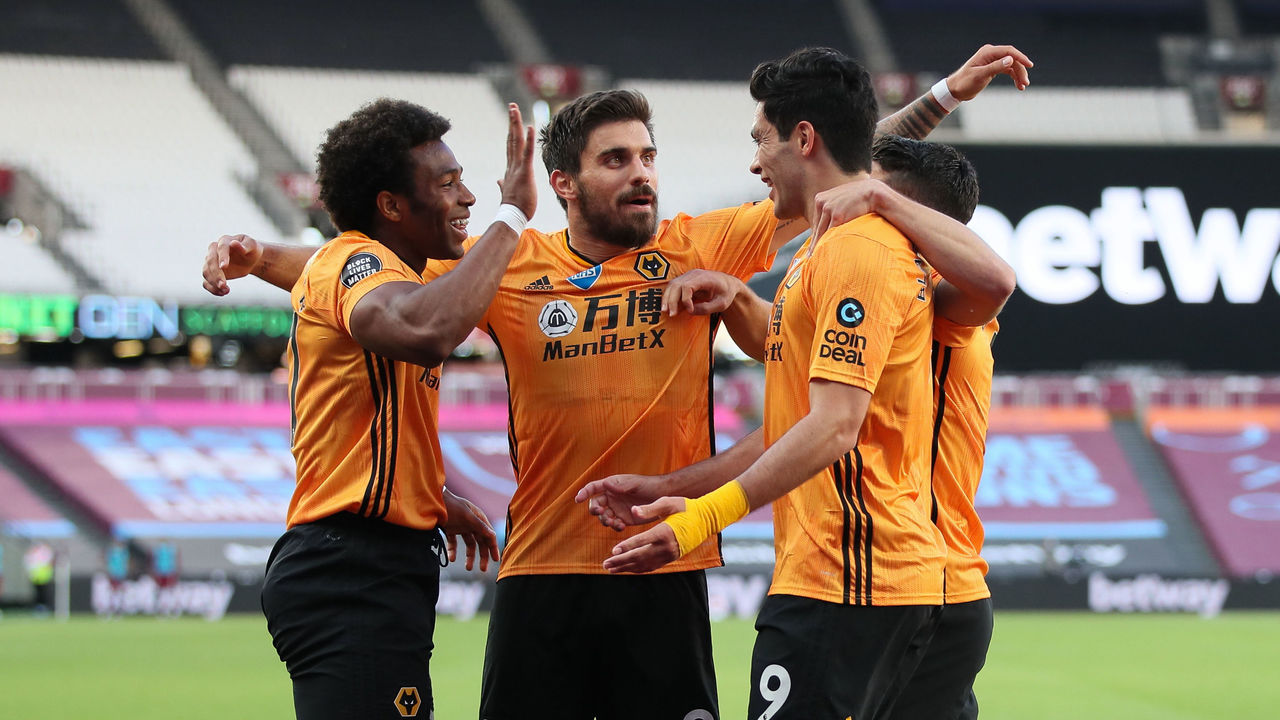 Just how high can Adama Traore soar?
The sky truly is the limit. Traore, who's enjoying a spectacular breakout season, came off the bench and completely changed the scope of the match against West Ham United on Saturday.
He set up one goal with a pinpoint cross and played a crucial role in another, pushing the Wolverhampton Wanderers to a 2-0 win to keep their Champions League charge going. Always an elite dribbler, the 24-year-old has developed into a creative force of nature, and he's able to single-handedly dominate games.
Sheffield United
Is the fairytale about to end?
Sheffield United, eyeing an unlikely Champions League spot, have stumbled coming out of the lockdown, collecting one point from games against Aston Villa and Newcastle. Worse yet, Chris Wilder's side looked bereft of ideas while creating virtually nothing in attack during either match despite playing against two of the league's worst teams.
The dream may be fizzling out for Sheffield United, especially if Sunday's heavy 3-0 loss at St. James' Park is any indication.
Tottenham Hotspur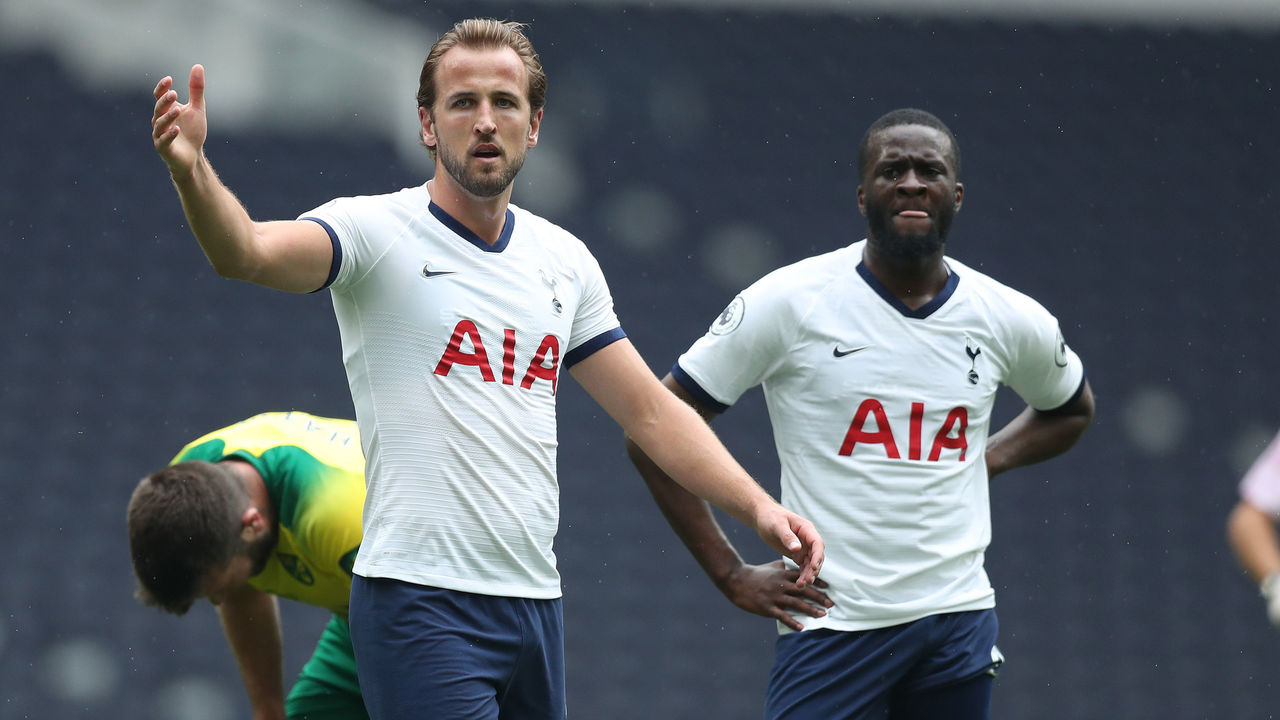 Are Spurs better without Harry Kane?
Given the unprecedented circumstances, this isn't the time to be making sweeping judgments based on just one match. Sadly, Kane's anonymous performance against Manchester United on Friday was no outlier, and it's yet another sign the striker has physically deteriorated after multiple ankle injuries.
He didn't record a shot on target in the match, and among all outfield Tottenham starters, only Steven Bergwijn registered fewer touches – the Dutchman, though, made the most of his opportunities with a splendid solo goal. Would Jose Mourinho consider dropping the England captain?
Crystal Palace
Is a European berth in the cards?
Don't look now, but Crystal Palace have somehow thrust themselves into the race for a Europa League place. After winning three consecutive matches – and keeping three clean sheets – prior to the shutdown, the Eagles picked up right where they left off by easing past Bournemouth 2-0 this weekend.
Despite being among the league's lowest-scoring teams, Roy Hodgson's side has vaulted into the top half of the table. It's been quite a turnaround.
Arsenal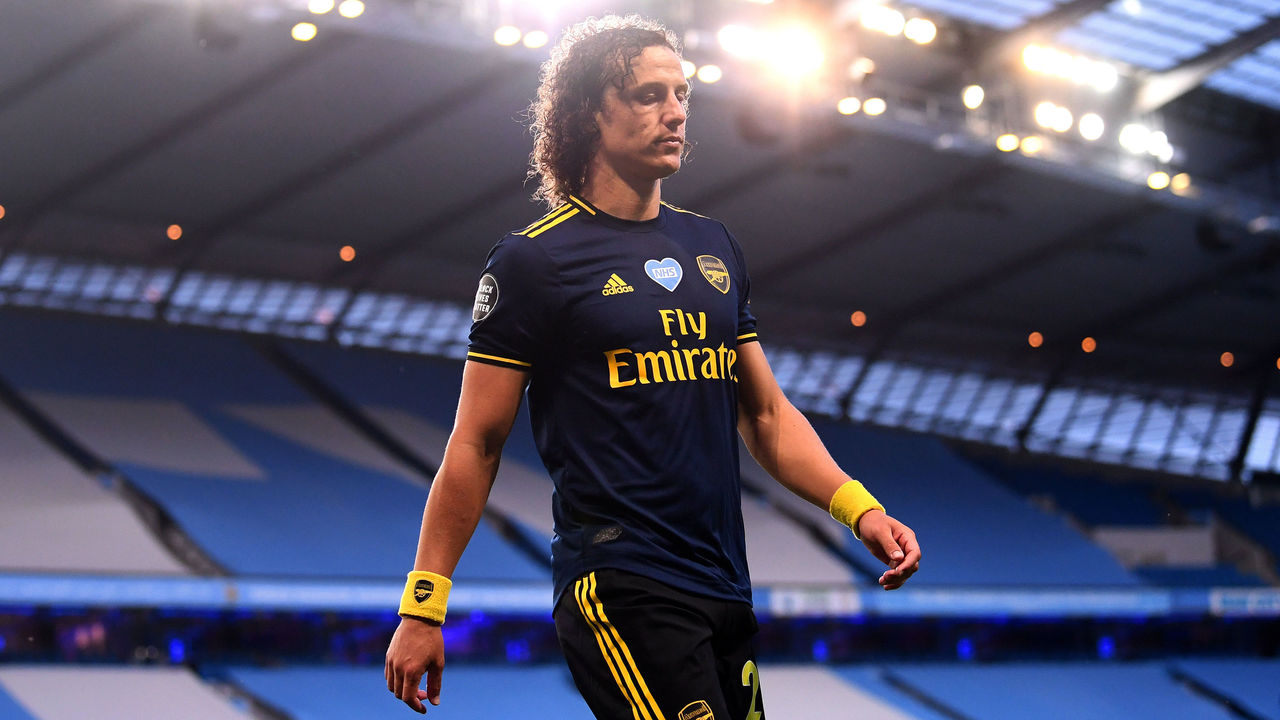 Who cursed the Gunners?
Aside from their myriad on-pitch issues – chiefly, not fielding enough good players – Arsenal are also dealing with a wicked injury bug ravaging the side following just two matches since the restart.
Granit Xhaka, Pablo Mari, and Bernd Leno all suffered various ailments. The latter pair could miss the remainder of the season, based on early reports, though the club has yet to confirm the severity of their issues. Who did Arsenal piss off to deserve this?
Burnley
Will Sean Dyche's frustration bubble over?
Burnley could be significantly undermanned during the race to the Premier League's finish line. The Clarets, who Manchester City hammered on Monday, were unable to name a full bench after five senior players refused to participate in the match because the club didn't offer them short-term contract extensions to complete the season.
"These situations didn't need to occur," manager Sean Dyche said ahead of the contest at the Etihad. "That is something the chairman and the board must learn from. The (coronavirus) crisis has not been helpful for sure but it's not been the cover story because I've been talking about this for 18 months."
Everton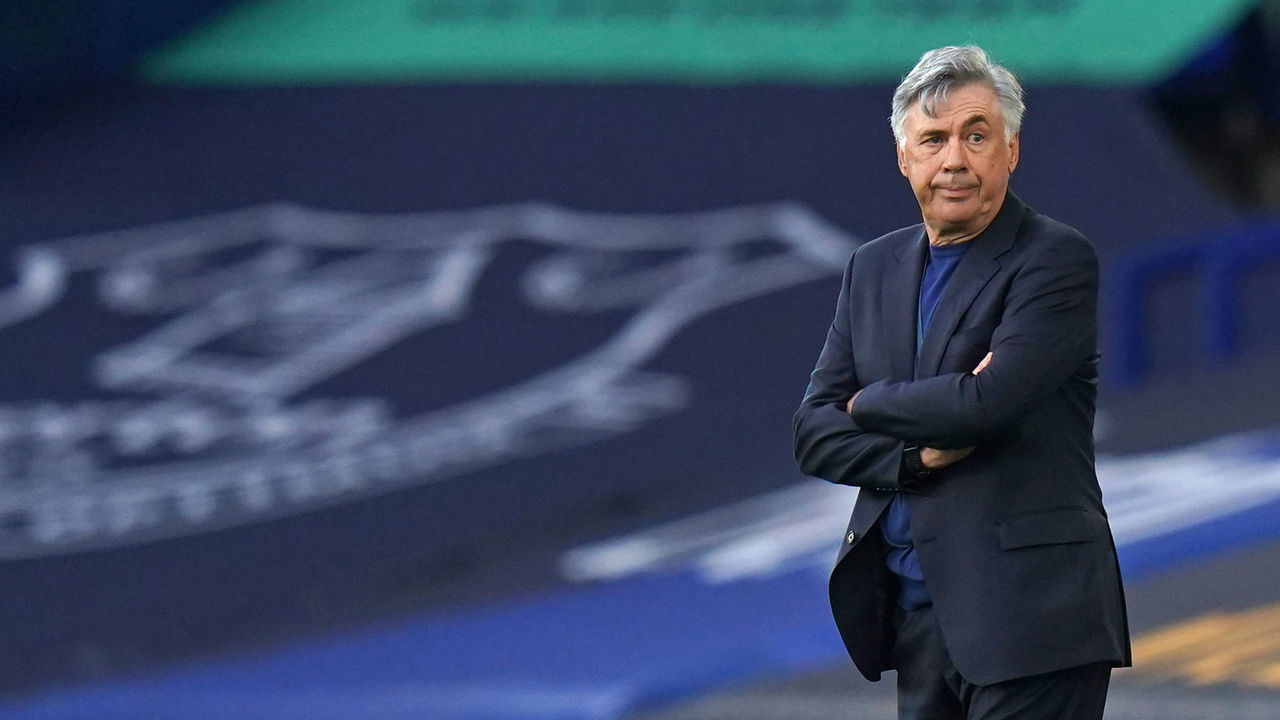 Where has this fight been all season?
Everton held Liverpool to a goalless draw in the latest installment of the Merseyside derby on Sunday, and they actually came close to winning the contest with a late flurry of chances. The Toffees, with the prospect of delaying their rivals' title procession clearly exciting them, looked hungry and engaged, and they'll feel aggrieved after not taking all three points.
It begs the question: Where the heck has that effort been all year? Maybe Carlo Ancelotti has unlocked something that will lead to his side finishing the campaign on a high note.
Southampton
Can the Saints keep climbing?
Sometimes, the best move is not making one at all. In an era when managers are quickly dismissed at the first sign of trouble, Southampton have been rewarded for their patience.
Instead of sacking Ralph Hasenhuttl after a dreadful start to the campaign, the Saints stuck by their man, and, with some help from Golden Boot challenger Danny Ings, have climbed well out of the relegation zone. With a good run to close out the year, Hasenhuttl and Co. could easily finish the season in the top half.
Newcastle United
Can Joelinton finish strong?
It took 301 days, but the Newcastle striker finally found the net again, scoring his second Premier League goal in Sunday's win over Sheffield United. It's been a painfully slow acclimatization since the Brazilian made a mammoth £40-million move to the club last summer.
Of course, it's not his fault the Magpies dished out such an absurd fee. But while watching Joelinton flub glorious chances, it's hard not to think that opulent figure has weighed heavily on him. Perhaps ending his drought will spur a solid finish to the season?
Brighton & Hove Albion
"Can we play Arsenal every week?"
Brighton & Hove Albion have won just seven matches all season, and two of those victories have come against Arsenal, with the Seagulls completing the double over the Gunners through their last-second comeback win on Saturday.
Graham Potter's men aren't out of the relegation fight just yet, but if leading scorer Neal Maupay can keep finding ways to motivate himself each match, Brighton & Hove Albion should be able to steer clear of the bottom three.
Watford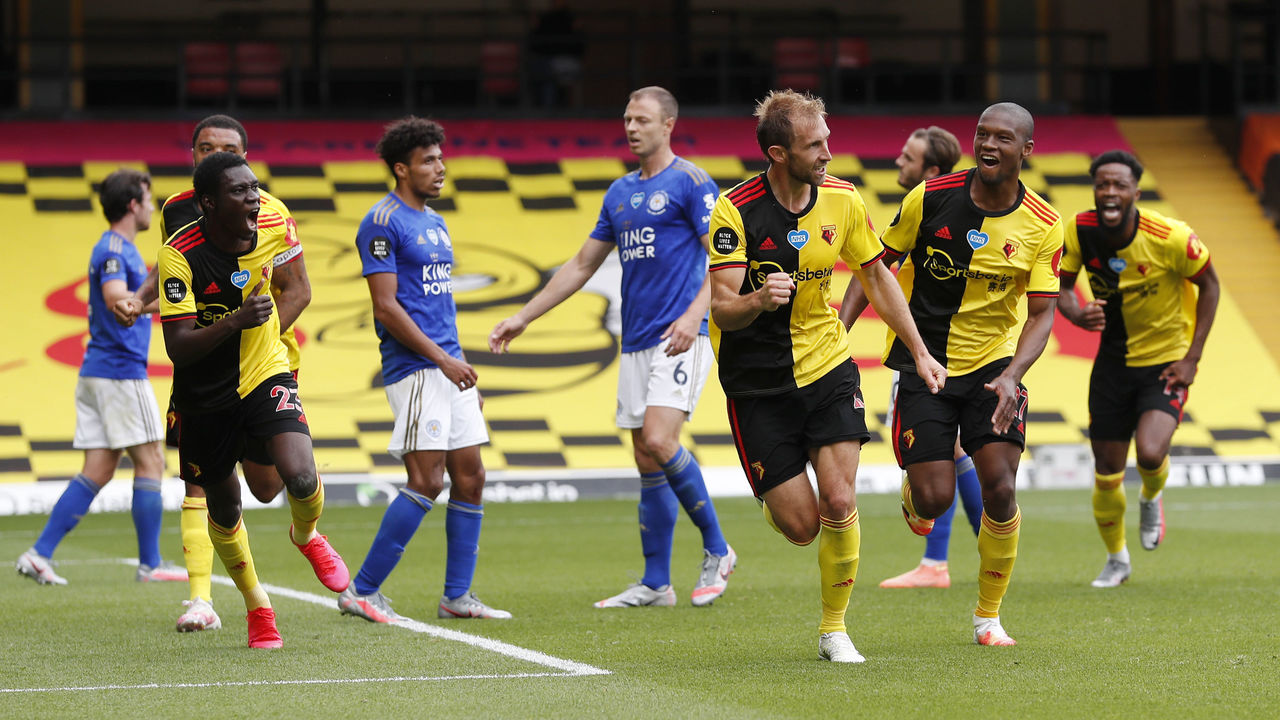 Who's going to step up without Deulofeu?
If Watford are going to continue their pre-lockdown surge that Nigel Pearson spearheaded after his appointment as manager, the Hornets will need someone – perhaps multiple players – to fill the creative void Gerard Deulofeu leaves behind in his absence.
The Spaniard has been ruled out for the remainder of the campaign after a devastating knee injury in February. In the two matches since, Watford's lone goal was a last-gasp overhead kick from central defender Craig Dawson. The likes of Ismaila Sarr and Roberto Pereyra need to pick up the slack.
West Ham United
What will they do with Declan Rice?
West Ham are facing a conundrum. Declan Rice is their best holding midfielder, but the club's glaring issues in central defense forced manager David Moyes to deploy the versatile youngster at center-back during the weekend defeat to Wolves. Though Tomas Soucek has looked tidy since joining the team on loan, pairing him with veteran Mark Noble is a recipe for the Hammers to get overrun in the middle of the pitch. Those headaches in key areas are making relegation a very real possibility.
Bournemouth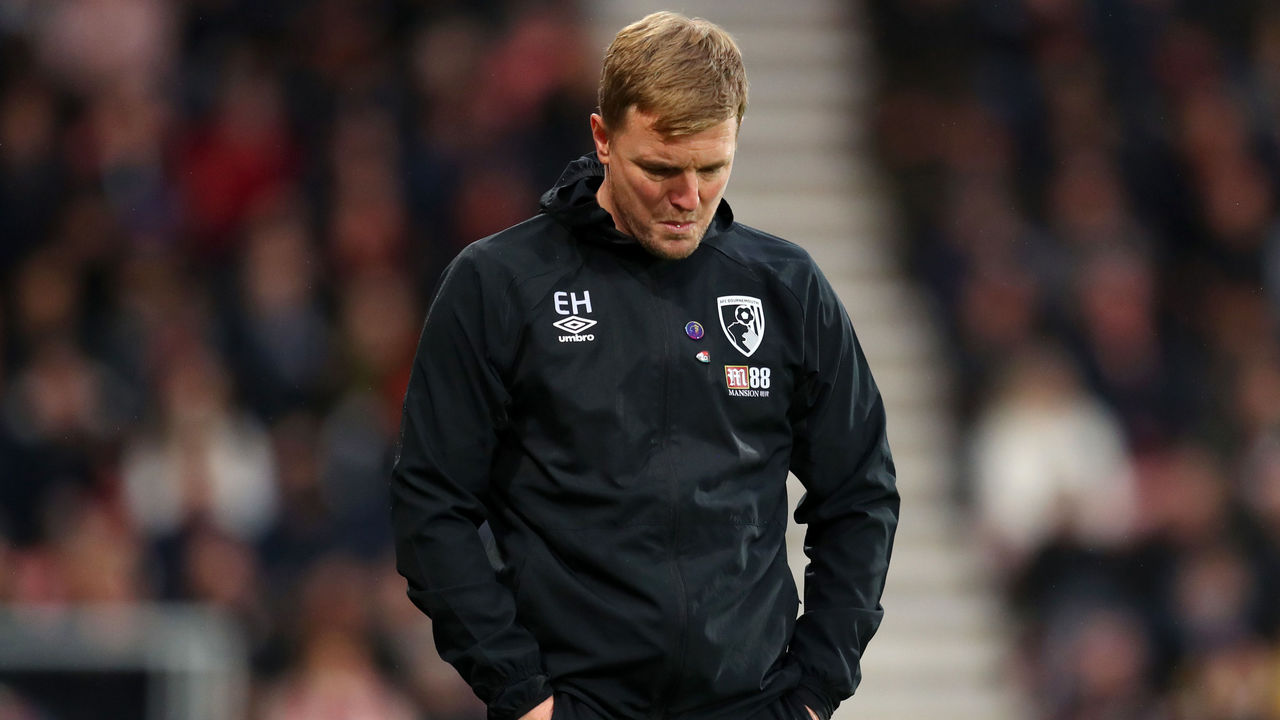 Is there any reason for hope?
The extended hiatus did nothing to help Bournemouth regroup, as the Cherries were woeful while losing to Crystal Palace. To make matters worse, they're going to be without Ryan Fraser for the rest of the season after he rejected a short-term contract extension, and Bournemouth lost Joshua King to a worrying ankle injury. Eddie Howe's magic touch has disappeared.
Aston Villa
Can Jack Grealish do it all on his own?
Aston Villa's only chance of surviving the drop is Grealish putting the team on his back and carrying it to safety. As their lone attacking threat, a target has been on the Englishman's back all year. Grealish has been fouled 140 times this season – a whopping 42 more than anyone else – as opposing teams have honed in on him. He won nine free-kicks against Chelsea on Sunday, the most in a Premier League match this campaign.
As their recent points haul shows – one out of the last 18 available – a reliance on the 24-year-old makes Villa too one-dimensional.
Norwich City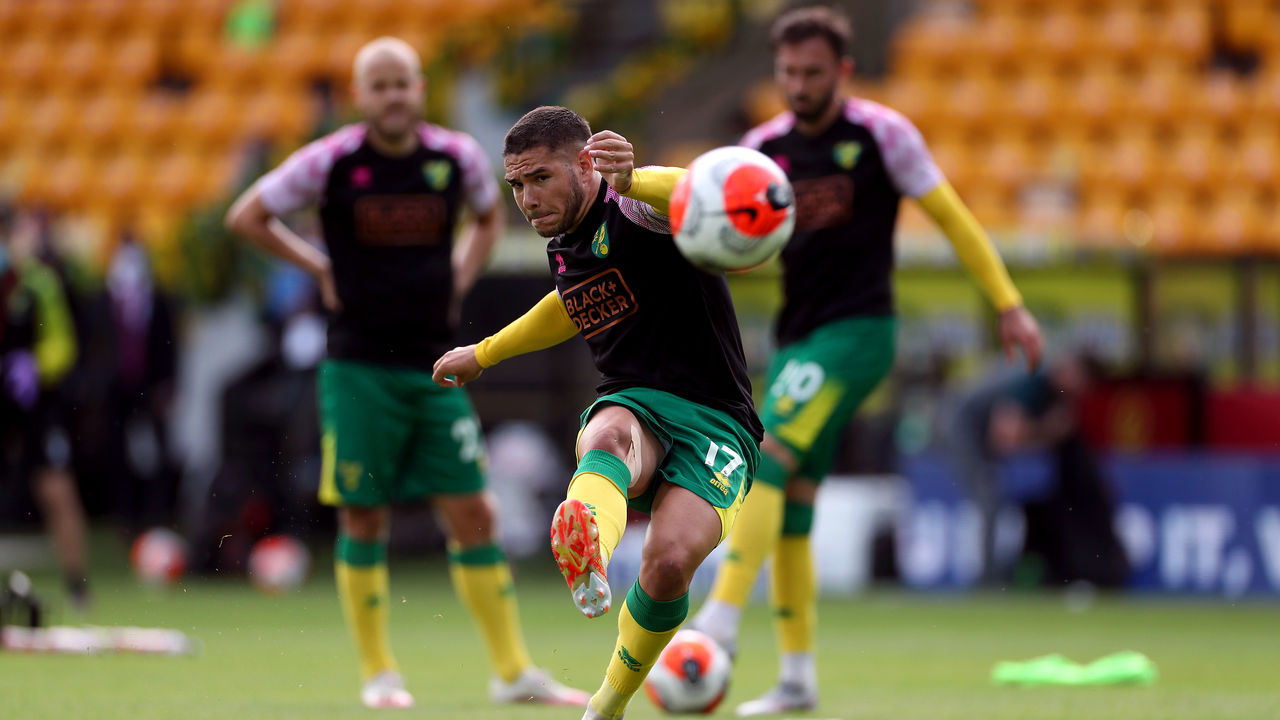 Which players are leaving this summer?
Retaining talent and planning for next season should be the primary focuses for a Norwich City side that's a virtual lock to be relegated. Premier League clubs will certainty covet Emi Buendia and Max Aarons, while Todd Cantwell has also shown enough this year to suggest he deserves to remain in England's top flight.
How the team's brass reinvests potential funds from any sales will go a long way toward determining how quickly the Canaries come back up.