The Formula 1 action is non-stop with the middle act of another triple-header taking place this weekend – the Italian Grand Prix at the iconic Monza.
Following Lewis Hamilton's controlled victory at last weekend's Belgian GP, leading home a Mercedes 1-2 ahead of Valtteri Bottas, the British driver has extended his F1 world championship lead to 47 points over Red Bull's Max Verstappen.
F1 heads to Ferrari's home race, minus the Tifosi, with the Scuderia facing a nightmare run struggling for performance from its SF1000 after seeing both Charles Leclerc and Sebastian Vettel finish outside of the points place at Spa – leaving the team "disappointed and angry".
With the Ferrari-powered teams struggling, the works Renault squad is in a bullish mood heading to Monza having secured its joint-best results since returning to F1 as a constructor in 2016, with Daniel Ricciardo and Esteban Ocon fourth and fifth respectively in Belgium.
With the French manufacturer's low downforce package proving competitive, the Australian driver is hopeful of finishing for the podium – which would see team boss Cyril Abiteboul lose their tattoo bet.
The race will mark the introduction of the ban on "party modes", with the FIA forcing all teams to run the same engine modes for both qualifying and the race, which could spice up the action.
With Monza hosting the F1 paddock this weekend for the Italian GP, the latest triple-header concludes next weekend with a new race, the Tuscan GP, at Mugello which will mark Ferrari's 1000th F1 race.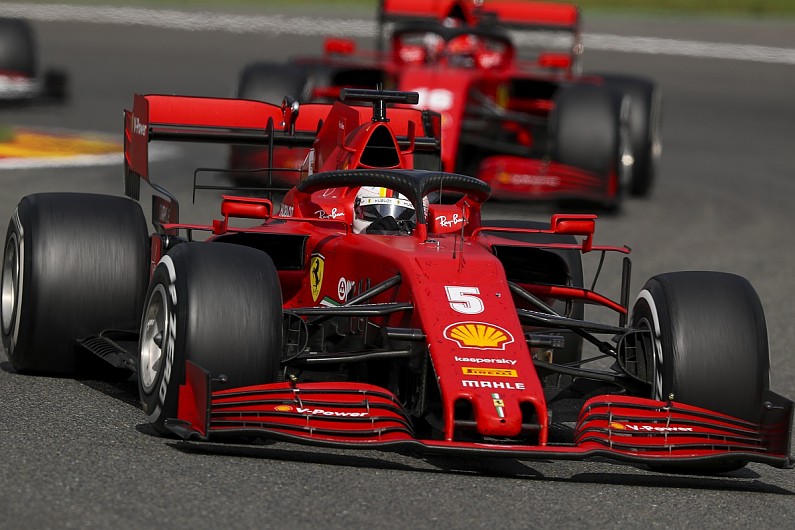 2020 Formula 1 Italian GP session timings
F1 is sticking to its traditional format of two free practice sessions lasting 90 minutes each on Friday, followed by an additional practice session running for one hour on Saturday morning.
The Q1, Q2 and Q3 knockout-style qualifying format is also being retained on Saturday afternoon to decide the grid for the 53-lap Italian Grand Prix on Sunday.
The Formula 2, Formula 3 and Porsche Supercup series are all acting as support classes to the F1 Italian GP.
Friday 4th September 2020
Free Practice 1: 10:00am-11:30pm BST (11:00am-12:30pm local)
Free Practice 2: 2:00pm-3:30pm BST (3:00pm-4:30pm local)
Saturday 5th September 2020
Free Practice 3: 11:00am-12:00pm BST (12:00pm-1:00pm local)
Qualifying: 2:00pm-3:00pm BST (3:00pm-4:00pm local)
Sunday 6th September 2020
Race: 2:10pm BST (3:10pm local)
How can I watch the Italian Grand Prix?
Channel: Sky Sports F1 HD
Channel numbers – Sky: 406
Channel numbers – Virgin Media: 506 (Sky Sports F1 HD)
Sky Sports has live and exclusive broadcasting rights in the United Kingdom with the build-up to the F1 race starting from 12:30pm ahead of lights out at 2:10pm.
When can I watch the highlights?
Channel: Channel 4
Start time: 6:30pm
Channel 4 has the rights to show Italian GP highlights of qualifying on Saturday and the race on Sunday.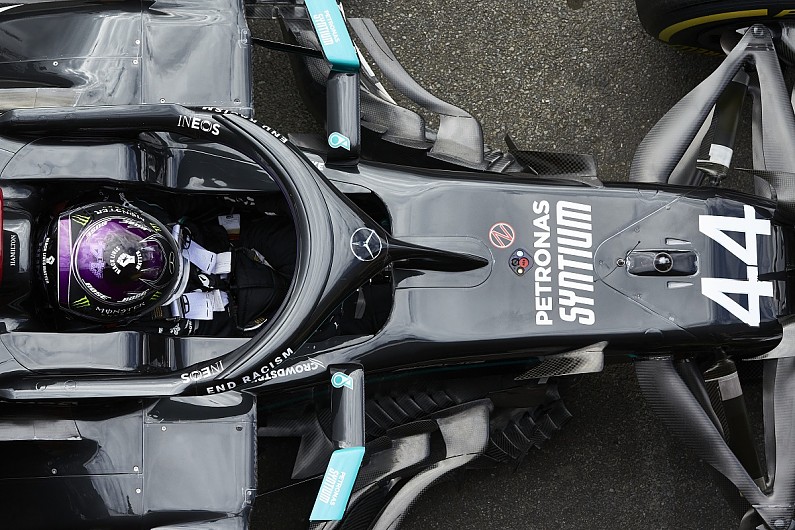 Weather forecast for the Italian GP
Monza is set to be bathed in sunshine all weekend for the Italian GP but there is a chance of thunderstorms on Sunday afternoon with highs of 28 degrees Celsius on race day.
Pirelli tyre allocation for the Italian GP
Pirelli has opted for its middle range of compounds for the Italian GP, with the hard tyre C2, medium tyre C3 and soft tyre C4.
For at least the opening eight races of the reshuffled 2020 F1 season each driver will be given the same allocation of tyres per race: eight sets of soft tyres, three sets of medium tyres and two sets of hard tyres. Pirelli will also supply a range of wet and intermediate tyres for each driver.
Most Italian GP winners
Michael Schumacher: 5 wins (1996, 1998, 2000, 2003, 2006)
Lewis Hamilton: 5 wins (2012, 2014, 2015, 2017, 2018)
Nelson Piquet: 4 wins (1980, 1983, 1986, 1987)