Racing Point became the first team to run a 2020 Formula 1 car since winter testing when Lance Stroll took part in a filming day at Silverstone on Wednesday.
It was the first time that any team's 2020 car has run on a race circuit since pre-season Barcelona testing back in February, after which the opening race in Australia was cancelled and subsequent races scrubbed from the original schedule due to the coronavirus pandemic.
The day was one of two each team is allowed to conduct up to 100kms of running on special Pirelli demo tyres, and it provided an opportunity for the local team to try the new pitlane and garage protocols required for the upcoming grand prix race weekends.
Stroll ran early in the day to avoid any weather issues, and the team just managed to beat a major thunderstorm.
The only other scheduled running for a 2020 car is for AlphaTauri, with the Italian outfit planning to run a promotional day at Imola next week, with its traditional testing ground of Misano being used for a private group MotoGP test organised by Ducati on 23-24 June.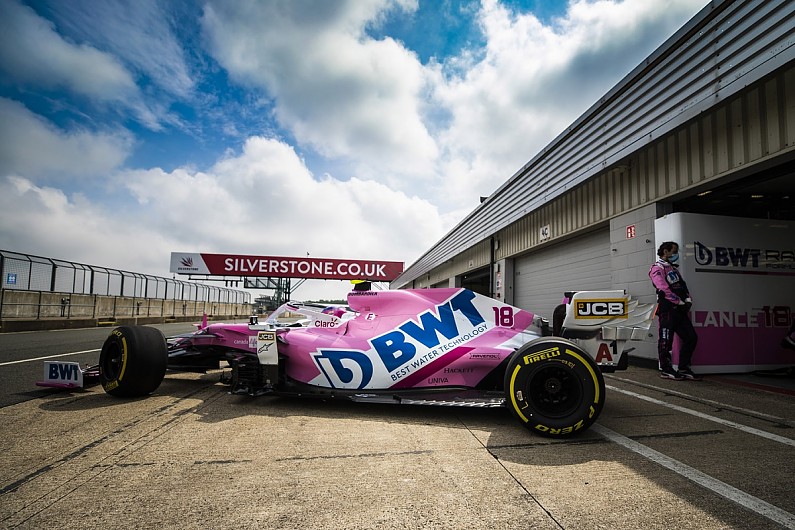 Sister team Red Bull Racing also has a promo day to deploy, but it has yet to confirm its plans.
Mercedes was the first team to log some miles on its 2018-spec car at Silverstone last week, with Valtteri Bottas and Lewis Hamilton taking to the British Grand Prix venue across two days.
Renault has also conducted unlimited mileage testing with its 2018 car at the Red Bull Ring, with Esteban Ocon adding 145 laps on Wednesday to the 115 completed by team-mate Daniel Ricciardo on Tuesday.
Ferrari is planning to do some running with a 2018 car at Fiorano, but the team has not yet set a date.
McLaren won't be doing any testing with either its current challenger or an older-spec car, though Lando Norris did put some miles on Carlin EuroFormula Open car at Silverstone a fortnight ago.