With the Premier League set to return on June 17, theScore will be counting down English football's top 50 players as voted by our editors. We'll reveal 10 stars every day until the top 10 are unveiled on June 14.
50-41 | 40-31 | 30-21 | 20-11 | 10-1
40. Adama Traore (Wolverhampton Wanderers)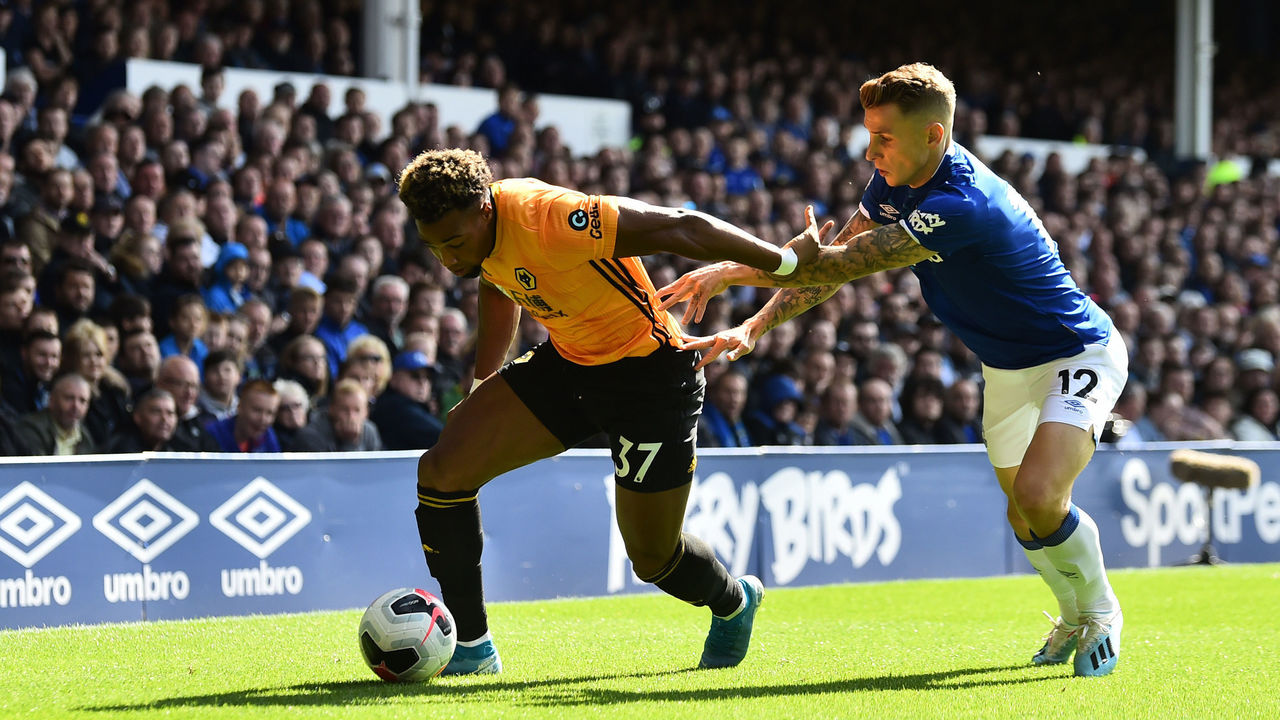 | Position | Age | Standout Stat This Season |
| --- | --- | --- |
| Winger | 24 | 145 successful take-ons |
Traore's careful schooling from Tony Pulis at Middlesbrough and Nuno Espirito Santo at Wolves has turned him into one of the most feared wingers in English football. He always had pace, but he's added upper-body strength that can reduce fellow professionals to rag dolls, and – at long last – he has an end product. His tactical sense has also greatly improved, with Nuno tipping him to become a striker in the future. No Premier League player has completed more take-ons this season than the Spanish-born winger.
39. Giovani Lo Celso (Tottenham Hotspur)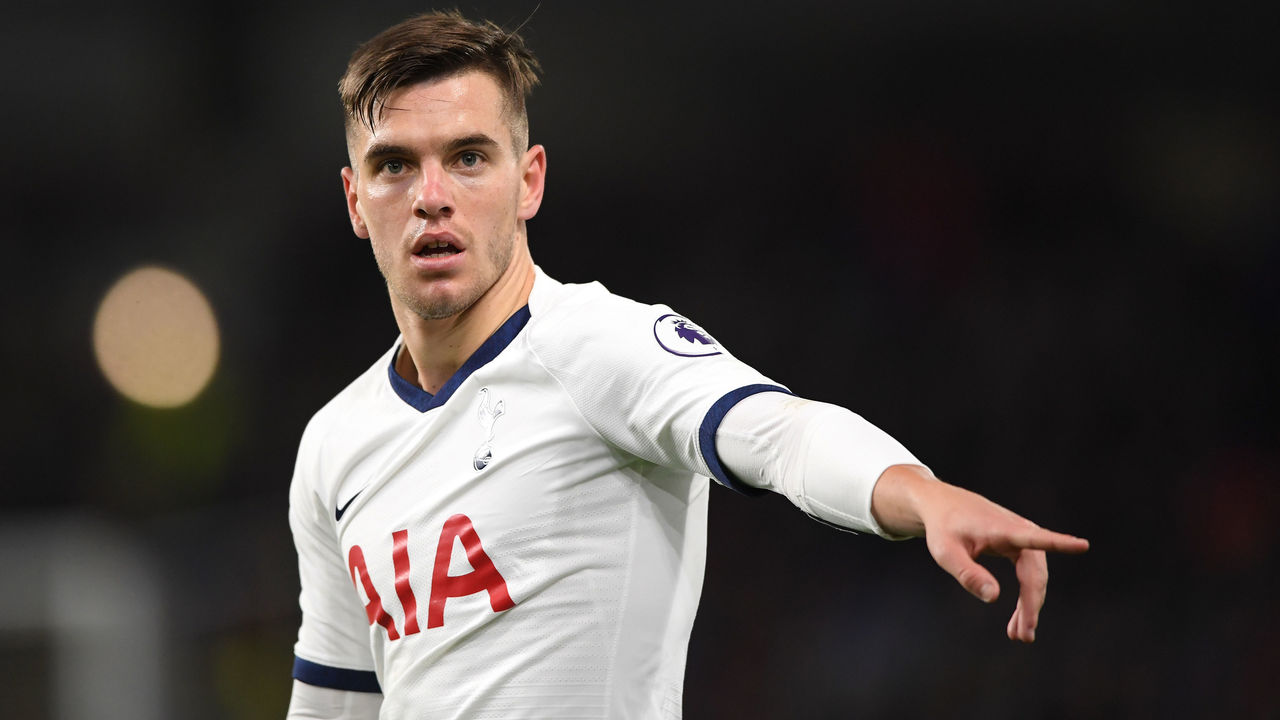 | Position | Age | Standout Stat This Season |
| --- | --- | --- |
| Midfielder | 24 | Dispossessed only 16 times |
It took a while, but Lo Celso made his first significant contribution for Tottenham on Nov. 6 amid hostile environs at Red Star Belgrade. Following an early-season injury while on Argentina duty, Lo Celso shined in his first start for Spurs and their first away win in six months, controlling matters at a critical juncture when chief creator Christian Eriksen seemed nonplussed about life in north London. Now a mainstay under Jose Mourinho's tutelage, Lo Celso brings gusto where verve was in short supply.
38. Youri Tielemans (Leicester City)
| Position | Age | Standout Stat This Season |
| --- | --- | --- |
| Midfielder | 23 | 5 assists |
Just how long can Leicester City keep hold of Tielemans? A prototypical No. 8, the box-to-box Belgian is precisely the type of midfielder that Europe's heavyweights should all be looking to sign. He's a clever passer who can craft openings for his teammates or drive forward from midfield and fashion chances for himself. Slick in possession, Tielemans has been crucial to the Foxes' efforts this season, helping the club cement itself as a Champions League challenger.
37. Georginio Wijnaldum (Liverpool)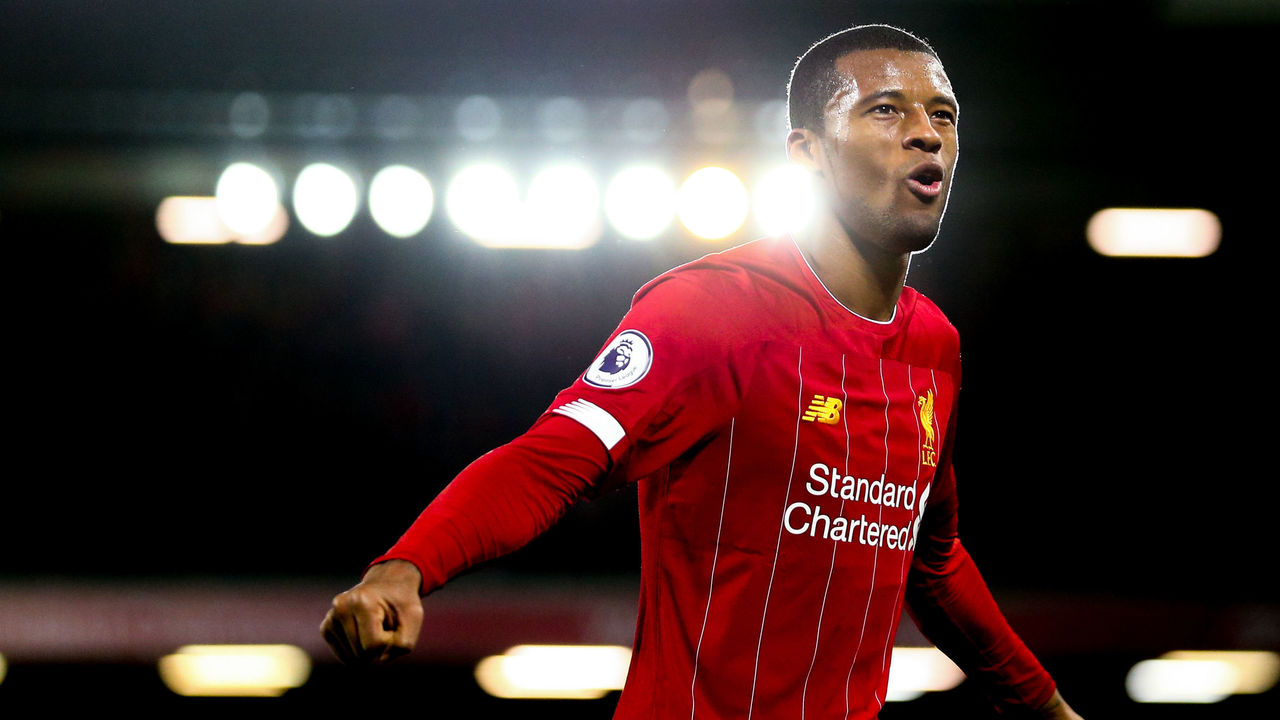 | Position | Age | Standout Stat This Season |
| --- | --- | --- |
| Midfielder | 29 | 90.9% pass completion |
Jurgen Klopp has coined him the "perfect midfielder," and on most other teams, Wijnaldum would pot 15 goals a season. The midfielder's adhesive role with Liverpool is a more selfless one, as Wijnaldum has evolved from an attacking threat into a ball-winner with a diverse skill set and tireless enterprise that allows others to thrive. The tranquil Dutchman is also a near-perfect passer whose reputation may very well blossom down the road as a facet of Liverpool lore.
36. Anthony Martial (Manchester United)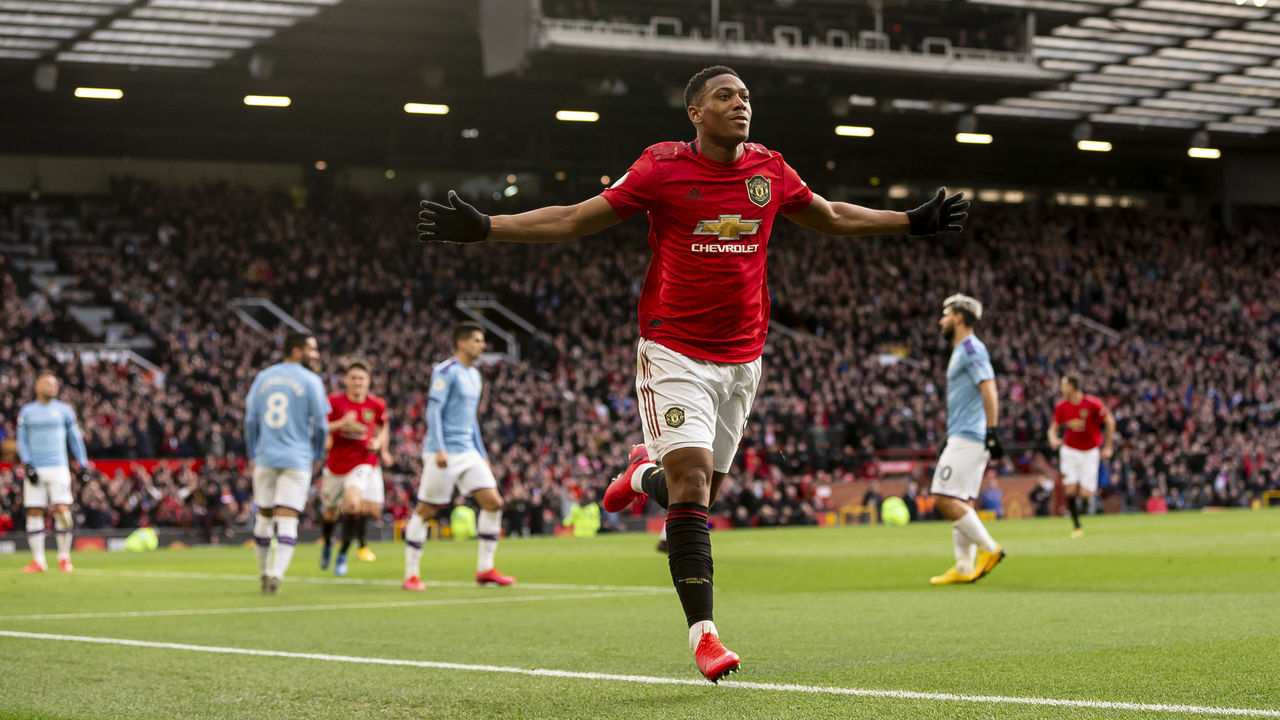 | Position | Age | Standout Stat This Season |
| --- | --- | --- |
| Forward | 24 | 0.53 non-penalty goals (per 90 minutes) |
When Martial was yanked from the starting XI after injuring himself ahead of a February 2016 visit from Danish side Midtjylland, academy grad Marcus Rashford got Louis van Gaal's call. Rashford scored twice, then twice more days later against Arsenal, and the hierarchy was established. While Rashford claims local darling status, Martial operates well alongside his attack mate, boasting a career-best 11 league tallies this term and a higher Expected Goals (xG) return than any of Liverpool's lionized front-three.
35. Fernandinho (Manchester City)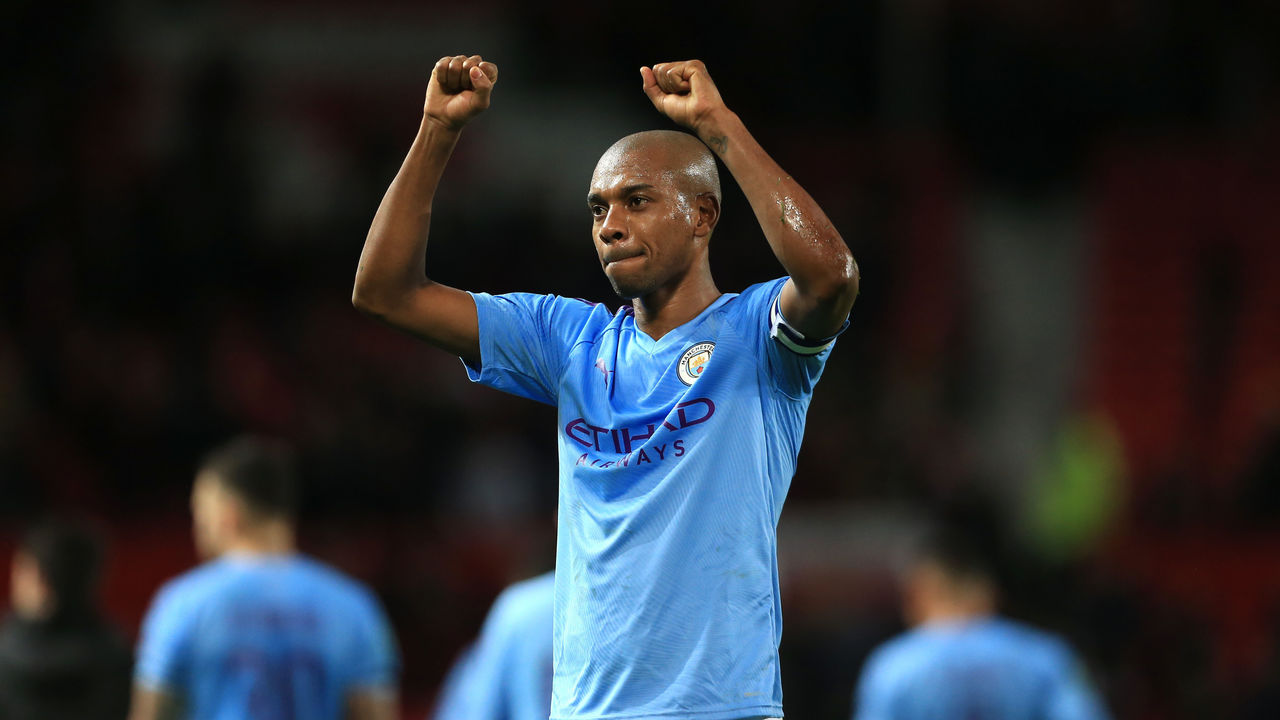 | Position | Age | Standout Stat This Season |
| --- | --- | --- |
| Defender | 35 | Carried ball forward 6151 yards |
To give the above statistic some perspective, Fernandinho is the Premier League's fifth-most progressive mover with the ball – and he's in his mid-30s. In his desperation to prolong Fernandinho's career, Pep Guardiola designed training sessions last term so the defensive midfielder could slot into the backline when needed. It's paid off handsomely. The Brazilian effectively leans on his physicality at center-back while utilizing his ball-playing skills to dictate the tempo and instigate attacks from the base of Manchester City's XI.
34. Aaron Wan-Bissaka (Manchester United)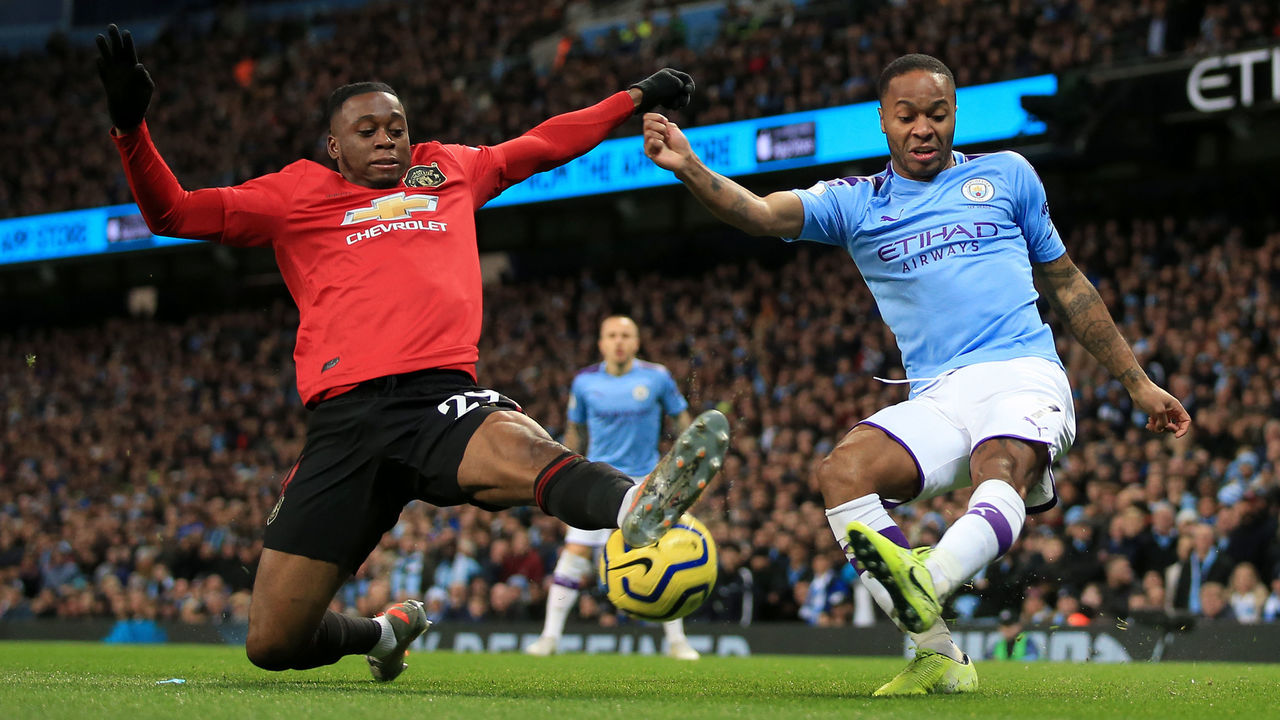 | Position | Age | Standout Stat This Season |
| --- | --- | --- |
| Right-back | 22 | 3.8 tackles (per 90 minutes) |
Wan-Bissaka is proving there's still plenty of merit in being an elite defensive full-back despite the sport's seismic shift toward favoring ultra-attacking players at the position. He's among the Premier League leaders in both tackles and interceptions this season – only Ricardo Pereira has made more total tackles – and the Manchester United stalwart has been vital to a backline that's developed into one of England's stingiest units. Still only 22 years old, the future is exceedingly bright for the Croydon native.
33. Leroy Sane (Manchester City)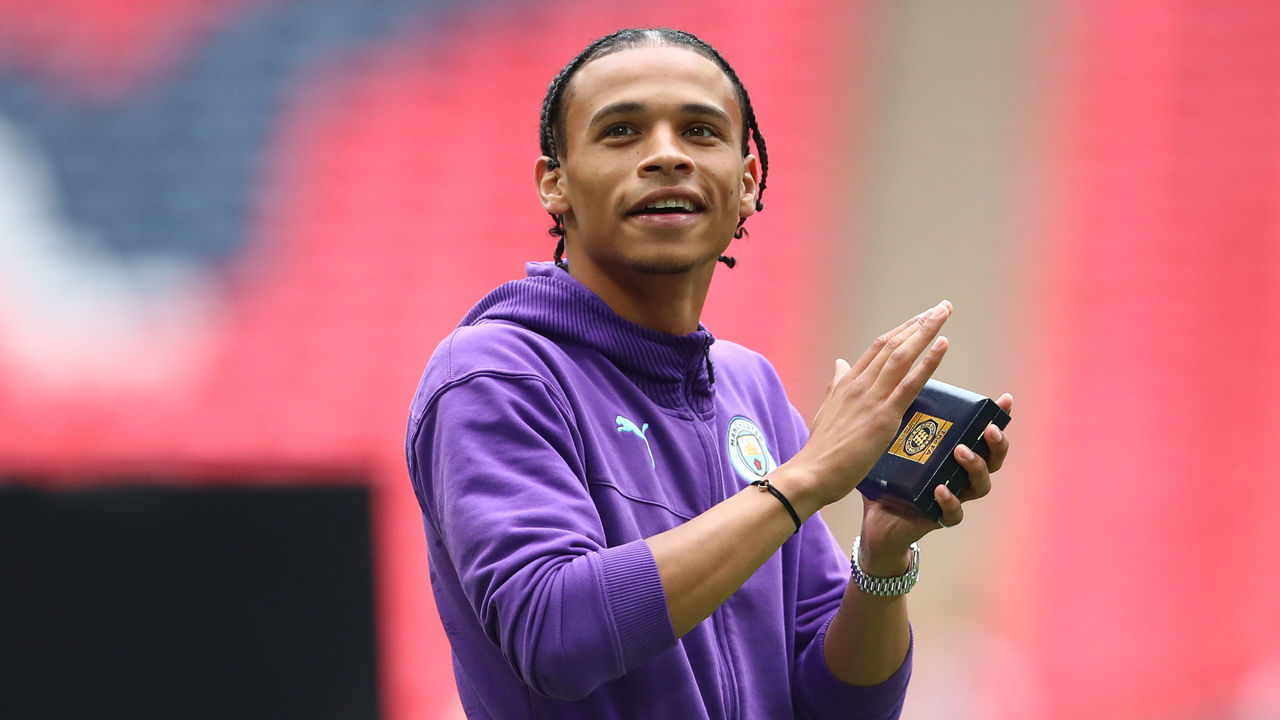 | Position | Age | Standout Stat This Season |
| --- | --- | --- |
| Winger | 24 | N/A |
Sane's knee ligament injury suffered during last August's Community Shield triumph was probably Bayern Munich's loss, as the electrifying wide man was seemingly on the verge of a return to his homeland until he was left clutching his leg at Wembley. He's only managed one appearance with Manchester City's Under-23 side since. If he does leave at the end of this season, he'll do so with an impressive 25 goals and 28 assists from his first three Premier League seasons.
32. Richarlison (Everton)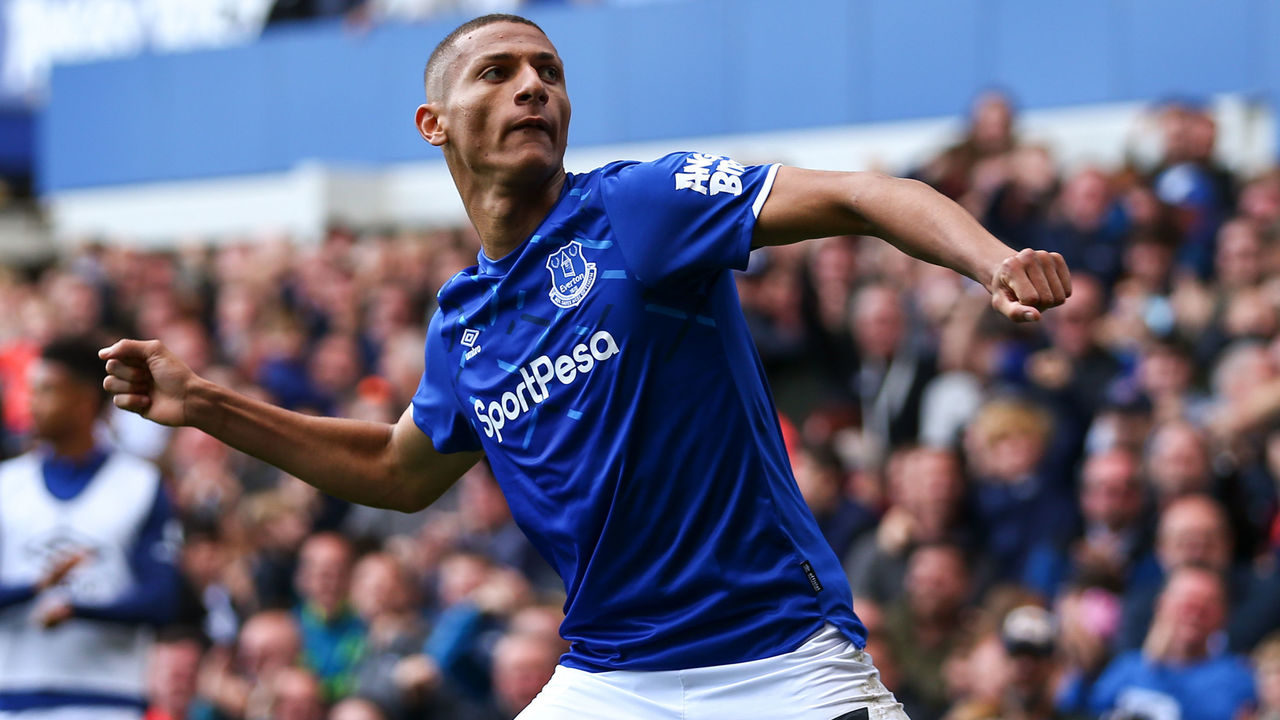 | Position | Age | Standout Stat This Season |
| --- | --- | --- |
| Forward | 23 | 154 touches in opposition box |
Richarlison is almost a hybrid of stereotypical Brazilian and British footballers. On one hand, he can drift and swerve with the ball at this feet and has a decent repertoire of tricks. On the other hand, he has a combativeness and strength that would make Everton icon Duncan Ferguson proud. The result is an immensely watchable player with plenty of room to improve under manager Carlo Ancelotti. His partnership with Dominic Calvert-Lewin has been particularly fruitful over the 2019-20 campaign.
31. Jorginho (Chelsea)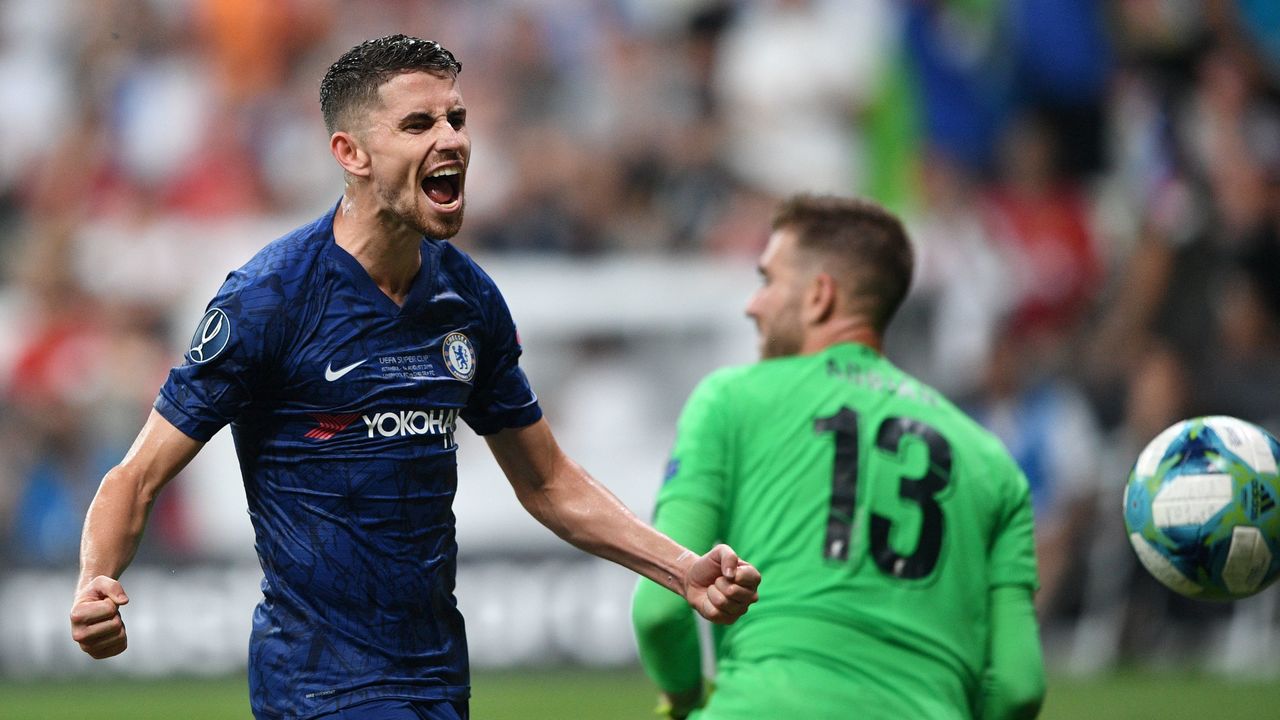 | Position | Age | Standout Stat This Season |
| --- | --- | --- |
| Midfielder | 28 | 2.5 interceptions per 90 minutes |
Incredibly, it took Maurizio Sarri leaving Chelsea for Jorginho to showcase the best version of himself and gain the fans' trust. Derided as the poster boy for Sarri's sterile style at Stamford Bridge, the Italian has been liberated under Frank Lampard, showcasing his positional intelligence and passing range. He's still a key piece of the puzzle but is free from the burden of orchestrating the entire operation. Jorginho has shown everyone why Sarri was so keen on bringing him along to west London in the first place.