Mercedes Formula 1 boss Toto Wolff says that the FIA's new restrictions on engine mode usage will spur the German manufacturer on to greater development and improvement.
Wolff suggested that the target of the HPP engine division in Brixworth will be to run the equivalent of a qualifying mode throughout a race next year.
From this weekend in Monza all engines have to be run in one mode throughout qualifying and the race, putting an end to the extra boost in performance that Mercedes has traditionally benefited from in Q3 – known as 'party mode'.
Wolff insists that his team has accepted the changes, and intends to react to them in a positive way.
"Obviously we got a little bit frustrated with this decision because we optimised our engine very much to perform near its limits in qualifying," said Wolff.
"That was one of the targets we set ourselves, especially for this year. When this is taken away it is obviously frustrating.
"On the other side I understand the dynamics of the sport. It's not the first time that teams that ran away with the championship were penalised, or were tried to be slowed down by the other teams, by the FIA, by the commercial rights holder. So I very much understand that dynamic.
"We as a team took it in the right way, in a sportsmanship way. I remember Hywel [Thomas], who runs the engine group now, saying if that's it then we will be running qualifying mode all through the race next year.
"And maybe sometimes you need this extra motivation to push yourself over the limits. There may be an advantage of this TD for us. We'll see how much we lose in relative performance to the other teams."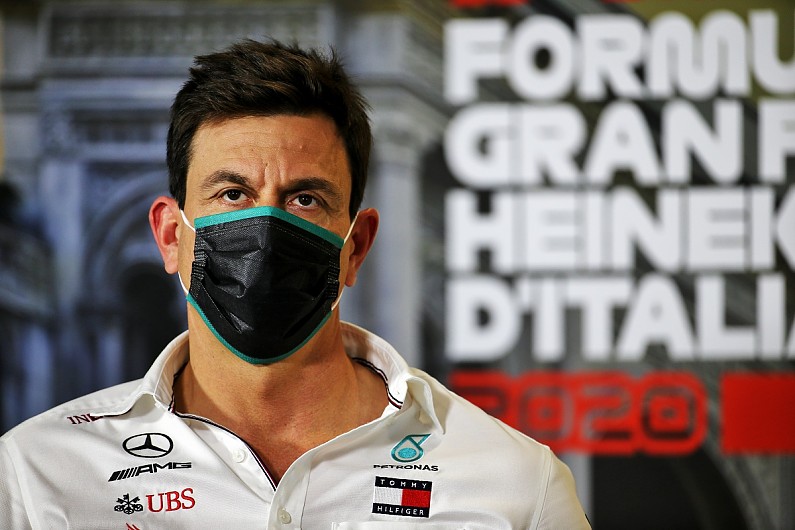 Wolff is adamant that Mercedes will be able to deploy more performances in races from this weekend.
"We are certainly sure we will gain a lot of race time on Sunday, because we can simply run the engine much harder," he said.
"The damage matrix of not running qualifying modes in qualifying allows us to stretch the limits much more in the race, and that brings a lot of race time.
"Let's see what it is. I don't want to set the expectations too high, but on Sunday we will have a clearer picture."
Renault team principal Cyril Abiteboul said the new restrictions will be difficult for the FIA to monitor.
"I still feel that the FIA will probably have to act as a bit of a referee on certain occasions," said the Frenchman.
"Because we are trying to regulate something that is complex, with default modes, with sensors that can fail and therefore the engine needs to react, and that can be perceived as a change of mode. It's going to be actually quite difficult to police.
Ferrari boss Mattia Binotto agreed that policing power units is not easy, and he expects to see more clarifications issued by the FIA.
"I think clarifications towards the regulations have always happened and will happen in the future," said Binotto. "I'm pretty sure that new technical directives may be raised on the issues related to the power unit.
"So the TD that has been released here for Monza, certainly it's an important one, and showing how difficult it is for the FIA to police the situation, knowing the complexity of the regulations themselves. I don't think it will be the last one, as it's normal not to be."