Reigning world champion Lewis Hamilton says Formula 1 teams and drivers have to be united if the sport's push for diversity is to be sustainable.
Hamilton has been at the forefront of the Black Lives Matter campaign since the murder of George Floyd in police custody in Minneapolis in May.
He recently announced the formation of the Hamilton Commission, with a view to addressing the lack of diversity in the sport, and in particularly on the engineering side.
Hamilton – who topped Austrian Grand Prix FP1 – said he was pleased with the initiatives already taken by both F1 and his own Mercedes team, but indicated that other teams have not done enough thus far.
"I think it is a shame that it's taken another death of a black man in the States to kind of really kickstart this all," he said.
"But on one sense having that filmed, that's what's feeling sparked it all and given us kind of the platform and the microphone to be able to raise awareness, to help try and encourage people to educate themselves, and I've personally had to spend a lot of time trying to also educate myself to make sure that I'm fully up to date with everything that's been past and what is present.
"I think it's positive to see that people are reacting and I do want to see people being more proactive.
"I think F1 have been great – I spent a lot of time on the phone with them, doing Zoom calls, talking about their plans and how we can move forwards united.
"I spent a lot of time talking to Mercedes, and it's great to see them onboard and being part of this process of shifting and focusing on equality and inclusivity.
"But there are a lot of people that just take a moment to post Blackout Tuesday, but are not doing much [else].
"I've definitely not heard anything from any of the other teams, as far as I'm aware, and the callout was really for everyone in this industry.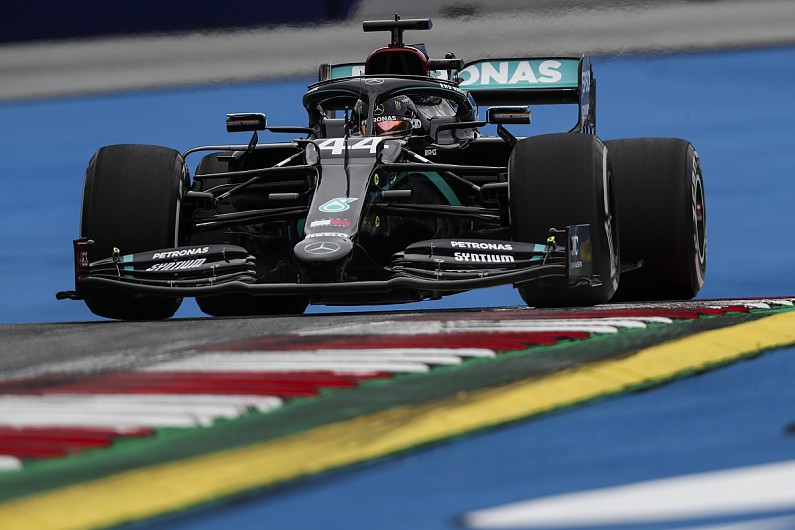 "There's so many great jobs here, so many opportunities, but none so far, or very few opportunities have been shown to minorities.
"So I think we do have to really push, that more needs to be done for sure, but it is a starting point and I won't stop pushing until we really see change. Seeing one person of colour added to the paddock is not diversity, and so we've really got to dig deep, we've really got to pull together and I think it really starts at education.
"That's why I've really commissioned this report. It's difficult to change what you don't know, and I think everyone has an opinion of what the issue is and why we don't have a lot of diversity, but I should be able to come to you with actual real factual results that show us why and how we can change it."
Hamilton says there are have been no discussions between the drivers yet over taking a knee pre-race on Sunday, but says the industry can "have a huge impact" if it stands together to tackle racism.
"In terms of whether or not it's sustainable, it has to be, and this is the whole point of me mentioning it," he added.
"It's not enough for me to take a moment to post Blackout Tuesday or whatever, and then go back to your regular lives. We have to stay on it.
"Black people don't have the privilege of being able to take a moment out, it's something we have to stay on top of, in the industry we have to come together and our voices are powerful.
"If we bring them together, we can have a huge impact. So I do think it's sustainable if we all stay on it."
"I think already as a team we have shown quite a big acknowledgment of where we are in society today, and that we are not standing still.
"It will be interesting to see if any of the other teams are doing anything. But we will I'm sure as drivers we will all stand to represent something."