Nothing can dampen the never-ending nature of transfer talk. Here's a look at the wildest rumors that made the rounds this week.
Koulibaly discount sparks interest from English big boys
Napoli center-back Kalidou Koulibaly has long been the subject of admiration from football's biggest sides, and the Senegalese strongman could finally seal an exit this summer as his Serie A side softens the defender's valuation.
Liverpool, Manchester United, and Manchester City have all been associated with the 29-year-old, who the Mirror reports can be had for €72 million. United's fascination makes heaps of sense (Victor Lindelof, anyone?), as do the resurfaced rumors aligning City with Bournemouth's Nathan Ake.
Meanwhile, Napoli are considering alternatives should a move for Lille striker Victor Osimhen break down. Gennaro Gattuso's lot has shortlisted Lazio goal machine Ciro Immobile, Rangers forward Alfredo Morelos, and Zenit St. Petersburg star Sardar Azmoun. One of them is not like the others.
Dortmund hold firm on United obsession Sancho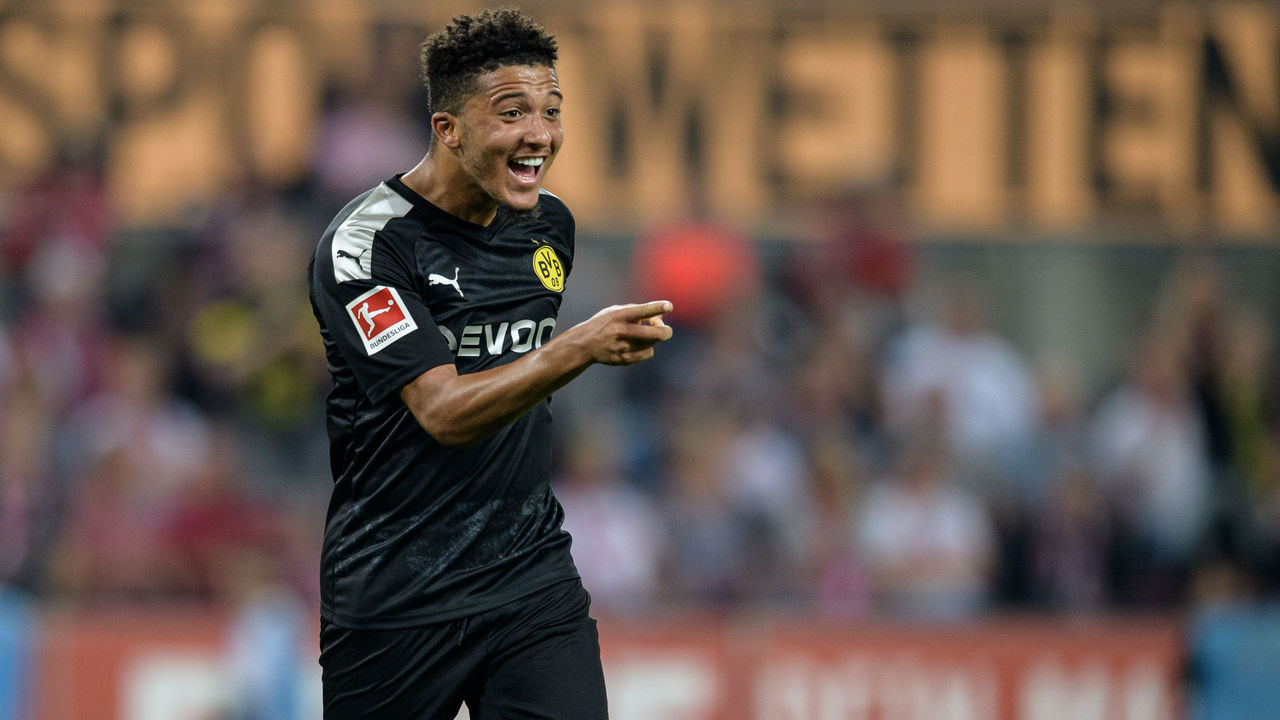 Speaking of cut rates, United won't be getting one for prized Borussia Dortmund crush Jadon Sancho despite revenue losses across the board that are expected to deflate transfer fees, according to BBC Sport.
Dortmund hold leverage on Sancho's €200K-a-week deal that runs through 2022, standing firm on an appraisal in excess of €100 million for the English talent. It's merely a coincidence that United would lose out on over €100 million if they fail to make the Champions League. Ouch.
In light of that, here are some of the substitute signings linked to United: Alassane Plea (Borussia Monchengladbach), Leon Bailey (Bayer Leverkusen), Ansu Fati (Barcelona), and Federico Chiesa (Fiorentina). And to think, Jesse Lingard is just sitting on the bench like a bump on a log.
Conte wants Kante, must convince Inter brass
Antonio Conte needs to convince Inter Milan's board that N'Golo Kante's wages are worth the bother. He'll be doing that amid reports from Mediaset about the Chelsea star wanting to move on after four years at Stamford Bridge
Kante is on Chelsea's books until 2023, and it's understood the World Cup winner's €8-million-a-year terms are a bit much for Inter, whose highest earner, Romelu Lukaku, makes the same. That doesn't factor in a transfer fee, either, though Kante is a decent footballer. Probably worth a punt.
Trio shift focus as Foxes stay dogged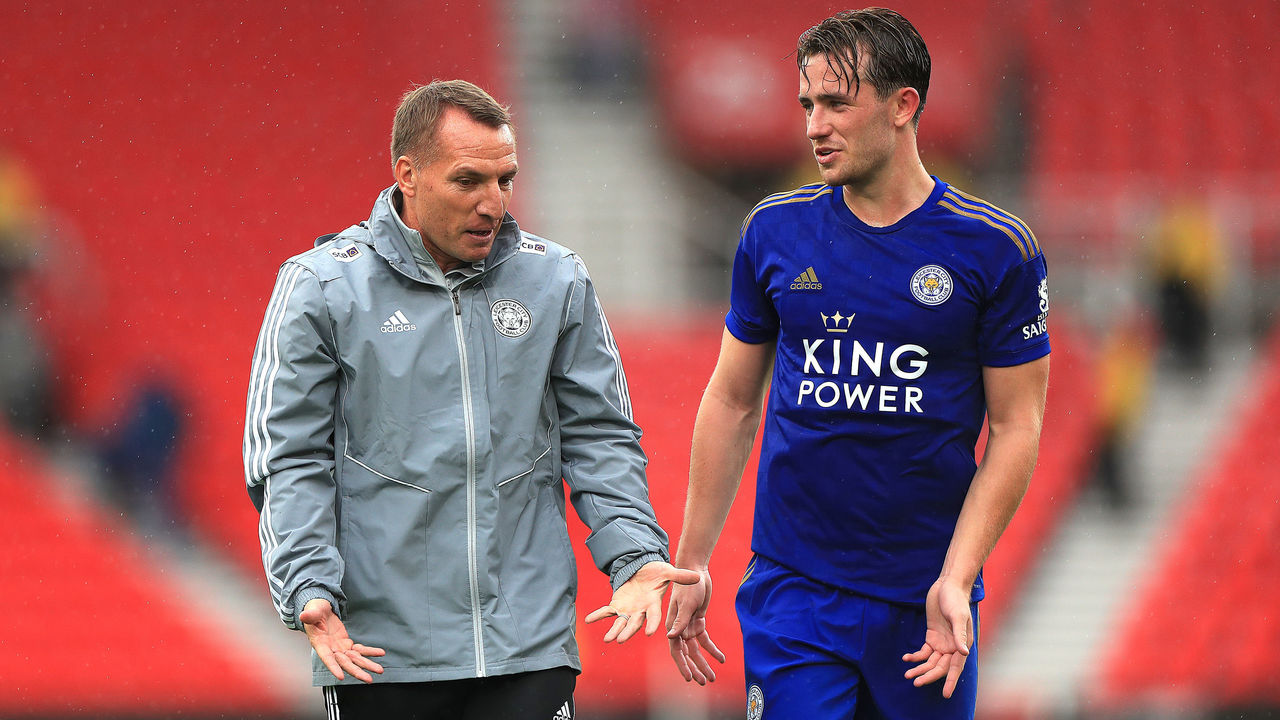 Leicester City boss Brendan Rodgers has warned suitors for Ben Chilwell that "he's not for sale" amid countless reports suggesting the Foxes will turn a profit on the England international left-back this summer.
Chelsea and City have shifted their gazes to Ajax's Nicolas Tagliafico, who's a €30-million backup plan. Atletico Madrid are also eyeing Tagliafico, according to The Sun, while City's purported interest in Bayern Munich contract misfit David Alaba could simplify matters among those vying for left-back upgrades.
City target bargain basement Torres
Leroy Sane's move to Bayern means City could need more than just a new left-back this summer. According to Marca, 20-year-old Valencia star Ferran Torres is on Pep Guardiola's radar.
Torres' terms feature a €100-million buyout clause, but with a year left on his deal, and Los Che aiming to balance the books, time is ticking away. City won't offer more than €35 million plus add-ons, meaning the Premier League runners-up might actually underpay for a player. These truly are unusual times.
Balotelli's shrinking star dwindles further
Mario Balotelli's dire campaign with hometown Brescia is done, and it was reported in June that former AC Milan chief Silvio Berlusconi fancied luring the striker, Zlatan Ibrahimovic, and Kaka to his new digs, Serie B's Monza.
As it turns out, Balotelli's next destination could be even further down the Italian football ladder. Sky Sport Italia reports the 29-year-old might join midtable third-tier Como, who currently feature upward of nine players without Wikipedia pages. Not so super for Mario anymore.
Bits and bobs
ESPN's Taylor Twellman says three "big" Serie A sides and a Dutch team are monitoring Sporting KC teen Gianluca Busio. Twellman mentioned later on Friday evening's MLS broadcast that Fiorentina and Feyenoord are two of the interested parties.
Elsewhere, Newcastle, Everton, Atletico, and Bayern are all on alert as Crystal Palace's Wilfried Zaha resumes plans to vamoose. Quite the variance in clubs, prompting assumptions that the Ivorian winger's agent is fabricating tales for willing outlets to help boost the 27-year-old's value. Good luck with that.
Finishing up in Italy, Juventus' initial offer for Roma stud Nicolo Zaniolo was rejected, with the Giallorossi holding out for no less than €60 million for the 21-year-old. It's worth noting that Roma have experienced a €100-million loss in revenues this year, and are €280 million in debt. Uh oh, SpaghettiOs.