Lionel Messi is a World Cup champion.
The 35-year-old had to do it the hard way, but Messi added the coveted trophy to his collection after Argentina beat France 4-2 on penalties in the 2022 World Cup final.
After 120 minutes of thrilling action ended 3-3, Kingsley Coman and Aurelien Tchouameni missed in the shootout before Gonzalo Montiel's penalty sealed Argentina's first World Cup title since 1986.
The decisive penalty sparked wild celebrations at Lusail Stadium and capped what may go down as the most exciting World Cup final ever.
Messi ended the World Cup with seven goals and won the Golden Ball as the tournament's best player for the second time in his career. Messi – who became the first player to record goals in every round at a 32-team World Cup – also claimed the honor in 2014 after Argentina lost to Germany in the final.
"Obviously I wanted to finish my career with this. I can't ask for any more," Messi told Argentine television after the emotional win. "I want to keep experiencing a few more matches as world champion," he added.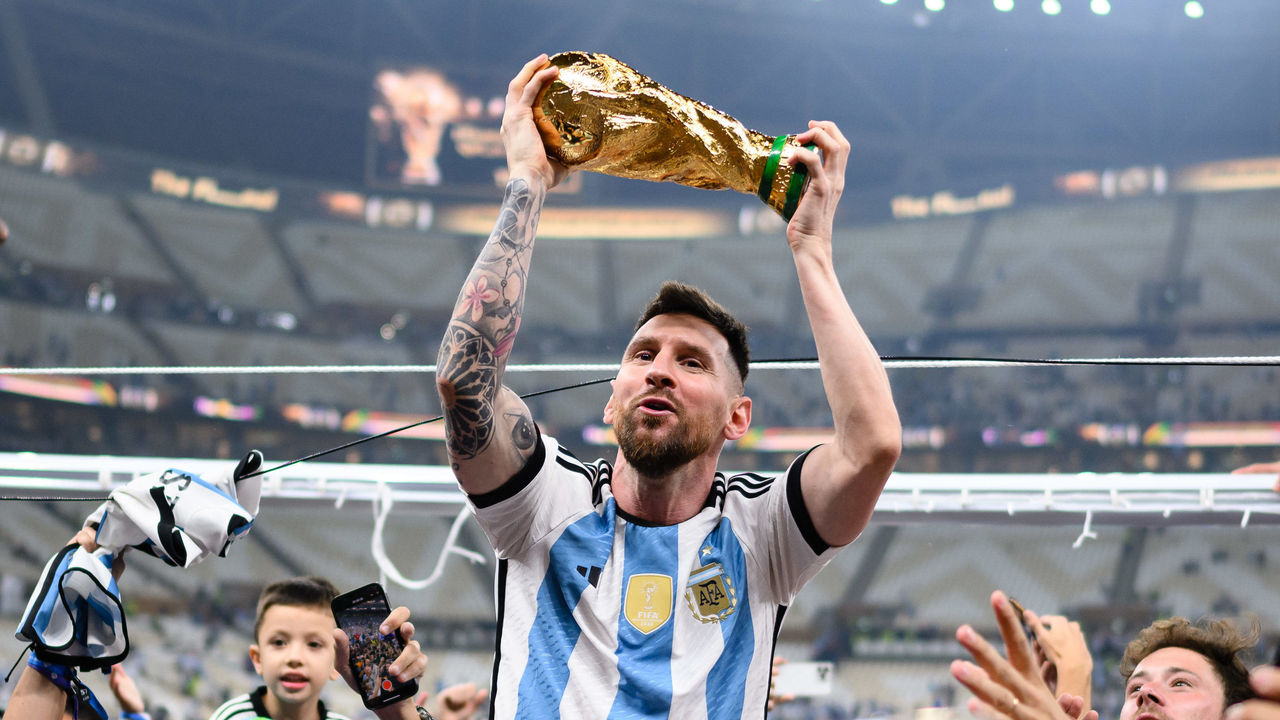 Kylian Mbappe, meanwhile, won the Golden Boot award as the World Cup's highest scorer with eight goals.
It was a bittersweet night for Mbappe, as the 23-year-old became the second player to record a hat-trick in a World Cup final. But unlike Geoffrey Hurst's for England in 1966, Mbappe's hat-trick came in a losing effort.
"I don't want to take any merit away from Argentina but there are lots and lots of emotions and it was cruel at the end because we were so close," said France coach Didier Deschamps.
With Argentina up 2-0 in the 79th minute after goals from Messi and Angel Di Maria, the Paris Saint-Germain sensation scored twice in two minutes to bring the reigning World Cup holder level and send the game to extra time.
Messi and Mbappe traded goals in extra time before penalties decided the contest. Coman had his effort saved by Emiliano Martinez, who was named the tournament's best goalkeeper, while Tchouameni's strike went wide.
Messi casually converted his penalty before celebrating with his teammates, lifting football's biggest prize in the last World Cup of his glittering career.
Argentina has now won the World Cup three times, while two-time winner France fell short in its quest to become the first team since 1962 to win back-to-back World Cups.