The Champions League returned this week with four enticing quarterfinal matchups. Below, we dissect the biggest talking points from the action and examine the significance of those events going into the second legs.
Klopp's gamble backfires badly
Liverpool manager Jurgen Klopp made the bold decision to start the oft-injured Naby Keita against Real Madrid, relegating Thiago Alcantara – the club's best, most composed midfielder – to the bench in the process. It was a spectacular failure.
To be clear, Tuesday's 3-1 defeat wasn't entirely on Klopp. Trent Alexander-Arnold's individual errors and the team's apparent unwillingness to put any pressure on Toni Kroos were also glaring issues; there are some things for which the manager simply can't legislate. But a fundamental part of Klopp's job is putting his team in the best possible position to succeed, and his lineup faux pas did precisely the opposite. Liverpool were overrun in the first half, and Klopp's substitution of Keita in the 42nd minute – with Thiago taking his place – was as clear an admission of wrongdoing as one can expect to see from a coach.
The Reds were better after the break with Thiago on the pitch. But they were already trailing 2-0 at that point, and much of the damage had been done.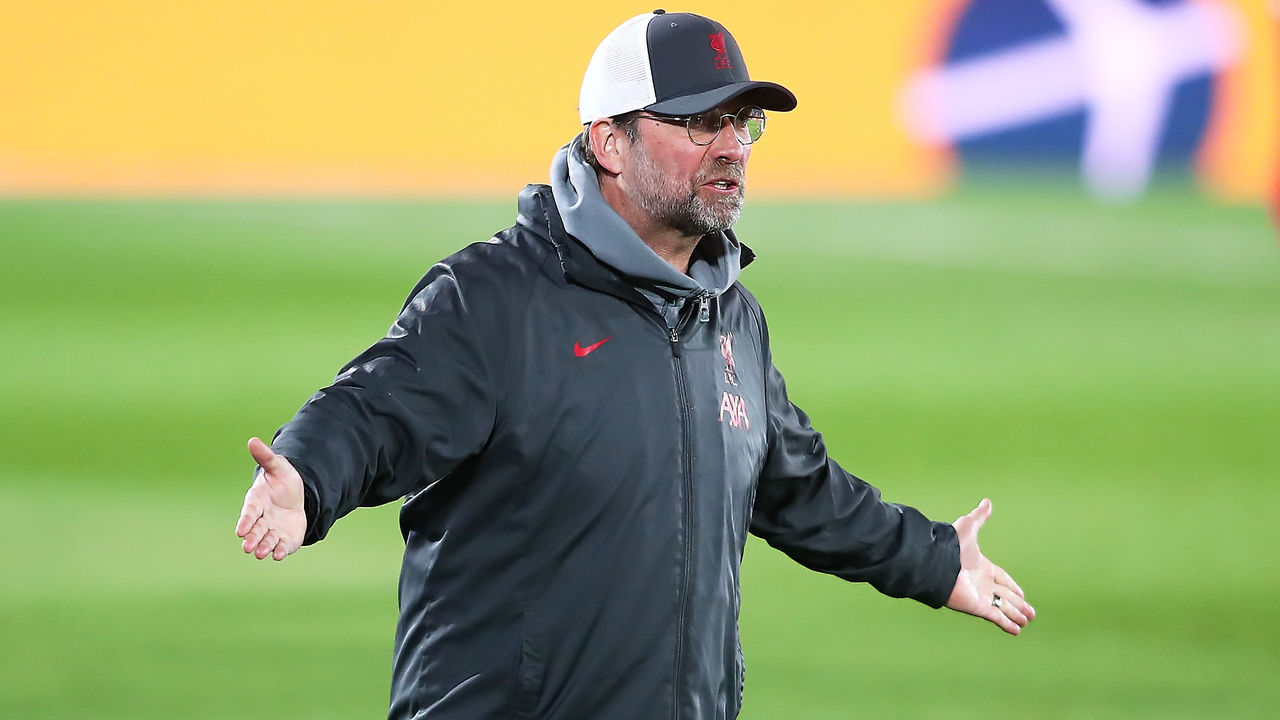 "It was tactical, it was tactical," Klopp admitted of the swap.
He added: "You do that, and then it's like the one player is responsible for the performance of the first half. Naby was not responsible for that. He didn't play for a while, especially not from the start … We were not good in the game, Naby was not good in the game. But we all saw the game, so to be honest, I could have made a few more changes in that moment."
The German bench boss is right: Keita wasn't primarily responsible for the loss. Klopp was. And the hole may now be too deep for Liverpool to recover in the second leg.
Vinicius silences his critics
Vinicius Junior has a lot of critics in the Spanish capital. Real Madrid fans are notoriously difficult to impress. Hell, even Cristiano Ronaldo faced boos from the Madridistas during his time at the club. So it's not entirely surprising that the Brazilian winger is incessantly questioned, especially after the club coughed up some €45 million for his signature when he was only 16 years old. Expectations were, and are, extremely high.
Some of the critiques have been justified. Vinicius has struggled for consistency and lacked poise in front of goal early in his career, often doing everything right until the final, critical moment. That's to be expected from any 20-year-old not named Erling Haaland; Vinicius' youth often seems to be overlooked. Development takes time.
But there were no such issues Tuesday. Vinicius scored his first senior brace for the club, showcasing all the attributes that make him so exciting. He's technically excellent, lightning quick, and dazzling on the ball. His darting movement and close control were on display against Liverpool, particularly on his opening goal when he raced between two markers and took down a sumptuous long ball before slotting it past Alisson.
"The outsiders speak, I keep working," Vinicius said after the match.
If he continues putting forth performances like Tuesday's, the outsiders won't be speaking for much longer.
Masterclass from Kroos
Yes, Liverpool afforded him all the time in the world for much of Tuesday's contest, but the surgical precision of Kroos' passing was, once again, a sight to behold. The German, a Rolls Royce of a midfielder, completed more key passes than any other player on the pitch, highlighted by his luxurious long ball that fell perfectly out of the sky and onto Vinicius' chest for Real Madrid's opening goal of the match.
Bypassing Ozan Kabak and Nat Phillips with a long-range assist may not be the game's most difficult task, but the pass was sublime, no matter who the helpless defenders were.
"Toni is incredible, a legend of the club. Whenever he goes out on the pitch, he goes out with class. Nobody can play like him," Vinicius said of his teammate.
Borussia Dortmund got robbed
No two ways about it – Romanian referee Ovidiu Hategan robbed Borussia Dortmund. It's impossible to predict how Jude Bellingham's disallowed goal in the 33rd minute would have impacted the rest of Tuesday's contest against Manchester City had it been awarded. Dortmund may have kicked on from there, or perhaps City would have brushed it off and claimed the advantage heading into the second leg, as they ultimately did.
But what's very clear is that Hategan goofed.
Bellingham nicked the ball away from City goalkeeper Ederson and strolled toward an open net, only for the official to call a nonexistent foul against the Dortmund teenager. If anything, Ederson should have been penalized for thwacking the Englishman's foot.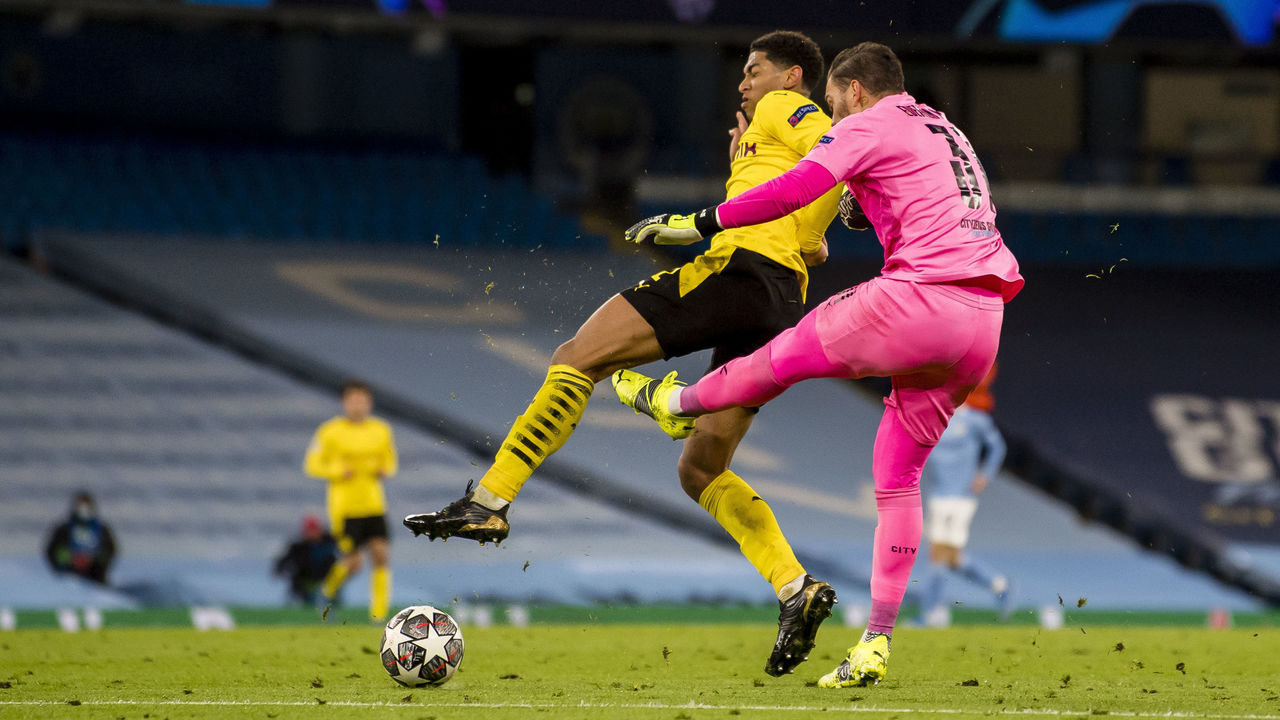 At the very least, Hategan should have let the play continue for a couple of seconds, which would have allowed Bellingham to score and bring VAR into the equation. Instead, his decision to blow the play dead meant the video assistant referee couldn't review the incident.
That's a failure on multiple levels, and it left Dortmund rightfully aggrieved.
Autograph-gate
Octavian Sovre, one of Hategan's assistants, asked Erling Haaland for his autograph in the tunnel after Tuesday's match, a move that was met with immediate criticism on social media.
It was later reported that Sovre obtained the signature to raise money for a center in his native Romania that helps support adults with autism.
An important reminder about rushing to judgement.
Guardiola must've been impressed by BVB midfield
Pep Guardiola usually defends his squad at every opportunity, but in Tuesday's post-match address he expressed disappointment at someone who's been a revelation this season and his third-most used player.
"To play good in the areas we want to we need to make good build-up and today was not good; Joao (Cancelo) and Rodri were not clever to receive the ball in positions for the other ones but it's difficult always to do what we want to do because they have quality," Guardiola said, as quoted by Sky Sports.
He added: "We're going to adjust a few things to go there and try to win the game."
Cancelo and Rodri lacked their usual influence but there wasn't anything noticeably different about their positioning. Perhaps Guardiola wanted some more ingenuity from the pair as they forged the link between defense and midfield.
Perhaps he was envious at the risk-taking in Dortmund's midfield.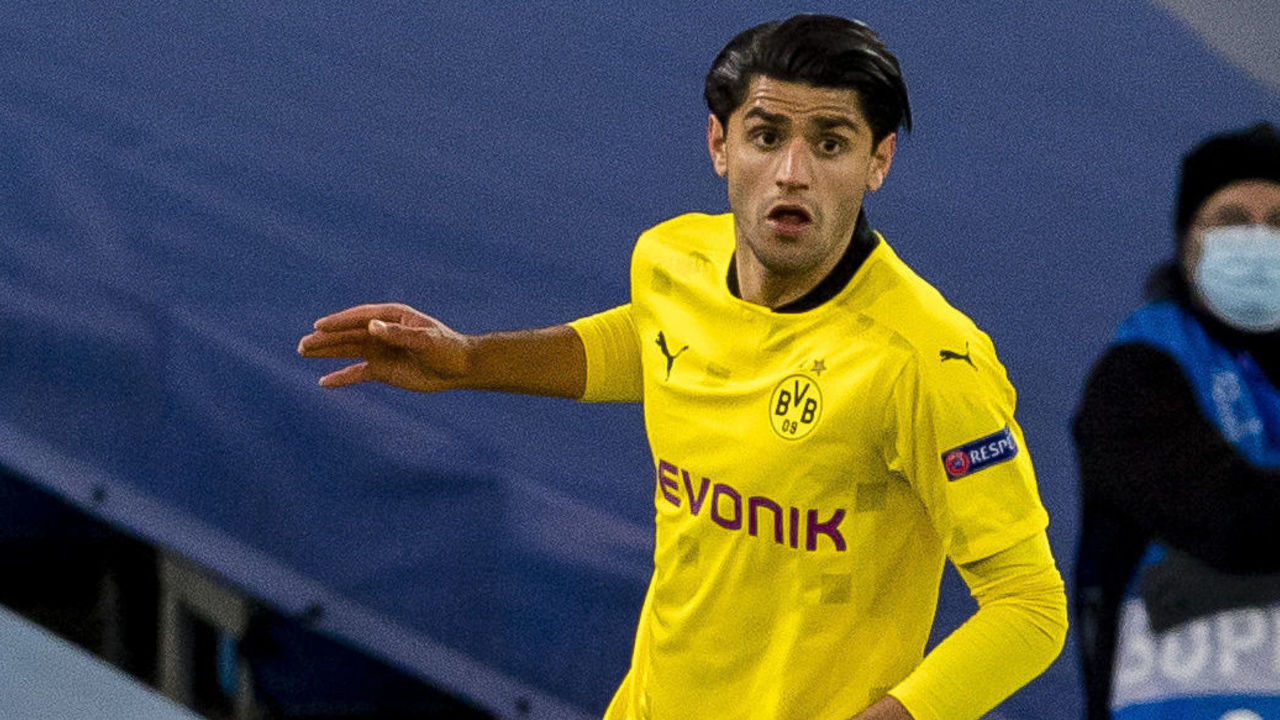 The likes of Bellingham and Mahmoud Dahoud – both of whom impressed in the quarterfinal fixture – regularly occupied spots behind City's midfielders when Dortmund had possession at the base of their lineup. They trusted center-backs Manuel Akanji and Mats Hummels to break the lines with their passing, thereby creating a numerical advantage when yellow shirts collected the ball on the other side of Kevin De Bruyne & Co.
This game plan was evident in the move that drew an important stop from Ederson in the seventh minute. It was clear Dortmund had come to play.
A win for Chelsea, but not necessarily for Werner
Patience is wearing thin for Timo Werner.
There are little reminders of what encouraged Chelsea to part with €53 million for his services last summer.
He is often anonymous, not taking up the positions he used to at RB Leipzig and too lacking in confidence to take gambles. His tame header over the bar shortly after the interval served as a reminder that he was on the pitch, but he did little else before he was substituted in the 64th minute.
Werner vs. Porto:
| Statistic | Quantity |
| --- | --- |
| Shots on target | 0 |
| Key passes | 0 |
| Aerials won | 0 |
| Completed dribbles | 0 |
| Tackles | 0 |
| Interceptions | 0 |
And it's not like Thomas Tuchel is short of options in reserve.
There's Olivier Giroud, a player lauded for his positional sense, his ability to bring his teammates into play, and his knack of bagging important goals – like the one he scored in the first leg of the previous round against Atletico Madrid.
And there's Tammy Abraham. He may have just returned to the squad after six weeks out with an ankle injury, but his record of 21 goals over his last two Premier League seasons puts Werner in the shade.
Chelsea undoubtedly want to see a return on their Werner investment, but the priority in Champions League contests should be to win rather than trying to play a misfiring frontman into form.
They got away with Werner's derisory output this time.
Tuchel got reaction he wanted
It's been a tough few days for Chelsea. Tuchel's 14-match unbeaten run to begin his Blues tenure was brought to an abrupt end by Saturday's deserved 5-2 humiliation at home to West Bromwich Albion and was followed by a training ground bust-up between Antonio Rudiger and Kepa Arrizabalaga.
So, Tuchel responded. He made five changes for the midweek wrangle – including dropping Thiago Silva, who was sent off against West Brom, to the bench – and was rewarded with a resilient performance. And that discipline was required: Porto concocted some confident, slick passing moves despite the absences of suspended duo Sergio Oliveira and Mehdi Taremi.
Andreas Christensen and Rudiger kept things simple at the back, smacking 11 clearances from danger between them, but the best defensive outing belonged to veteran captain Cesar Azpilicueta. He may have headed wide from close range and not been overly assured in possession, but his contributions at the other end of the park were crucial. He blocked three shots overall, including a heroic, last-ditch effort to thwart Jesus Corona near the end of the first half.
It's defensive displays such as these that can fuel tournament success.
Mbappe's owning the Champions League
What else is there to say about Kylian Mbappe? He always performs on the biggest stage – and he always scores against the biggest opponents.
On Wednesday, he added Bayern Munich to his list of casualties, which includes, but is certainly not limited to, Barcelona, Real Madrid, Manchester City, Manchester United, and Liverpool.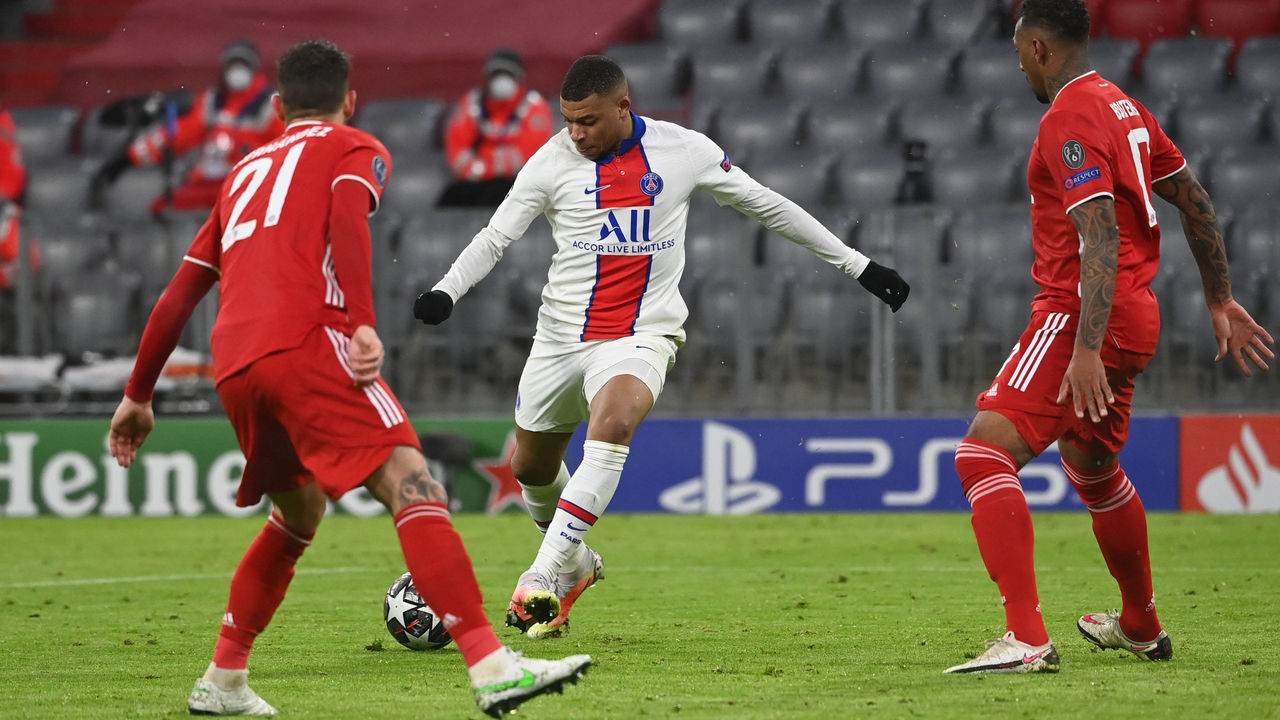 And on a night when Paris Saint-Germain produced precious few chances – recording just five shots in all – Mbappe had to come up with the goods. Neymar contributed, too, assisting two of the goals in PSG's 3-2 win, but the Frenchman proved to be a constant menace against Bayern's high line. His pace and trickery on the ball made it near-impossible to predict his movements; Mbappe posterized Jerome Boateng for the final goal, bringing to mind images of Lionel Messi running circles around the defender in the 2015 Champions League semifinals.
PSG's game plan was simple but effective. Mbappe has always decimated opponents on the counter, and with Bayern pushing well into PSG's half of the field, space was left behind. The 22-year-old was all too happy to take it.
Bayern really miss Lewandowski
You'd think Robert Lewandowski would've converted at least one of Bayern's 31 shots. The reigning champions just weren't clinical in front of goal. Yes, a couple of headers made their way past goalkeeper Keylor Navas, who was otherwise brilliant, but Lewandowski's mere presence would've put an immense amount of pressure on PSG's creaking backline.
Worse yet, Lewandowski, who suffered a knee injury on international duty, is unavailable for next week's return leg in Paris. Bayern need to score at least twice to get back into the tie – and even that might not be enough. Their defense cannot be trusted – they've conceded first in 16 games this season – and they'll be vulnerable to the counter as they play catchup. Unsurprisingly, Lewandowski has often been the savior in those games, his goals kick-starting and adding to several comeback wins.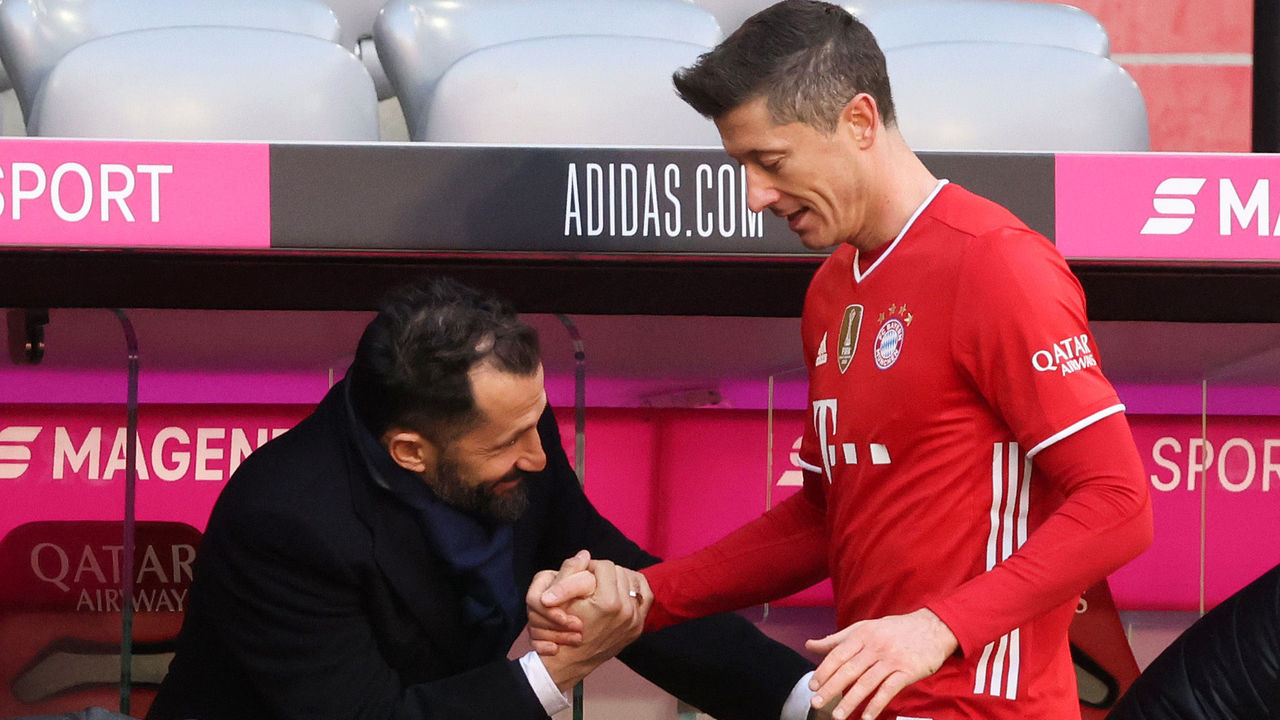 At least Bayern proved they can create chances without their talismanic figure up front.
"We had many chances, but the way we played football was impressive … I don't like losing, but if we have to lose, then let's do it playing football like this," Bayern manager Hansi Flick said afterward, according to DW Sports. "If you look at our game today, you can be positive about our game in Paris."