FIFA president Gianni Infantino sparked outrage Wednesday after claiming plans to hold the World Cup every two years could stop African migrants from suffering "death in the sea."
Infantino was speaking at a parliamentary assembly session for the Council of Europe, a collective dedicated to the support of human rights, about promoting inclusiveness in the European-dominant landscape of football.
"Football is … about opportunities, about hope, about national teams, about the country, about the heart, about the joy, about the emotion. And we cannot say to the rest of the world, give us your money … but watch us on TV. We need to include them," Infantino said.
"We need to find ways to include the entire world to give hope to Africans so that they don't need to cross the Mediterranean in order to find maybe a better life but, more probably, death in the sea.
"We need to give opportunities and we need to give dignity. Not by giving charity but by allowing the rest of the world as well to participate. Now, maybe the World Cup every two years is not the answer. We discuss it. We debate it."
The biennial World Cup proposal has been roundly criticized across Europe and other parts of the globe. However, Infantino and former Arsenal manager Arsene Wenger – the latter of whom is leading the controversial Future of Football project – appear determined to promote and eventually implement the shortened tournament cycle.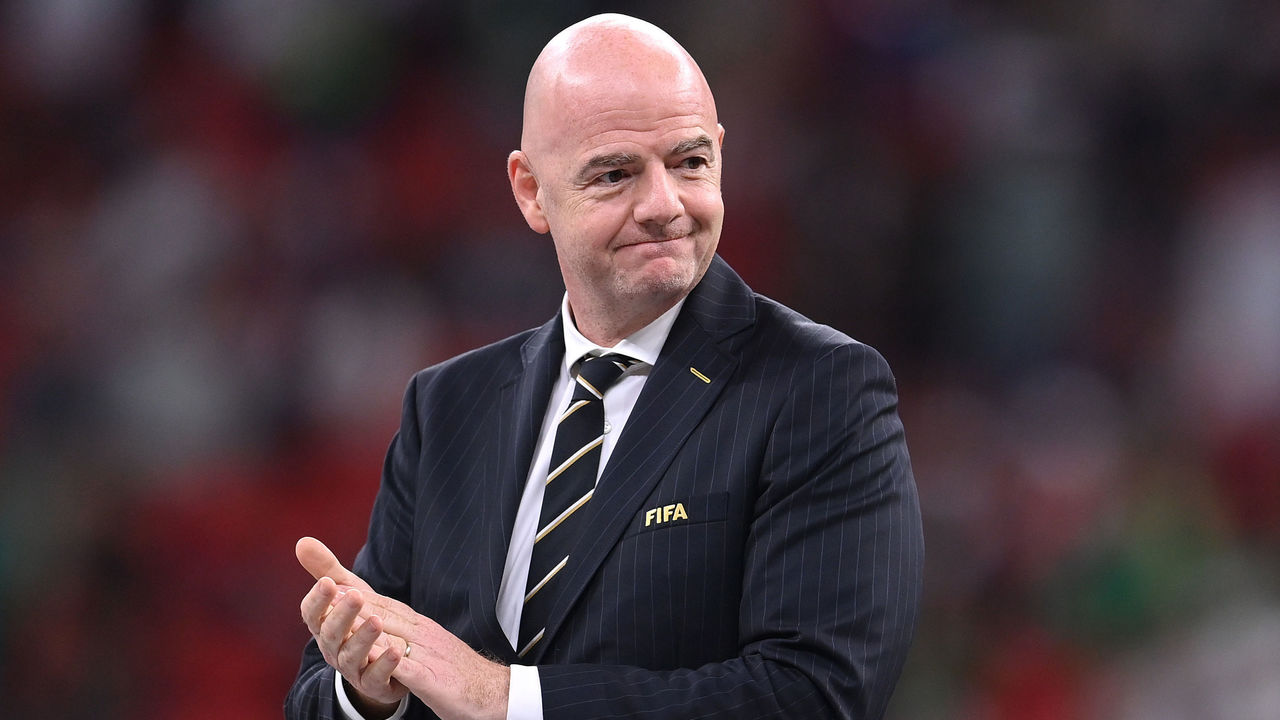 Ronan Evain, the chief executive of Football Supporters Europe, took to Twitter to strongly condemn Infantino's monologue: "How low can Infantino go? Instrumentalizing death in the Mediterranean to sell his megalomaniac plan is beyond words."
Evain was also disturbed by Infantino being given such an important platform in Strasbourg. "His speech today wasn't about common good. It was about commercial interest and his own personal political interest," he told theScore over the phone.
Tony Burnett, chief executive of anti-discrimination charity Kick It Out, was similarly furious with Infantino's address.
"FIFA is a multibillion profit-making organization. They already have the funds to invest in creating and inspiring opportunity for disadvantaged people around the world," Burnett said, according to The Guardian's Paul MacInnes.
"It is therefore completely unacceptable to suggest that a biennial World Cup, predominantly set up to drive further profits for FIFA, could be a solution for migrants who risk their lives, sometimes fleeing war-torn countries, to seek a better life."
Infantino subsequently released a statement via FIFA Media on Twitter. He claimed his words were "misinterpreted and taken out of context" and that he provided a "general message" to those in power, rather than a comment "directly related to the possibility of playing a FIFA World Cup every two years."