A lot of people doubted Olivier Giroud. One of the first coaches he encountered in professional football told him he'd never make it. Raymond Domenech, who coached France's national team from 2004-10, said the country would never fall for a "big guy" like the 6-foot-4 striker. Fans booed him in a Euro 2016 tuneup match against Cameroon, and L'Equipe released a full-blown documentary in 2017 about France's "unloved" international.
Giroud wasn't as accomplished as Karim Benzema or as quick as Thierry Henry. He wasn't graceful enough for fans who had grown up idolizing the silky play of Zinedine Zidane and Michel Platini. It wasn't enough just to be big and strong. France needed its stars to play with speed, style, and panache.
Giroud could've played his entire career with a chip on his shoulder. But revenge didn't propel him to the top. If anything, the Frenchman leaned further into the qualities that made him different, using his sizable frame to hold up play, preoccupy defenders, and create space for others. While he toiled in the trenches, his teammates basked in the spotlight. They knew who to thank, even if the public didn't follow suit.
The opposite is true now that he's in the autumn of his underappreciated career. At the wily old age of 36 years old, Giroud has finally become one of the cool kids.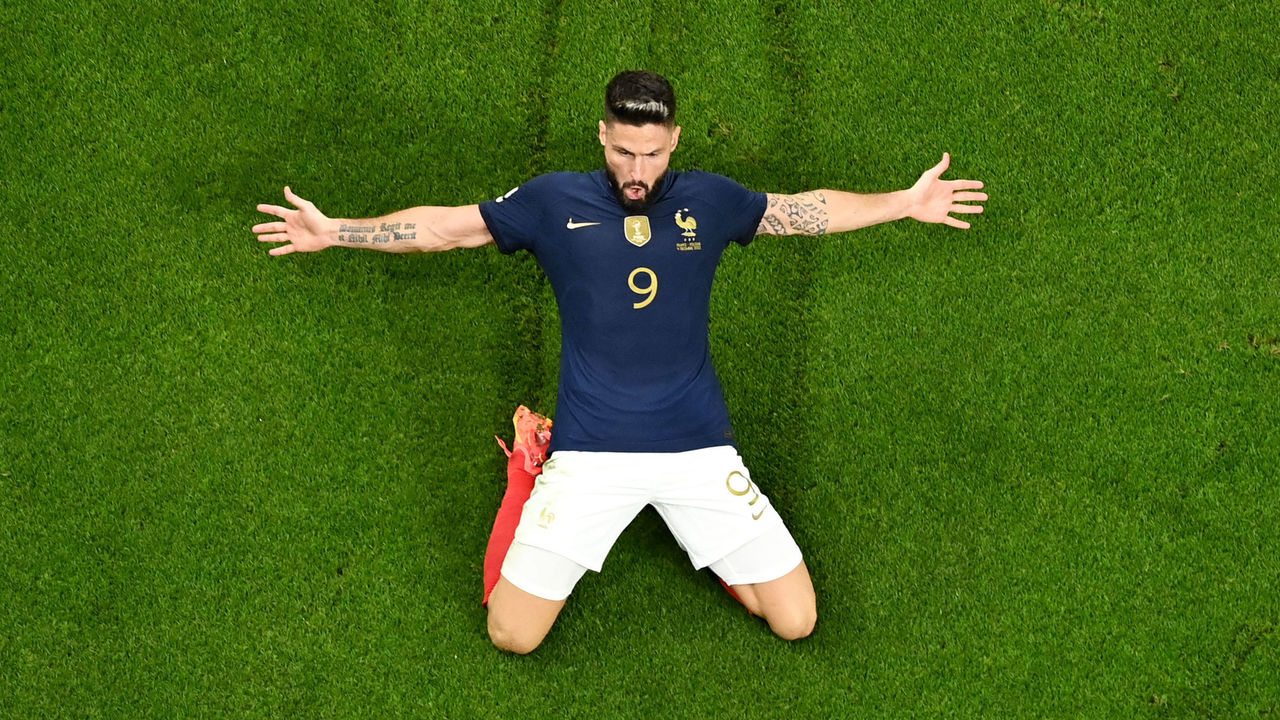 Giroud didn't change who he was to reenter the public's good graces. Scoring goals helped. By becoming the national team's all-time leading scorer, he reestablished himself as a pure striker, not just a highly-paid cheerleader. With 52 goals in 117 international appearances, Giroud surpassed the great Henry, becoming France's all-time leading scorer without compromising himself.
Giroud just had to bide his time to get to this moment. France's youth teams overlooked him during his teenage years. He was 25 when he received his first call-up and largely played second fiddle to Benzema, Antoine Griezmann, and Franck Ribery in those first few years. Giroud started in just two of the nine matches France contested at Euro 2012 and the 2014 World Cup, and even when France won the World Cup in 2018, he couldn't to land a single shot on target, let alone score from open play. The goals he did get came almost exclusively in friendlies and qualifiers against the likes of Luxembourg, Iceland, and Sweden.
But Giroud won wherever he played. He conquered Ligue 1 with Montpellier in 2012, won the FA Cup three times with Arsenal and the Champions League with Chelsea, and fired AC Milan back to the top in Serie A.
"He is a winner," Zlatan Ibrahimovic, one of Giroud's idols, told Canal Plus. "He is a serious person. He isn't someone who is going to score 40 goals a year, but he brings something to the team that few others do because he isn't egocentric on the pitch. He plays for everyone."
Giroud suffered from the stigma that many big, lumbering strikers face: They can't move or build up play or do anything but put the ball in the back of the net. As coaches began to demand more off-the-ball movement from their players, Giroud began to spend more time on the bench. He didn't fit the image of the hardworking center-forward like Griezmann or Benzema. Between 2016 and 2021, Giroud started just 45 out of a possible 190 Premier League matches – under 24% of eligible fixtures – while playing under progressive managers.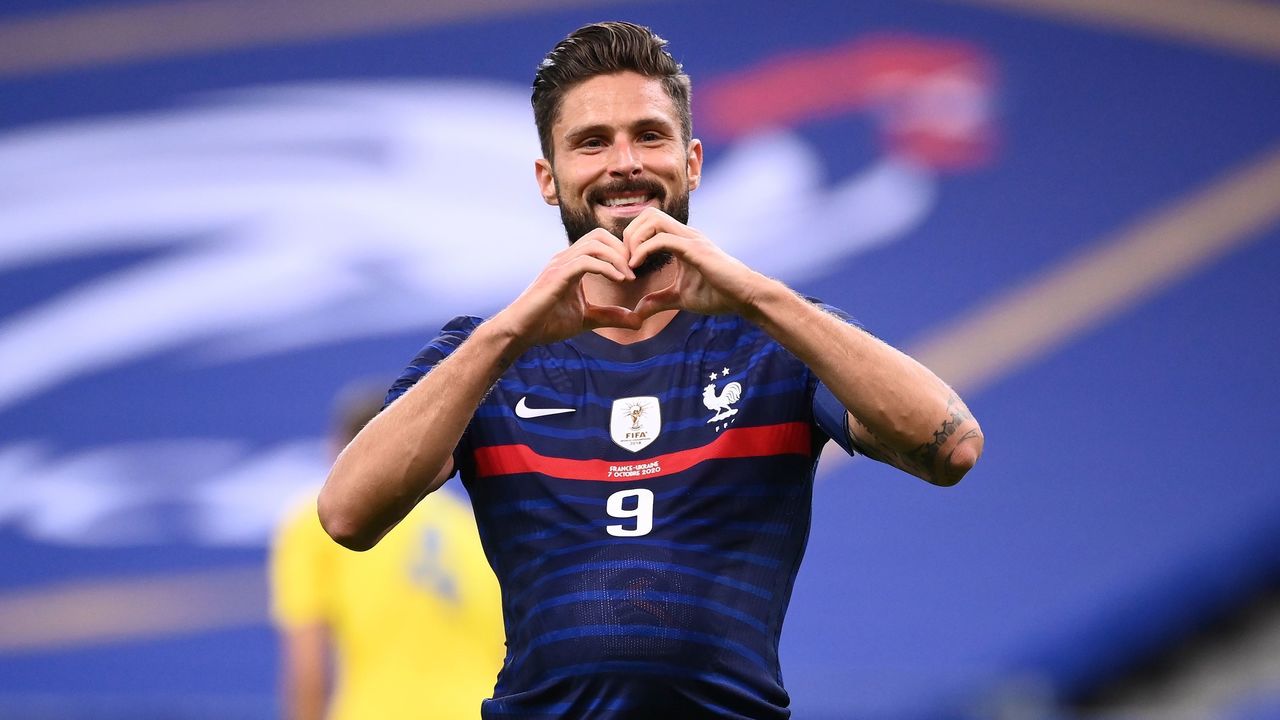 But every championship team needs a selfless servant to the cause. France should know that firsthand. Despite failing to score during Les Bleus' World Cup-winning run in 1998, hardworking striker Stephane Guivarc'h earned acclaim from teammates and fans alike for his hustle and sacrifice.
Didier Deschamps was one of those teammates, the same Deschamps who's coached Giroud at international level since 2012 and the one who stood by him in 2018 when he couldn't buy a goal in Russia. Even if Giroud couldn't contribute in the way other modern-day center-forwards could – the way, say, Roberto Firmino would press opponents at the tip of Liverpool's attack or the way Harry Kane would quarterback Tottenham Hotspur's sweeping team moves – Deschamps knew Giroud could use his body to his advantage. He gave France an outlet when it needed to hoof it clear during its run at the 2018 World Cup, holding off challenging defenders to receive the ball and play teammates into open space. He defended corner kicks, headed attempts clear, and found a way to make an impact 100 yards away from the opposing goal.
He simply went to work the only way he knew how. Now, Giroud finally has a chance to do what he loves to do.
"I'm not as imaginative as Kylian Mbappe," he told So Foot in 2020. "I'm not going to take the ball and streak away like he did against Argentina in the (round of 16 of the 2018) World Cup. With my size, I can't do what Neymar does. I'm not a machine like (Cristiano) Ronaldo, either. I'm not showy. But I am Giroud."