Look good, feel good, play good. A snazzy kit may not actually make you perform better on the pitch, but that doesn't mean being stylish doesn't matter, especially when the eyes of the world are upon you. With that in mind, we rank all 32 home kits we'll see at the World Cup this winter.
Home kits | Away kits (Nov. 14)
32. Costa Rica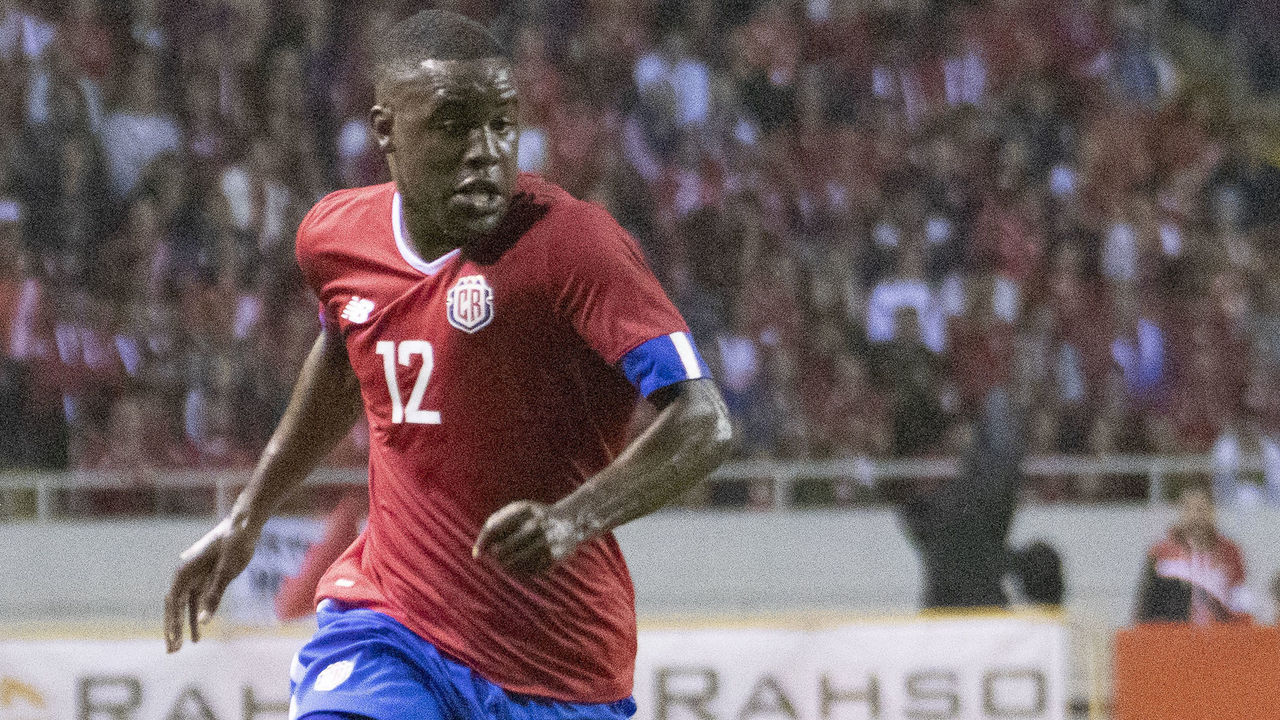 Hopefully, Costa Rica can pull off another World Cup surprise like in 2014. It'll need to make an unexpectedly long run to help us forget about one of the most boring home uniforms gracing the sport's biggest stage this month.
31. Cameroon
(Home jersey on far left)
Imagine searching through World Cup home tops and settling on this one. Hard to envision? That's because, unless you're from Cameroon, this shirt is a hard pass.
30. Iran
More credit would've gone to Iran kit designers had they done more to differentiate the style between their home and away tops.
29. Morocco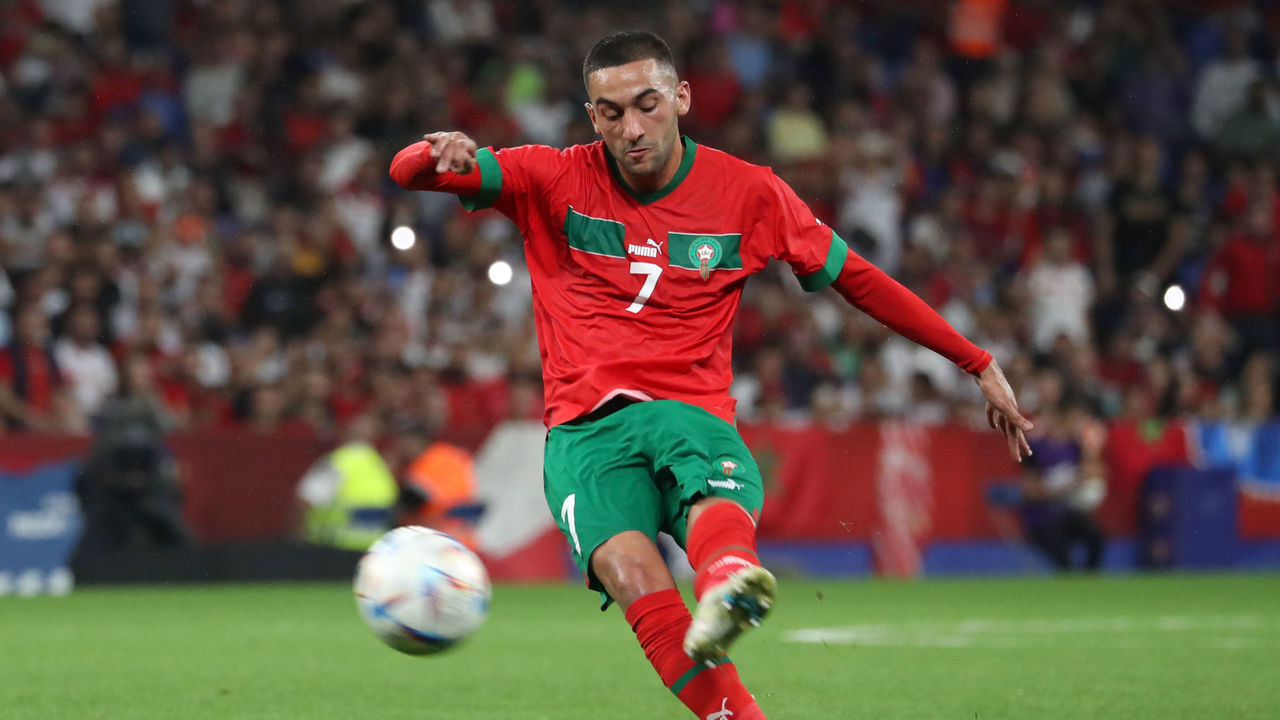 The first of many duds from Puma will see Morocco march onto pitches in this unsightly shirt, a throwback to the team that won the African nation's last World Cup match in 1998. Outside of those two green stripes, this shirt severely lacks character.
28. Canada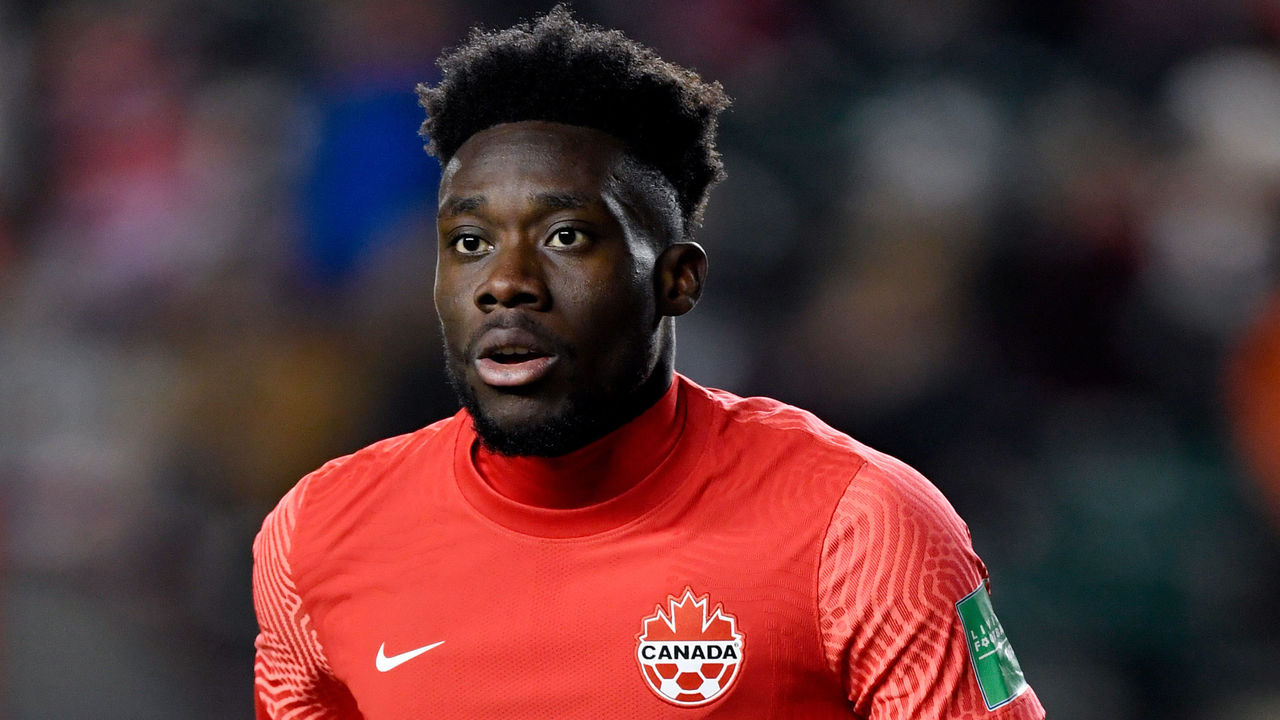 Canada qualifying for its first World Cup since 1986 was so unexpected that not even the country's kit supplier, Nike, thought that John Herdman's side had a chance. Thus, Canada is stuck with the same uniforms it wore during qualifying games in 2021 when hopes of making it to Qatar were still at the infancy stage.
27. Qatar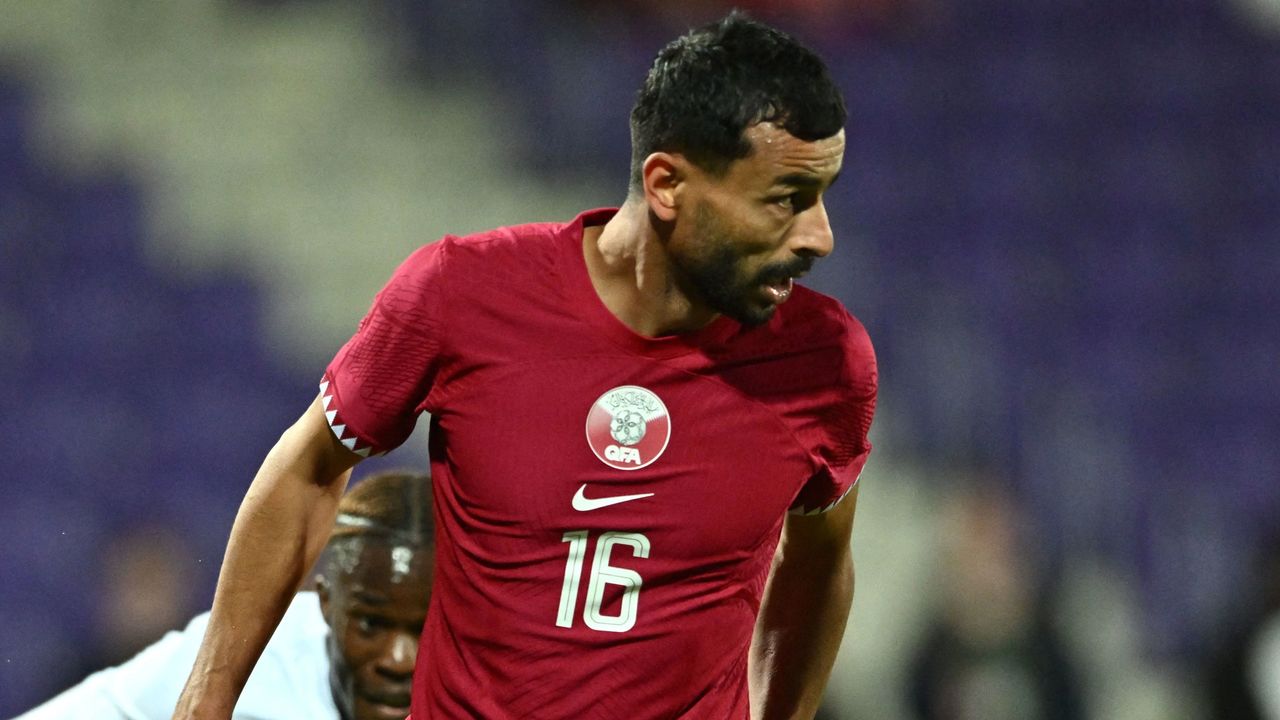 For a country not only hosting but also competing at its first World Cup, one might have thought Nike and Qatar would've created something a little more memorable. Instead, the final product is about as simple as it can get.
26. United States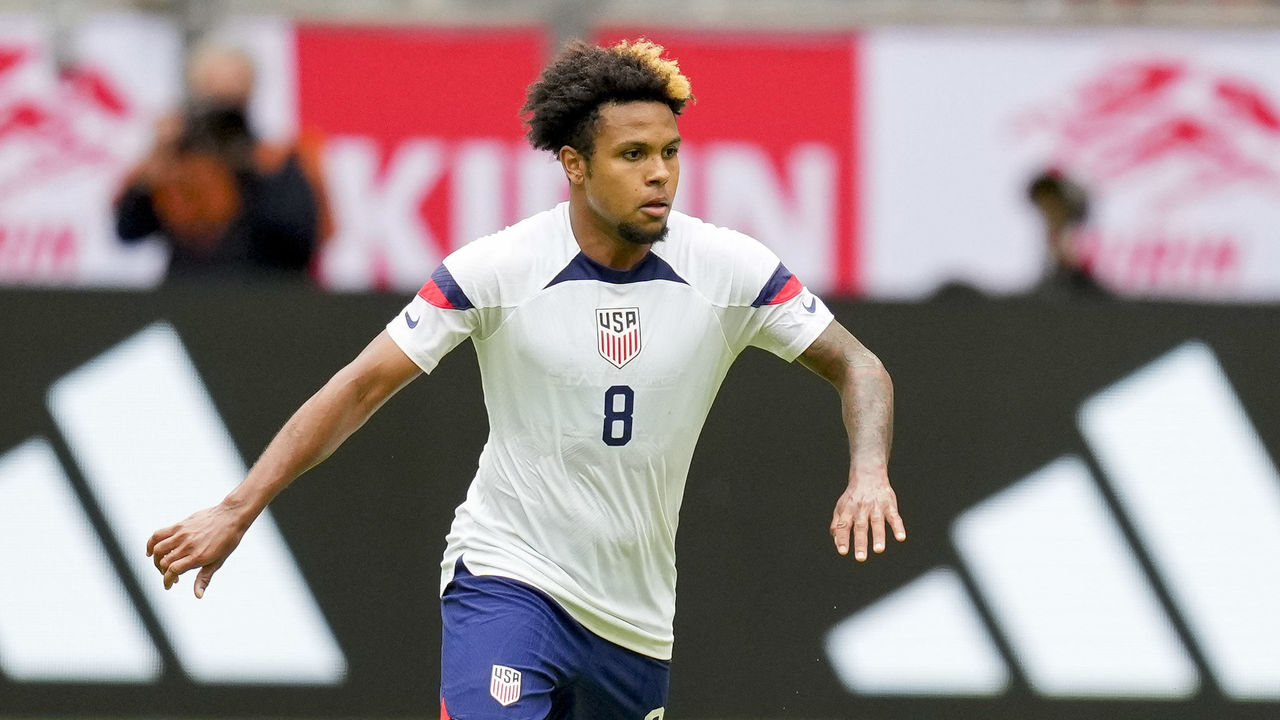 Another poor showing for a CONCACAF team will see the Unites States sport a slightly worse kit in Qatar than the boring polo-style shirts worn during the country's last World Cup appearance in 2014. In the end, moving the sponsor logo to the sleeves and centralizing the crest hasn't panned out the way designers might've hoped. Instead, it looks more like something you'd see in American football.
25. Australia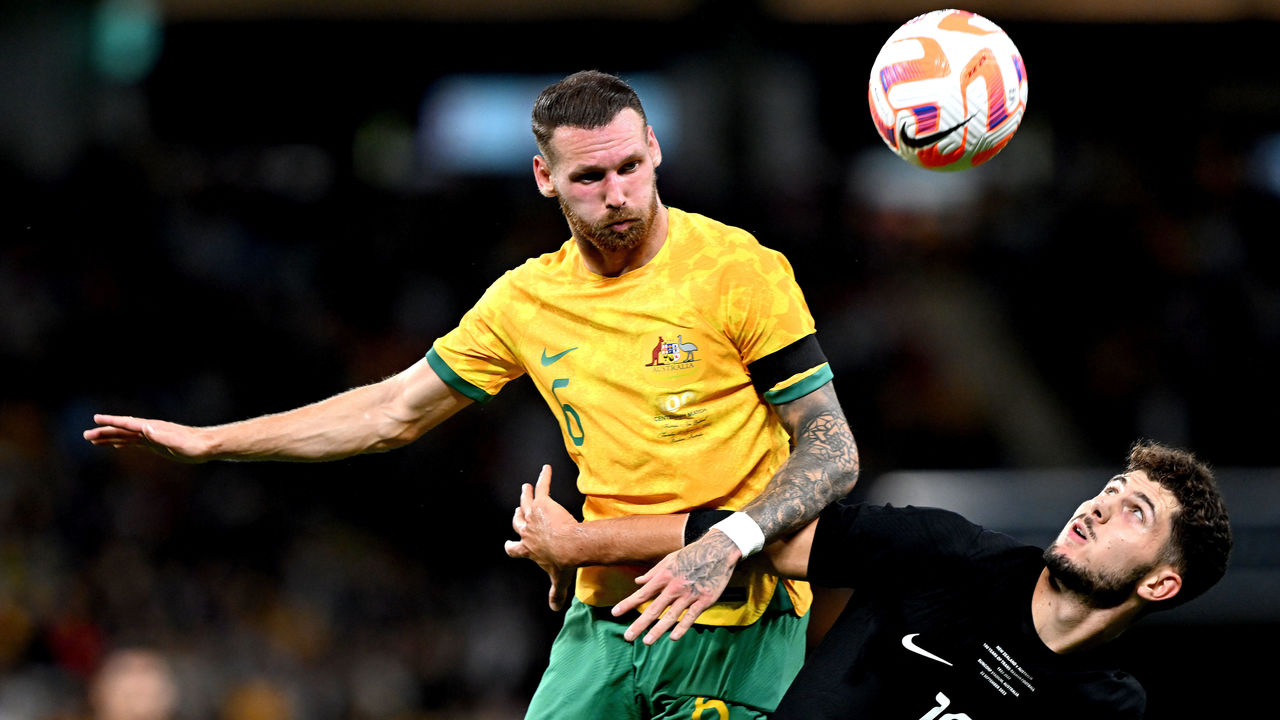 There's always so much potential for the Australia home shirt to be among the best at any given World Cup. But the 2022 edition certainly won't go down as a classic. Instead, it'll be remembered for all the wrong reasons after Nike released a bland version of the traditionally vibrant yellow and green uniform.
24. Belgium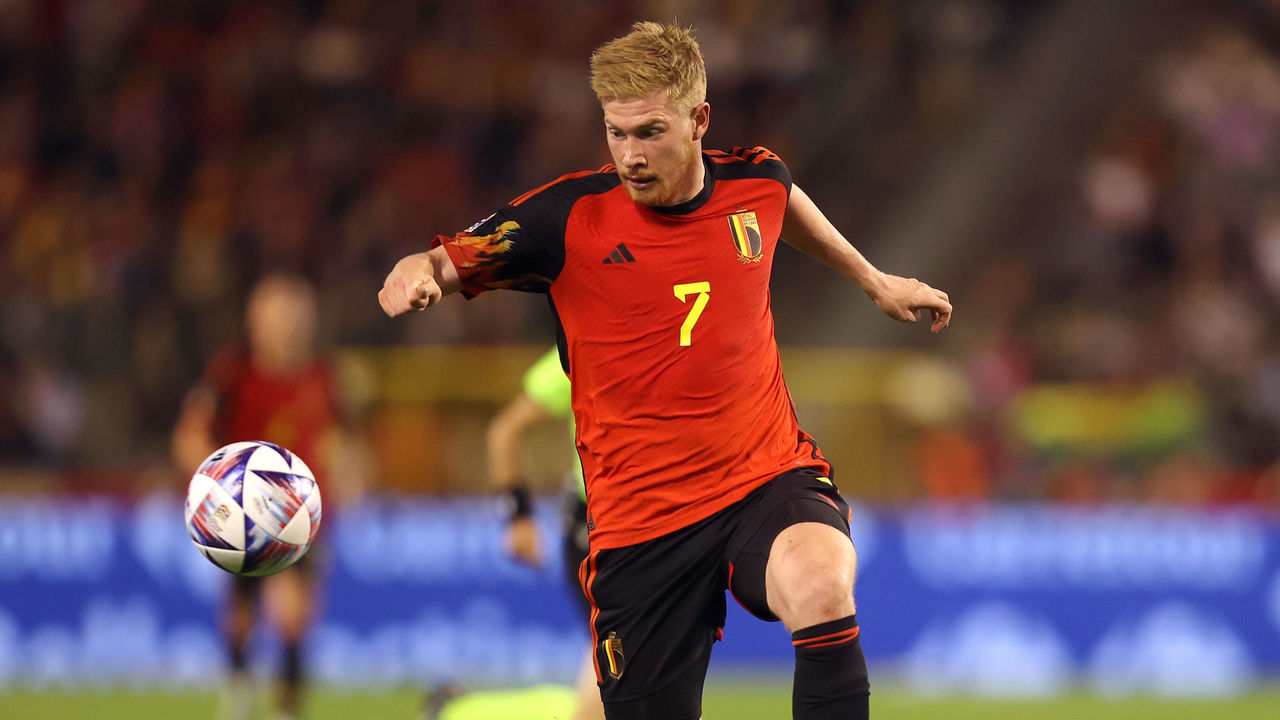 Speaking of dull, Belgium and Adidas may have outdone Australia with this extremely conservative ensemble. Let's just hope the ultra-talented Belgium team can give us a reason to overlook their forgettable outfits.
23. Tunisia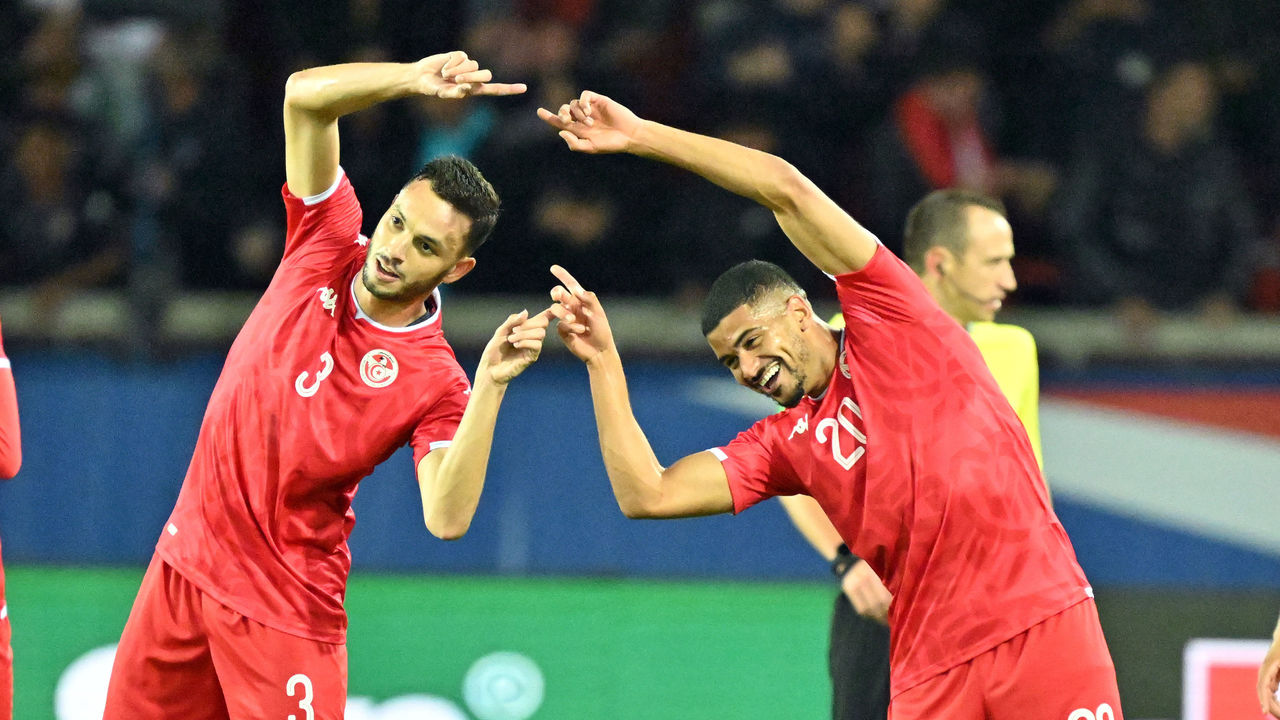 Kappa's lone shot at designing a World Cup jersey wasn't awful. But it certainly wasn't the best. However, one of the cool features of this otherwise tame shirt is the ancient Carthaginian armor-inspired print on the front.
22. Poland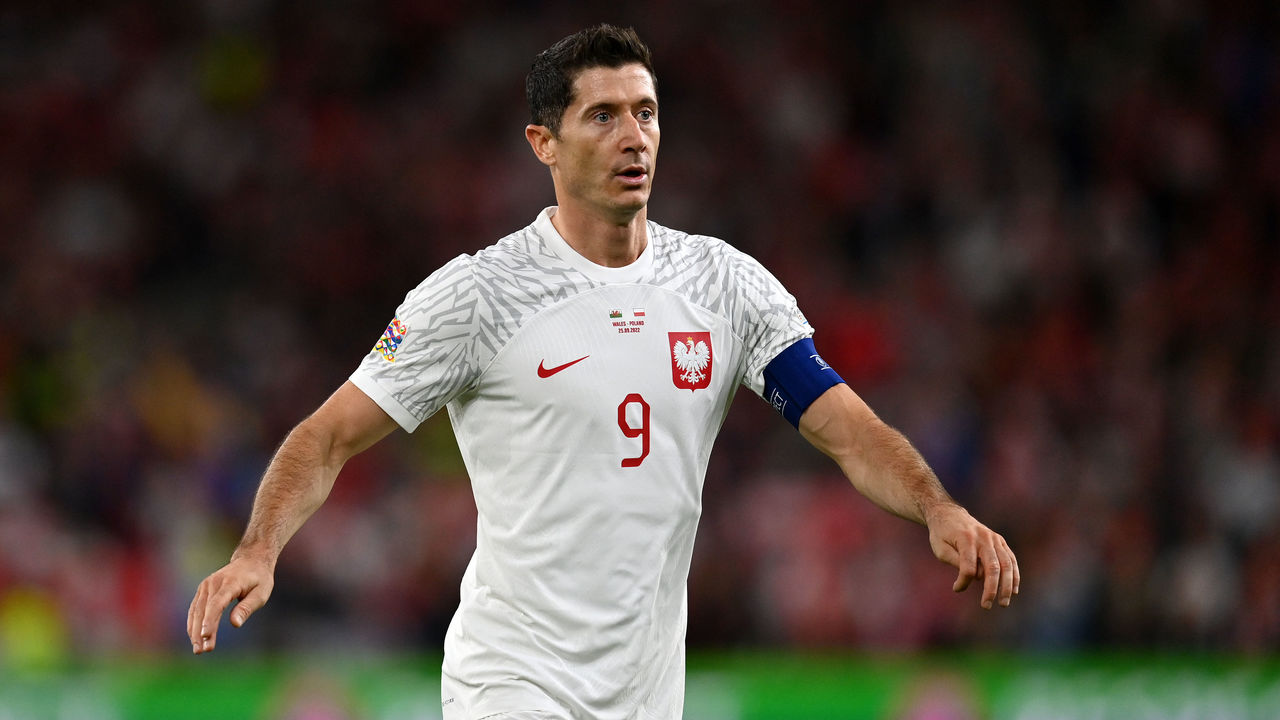 What's there to say about this totally predictable Poland kit? If it weren't for the bird-like graphics on the shoulders – a nod to the country's coat of arms – Poland would essentially be wearing plain white T-shirts with red numbers at one of the world's most popular sporting events.
21. Ecuador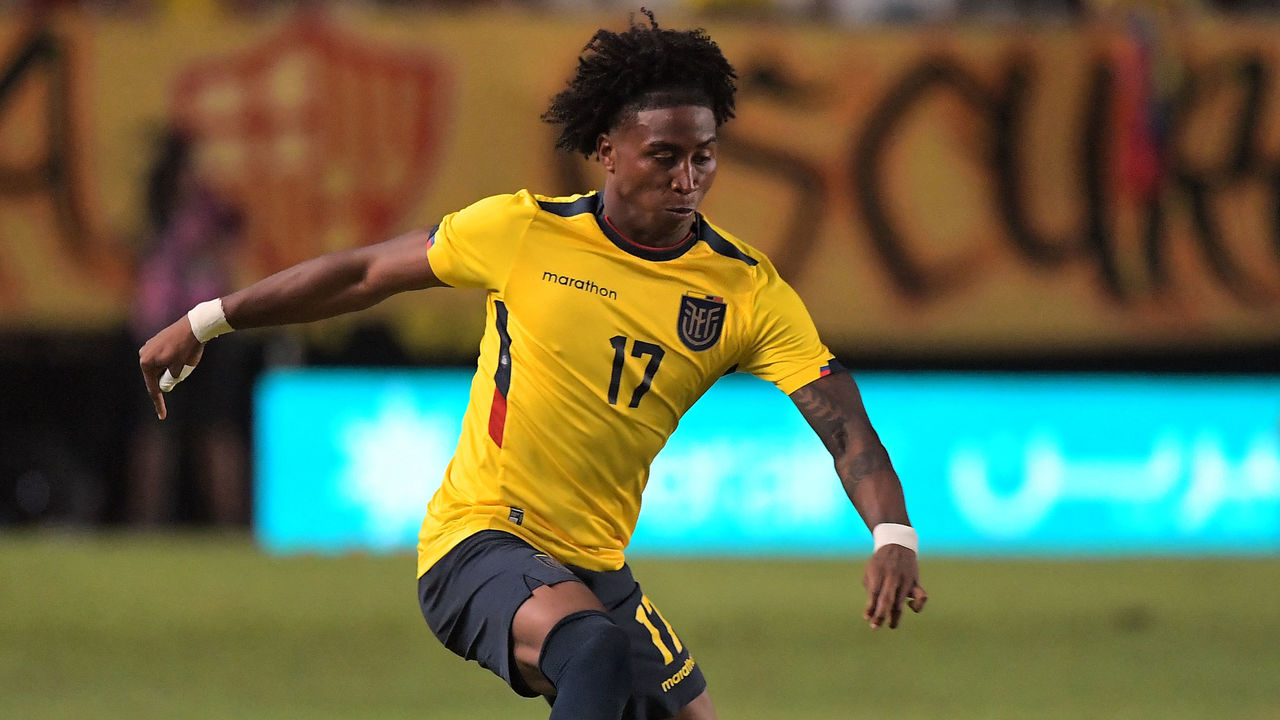 Having one of the few kit manufacturers not named Nike, Adidas, or Puma, Ecuador's shirt sponsor, Marathon, failed to produce a top-notch product despite having an enviable and exciting color scheme to work with. Fortunately, Marathon's idea for the away kit is far more pleasant.
20. Serbia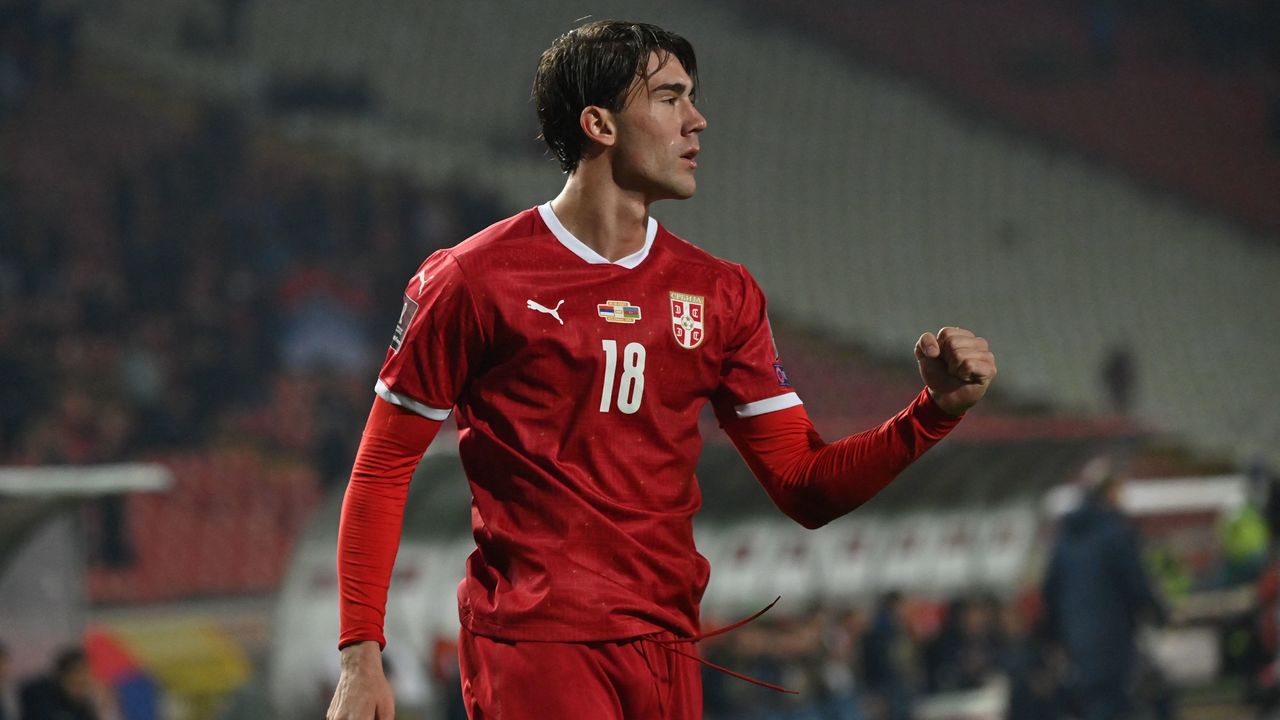 The dominant red with hints of gold is somewhat pleasing to the eye, but Puma clearly preferred to stick to tradition. The company produced an overly traditional Serbia outfit that's both simple and predictable.
19. Saudi Arabia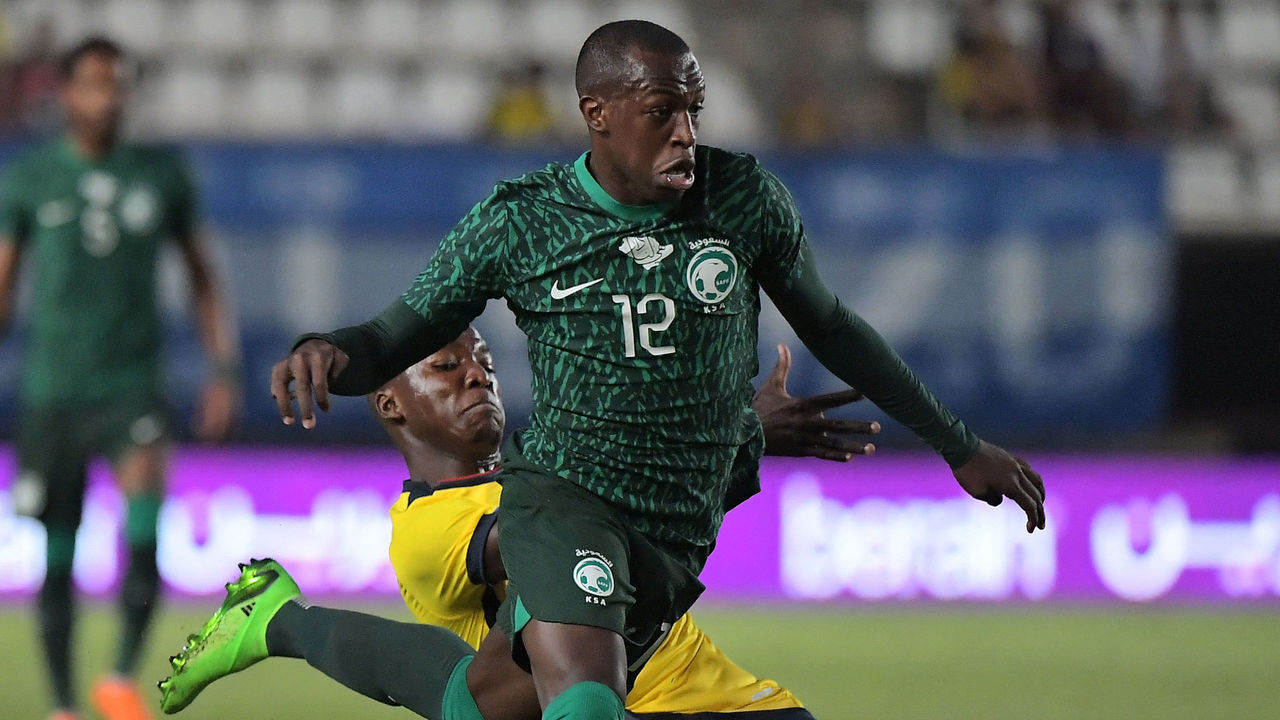 Football shirt collectors will either love or hate this jersey for Saudi Arabia. But given the unique patterns, this a brave design that may grow on people by the time Saudi Arabia's World Cup campaign ends in the group stage.
18. Switzerland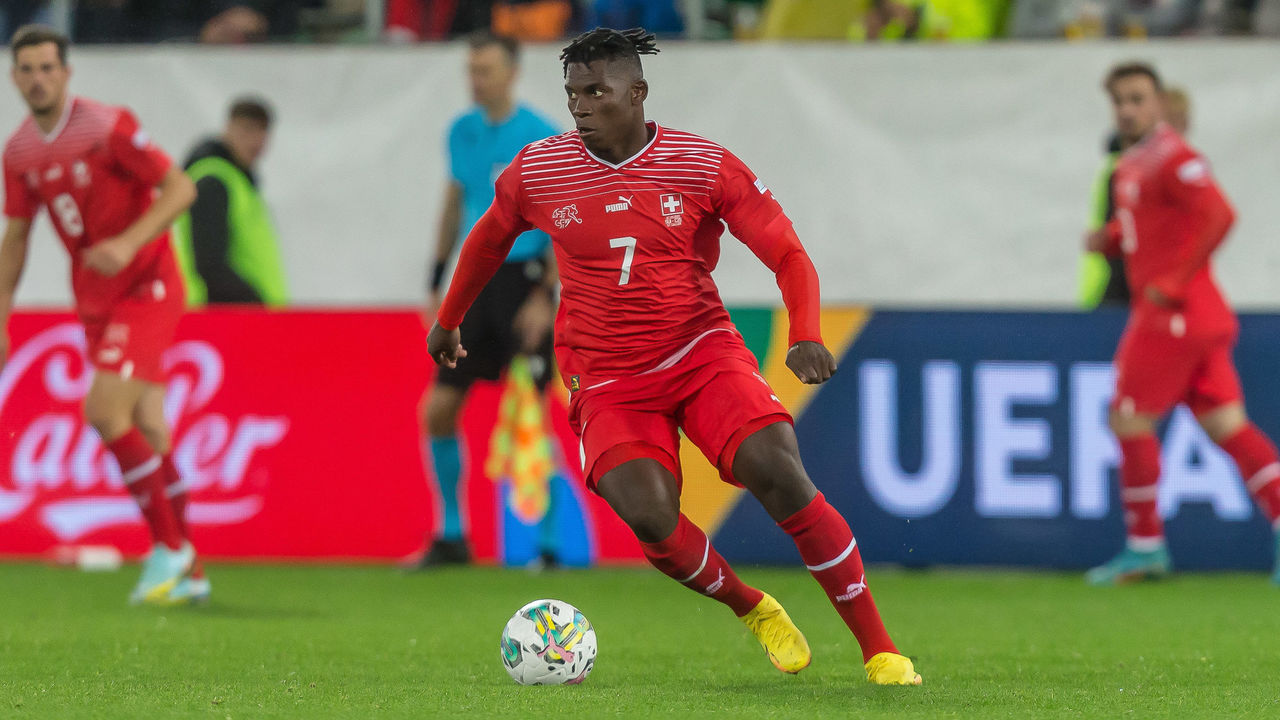 The stripes are what make Switzerland's home jersey half decent. It's far from being a classic but, to be fair, this is one of Puma's least atrocious designs at this year's World Cup.
17. England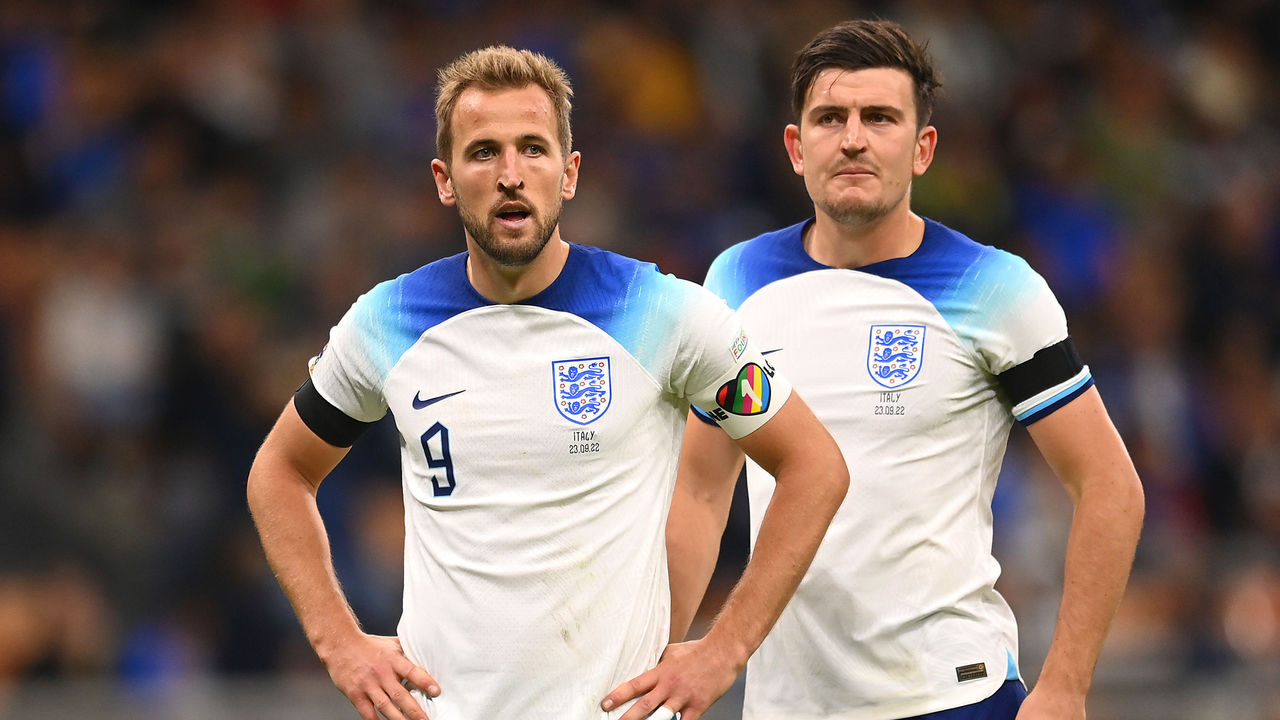 Outside of the crest, there's nothing really associating this kit with the Three Lions. Perhaps that was the plan. But England has sported far more trendy outfits in recent years compared to this odd take on what should've been a straightforward mission for Nike.
16. Germany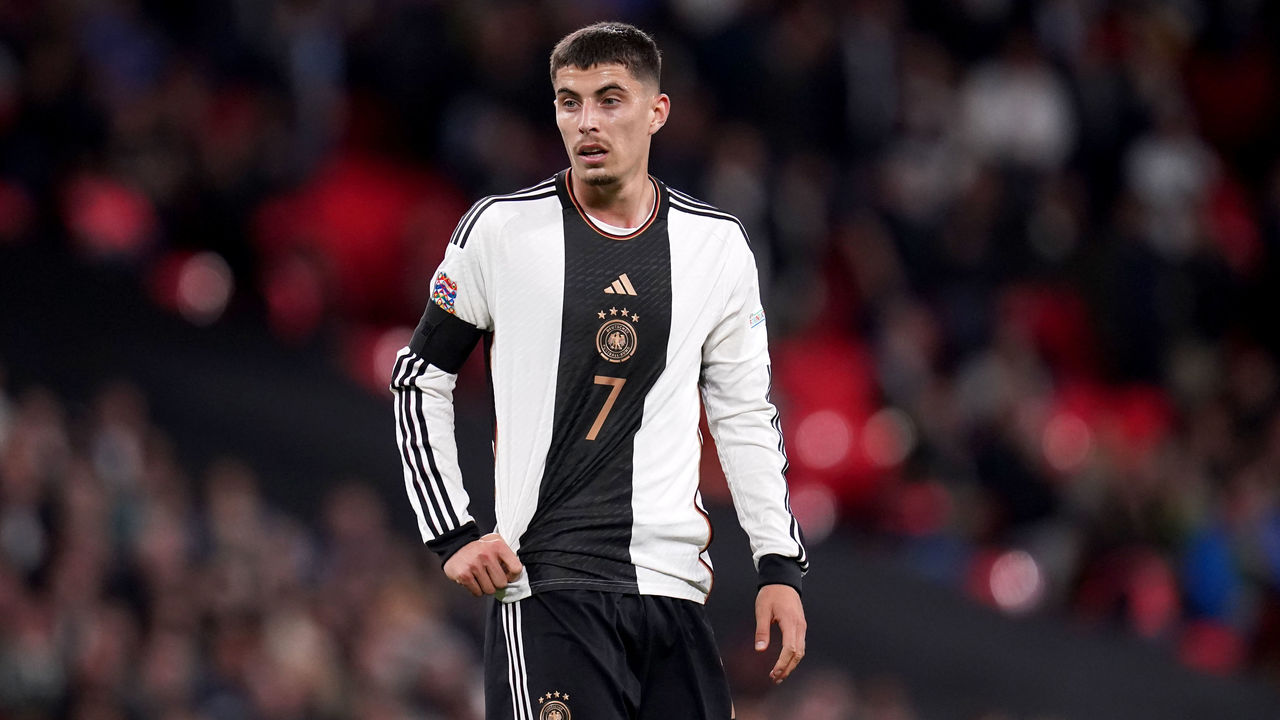 In paying homage to the side that reached the 2008 European Championship final, Germany has reminded the world of a style that wasn't ready to come out of retirement. The look is undoubtedly a throwback to that era, but there's a reason few teams have attempted to revive it in the almost 15 years since it was a thing.
15. Netherlands
In hindsight, ditching the traditional bright orange wasn't the greatest idea to come out of Nike's think tank for this year's World Cup. Instead, the Netherlands will march out in a home shirt that looks more yellow than orange and don a wavy watermark design that gives off an unusual velvety vibe.
14. Portugal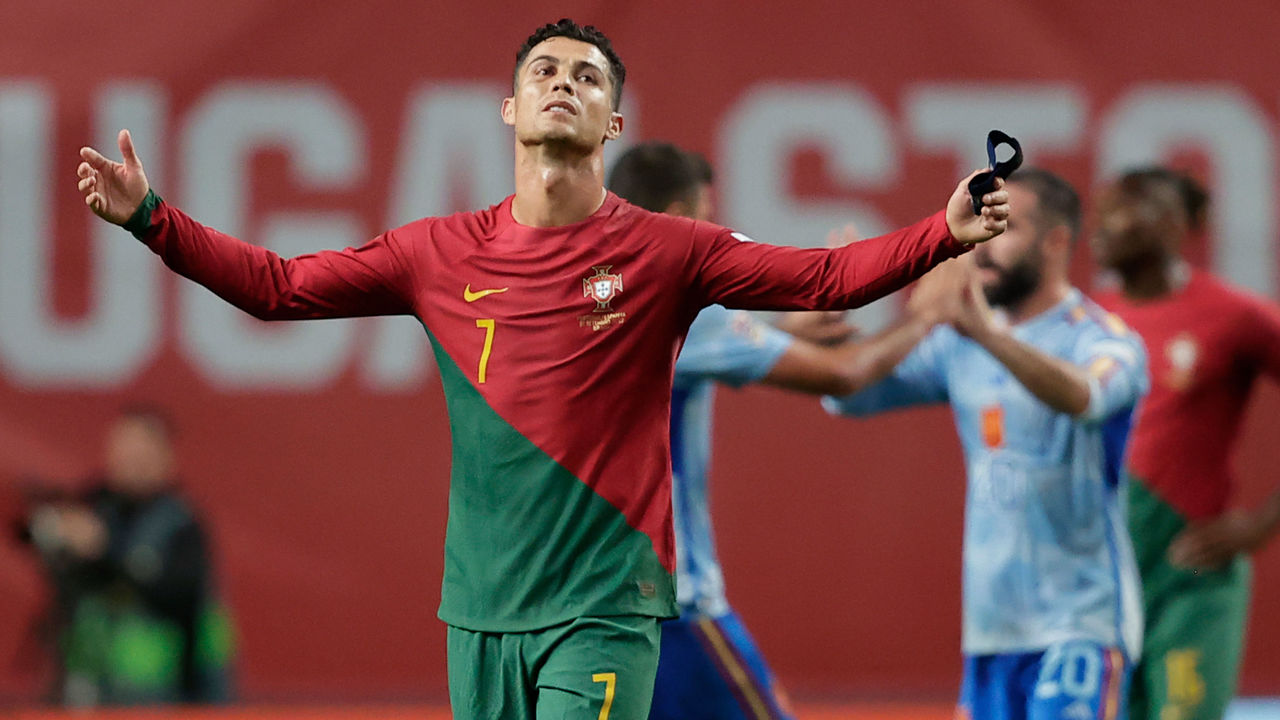 It was mission accomplished for Nike designers who wanted to make it look like Cristiano Ronaldo and Co. wore the Portuguese flag in Qatar. Unfortunately, this brave design was a little too bold and unfortunate, given it's Ronaldo's last dance at the World Cup.
13. Spain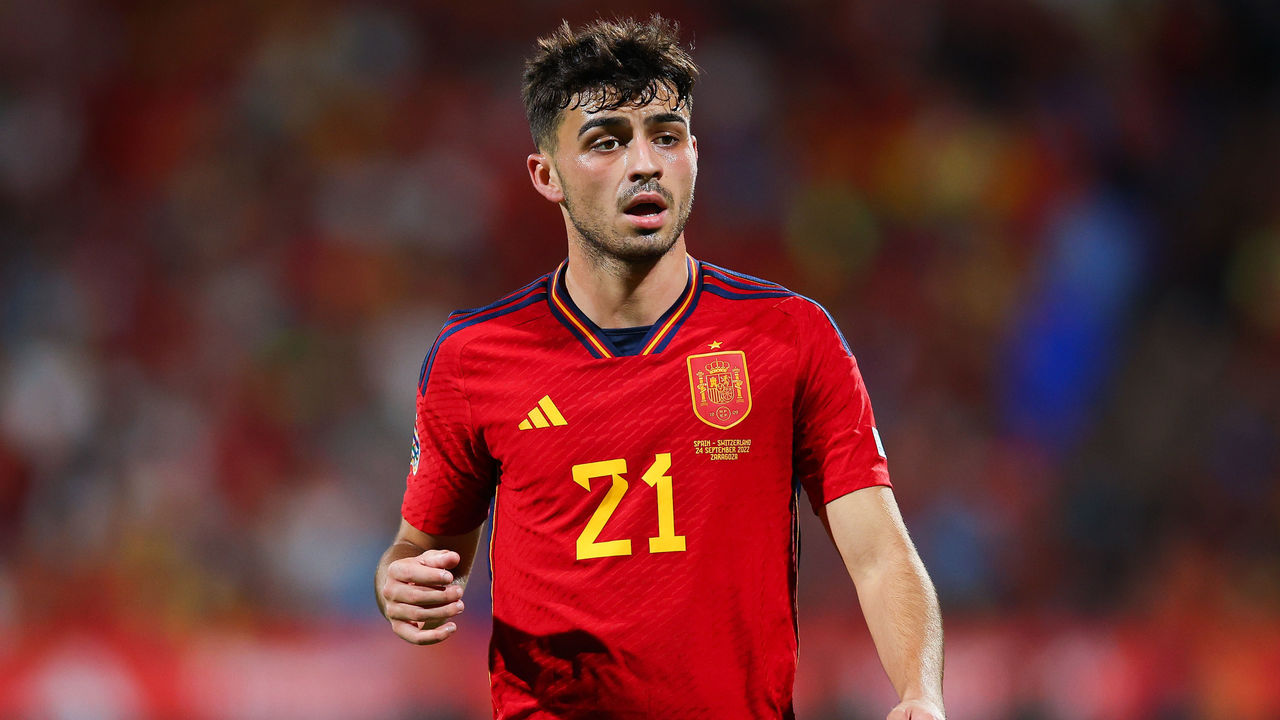 Those hoping for a fresh twist on Spain's home kit were left bitterly disappointed after Adidas released what might be the most run-of-the-mill La Furia Roja uniform ever. Outside of the chic collar, this is one of those tops that fans will instantly forget once Spain's World Cup campaign ends.
12. Senegal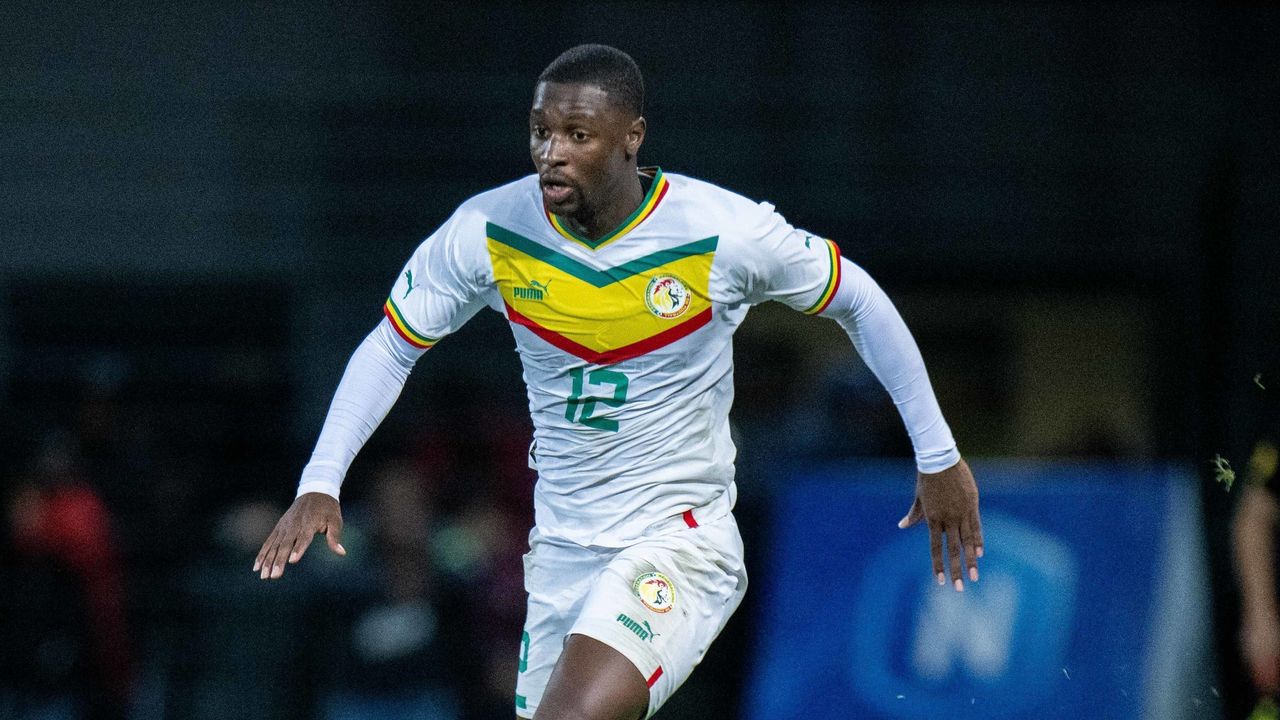 This may be the most divisive top of the lot. Yes, Puma kits have been awful for the most part, but Senegal's home shirt … works? The prominent "V" layout and the splashes of color helped separate these Puma threads from the rest of its underwhelming World Cup collection.
11. Uruguay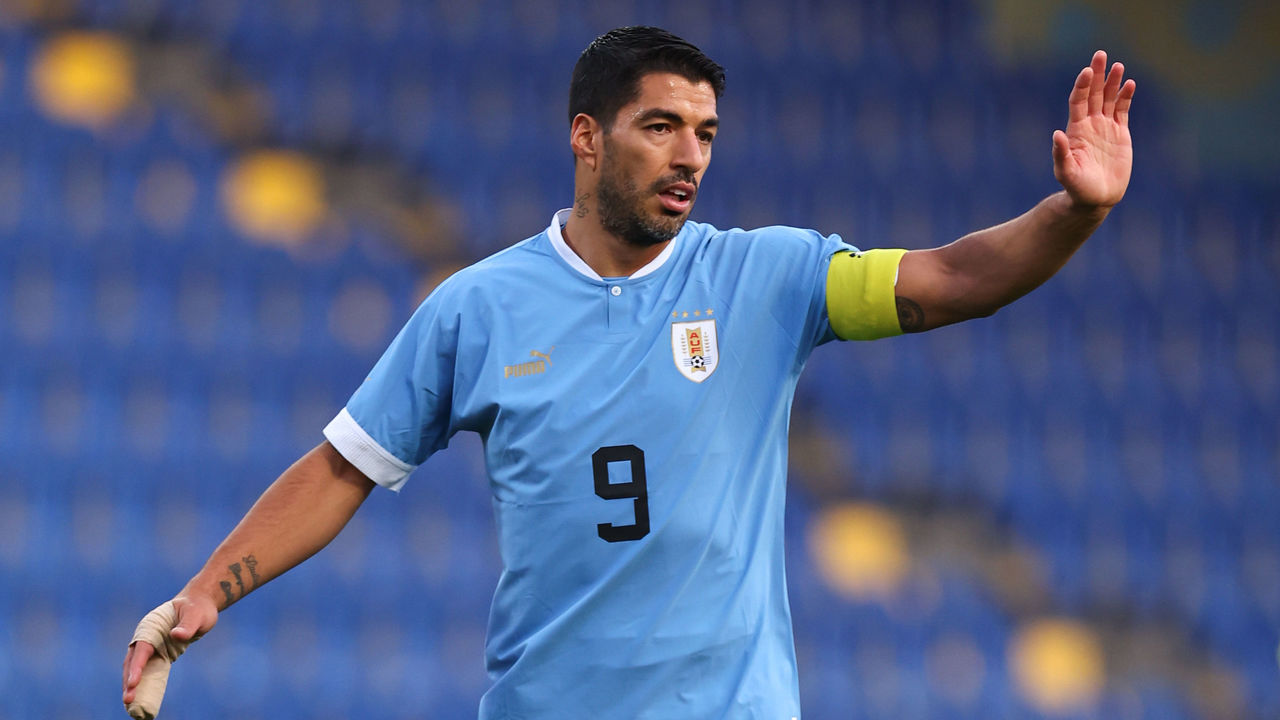 It's not the best, but it's certainly not the worst look for Luis Suarez at his fourth and final World Cup. Considering Uruguay's away kit is abysmal, the 35-year-old will at least appear semi-presentable in these vintage threads before bidding farewell to football's showpiece event for good.
10. Ghana
Puma hasn't gotten a lot of love since unveiling its controversial designs in the months leading up to the 2022 World Cup. But Ghana's home shirt may be the company's best effort. Along with the attractive dashes of color on the sleeves and Ghana crest, the Black star in the middle is a nice touch.
9. France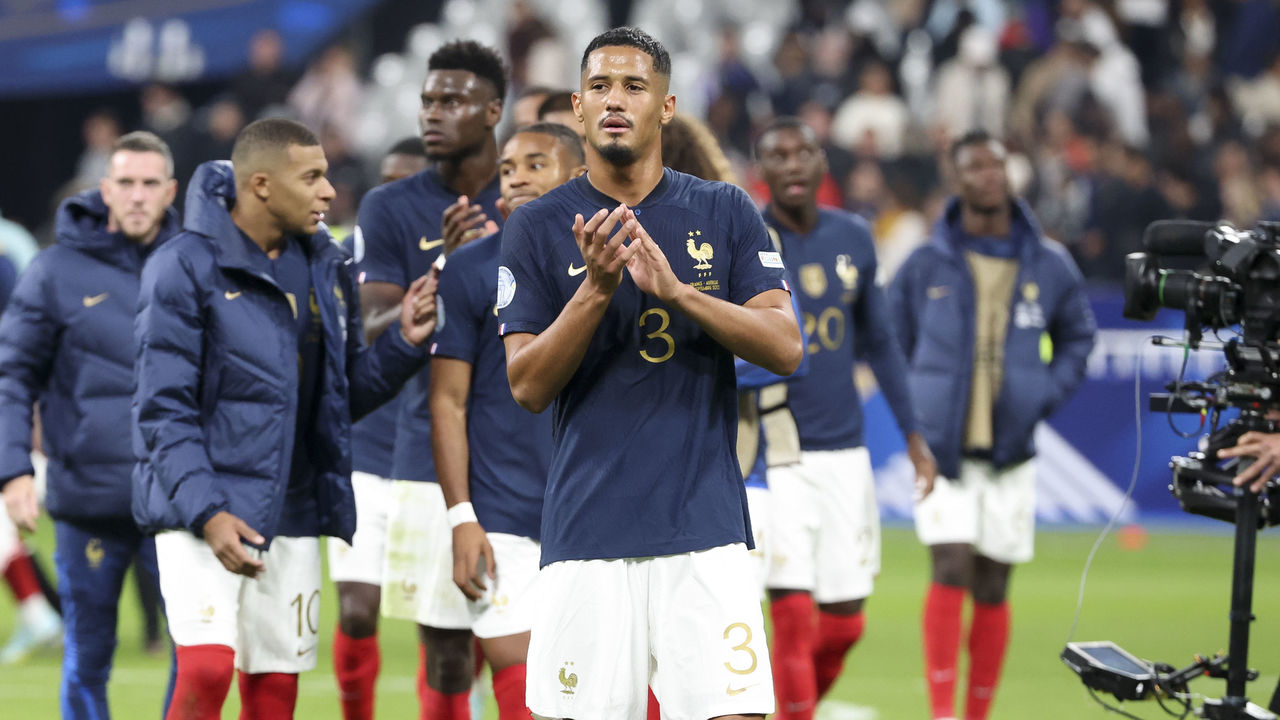 Along with being one of the best teams in Qatar, France will also be one of the best-dressed. The defending World Cup champion will once again be decked out in stylish navy blue tops with white shorts and red socks, while splashes of gold further add a touch of class.
8. Wales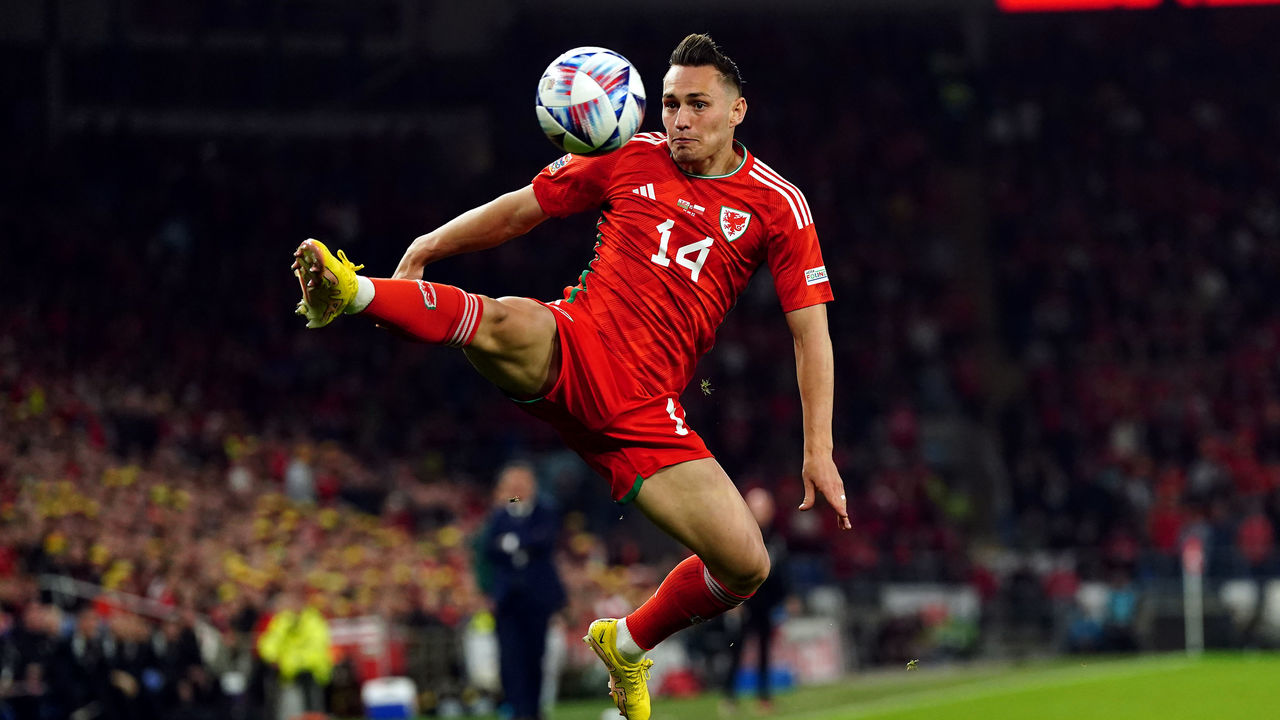 At first glance, Wales has a pretty standard red uniform. But a closer look reveals details that could make this one of the most appealing kits in Qatar. The simplicity of the design, along with the subtle zig-zag pattern, could see this become one of the hottest-selling shirts, especially if Wales can somehow get out of the group stage.
7. Argentina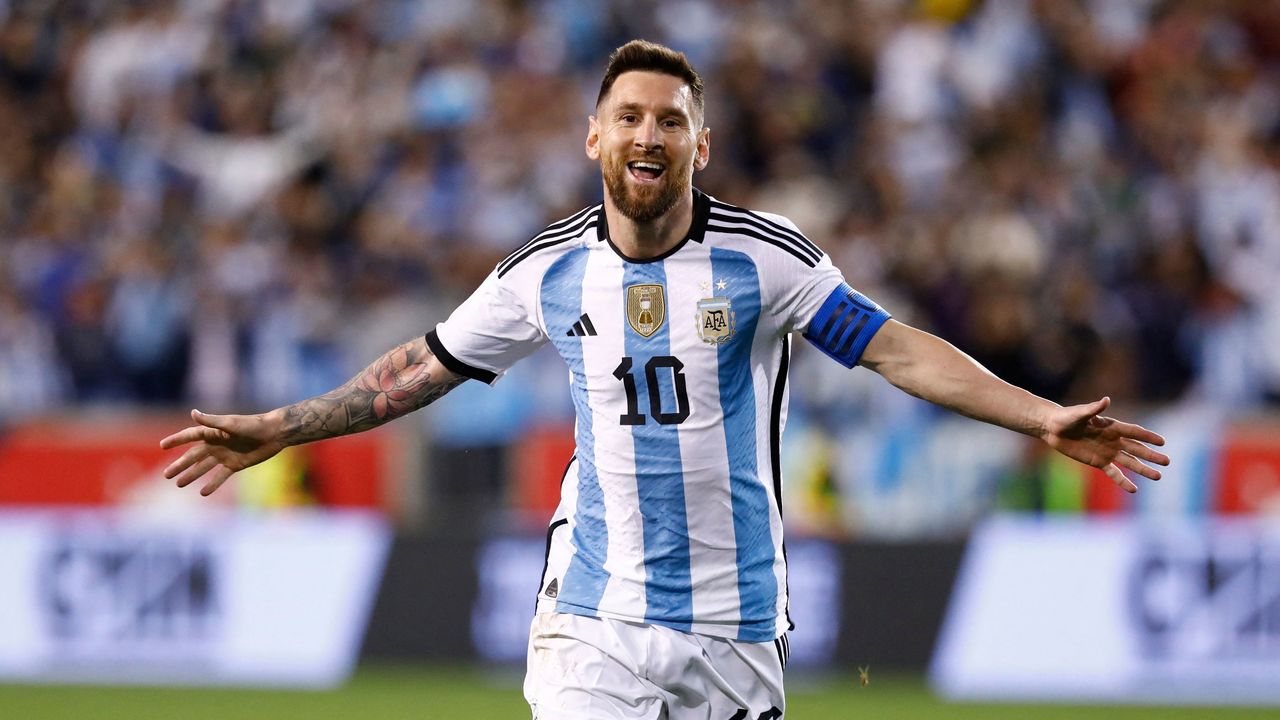 For a team expected to do big things at the 2022 World Cup, Argentina's kit certainly isn't in contention to take home the top prize at the footy fashion awards. The only saving grace is the design is so iconic that it's hard to hate. And the likes of Lionel Messi and Angel Di Maria will surely liven this classic look up a bit.
6. Denmark
In releasing Denmark's toned-down kits, sportswear company Hummel said: "We don't wish to be visible during a tournament that has cost thousands of people their lives. We support the Danish national team all the way, but that isn't the same as supporting Qatar as a host nation."
5. Croatia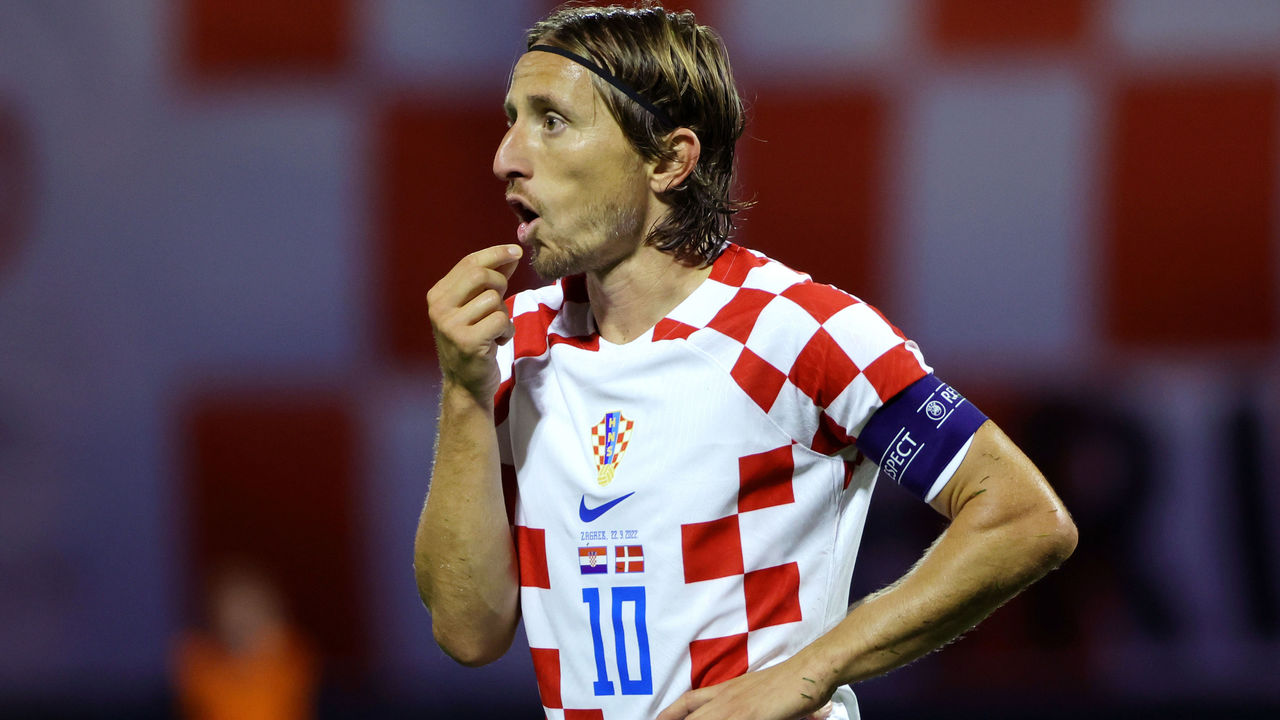 Nike came up with a new twist on a classic design for the Croatia home shirt, a cult favorite since its World Cup debut in 1998. But unlike past variations, the 2022 edition features an intermittent red and white checkered pattern that remains pleasing to the eye.
4. Brazil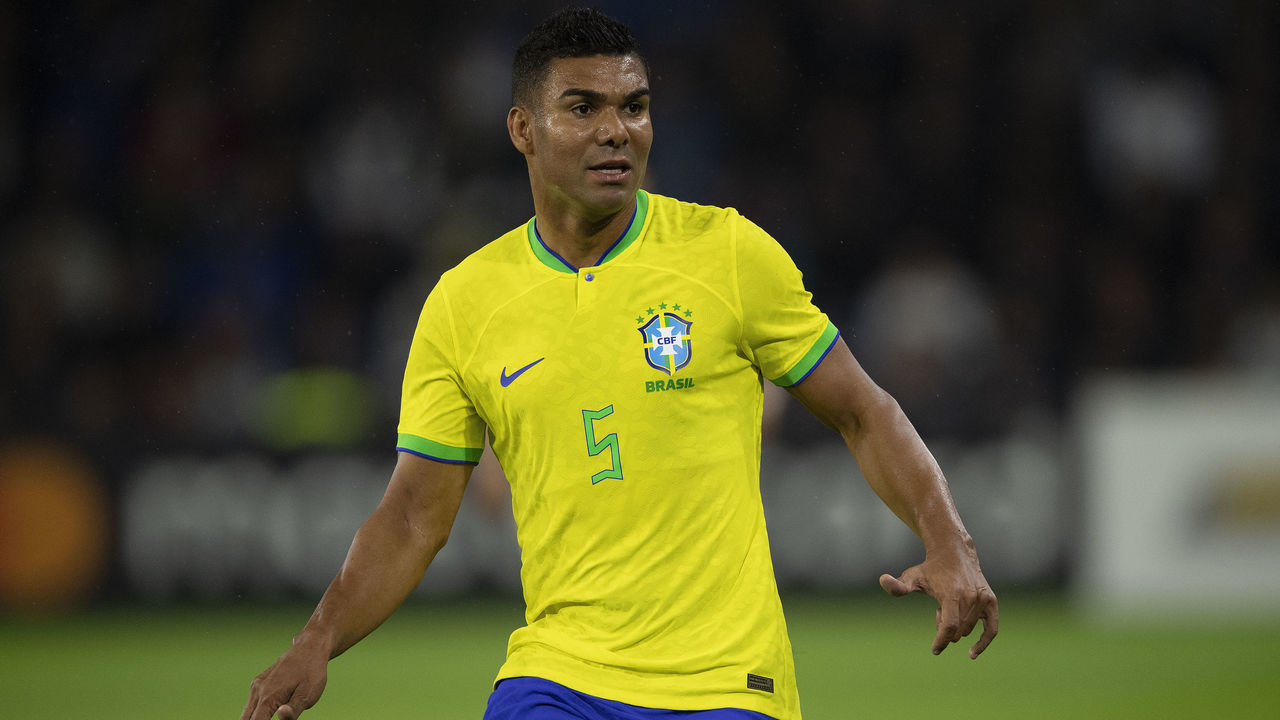 Perhaps the most iconic World Cup kit out there, Nike absolutely knocked it out of the park with a slick concept for Brazil's home garbs. In trying to stand out from past editions, Brazil has seemingly opted for brighter shades of yellow, green, and blue that definitely give the famous outfit even more pop.
3. South Korea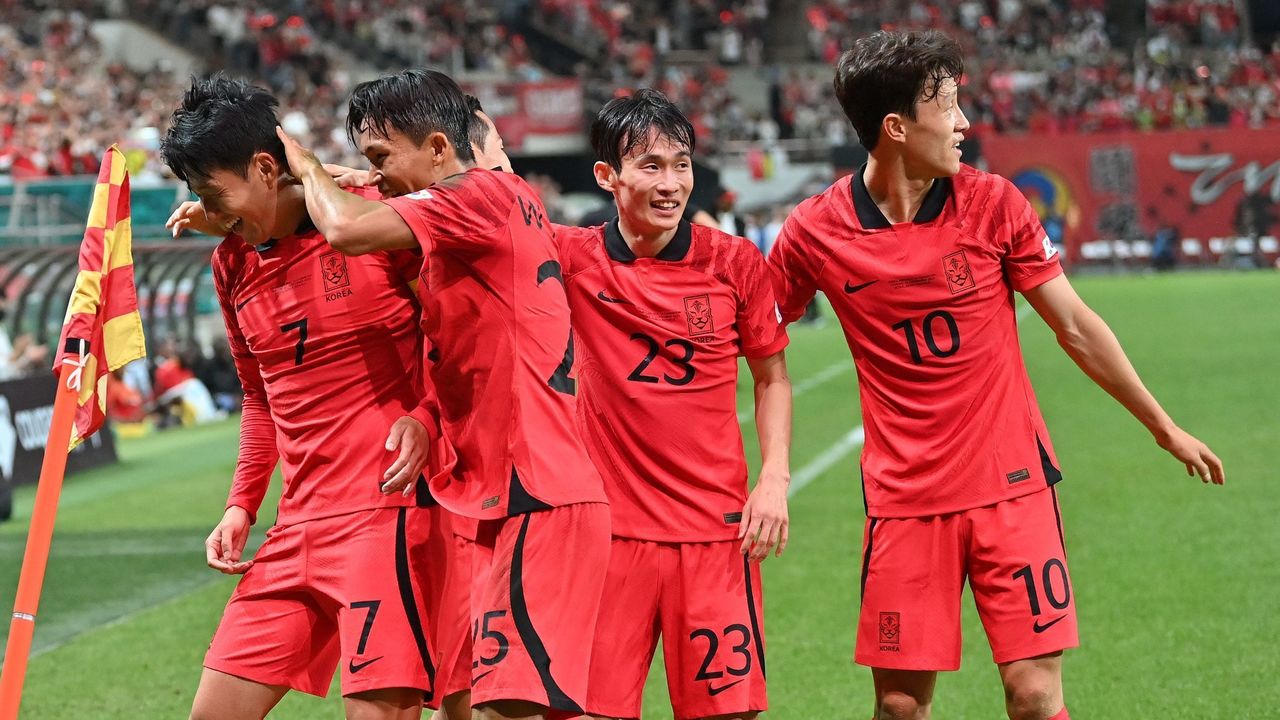 South Korea will be decked out in one of the most striking – and loudest -uniforms at the World Cup. It's simple yet extremely stylish, as Nike and South Korea also brought back the tiger-stripe shoulder pattern that was wildly popular two years ago.
2. Japan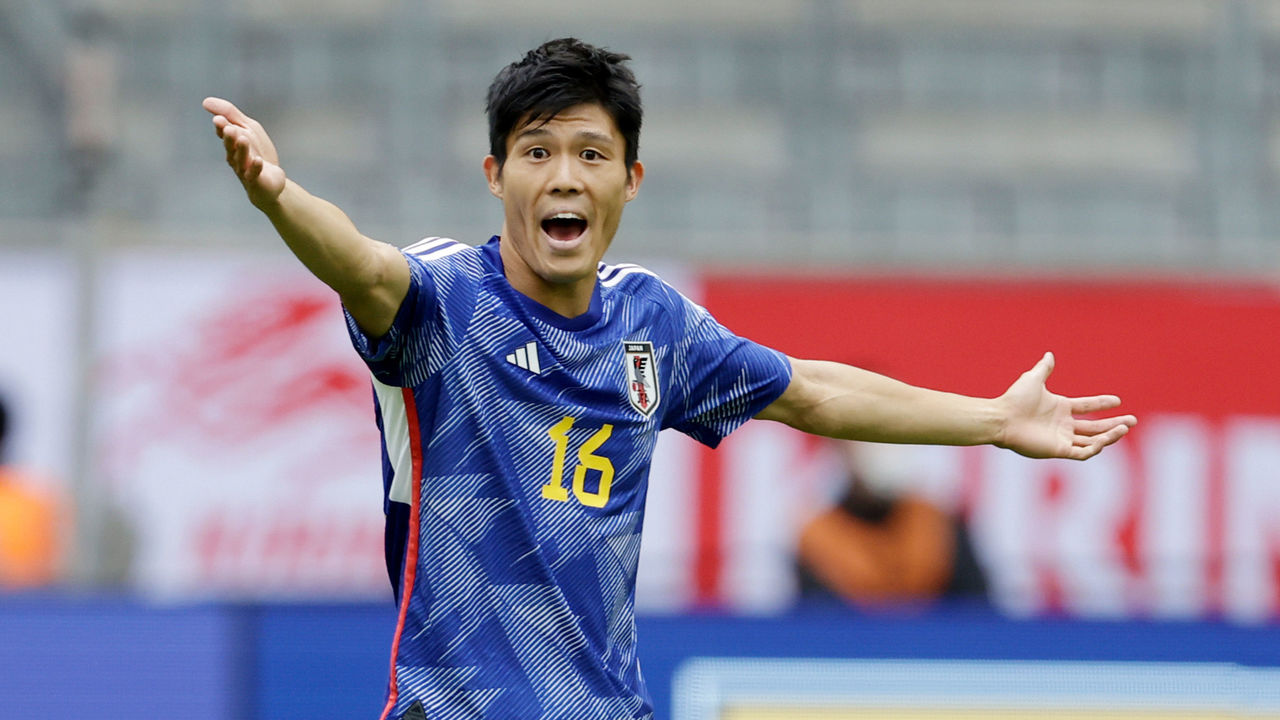 It doesn't get much better than the home strip of Japan. The Asian nation will be one of the sharpest-looking teams in Qatar thanks to a design inspired by the Japanese art of origami and the Sashiko stitching technique (commonly found in Japan's kimonos). The bright colors and stylish, erratic pattern make this a must-have for fans far and wide outside of Japan.
1. Mexico
It likely won't be the kit that features on the World Cup winners' podium by the tournament's end. However, Mexico can still celebrate small victories after topping theScore's home kit rankings with this stunning outfit that every kit collector will be desperate to add to their collection.