Every week, theScore picks the five most exciting matches to watch in Europe and the U.K. This weekend's slate features a battle of perennial title contenders in England and a meeting of Italy's two most entertaining sides.
Premier League
Manchester United vs. Everton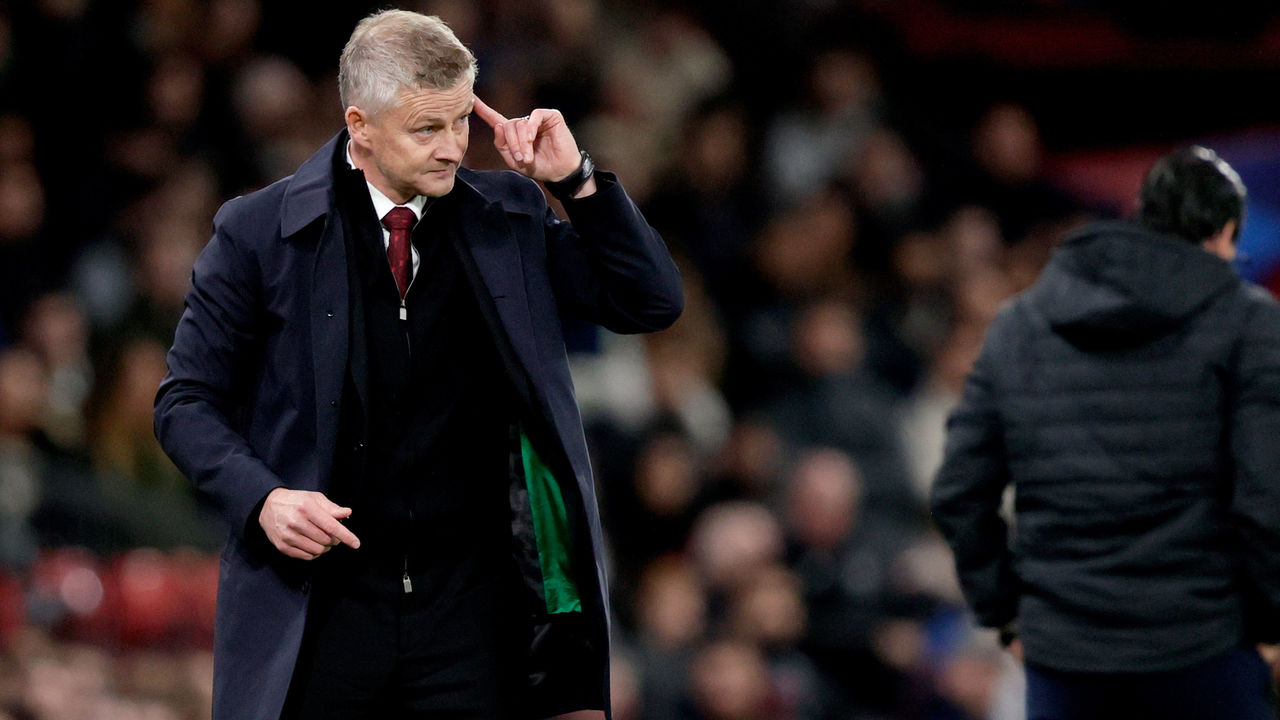 When: Saturday, Oct. 1 (7:30 a.m. ET)
Where to watch: NBCSN (U.S.), DAZN (Canada)
As long as Cristiano Ronaldo is healthy, there's a chance for Manchester United to win. He hasn't even needed a high volume of shots to score decisive goals. His 22.7% conversion rate since joining the Red Devils is easily above Ronaldo's career average. But that could also make it unsustainable. He's overperforming his expected goals average by 1.3 and therefore prone to a correction.
That's bad news for United as they struggle to click elsewhere. Mostly desperation has come from Ole Gunnar Solskjaer's side, and while that provides good drama, it doesn't seem like the making of a Premier League champion.
Last weekend's 1-0 loss to Aston Villa was troubling not because it came against an opponent United had dominated for many years, but because Solskjaer's team lost control of its fate even with 60% possession. Only four of United's 28 shots actually hit the target.
Luckily, Everton are a bit unsure of themselves too. They lost 3-0 to Villa a week prior, and their three victories thus far have come against teams in the bottom five of the table. Rafa Benitez has yet to find the right balance between defense and attack, a vulnerability United know all too well.
Prediction: A high-scoring draw that does neither side any favors.
Liverpool vs. Manchester City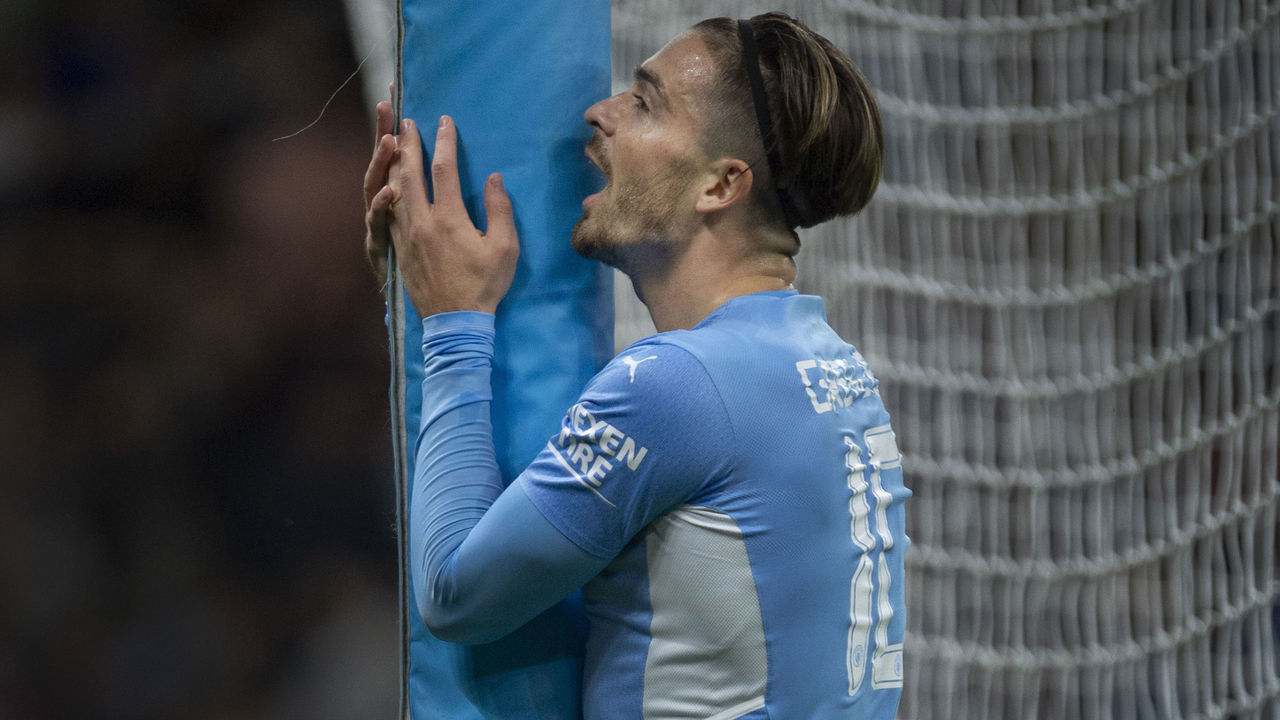 When: Sunday, Oct. 2 (11:30 a.m. ET)
Where to watch: NBCSN (U.S.), DAZN (Canada)
Liverpool and Manchester City are hoping to enter the international break on a high note after a week of ups and downs.
Liverpool canceled out last weekend's topsy-turvy 3-3 draw at Brentford with an emphatic 5-1 victory over Porto in the Champions League. But the opposite was true for City, whose 2-0 loss to Paris Saint-Germain wiped out all the goodwill from a 1-0 result at Chelsea.
Still, Jurgen Klopp's side is in first place in the Premier League, with City sitting just a point behind. Sunday's clash feels like a title-decider, even if it's too early to significantly impact the final standings.
Liverpool have quietly resurfaced as a legitimate contender on all fronts while overcoming a string of earlier 2021 losses to find their mojo again as an all-action unit. They're unbeaten since mid-April – a run of 18 matches across all competitions – and Klopp has shown a greater willingness to rotate, giving 25 players 90-plus minutes this season.
If anything, City are the ones facing scrutiny. The frustration in Paris reignited criticism of the club's transfer policy, and particularly its failure to sign Harry Kane, or any other viable center-forward. Raheem Sterling is still struggling at the domestic level, and even with his winning effort against Chelsea, Gabriel Jesus is fighting for Pep Guardiola's respect. A lot rests on the creative abilities of Bernardo Silva, Kevin De Bruyne, and Jack Grealish.
Prediction: Liverpool's counterattack decides this cagey encounter.
La Liga
Atletico Madrid vs. Barcelona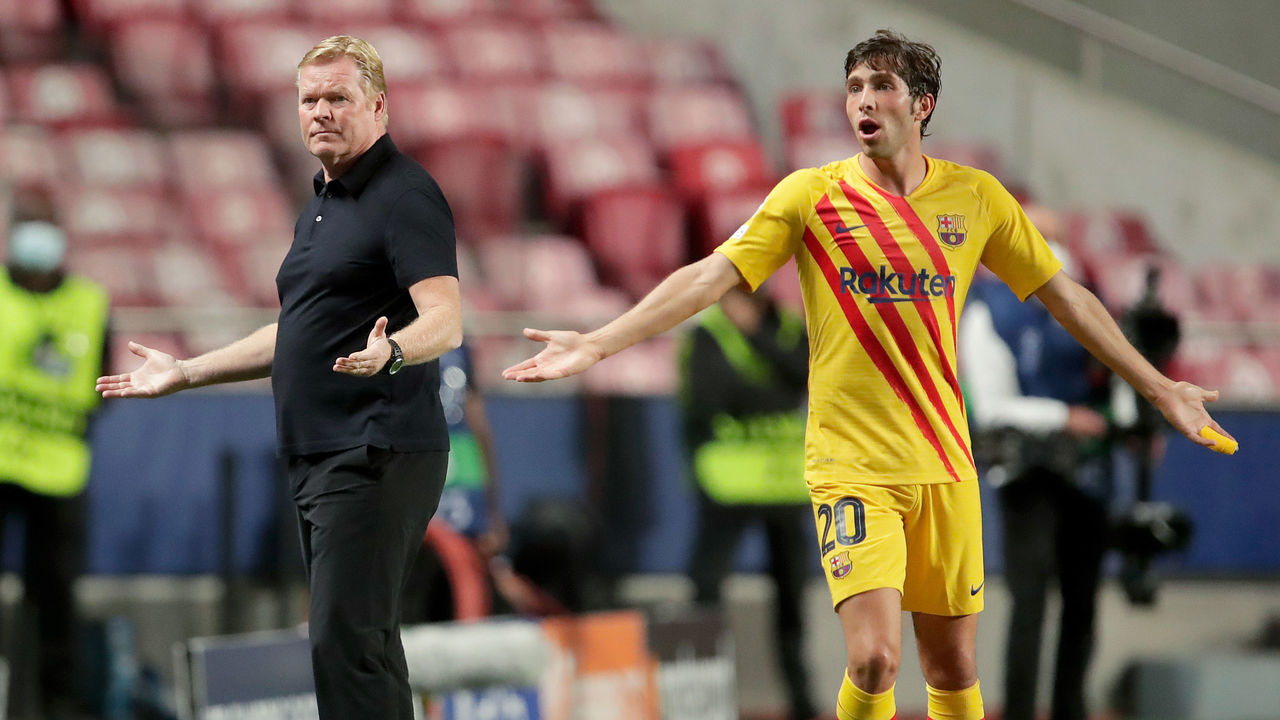 When: Saturday, Oct. 1 (3 p.m. ET)
Where to watch: ESPN+ (U.S.), TSN 5 (Canada)
Ronald Koeman might not get to coach his last match as Barcelona's manager. The Dutchman will serve the second half of his two-game suspension Saturday for reaming out the referee during last week's goalless draw against Cadiz. He's gone from dead man walking to dead man sitting in the bleachers.
A win over Atletico may not even be enough to save Koeman's job. The 58-year-old has publicly jousted with club president Joan Laporta, suggesting he hasn't received enough protection or backing from the higher-ups. All of that may be true, but the on-pitch results are still poor. The players seem demoralized, with Gerard Pique saying recently, "We are what they are." It feels like there's no way of reversing the rot.
Koeman himself has urged the fans to be more realistic about Barcelona's chances of winning anything. But it's not just about victories. Barcelona need an identity on the field, and Koeman has failed to create one with this rag-tag group.
Atletico aren't feeling much better about themselves. They're only two points ahead of the Blaugrana thanks to a humiliating 1-0 loss to bottom side Alavez, and Atletico has scored only seven goals in five league matches. Antoine Griezmann has yet to register a shot on target in La Liga, but his superb goal against AC Milan in the Champions League should provide a confidence boost.
Prediction: A boring goalless draw seals Koeman's fate.
Serie A
Atalanta vs. AC Milan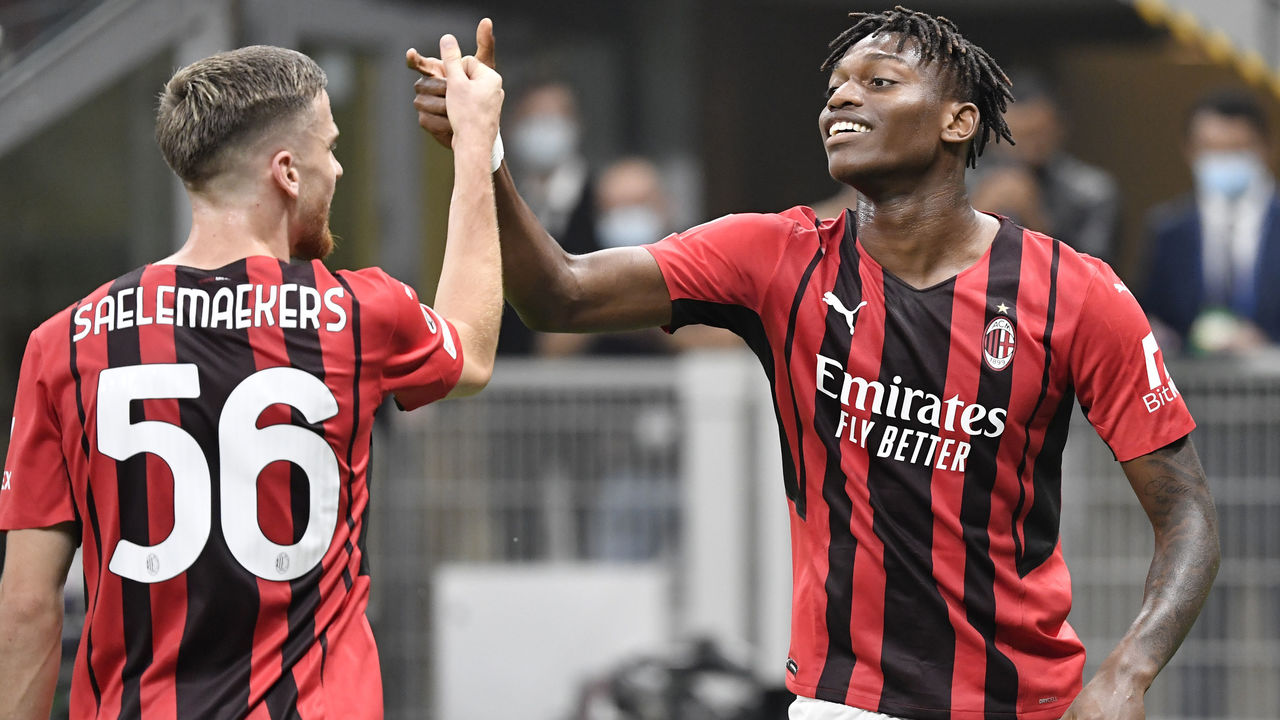 When: Sunday, Oct. 2 (2:45 p.m. ET)
Where to watch: Paramount+ (U.S.), TLN (Canada)
Milan's high-octane approach makes them one of Europe's most fascinating teams, and on Sunday they'll put their credentials on the line against an Atalanta side hoping to recapture the same attacking spirit that made them appointment viewing in recent seasons.
Milan may have lost to Atletico in midweek action, but that was hardly their fault. Dubious refereeing robbed the Rossoneri of its first win in a Champions League match since November 2013. Their performance still stood out, though, with center-back Fikayo Tomori and midfielders Sandro Tonali and Ismael Bennacer showing incredible poise and energy while down a man.
After struggling throughout the 2020-21 campaign, Rafael Leao is also emerging as a protagonist while helping out defensively and scoring goals in big moments. Unlike his first two years in Milan, the 22-year-old has discovered a newfound appetite for tracking back, and he's far more purposeful when in possession.
Atalanta used to put opponents in similar trouble. Unfortunately, manager Gian Piero Gasperini has so far been unable to get his players to produce the same intensity that propelled the provincial side to three consecutive top-four finishes. Losing dynamic full-back Robin Gosens to a long-term injury certainly doesn't help.
Prediction: Leao scores the winner in a back-and-forth affair.
Ligue 1
Lille vs. Marseille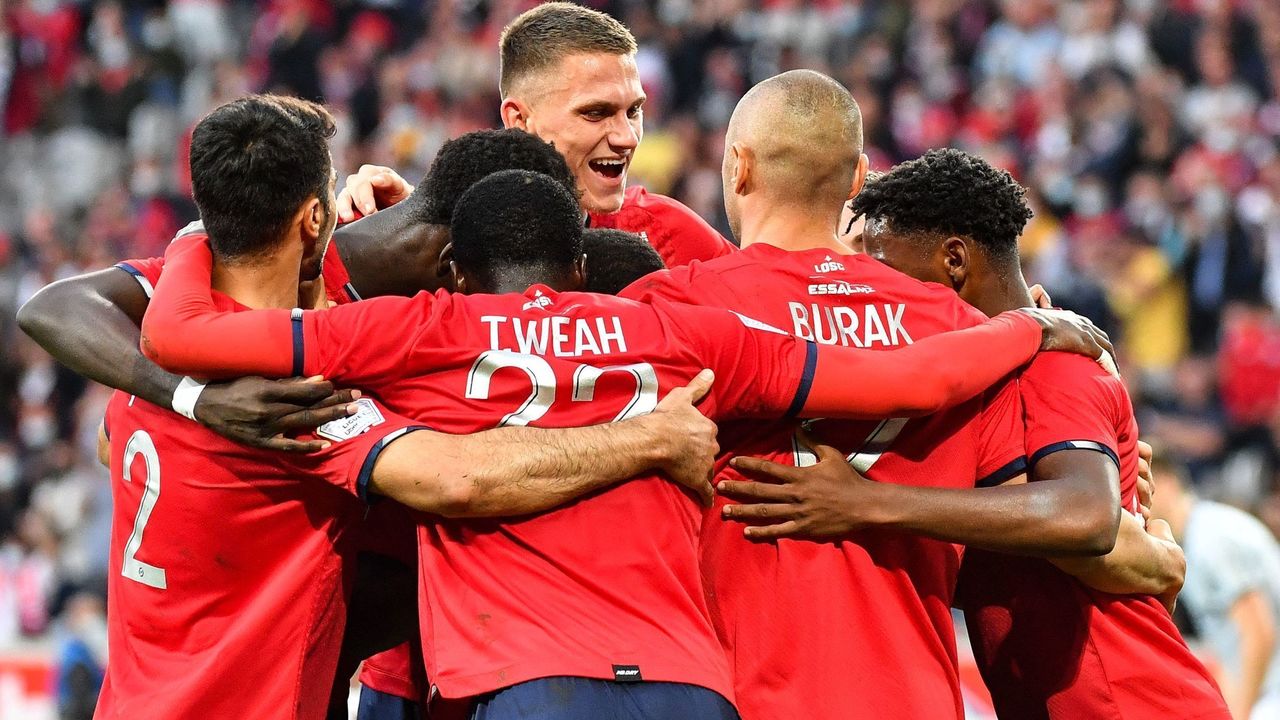 When: Sunday, Oct. 2 (11 a.m. ET)
Where to watch: beIN SPORTS (U.S.), fuboTV (Canada)
Arkadiusz Milik's return from injury comes at the right time. Marseille fired blanks in two of their last three games, getting little to show for their superior possession.
Contrasting the club's recent performances with Milik's from last season, the Polish striker scored nine goals in 15 appearances while converting 21% of shots taken. That should offer supporters hope of a quick turnaround.
Especially against Lille, who have yet to keep a clean sheet in Ligue 1 in 2021-22, despite entering the campaign as defending champions. At 37 years old, Jose Fonte is showing his age, putting more pressure on Sven Botman to shore up Lille's creaky defense.
Lille, however, can still bank on center-forwards Jonathan David and Burak Yilmaz to produce offense. The two start up top in Jocelyn Gourvennec's 4-4-2 formation and have notched eight goals between them in all competitions.
Prediction: Milik and David score in a 1-1 draw.