Transfer deadline day is in full swing. We're providing live, quick-hit analysis of the biggest deals – and rumors – until tonight's 6 p.m. ET deadline.
Dembele not going to Old Trafford?
Ole Gunnar Solskjaer's search for another winger isn't going so well …
Manchester United scrambling late
Manchester United already figured to be active on the final day of the transfer window before they were humiliated by Tottenham Hotspur on Sunday; the surreal 6-1 defeat only exacerbated the glaring issues for the Red Devils, who simply can't afford to come away empty-handed now.
Deals for Edinson Cavani and Alex Telles, both on the verge of completion, should help immediately, with the former taking some pressure off Marcus Rashford and the latter slotting into the starting left-back role. In a move designed for the future, 18-year-old Atalanta winger Amad Traore is reportedly set to make the switch to Old Trafford for €30 million at some point today. Will those three deals be enough to placate the fans? We'll see.
Arsenal make final push for Partey
Having missed out on Lyon star Houssem Aouar, Arsenal – still desperate to bolster their midfield – have once again turned their attention to Thomas Partey. The Atletico Madrid midfielder has long been viewed as the alternative to the young Frenchman, despite the two being completely different players. The Spanish club has maintained all summer that the Ghanaian won't leave unless his €50-million release clause is satisfied.
Though Arsenal certainly need help in the center of the pitch to properly execute Mikel Arteta's tactical plan, a 27-year-old defensive midfielder who isn't exactly known for his passing range or creative spark seems like an odd bit of business – if the Gunners are even able to finalize the deal, of course.
Juventus on verge of Chiesa deal
Juventus' youth movement looks set to continue with the anticipated signing of Federico Chiesa, who's undergoing medicals ahead of his switch from Fiorentina. Douglas Costa is apparently on his way to Bayern Munich in a corresponding loan move that will make way for the Italian winger.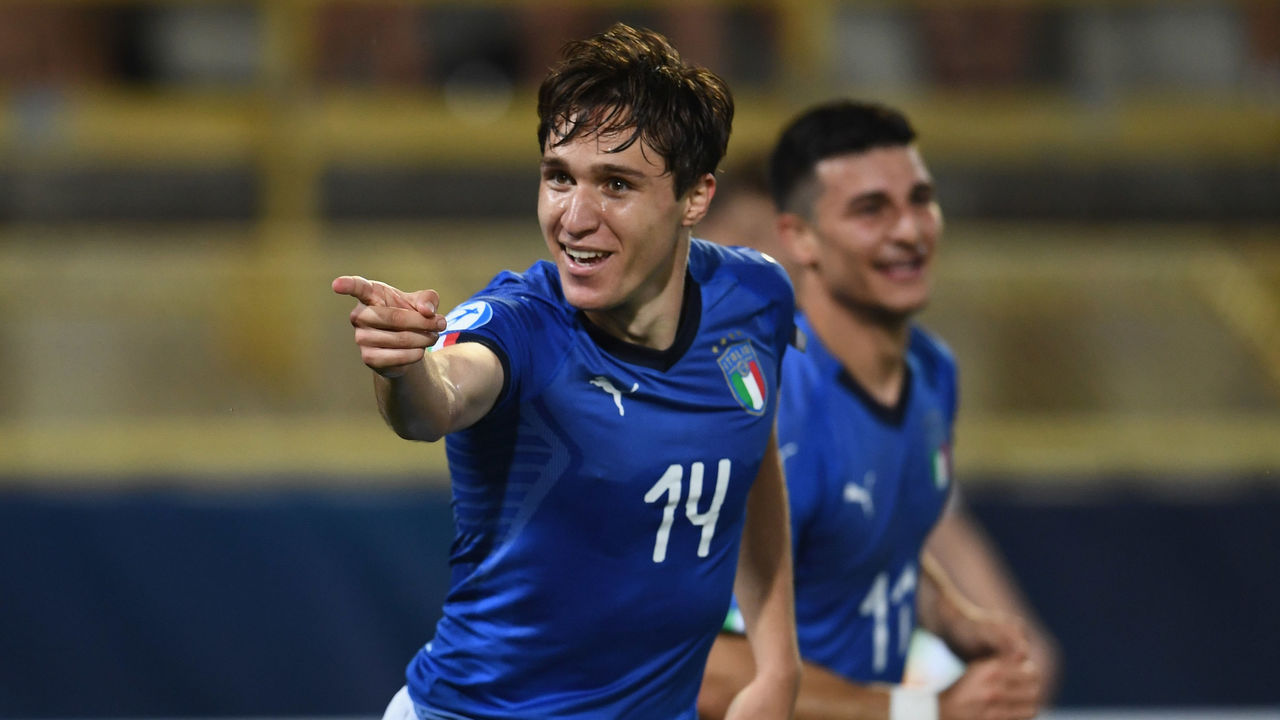 Exactly where the 22-year-old will play under Andrea Pirlo is something of a mystery. Naturally a winger, Chiesa has seen time as a wing-back at Fiorentina; perhaps Pirlo, who's favored using wing-backs and a three-man defense early in his tenure, will stick with that trend? On the surface, it seems like a waste of Chiesa's most exciting attributes, but perhaps Pirlo has a grand plan in mind for one of Italy's most intriguing talents.