For months, Atletico Madrid teetered on the edge of capitulation, their 10-point lead atop La Liga evaporating as Barcelona and Real Madrid hit their stride in the final months of the season.
But Atletico outlasted them all, overcoming one last scare in Saturday's season finale at Real Valladolid to secure their first league title since 2014.
Madrid came into the weekend two points behind Atletico, in need of a win over Villarreal and an upset at Valladolid.
Though Los Blancos mustered a late 2-1 victory, it wasn't enough. Atletico clawed back from an early 1-0 deficit to win 2-1 and finish with an insurmountable 86 points. Angel Correa toe-poked the equalizer in the 57th minute, and Luis Suarez struck the winner 10 minutes later to complete the last of Atletico's great escapes.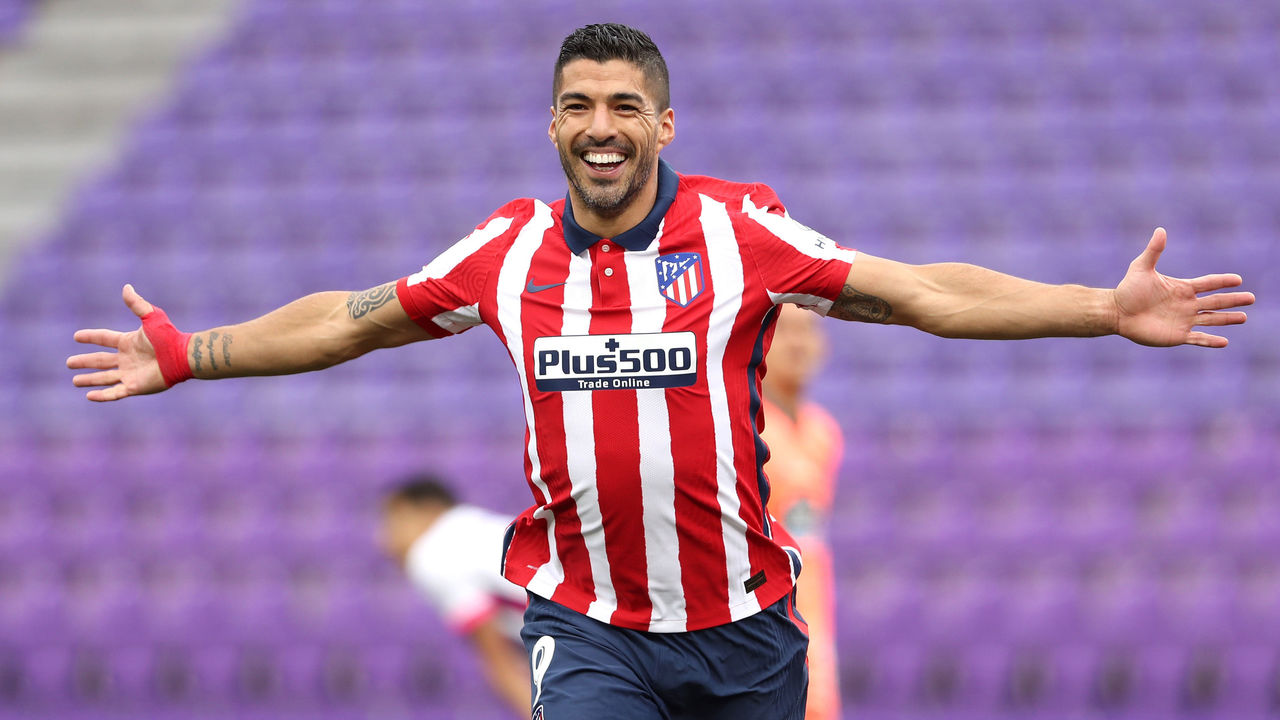 Adding insult to injury, the result condemned city rivals Madrid to their first trophyless season since 2009-10. Valladolid were also relegated.
Atletico seemed the most likely winners back in February, having built a sizeable lead in the standings after winning 17 of their first 22 matches. That stranglehold then weakened as Barcelona and Madrid launched favorable runs of their own. Barca went 19 games unbeaten, while Madrid only lost one of their last 28 league outings.
Ronald Koeman's side eventually faltered down the stretch, but Zinedine Zidane's men pushed until the very last kick of the ball, with Karim Benzema and Luka Modric finding the net in the 87th and 92nd minutes to overturn Saturday's fixture against Villarreal.
But Suarez, unceremoniously dumped by Barcelona last summer, ended up scoring the most important goal of the season. Jumping on a misplaced back pass, the 34-year-old slipped a shot past the goalkeeper before wheeling away in celebration.
"Barca didn't value me and Atletico opened their doors for me," Suarez told Spanish TV afterward, according to The Athletic's Dermot Corrigan. "I will always be grateful to this club for trusting in me."
Suarez finished the campaign with 21 goals – as many as he scored when he helped Barcelona win the title in 2018-19.