On Saturday, the Champions League final should've been staged in Turkey.
To mark the non-occasion, theScore creates a lineup which features some of the most decorated and gifted footballers in history, except with one condition: they played in the Champions League but never won it.
The lineup
Champions League success can elude the very best.
These players count 48 national league titles, nine World Cup winners' medals, and 1,204 international caps between them. At their peak, they would saunter into any side competing for Europe's most prestigious competition in 2019-20.
GK: Gianluigi Buffon
Buffon has collected more league titles and international caps than anybody else in this XI. Now that he's aged 42 and working as Wojciech Szczesny's understudy at Juventus, the Italian legend may have to give up on his Champions League dream soon. Juventus were midway through their round of 16 tilt with Lyon before the competition was paused due to COVID-19.
RB: Lilian Thuram
The most-capped player in the history of the France men's national team came close to Champions League glory when Juventus lost on penalties to AC Milan in the dull Manchester final of 2003. Thuram was an intelligent and strong right-back who played for leading clubs in France, Italy, and Spain. Today, his son Marcus is a regular in Borussia Monchengladbach's attack.
CB: Fabio Cannavaro
Cannavaro reached the semifinals of the Champions League with Inter Milan in 2003, and that was his best finish despite continuing his association with the competition beyond his 36th birthday. The World Cup winner became just the third defender in history to win the Ballon d'Or after captaining Italy's World Cup-winning squad in 2006.
CB: Laurent Blanc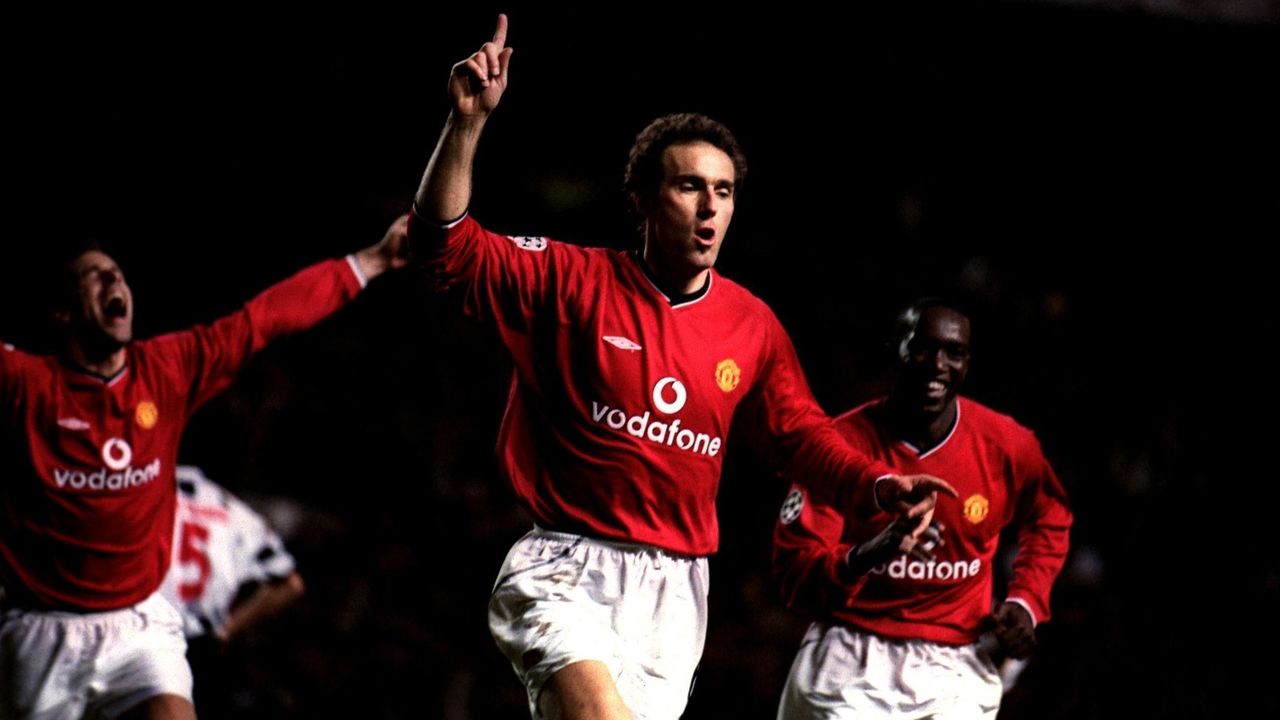 Blanc replaced Jaap Stam at Manchester United in 2001 and soon came within sniffing distance of his first Champions League title. He scored twice in the second group stage and was a mainstay in the backline when United met Bayer Leverkusen in the 2001-02 semifinals. He couldn't keep Oliver Neuville quiet, though, as the striker scored in each leg to send Leverkusen through.
LB: Gianluca Zambrotta
Zambrotta's versatility was a huge asset; Marcello Lippi used him in a variety of roles during Italy's 2006 World Cup triumph. He was particularly impressive in the quarterfinals with Ukraine after he netted a long-range shot (from right-back), made a goal-line clearance, and logged an assist (from the left wing). He was a beaten Champions League finalist with Juventus in 2003.
DM: Patrick Vieira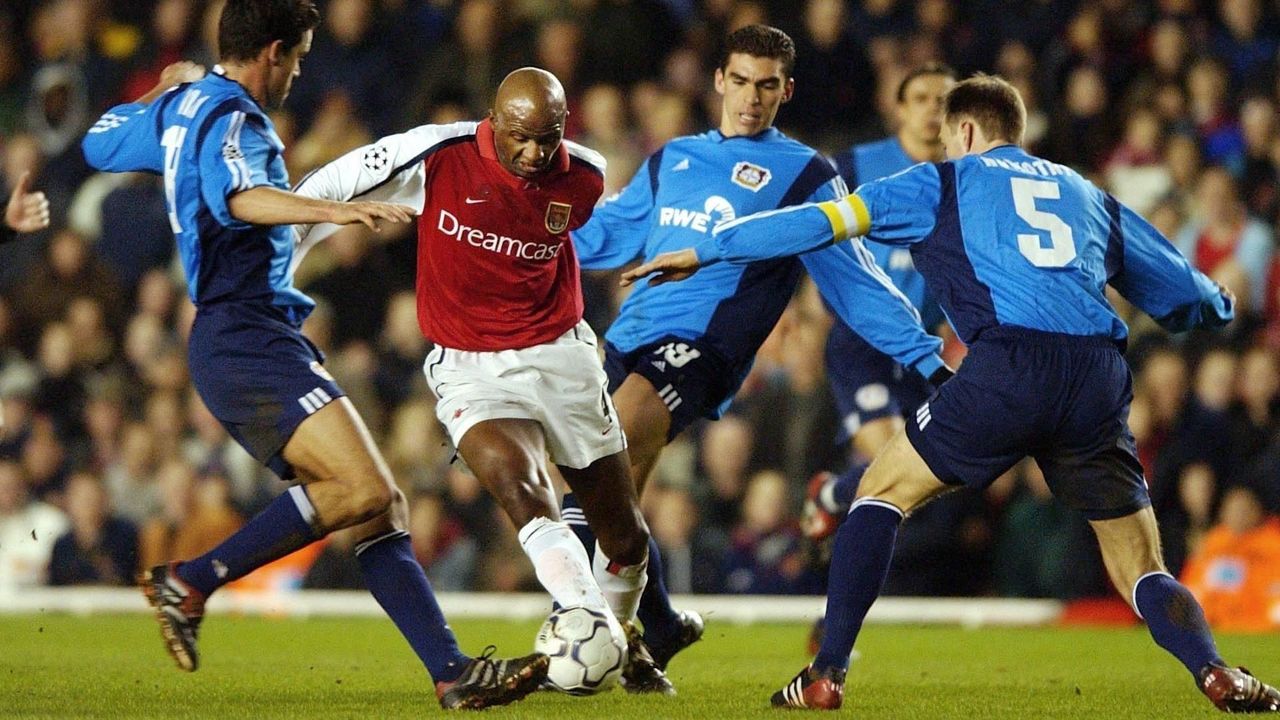 Vieira was the brawn and heartbeat of Arsenal's midfield, but he could also be a nimble-footed mover capable of releasing the likes of Robert Pires and Thierry Henry with snappy passes. In short, he was everything. Arsenal did reach the 2006 Champions League final but, sadly, Vieira had moved to Juventus nine months earlier.
MF: Lothar Matthaus
Matthaus was minutes from gleaning the 1998-99 Champions League crown with Bayern Munich when he was 38, but Teddy Sheringham and Ole Gunnar Solskjaer scored for Manchester United in injury time. "I never had a worse feeling in football than that night in 1999," Matthaus wrote years later. The icon was substituted before United grabbed their late goals to make it 2-1.
MF: Pavel Nedved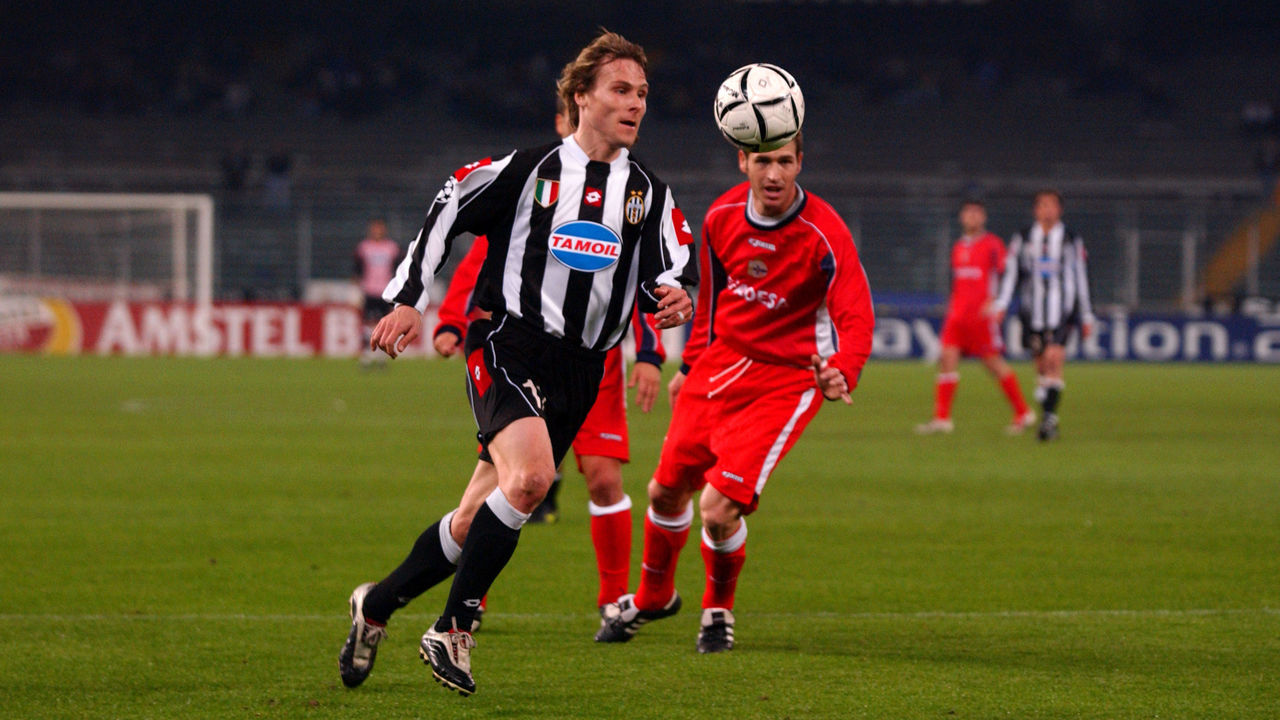 Nedved was mesmeric during the 2002-03 Champions League campaign, finishing level with Alessandro Del Piero as Juventus' top scorer on five goals and posing a constant threat with his tenacity and two incredible feet. The Czech star couldn't play in the final due to yellow-card accumulation and his absence was felt as Juventus lost a woeful contest to AC Milan.
AM: Roberto Baggio
When he was a teenager plying his trade in the third tier, Baggio suffered a knee injury that would've ended most careers in the mid-1980s. However, his artistry and vision still propelled him to the top of the game. He played for Juventus, AC Milan, and Inter Milan, but is loved by the fans of each rival club. That helps explain what a special talent the 1993 Ballon d'Or winner was.
FW: George Weah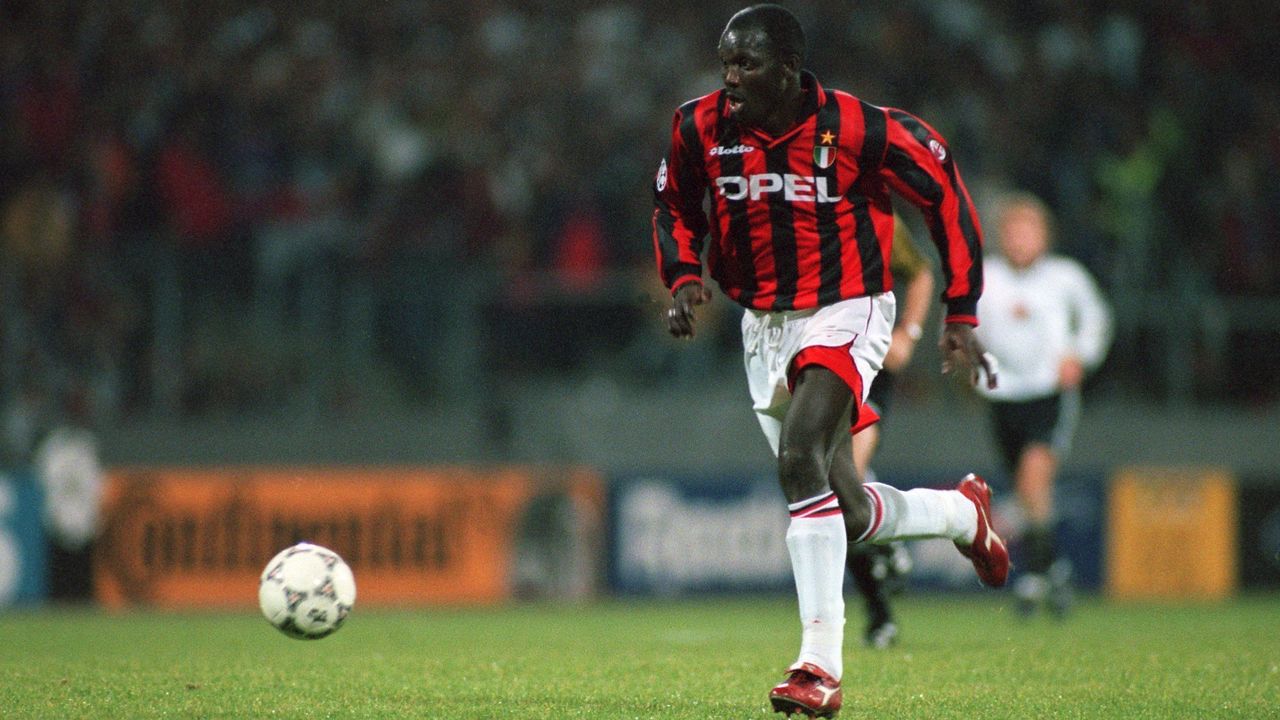 A growing section of the Liberian population isn't convinced Weah can alleviate the nation's economic woes in his role as president. Thankfully, there were fewer doubts about Weah as a footballer: He was sublime. He was an instinctive finisher but paired that with a knack of jinking and surging past opponents. He won the Ballon d'Or when he was on AC Milan's books in 1995.
FW: Ronaldo
Ronaldo was an expert at rounding goalkeepers, combined power and trickery to devastating effect, and had a cockiness that made him an enthralling watch. But, despite his otherworldly gifts, he has fewer domestic titles than anybody else in this team. He was cup-tied when AC Milan conquered Europe in 2007 because he featured for Real Madrid earlier in the tournament.
The bench
In front of legendary English goalkeeper David Seaman is his former Arsenal teammate Sol Campbell and yet another Juventus stalwart in Giorgio Chiellini. Michael Ballack is the only midfielder on the bench because room had to be made for Gabriel Batistuta, Ruud van Nistelrooy, and Zlatan Ibrahimovic.
Copyright © 2020 Score Media Ventures Inc. All rights reserved. Certain content reproduced under license.