At long last, the Champions League returned this week, finally entering the knockout stage. Below, we dissect the biggest talking points from this week's round-of-16 action.
Football's next great rivalry is shaping up
Watching Kylian Mbappe tear it up on the world's biggest stage is nothing new. He's done it before, and he'll do it again. But a hat-trick against Barcelona? At the Camp Nou? In the Champions League knockout stage? Few can say they've accomplished that.
But Mbappe wasn't the only one who dropped jaws. A day later, Erling Haaland responded with a sterling performance of his own, scoring two goals and setting up another in Borussia Dortmund's 3-2 win over Sevilla. He's now struck 18 times in 13 Champions League appearances. Only Robert Lewandowski has netted more since the start of last season.
On display was the kind of tit for tat Lionel Messi and Cristiano Ronaldo showcased at the height of their rivalry. Any time Messi scored in Europe, Ronaldo returned the favor, and vice versa. The two pushed each other to ridiculous heights.
Mbappe and Haaland are doing the same.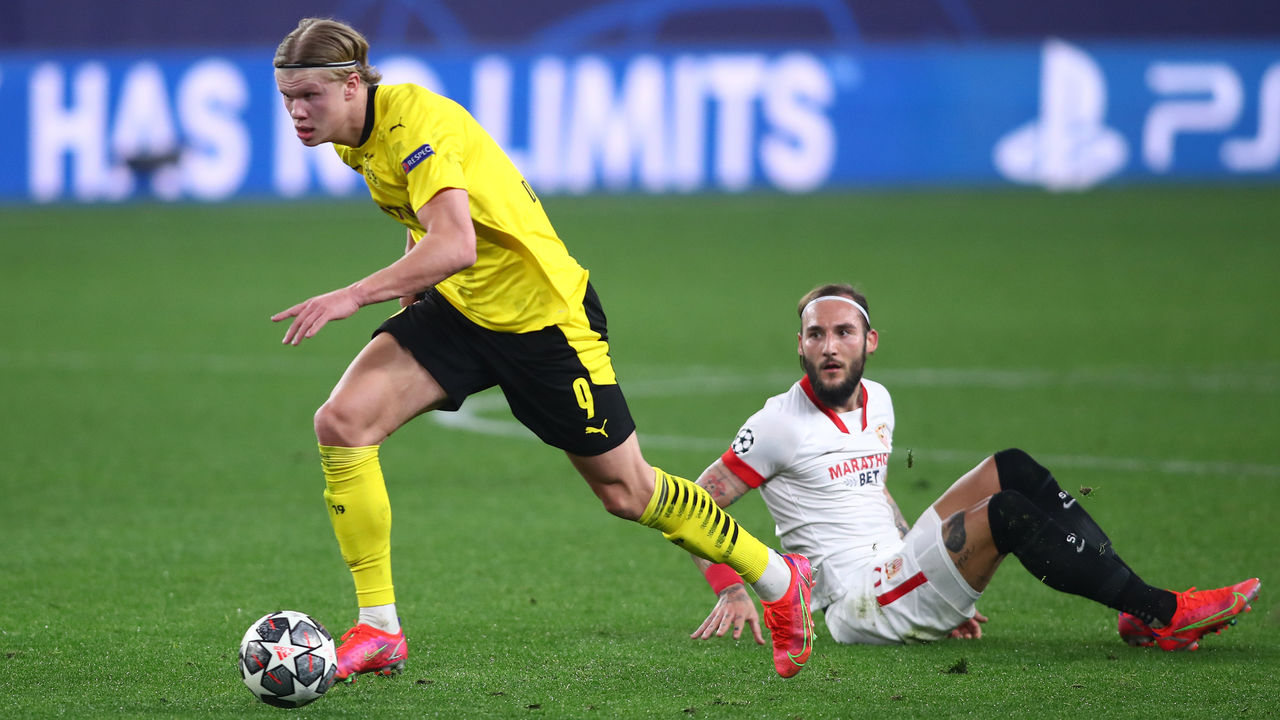 "When I saw Mbappe scored a hat-trick yesterday, I got free motivation. So, thanks to him," Haaland told reporters after Dortmund's victory, according to ESPN.
Both have the technical and athletic characteristics the modern game demands. Mbappe's hat-trick came to be because of the way he tormented Barcelona's sluggish defenders and manipulated tight spaces. He combined his pace, intelligence, strength, and tactical nous to single-handedly decimate the backline. He was too fast to catch, too smart to defend, and too confident on the ball.
Haaland plays the same direct football, as if it's all downhill. The sight of the Norwegian in full flight, hurtling toward the goal, is enough to strike fear in anyone. Factor in his incredible finishing ability and it's clear why Haaland's such a complete center-forward. Expect many more years of this one-upmanship.
Barcelona fall apart in the biggest games
Barcelona were feeling good about themselves before Tuesday's mauling at the hands of Paris Saint-Germain. They'd won seven of their last eight fixtures, and manager Ronald Koeman had finally given the club's promising youngsters a run on the first team.
But all of that goodwill evaporated with the 4-1 loss to PSG. Koeman said Barcelona's opponents were on a different level, and they were. Messi couldn't prevent the heavy defeat. If anything, the unraveling further validated his desire to leave.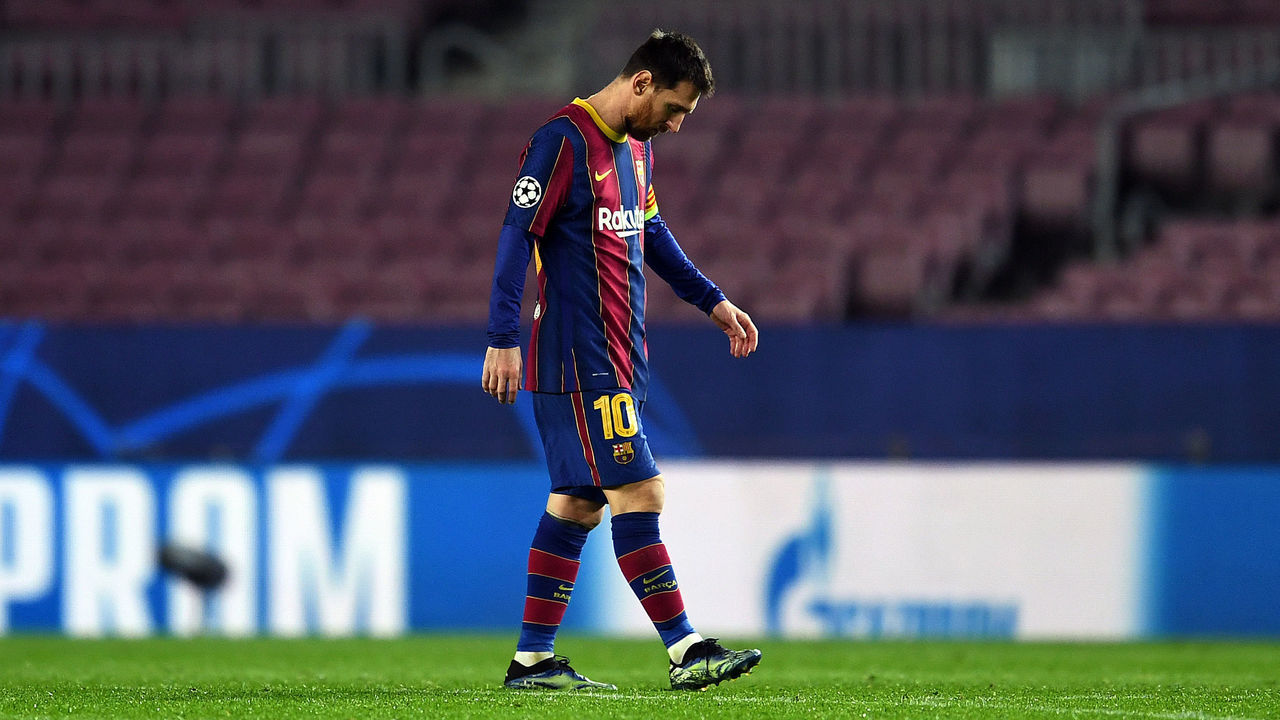 The last few weeks were clearly a mirage. A closer look at Barcelona's record shows how much they've struggled against the best teams. The 8-2 demolition in last season's Champions League was just one of several lopsided results over the past few months. This campaign alone, Barcelona have suffered losses to Atletico Madrid and Real Madrid in La Liga, Athletic Bilbao in the Spanish Super Cup final, and at home to Juventus and PSG in the Champions League by convincing margins.
Koeman can only do so much. He's tried to restore Barcelona's pass-first philosophy, and he's promoted academy graduates like Pedri. The Dutchman has also coaxed match-winning performances out of Frenkie De Jong. But it's not enough. This club has too many deficiencies to compete at a high level, particularly in defense.
Pochettino has already improved PSG
Mauricio Pochettino is only a month into the job, and he's already managed to get the most out of PSG's players.
He hasn't revolutionized the team. Instead, Pochettino has elected to build on Thomas Tuchel's work, emphasizing high pressing and a strong work ethic. PSG continue to win possession in dangerous situations and hunt down ball carriers in transition.
One thing Pochettino has identified that his predecessor apparently neglected is Leandro Paredes' importance. Tuchel didn't seem to trust the Argentinian midfielder, but under Pochettino, the 26-year-old has passed quickly, won second balls, and launched counterattacks.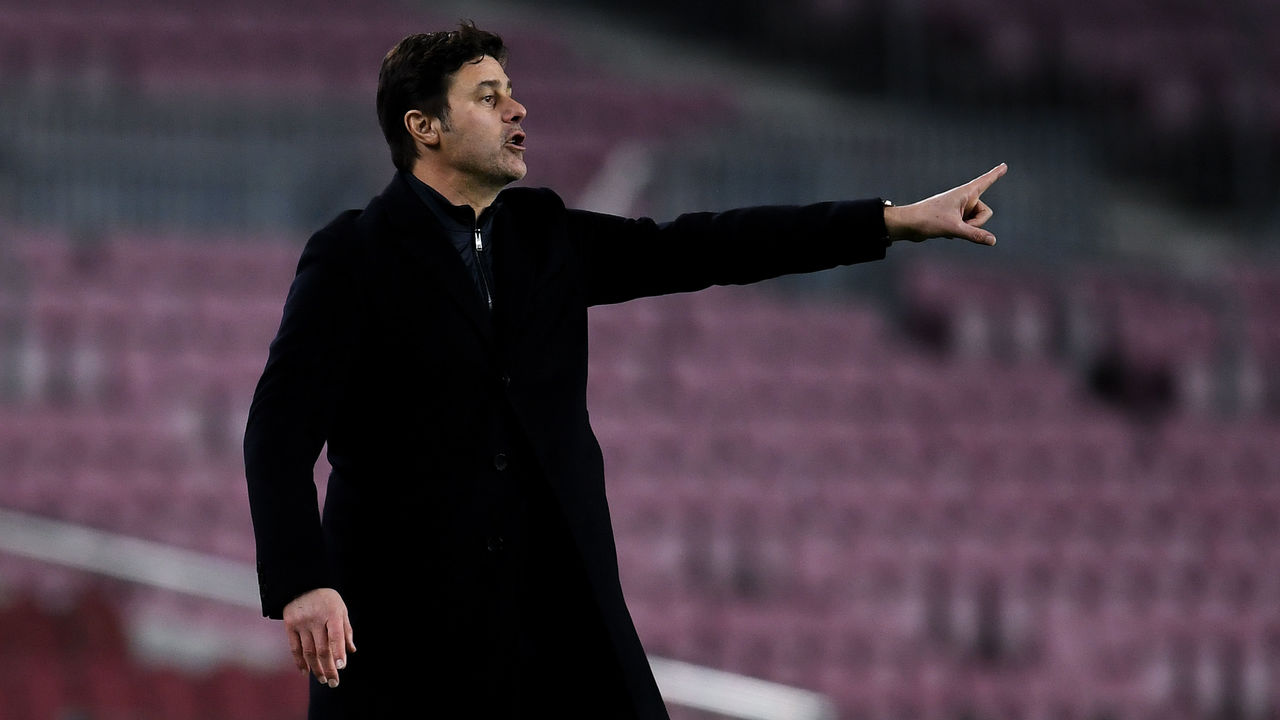 Paredes did the dirty work against Barcelona, allowing creative teammate Marco Verratti to work his magic farther up the field. Verratti posed a significant threat in the final third and set up PSG's first goal with a wonderful flick in close quarters.
Moise Kean's game has also grown under Pochettino. He'd already established himself as a consistent source of goals in the first months of his loan spell, but the 20-year-old has contributed just as much in his own end since the managerial change. Pochettino could yet mold Kean into the same type of all-action striker as Harry Kane.
Few positives for Spaniards in Champions League
The eight Spanish entrants over the previous two Champions League campaigns had just one semifinal appearance between them – which culminated in Barcelona's infamous second-leg collapse in Liverpool – and this season isn't faring much better for teams from the Iberian nation.
A day after PSG comfortably beat Barcelona, Sevilla experienced similar frustrations in Wednesday's 3-2 home defeat to Borussia Dortmund. They had more possession than the visitors but were outbattled; Sevilla's midfield cowered from the BVB trio of Jude Bellingham, Emre Can, and Mahmoud Dahoud in the first half.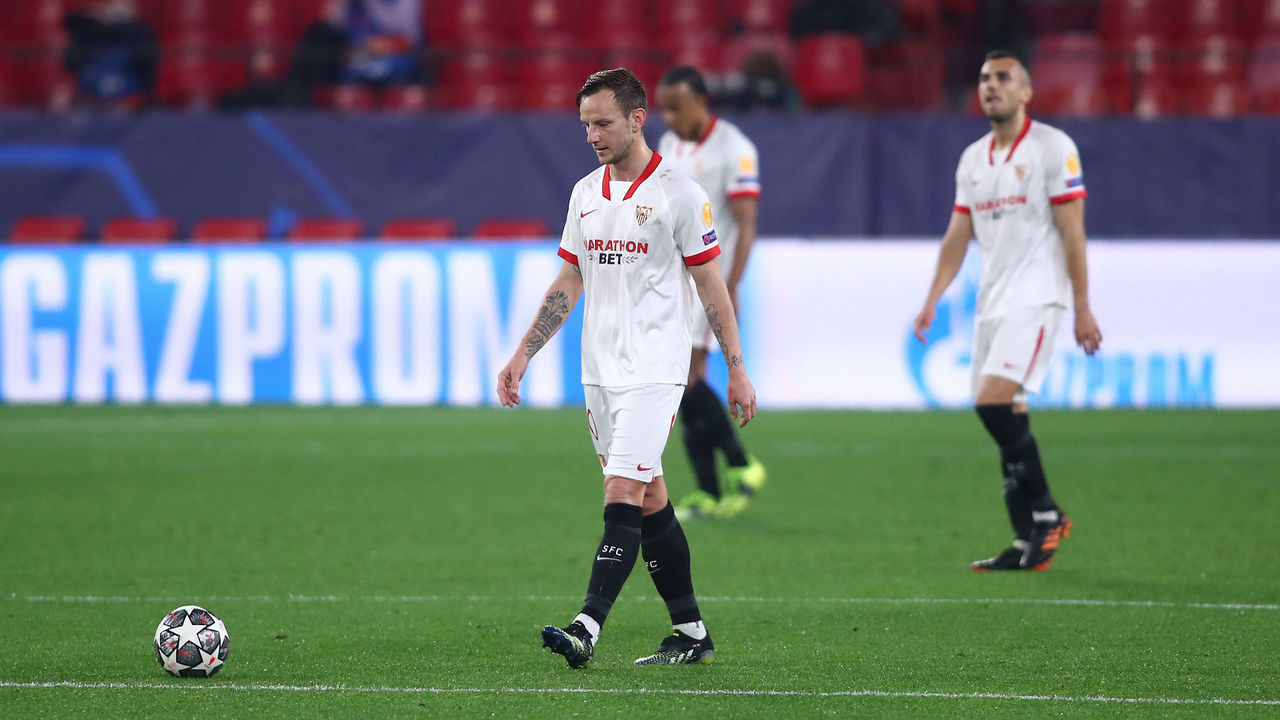 Nemanja Gudelj replaced Ivan Rakitic at halftime as Julen Lopetegui sought more combativeness in the heart of his lineup, but the hosts were easily held at bay until Luuk De Jong's 84th-minute finish.
Sevilla's starting outfielders stood an inch shorter on average than their Dortmund counterparts, but there were times when it felt like a foot. The German side is having a disappointing season, so the ease in which its players held off red-and-white shirts makes Sevilla's hopes of progression even more worrisome.
The Spanish teams yet to begin their last-16 double-headers – Atletico Madrid and Real Madrid – have tough assignments to try to buck this trend. Next week, Diego Simeone's Colchoneros take on a Chelsea side re-energized by manager Thomas Tuchel, while Zinedine Zidane's Blancos face high-scoring Atalanta.
Liverpool relish adversity
Liverpool managed to put their recent struggles behind them with a crucial 2-0 win over RB Leipzig on Tuesday, a result that puts Jurgen Klopp's team firmly in the driver's seat ahead of the return leg next month.
On paper, the performance wasn't all that different from some of their recent outings, which goes to show how much variance there is in football and how matches can be decided by tiny margins and single moments.
Outside of their 4-1 hammering at the hands of Pep Guardiola's Manchester City juggernaut, the Reds haven't played that badly during their rocky run; a lack of cutting edge, combined with ill-timed – and glaring – defensive errors have conspired to hurt the reigning Premier League champions. On Tuesday in Budapest, they were on the other end of those mistakes. A pair of brutal Leipzig turnovers within five minutes were punished by Mohamed Salah and Sadio Mane. Game over.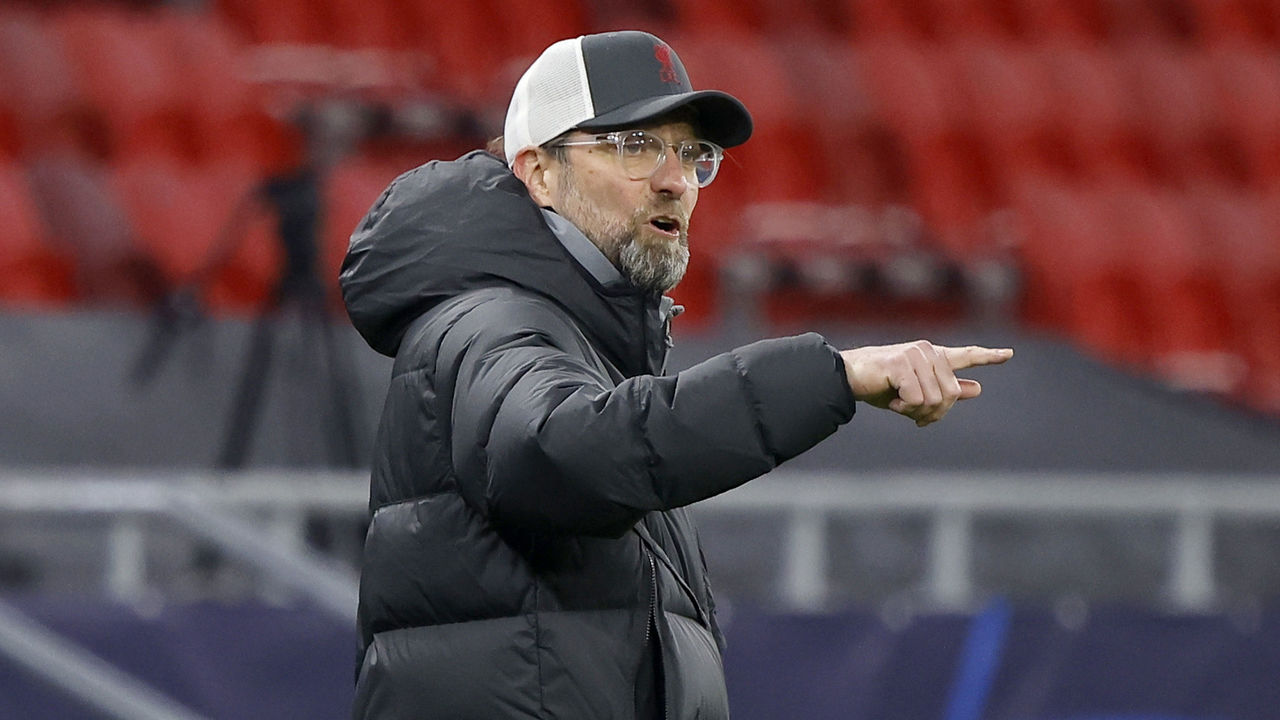 What was most notable, though, was Klopp's demeanor after the win. The affable German, who has seen his position questioned over the last week – quite absurdly, for the record – appeared to relish the skepticism surrounding his team at the moment.
"A lot of people were waiting for us to slip again and tonight we didn't. I'm really happy," Klopp said, according to Sky Sports. "We were really good for two years, and this year we've had some problems. It's absolutely normal that the talk started, it's absolutely normal, it's fine. A lot of people would have expected us to slip again just because of the situation we're in and we didn't."
"Us against the world" is a classic rallying cry for coaches across all sports. Maybe Klopp can use it to his advantage to fire up his team for a deep tournament run.
Juventus crying out for some creativity
There's no subtle way to put this: Juventus laid an egg Wednesday.
The Italian side, inexplicably, conceded goals in the opening seconds of both halves en route to a 2-1 defeat at the hands of FC Porto.
More concerning, though, was their inability to really create … anything. Having gone behind in the second minute courtesy of an almighty mixup between Rodrigo Bentancur and Wojciech Szczesny, you'd have expected Juve to pepper the Porto goal in search of a goal. Instead, they mustered a measly four shots on target. Yes, one of them was a crucial away tally from Federico Chiesa, but outside of the young Italian, the team looked jaded and dull. Passes kept going astray, movement off the ball was minimal, and possession was largely sterile.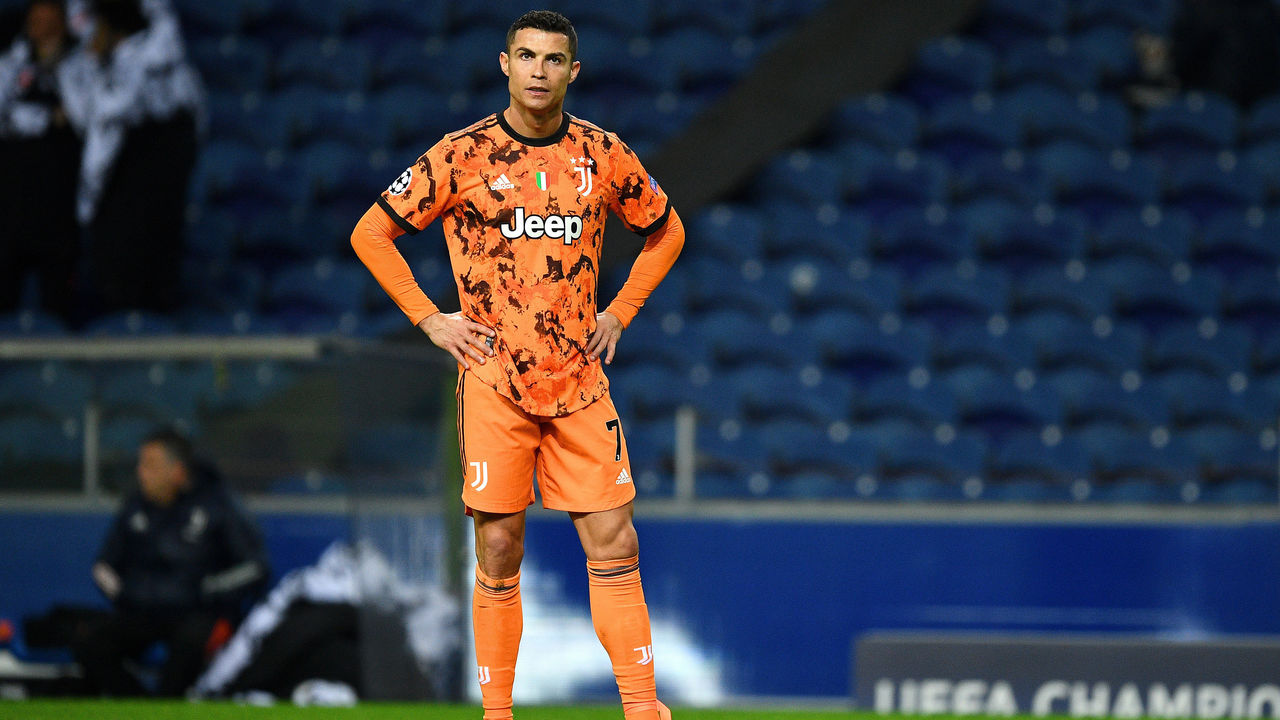 If anything, the match highlighted how important Brazilian midfielder Arthur is to Andrea Pirlo's side; the crafty 24-year-old's passing and ability to break the opposition press – something Porto executed very well – were badly missed.
The injury-induced absences of Juan Cuadrado and Paulo Dybala didn't help, but with or without all their weapons available next month, Juventus will need to show much more urgency in the second leg to avoid another harrowing exit in the round of 16.