The wheeling and dealing is well underway across Europe. From best to worst, we grade the biggest signings completed thus far in the summer transfer window.
Erling Haaland ?? Manchester City
The deal: Reported €60-million fee (Read more) ?
A slam dunk. Any of Europe's top clubs could've paid the €60-million release clause in Haaland's contract with Borussia Dortmund; the fact the Norwegian talent chose Manchester City is a vote of confidence for Pep Guardiola and club management.
City needed a center-forward more than most clubs, and after winning four of the last five Premier League titles, they can now build their next project around Haaland. He'll just have to find a way to adapt his own direct style of play to Guardiola's system, which requires strikers to do as much work off the ball as they do on it.
Verdict: A+
Sadio Mane ?? Bayern Munich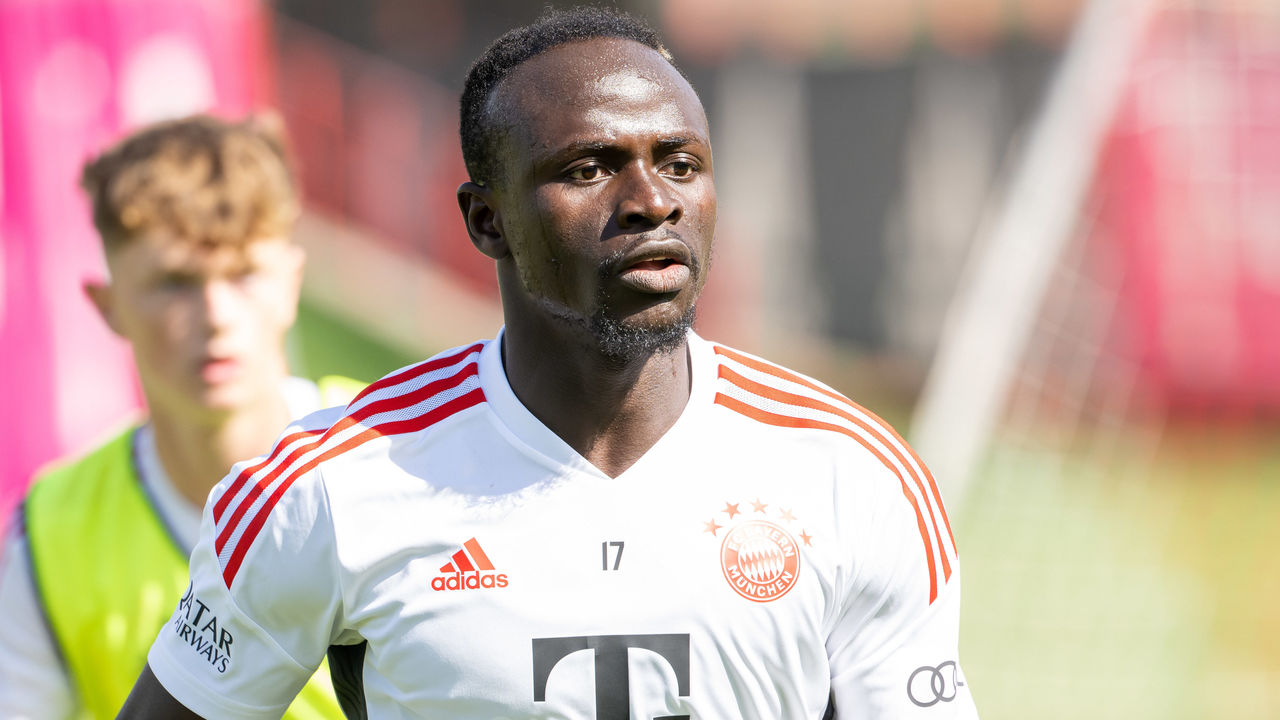 The deal: Reported €32-million fee (Read more) ?
Bayern negotiated the bargain of the window. Signing a player like Mane for €32 million is an incredible piece of business. His contract situation at Liverpool undoubtedly played into Bayern's hands – he was a year away from free agency and ready to move on – but the fee is impressive nonetheless. The 30-year-old is in his prime, a regular contender for the Ballon d'Or, and a perfect fit for Julian Nagelsmann's high-pressing tactics. Mane's coming from a similar system at Liverpool and is an ideal replacement for Robert Lewandowski, if and when he leaves.
Bayern could've waited until next summer to sign Mane on a free transfer, but they'd have faced more competition for his signature. They also would've been forced to pay the player a significant signing bonus, as is customary for free agents.
In the end, the Bavarians worked out a deal that satisfied all parties.
Verdict: A+
Darwin Nunez ?? Liverpool
The deal: €75-million fee (Read more) ?
By resolving Mane's situation early in the window, Liverpool gave themselves a head start in the search for his successor. Nunez quickly emerged as the ideal candidate, and while he could cost Liverpool as much as €100 million, the 23-year-old demonstrated over the past two seasons at Benfica why he's tailor-made for Jurgen Klopp's aggressive style of play.
Nunez scored 32 goals in 38 appearances in the Primeira Liga and Champions League last season, showing not only a decisive streak but also the humility to track back and work off the ball. While he often drifts to the left, Nunez is a much more natural striker than Mane, and he'll form a deadly triumvirate alongside Luis Diaz and Mohamed Salah.
Verdict: A
Aurelien Tchouameni ?? Real Madrid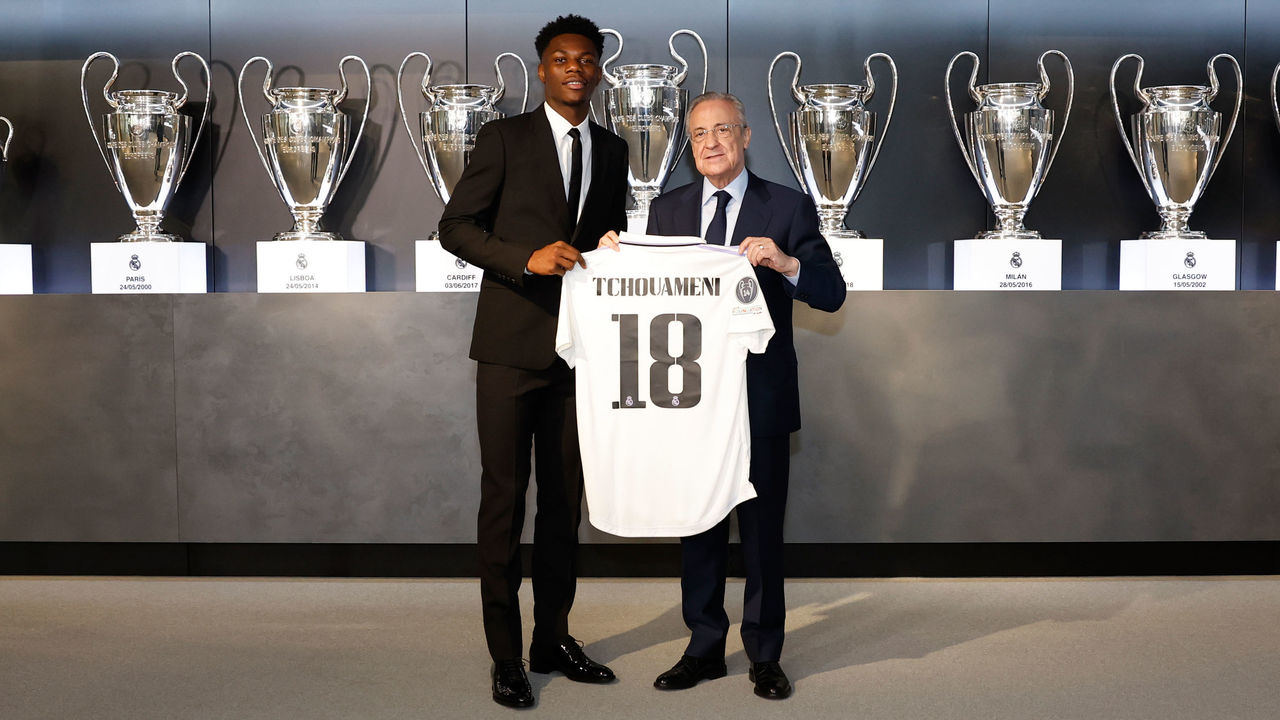 The deal: Reported €80-million fee (Read more) ?
Madrid are back to spending huge sums of cash – they're just spending it differently. Los Blancos are much happier to pay a premium for up-and-coming talent than they are for the type of household names that comprised the Galactico era. Tchouameni fits into the club's transfer strategy, and even with a hefty price tag, he arrives as manager Carlo Ancelotti begins to transition from one generation to the next.
Succession planning has become Madrid's priority in recent seasons, with Vinicius Junior, Rodrygo, and Eduardo Camavinga all joining as teenage prospects. At 22, Tchouameni arrives a little older than the rest, but he's set to follow the same path. He may not get too much playing time next season – Casemiro, Toni Kroos, and Luka Modric still play leading roles in midfield – but the Frenchman stands to benefit from a more gradual integration into the team. Tchouameni will get to learn from some of the best in his trade and won't face as much pressure as a typical big-money signing would.
Verdict: A
Gabriel Jesus ?? Arsenal
The deal: Reported £45-million fee (Read more) ?
Arsenal needed an upgrade in attack and found their man in Jesus. Mikel Arteta convinced the Brazilian to join the Gunners amid a sea of opportunities, building off his relationship with the striker from their days together at City. Arteta coached Jesus as Guardiola's assistant, often staying after training sessions to work on his finishing. The familiarity between the two should help the player adapt to Arsenal's system.
There's just one question: Can Jesus carry the load as the main man up top? He hasn't made more than 22 starts in a single Premier League season, and he scored fewer than 10 goals in four of the last six seasons. Arsenal desperately need a reliable presence at center-forward, and the pressure to score on a weekly basis may become a burden. Jesus will have to continue working with Arteta to get to where the club needs him to be.
Verdict: B+
Kalvin Phillips ?? Manchester City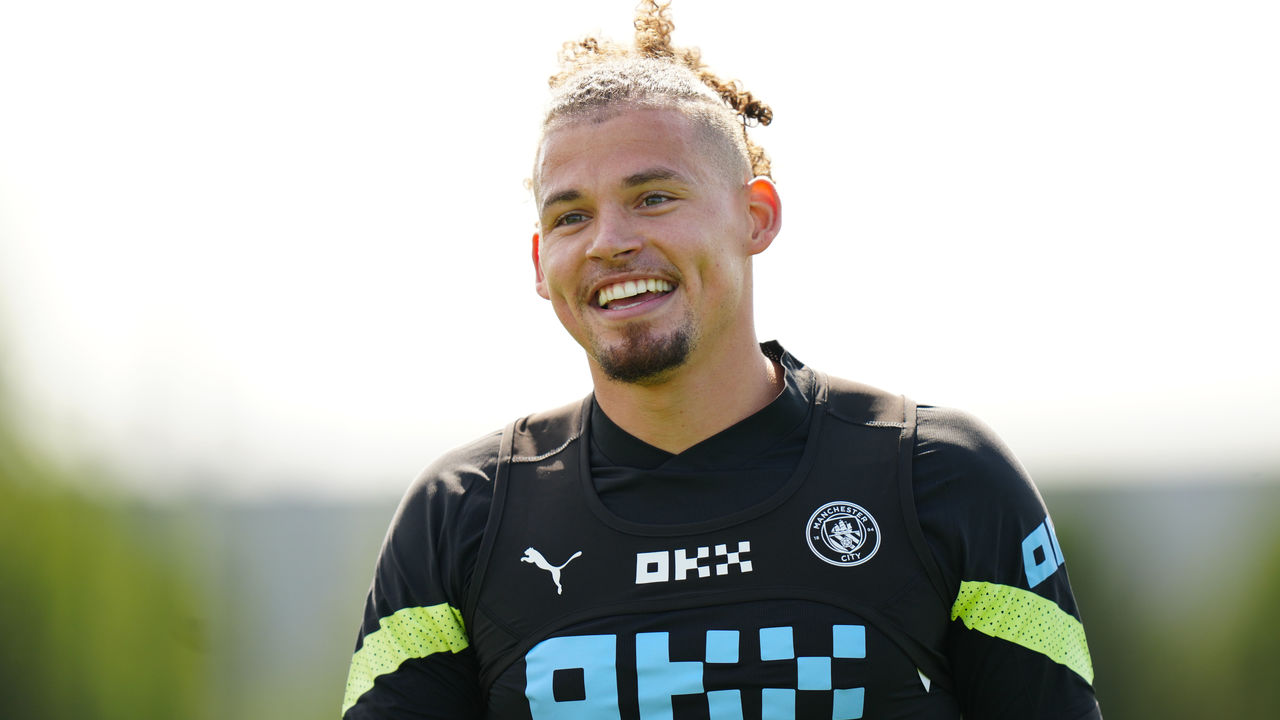 The deal: Reported £42-million fee (Read more) ?
The heir to Fernandinho is a player Leeds United fans frequently dubbed the Yorkshire Pirlo. That's Phillips, a defensive midfielder built in the mold of Andrea Pirlo who can ping passes and protect the backline in equal measure.
Whether Phillips will have the opportunity to make his mark is another question entirely.
It's unclear how Guardiola plans to use the 26-year-old. Spending £45 million on a bench player seems excessive. Guardiola could find a way to play Rodri and Phillips at the same time, but that would come at the cost of using a more defensive setup. Phillips is certainly a talented midfielder, and he'll add value to an already impressive side that features a wealth of talent in the middle of the park, but there's no guarantee he'll have the starts he needs to make an impact on a weekly basis.
Verdict: B+
Raheem Sterling ?? Chelsea
The deal: Reported £50-million fee (Read more) ?
City fetched a very good fee for a player who would've been out of contract in 12 months. But that doesn't necessarily mean Chelsea overpaid, either. Sterling is one of the Premier League's most talented players, and if he can polish his game under Thomas Tuchel, he could become a 20-goal-per-season player.
In making the 27-year-old his first signing as Chelsea co-owner, Todd Boehly adds a player who addresses a need and makes headlines. Tuchel finally has a true left-winger in his ranks, and Sterling has enough pedigree and experience to lead the attack. Though he has a tendency to waste golden opportunities – he's missed the fifth-most chances of any Premier League player since the start of the 2016-17 season – he's still scored 10 or more goals in each of the last five seasons.
Verdict: B+
Paul Pogba ?? Juventus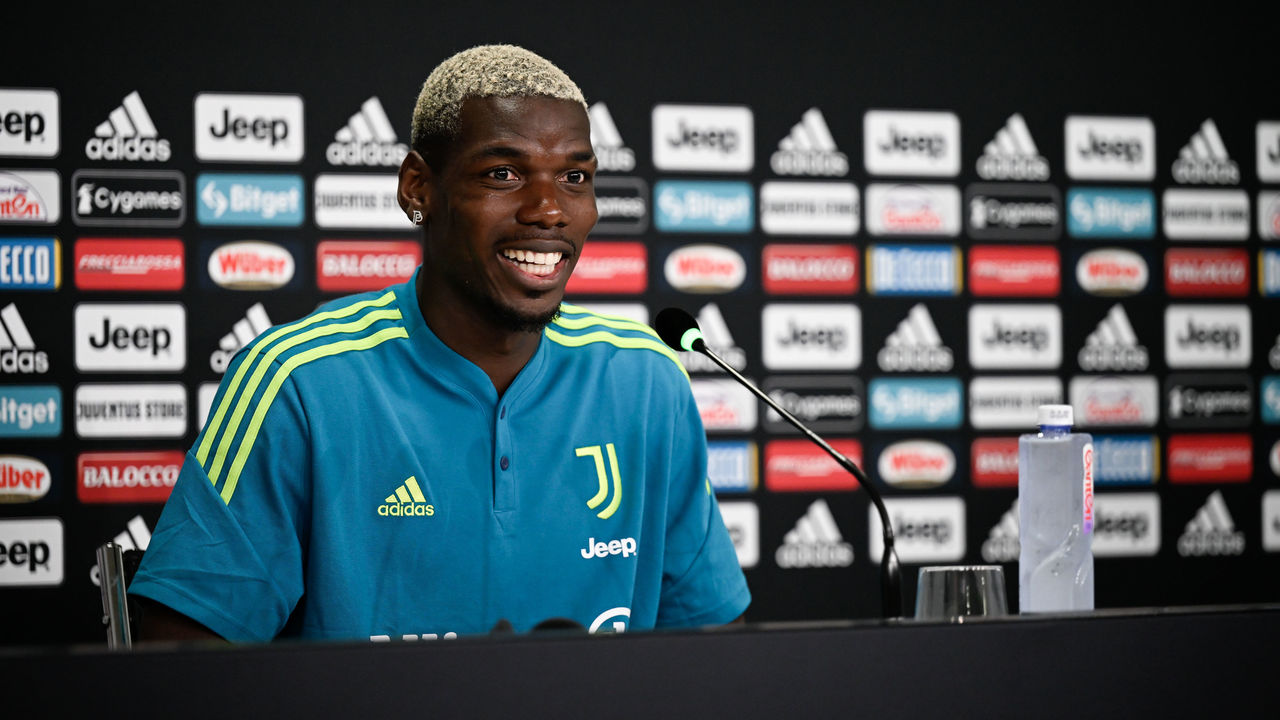 The deal: Free transfer (Read more) ?
Now that Pogba's back home, maybe he'll show the world he truly is the player Manchester United thought he'd be when they signed him in 2016 for a then-record €105 million.
Though Pogba has an ally in manager Massimiliano Allegri, who coached him during his first stint at Juventus, the Frenchman arrives with a lot to prove. Despite struggling for form and fitness over the last few seasons, Pogba is again one of Serie A's highest earners. The 29-year-old hasn't played competitively since April, and he's battled the type of muscular injuries that can persist without the right training program.
Verdict: B
Romelu Lukaku ?? Inter Milan
The deal: Reported €8-million loan fee (Read more) ?
Ultimately, Inter Milan found a way to make Lukaku's wish come true. The Belgian international desperately wanted to leave Chelsea, and the Nerazzurri only had to pay €8 million to re-sign a player they sold a year ago for more than €100 million.
But it feels like nothing more than a band-aid solution. If Lukaku is prolific once again, Inter will have to decide whether to sign him permanently, and Chelsea would most certainly ask them to pay a fee close to his original price. Given the Italian club initially sold him because of financial difficulties, that seems unlikely. His arrival – even on loan – forced Inter to put negotiations for free agent Paulo Dybala on hold.
Inter didn't even need an upgrade up top. They scored a Serie A-leading 84 goals in 2021-22 with Edin Dzeko, Lautaro Martinez, Joaquin Correa, and Alexis Sanchez sharing striking duties. They may now have to sell standout defender Milan Skriniar to balance the budget.
Verdict: B-
Richarlison ?? Tottenham Hotspur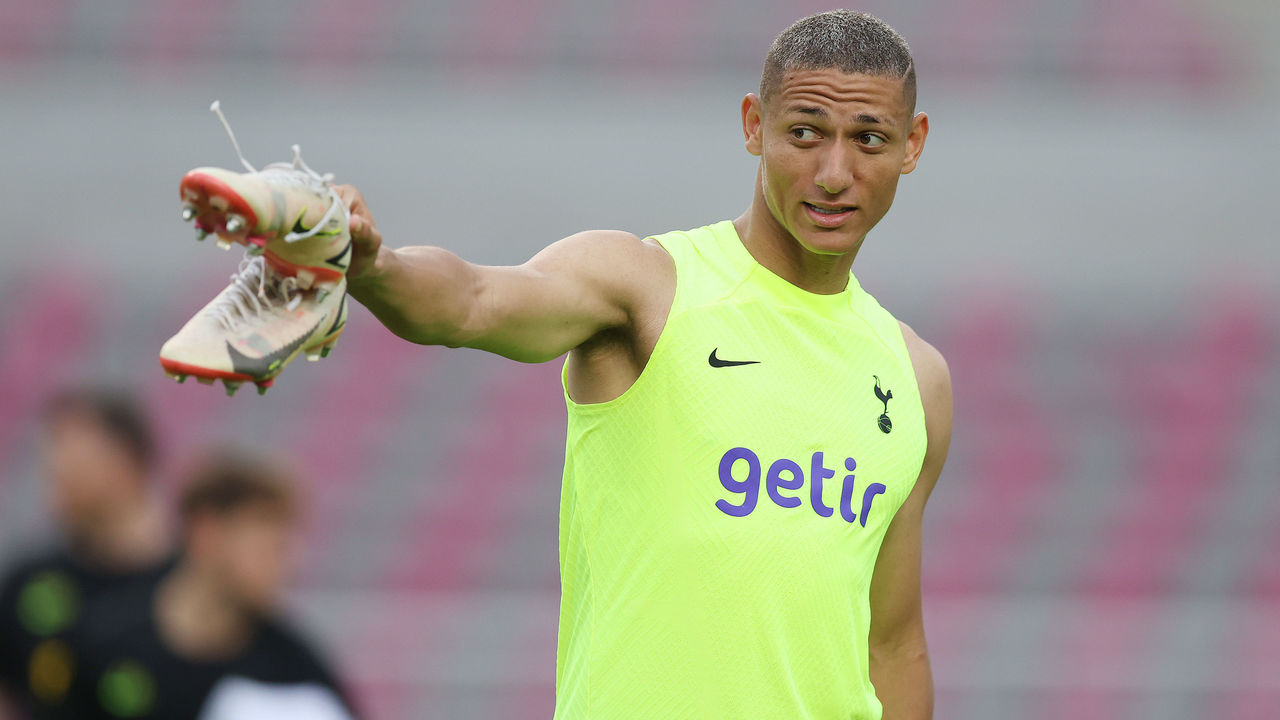 The deal: Reported £50-million fee (Read more) ?
Richarlison left Everton as a fan favorite. His tireless work off the ball and boundless energy made it easy for fans to root for him. That's probably why Antonio Conte wanted the Brazilian at Tottenham Hotspur: His workmanlike approach matches the Italian manager's own never-say-die attitude.
However, the signing itself is problematic for several reasons. Richarlison is a left-sided forward and likes to cut in from the wing. Heung-Min Son plays a similar style of football, and as a natural left-winger, he's unlikely to give up his place to Richarlison. Conte could deploy Richarlison as a second striker, but that would require a change of formation and force Son out of his best position. And he can forget about replacing Harry Kane up top. That's a nonstarter.
So Conte will have to either shunt Richarlison onto his off wing or leave him on the bench. That seems like a strange compromise for a £50-million signing.
Verdict: C