The wheeling and dealing is well underway across Europe. Even as the impact of the pandemic endures, cash is being splashed. Below, we'll grade the marquee deals completed thus far during an eventful summer transfer window.
Jadon Sancho ?? Manchester United
The deal: £73-million transfer (Read more)
Manchester United waited more than a year to sign Sancho, and they saved at least £10 million in doing so. Borussia Dortmund knew they'd have to deal the 21-year-old this summer, or they'd risk losing him on a free transfer in 2022. United – who are usually all too happy to spend big on long-term targets – played the long game, and they played it well.
The English international did his part – he came alive after a difficult start to the 2020-21 season, recording eight goals and eight assists in his final 15 league matches with Dortmund. A right-winger by trade, Sancho played just about everywhere under then-manager Lucien Favre and caretaker boss Edin Terzic, all while supporting Erling Haaland.
Sancho will likely have a more fixed role on the right of United's front line. With Edinson Cavani leading the way and Bruno Fernandes covering the center of the pitch, he will have to provide sufficient crosses along with a good amount of dribbling. But make no mistake: Sancho will complete United's at-times sputtering attack.
Rating: A+
Rodrigo De Paul ?? Atletico Madrid
The deal: €35-million transfer (Read more)
De Paul and Diego Simeone are perhaps the greatest match in recent transfer history. De Paul's relentlessness and versatility fit right into Atletico Madrid's street-fighting ethos.
The 27-year-old is joining Atletico at the perfect time. A two-way midfielder with snarl and panache, De Paul is just as likely to defend as he is to contribute offensively. Atletico can be more than just a defensively solid unit, and De Paul can help them take that next step. Players like Joao Felix and Angel Correa – who are at times held back by their defensive duties – will benefit from their new teammate's all-action style.
Signing such a well-rounded player for a relatively modest €35 million is another victory. Few midfielders on the market possess De Paul's tactical and physical qualities. Just last summer, Atletico sold a similar player in Thomas Partey for €50 million. The capital club is gaming the transfer market once again.
Rating: A
Raphael Varane ?? Manchester United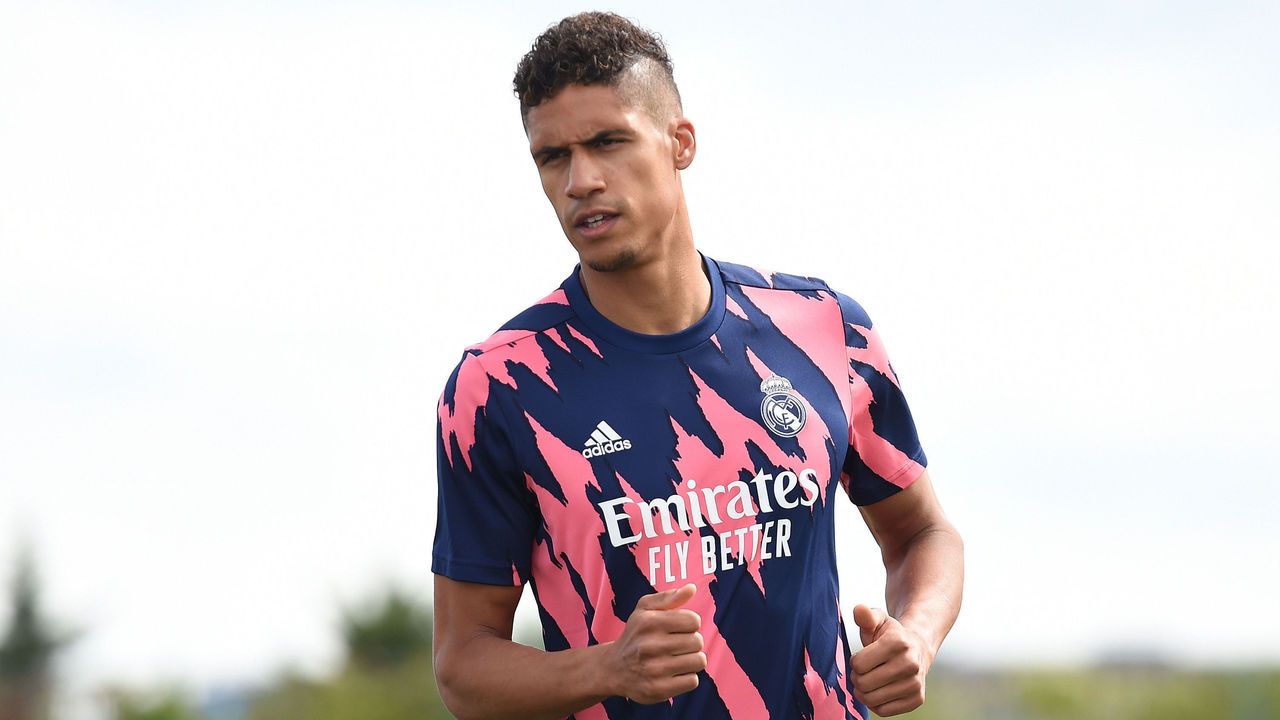 The deal: Reported £34-million transfer (Read more)
Varane is an excellent signing on multiple levels: He's in his prime at 28 years of age, a leader by example, and a serial winner. He's also the perfect partner for Harry Maguire, who can rely on the Frenchman to bail him out if and when he ventures out of position. (Which, as we know, can happen quite a lot.)
Some pundits, including former United defender Rio Ferdinand, question whether Varane can handle the Premier League's intensity. But the defender has four Champions League titles and a World Cup to prove he can. Varane played in the gauntlet that is the Santiago Bernabeu and held his own beside club legend Sergio Ramos. The Frenchman has shown he can meet the demands that come with defending in high-stress situations.
United only had one considerable need to address after signing Sancho, and now that they've covered the center-back position, they could mount a serious challenge for the title. The Red Devils haven't looked this balanced on paper since Sir Alex Ferguson retired as manager in 2013.
Rating: A
Patson Daka ?? Leicester City
The deal: Reported £23-million transfer (Read more)
This may end up being the greatest deal of all when we look back on this transfer window in the near future.
Leicester City being able to pry Daka away from the Red Bull umbrella was a masterstroke. RB Leipzig deciding not to step in and put a stop to it remains baffling, but their loss is the Foxes' enormous gain. The 22-year-old Zambian striker was a scoring machine during his time with Red Bull Salzburg in Austria and has all the tools to excel despite the massive jump in competition level he'll face in the Premier League.
This isn't someone who will wither under the increased pressure and spotlight.
One reason for that is because he won't be thrown to the wolves right away. Daka can play understudy to Jamie Vardy and the resurgent Kelechi Iheanacho this season as he adapts to a new league and country. And that can't be overstated – many talented players don't succeed following a big transfer simply because the club hasn't considered the acclimation process. Leicester deserve credit, not only for identifying an elite young talent but also for putting him in a position to thrive.
Rating: A
Achraf Hakimi ?? Paris Saint-Germain
The deal: Reported €60-million transfer (Read more)
Taking advantage of another team's financial misfortune – or poor planning – is as important as identifying skill in the transfer window. When a golden opportunity arises, you have to pounce. Paris Saint-Germain did exactly that in plucking Hakimi from Inter Milan.
The flying Moroccan wing-back was an essential piece of Antonio Conte's title-winning side last season, but the Nerazzurri's cashflow problems made him an obvious candidate to move. PSG, which started Alessandro Florenzi, Mitchel Bakker, and Abdou Diallo at full-back over two legs of their Champions League semifinal defeat, desperately needed an upgrade at the position and scooped up arguably the most exciting possible option.
The 22-year-old gives PSG yet another electrifying attacking outlet, which will only free up space and make life easier on star duo Kylian Mbappe and Neymar. Hakimi could very well lead Ligue 1 in assists this year, and he may be the final piece the free-spending French giants need to get over the Champions League hump.
Rating: A
Gianluigi Donnarumma ?? Paris Saint-Germain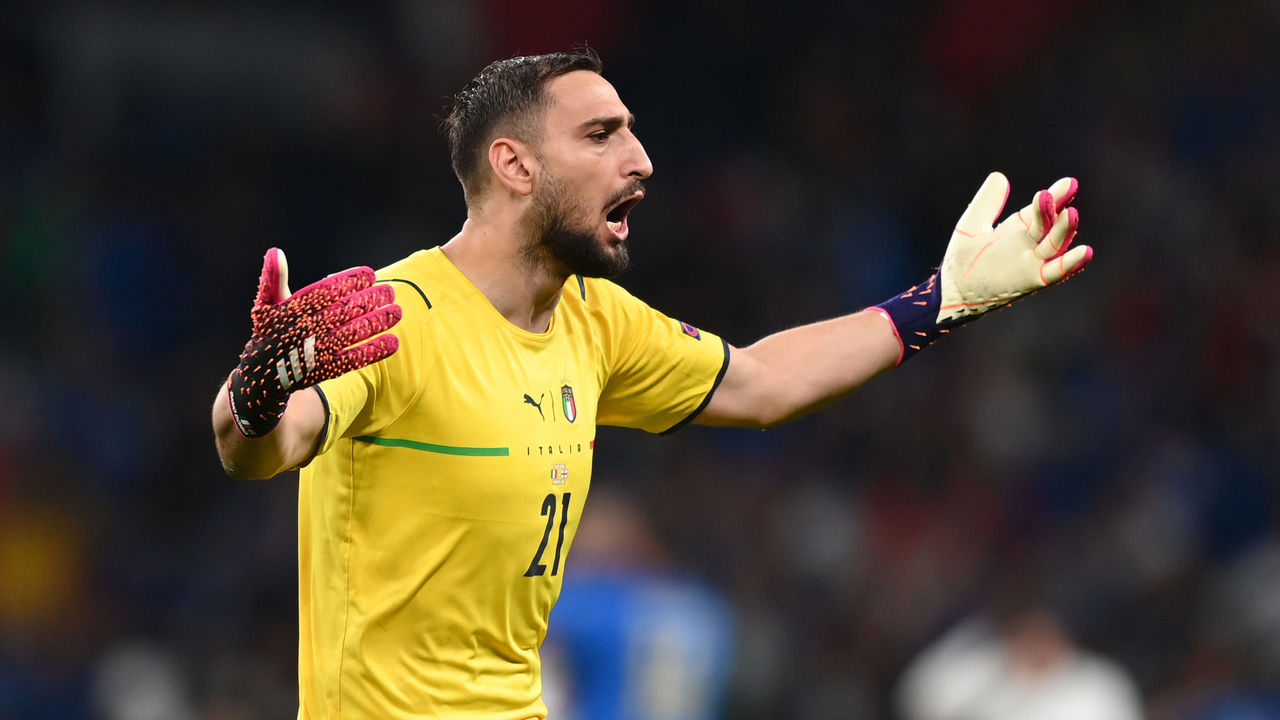 The deal: Free transfer (Read more)
It became clear very early in the summer that Donnarumma would leave AC Milan on a free transfer. But few, if any, clubs could offer him more than the reported €8 million in wages that the Rossoneri were prepared to pay him. Credit must then go to his agent, the notorious Mino Raiola, for finagling a deal worth around €12 million per campaign with PSG.
Donnarumma is a generational goalkeeper and most certainly worth the money. The 22-year-old won Euro 2020 with Italy and claimed the tournament's MVP award. If he continues to win titles, he could even go down as one of the very best, alongside the likes of Gianluigi Buffon and Manuel Neuer.
However, PSG re-signed goalkeeper Keylor Navas only a few months earlier, and with Navas likely to make way for Donnarumma, the squad could split into two camps. Several players – including newcomer and former Real Madrid teammate Ramos – count Navas as a friend. So, while Donnarumma was as close to a no-brainer as you'd find in the transfer market, his arrival could create unnecessary drama.
Rating: A-
David Alaba ?? Real Madrid
The deal: Free transfer (Read more)
Addressing an area of sudden weakness, Real Madrid were preemptive in convincing Alaba to shun plenty of other suitors in favor of the Spanish capital. Good thing, too.
While the brass may have known all along that iconic captain Sergio Ramos was on his way out, the aforementioned Raphael Varane's departure was more of a surprise, and it made the existing decision to recruit Alaba on a free transfer even more critical.
The supremely versatile Austrian footballer figures to slot directly into the heart of Real Madrid's defense this coming season, with the left-back role already belonging to Ferland Mendy. If Alaba's previous spell working with Carlo Ancelotti at Bayern Munich is any indication, the 29-year-old is going to play a lot of minutes under the Italian tactician, who is clearly an admirer.
Rating: B+
Memphis Depay ?? Barcelona
The deal: Free transfer (Read more)
Barcelona's crippling debt has forced the club to hunt for bargains this summer and perhaps well into the future. The financial situation at Camp Nou is, in a word, dire. And yet, they still managed to add an outstanding attacking piece in the form of Depay, who should give Lionel Messi the help that Antoine Griezmann has never truly delivered since his arrival.
The Dutch forward, 27, is coming off an excellent campaign with Lyon where he put up gaudy raw numbers and, crucially, backed them up with dominant underlying figures. Not including penalties, his expected goals plus assist total last season (25.5) was fifth-best across Europe's top leagues. Depay was behind only Messi, Robert Lewandowski, Erling Haaland, and Romelu Lukaku in that category. That's some decent company.
And now Depay gets to line up alongside Messi – assuming Barca get that whole contract fiasco sorted out – while also playing for a manager who clearly values his talent and will entrust him with plenty of minutes.
Rating: B
Ben White ?? Arsenal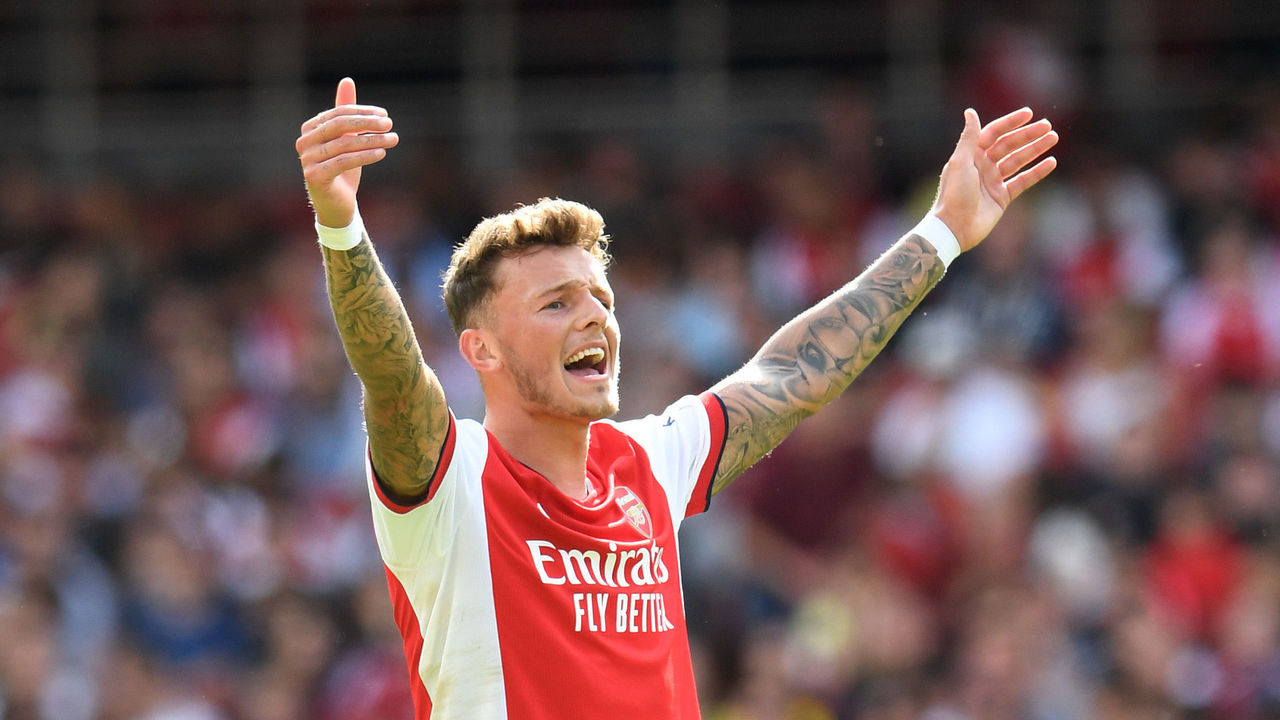 The deal: Reported £50-million transfer (Read more)
After making several blunders in their defensive recruitment over the years – don't spend €20 million on Sokratis Papastathopoulos, kids – Arsenal appear to have finally done something right in this space, signing White from Brighton and Hove Albion.
There's been distress amongst the fan base over the £50-million price tag – especially as the team completed the deal around the same time United secured World Cup winner Varane's services for far less – but it's important to remember the variables at play. At 23, White is younger, had multiple years remaining on his contract, and didn't publicly push for a move away, putting Brighton was in a position of negotiating strength. The premium for Premier League ability, especially within the league, is very real, too.
That's not to say there isn't risk involved – £50 million is a lot of money, of course – but if the English center-back develops into a mainstay over the coming years, the Arsenal brass will be vindicated.
White's speed makes him an ideal fit for Arsenal's high defensive line, but perhaps his comfort on the ball and distribution range, with both feet, are even more vital than his innate abilities at the back. The deal was a little bit rich, but White makes the Gunners better right now and has upside for the future.
Rating: B-
Sergio Ramos ?? Paris Saint-Germain
The deal: Free transfer (Read more)
PSG had no problems giving Ramos a multi-year contract but refused to extend an offer to Thiago Silva, a fan favorite and former club captain. Sporting director Leonardo preferred to reward a 35-year-old who's coming off an injury-ravaged campaign.
None of it makes sense.
Maybe PSG have a case of seller's remorse. Silva went on to win the Champions League with Chelsea, showing plenty of the leadership that PSG lost when they allowed the Brazilian center-back to leave on a free transfer.
Ramos should fill some of the void, but it's unclear how effective he'll actually be on the pitch. The Spaniard suffered many setbacks last season, including several knee and muscle injuries that limited him to just 15 starts in La Liga – his fewest since the 2003-04 campaign with Sevilla.
Rating: C-