theScore examines the most important Premier League developments by answering the key questions that arose from this weekend's slate of action.
Why did United buy Donny van de Beek?
The £40-million Dutch summer signing must have been asking himself that as he watched Saturday's goalless draw against Chelsea from the stands as an unused substitute.
Van de Beek has played a scant 63 minutes across five appearances off the bench in the league and in Europe, only being named to Ole Gunnar Solskjaer's starting XI twice in the League Cup. His talent isn't in question, but his fit at Manchester United is.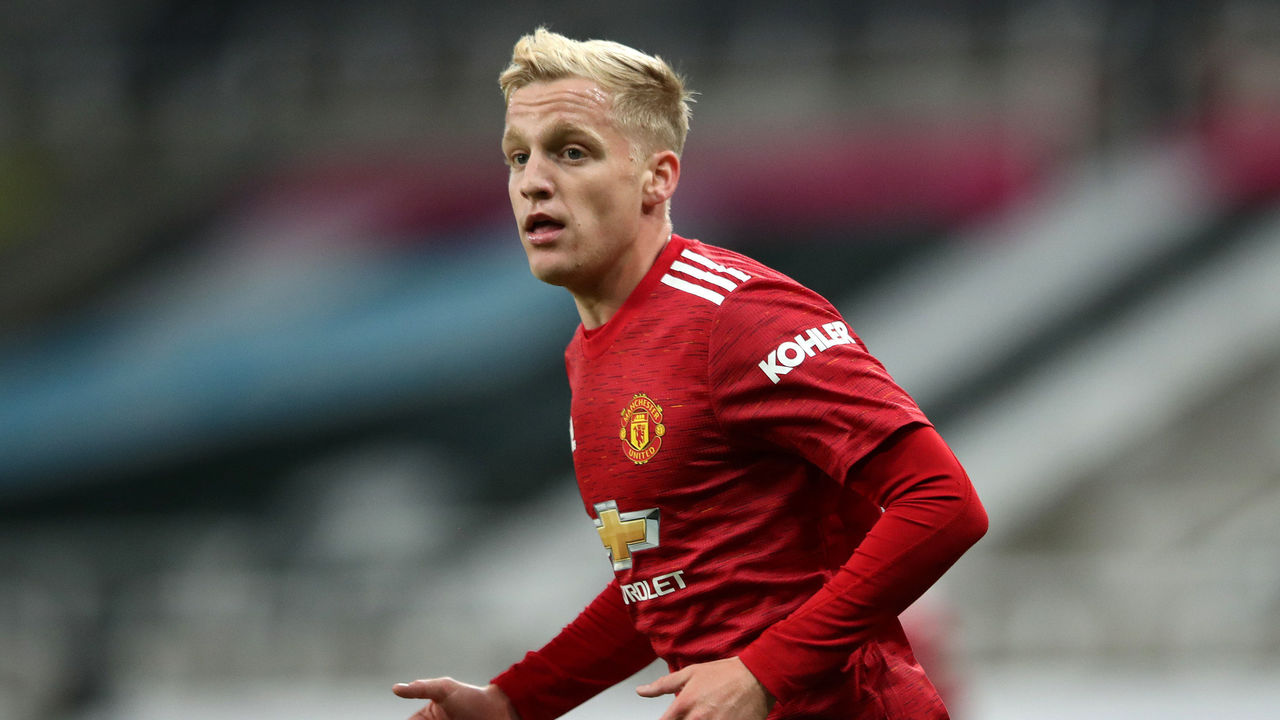 The addition of an attacking midfielder in the summer wasn't United's most pressing issue. Bruno Fernandes has had a transformative effect at the apex of a midfield three, and that's exactly where Van de Beek is best suited to play. Fernandes is undroppable and Van de Beek can't assume either of the two deeper roles. Unless Solskjaer opts for the back-three and midfield diamond as he did against Paris Saint-Germain, it's hard to see the 23-year-old former Ajax standout commanding a regular spot.
Perhaps Van de Beek just has one of those faces, but it was hard not to detect a glum expression as cameras panned to the Dutchman during the waning stages of Saturday's stalemate.
What did Guardiola get wrong at West Ham?
Manchester City entered Saturday's affair at the London Stadium having won three on the spin at West Ham's opulent Olympic digs by a combined 13-0 scoreline.
Even with a host of injuries, City should have extended that run against David Moyes' plucky Irons. Instead, they dropped points for a third time in five league outings, and the spotlight is now squarely on Pep Guardiola.
For starters, Sergio Aguero clearly wasn't fit enough to be the focal point of City's attack, and now the Argentine could be facing another spell on the treatment table with a hamstring worry picked up in the first half. Aguero's half-time replacement, Phil Foden, added impetus to City's efforts, and when the England man leveled the scoreline six minutes later, West Ham were at their most vulnerable.
Kevin De Bruyne should have been brought on then, and not 17 minutes later once West Ham had regained their shape. The decision to take off Kyle Walker for Oleksandr Zinchenko in the 78th minute was also strange, as it shifted Joao Cancelo from left-back – where he had been excellent in creating two chances, including the Foden goal – to right-back.
City's trademark positional rotation, vertical penetration, and dizzying ball movement have gone missing, and it's on Guardiola to find them before it's too late.
Will Fulham's Parker be the 1st to get the sack?
Probably. That's now five losses from six following the 2-1 home defeat to Crystal Palace, and Fulham are stuck bottom on one point. They have the look of a side that was promoted by accident.
It doesn't help Scott Parker's case that the Fulham board was rather capricious with managerial appointments and dismissals during the Cottagers' last top-flight term in 2018-19, sacking both Slavisa Jokanovic and Claudio Ranieri before hiring Parker on a caretaker basis.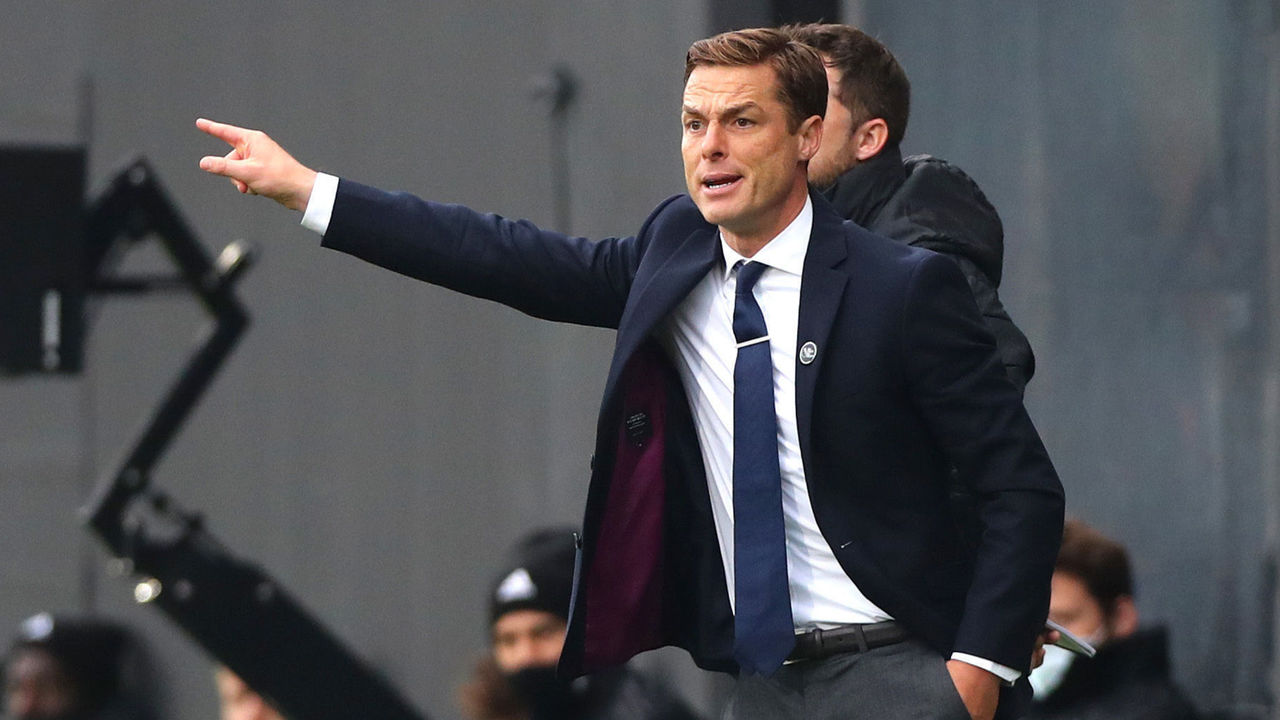 Parker isn't the only one to blame. The recruitment has been poor, and when part-owner and director of football Tony Khan took to Twitter in September to apologize for the 3-0 loss to Aston Villa, surely he realized his role in the mess. Parker called Khan's online plea "disappointing," and there's a sense that the manager with no apparent tactical approach is working on borrowed time.
Next up is a meeting with West Bromwich Albion at Craven Cottage on Nov. 2, then a trip to West Ham before the international break – two matches to potentially save Parker's job.
Does Hasenhuttl deserve more credit?
What a difference a year can make.
Southampton continued their impressive start to the campaign with a convincing 2-0 victory on Sunday against Premier League leaders Everton. It's a win that moved the Saints up the table and above Chelsea, Arsenal, Manchester City, Tottenham Hotspur, and Manchester United.
The composure in defense and quality in attack at St Mary's Stadium was another reminder of how far Ralph Hasenhuttl's side has come since being on the wrong end of one of the most humiliating defeats in Premier League history.
Exactly one year before handing Everton their first loss of the season on Sunday, Southampton supporters watched in horror as their team got hammered 9-0 against Leicester City. It's an outcome that could have cost Hasenhuttl his job, but Southampton weren't ready to give up on the man who defied expectations during a momentous spell at RB Leipzig.
After the 53-year-old Austrian successfully steered Southampton clear of relegation – closing out the 2019-20 campaign on a seven-match unbeaten run to finish 11th – confidence in Hasenhuttl has never been higher. The Saints are positioning themselves to shift their focus to a place in Europe next.
Do Liverpool have a new "Fab 4"?
Diogo Jota started alongside Liverpool's vaunted front-three for the first time Saturday, and it seemed to work for everyone. Jota's header won the game against Sheffield United, Roberto Firmino ended his drought, Sadio Mane ran roughshod on the left flank, and Mohamed Salah found space between the lines. Salah started up front to accommodate Jota on the right wing, and though the Egyptian didn't score, he did an outstanding job off the ball.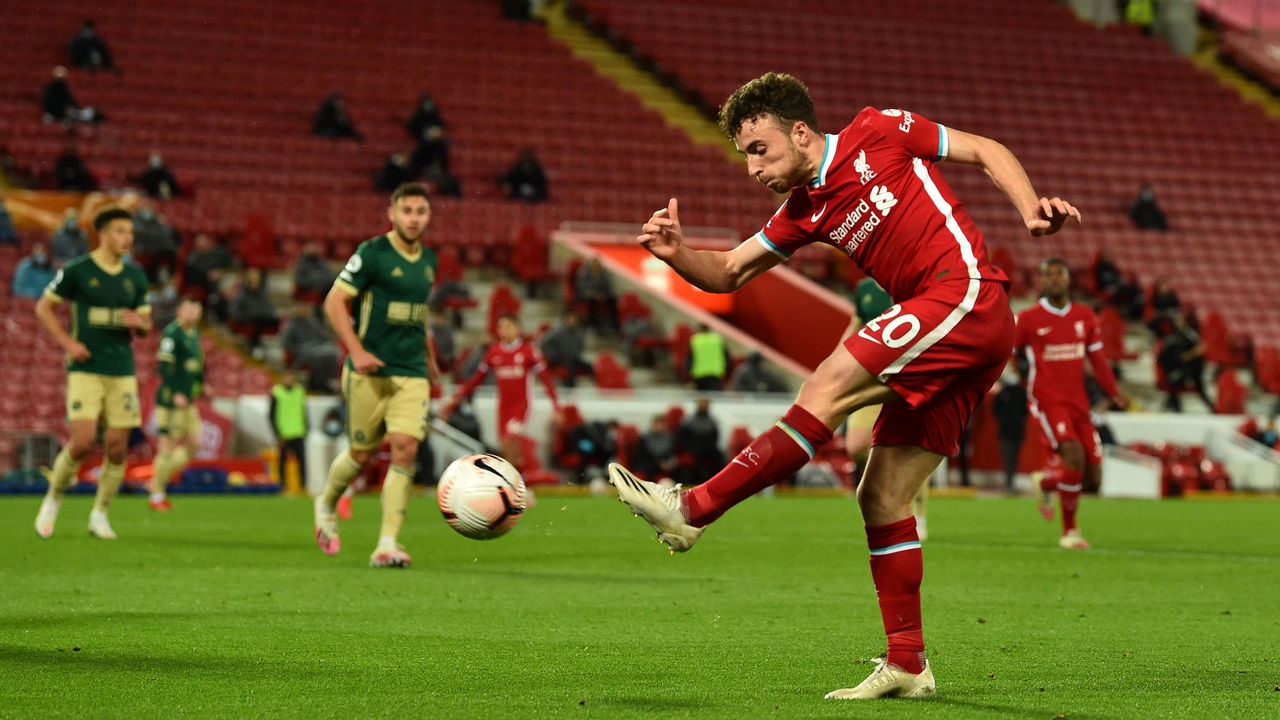 Jurgen Klopp may be tempted to roll with the 4-2-3-1 formation for the time being. Even with Jota, Mane, and Salah pressing high, Jordan Henderson and Georginio Wijnaldum provide enough protection, and Curtis Jones, one of Klopp's wildcards, has the versatility to cope with the demands of a two-man midfield. The formation isn't as front-loaded as it may seem.
Fabinho might lack the pace to handle quicker opponents – speed has never been a part of the Brazilian's game – but his positioning on the backline is solid enough to keep the mistakes at bay. The clumsy foul on Oli McBurnie, which led to a contentious penalty, should be an anomaly. He'll need to ensure he's communicating and giving instructions to his teammates, which is arguably the biggest adjustment he'll have to make. The center-back position requires a lot more communication than Fabinho's usual midfield role.