theScore examines the most important Premier League developments by answering the key questions from this weekend's slate of action.
Was this Mike Dean's most Mike Dean performance?
Aston Villa pulled out a 1-0 win over Wolverhampton at Molineux Stadium on Saturday, but it was head official Mike Dean who stole the show thanks to his no-nonsense attitude.
The match ended with more yellow cards (11) – two of which were second cautions that resulted in a red card for each team – than shots on goal (nine). But Dean's biggest call came in the contest's final moments when he awarded an injury-time penalty that allowed Villa to snatch three points.
Even after Anwar El Ghazi converted the penalty in the 94th minute, Dean still had time to lay the law and brandish a second yellow to end Wolves star Joao Moutinho.
Dean achieved a personal milestone by issuing the 3,000th yellow card of his career.
Why was the Manchester derby so boring?
A combination of factors conspired to turn the Manchester derby, typically an explosive affair, into something that more closely resembled paint drying.
United and City mustered just four shots on target between them at Old Trafford, playing out a goalless stalemate that was roasted for its complete lack of … anything, really. No exuberance, no energy, no vigor from either side.
A congested fixture list is partly to blame – players are allowed to simply be worn out – but the biggest contributor to the drab showing was Pep Guardiola's timid approach. The Manchester City boss used a very conservative setup, opting for a pair of holding midfielders to protect against the Red Devils' counterattack. It's understandable, to an extent, but boasting the superior talent, surely Guardiola could have deployed a more adventurous lineup with the intent to overpower an inferior squad. His like-for-like substitution late in the match, when he could have altered his shape and gone for the jugular, spoke volumes.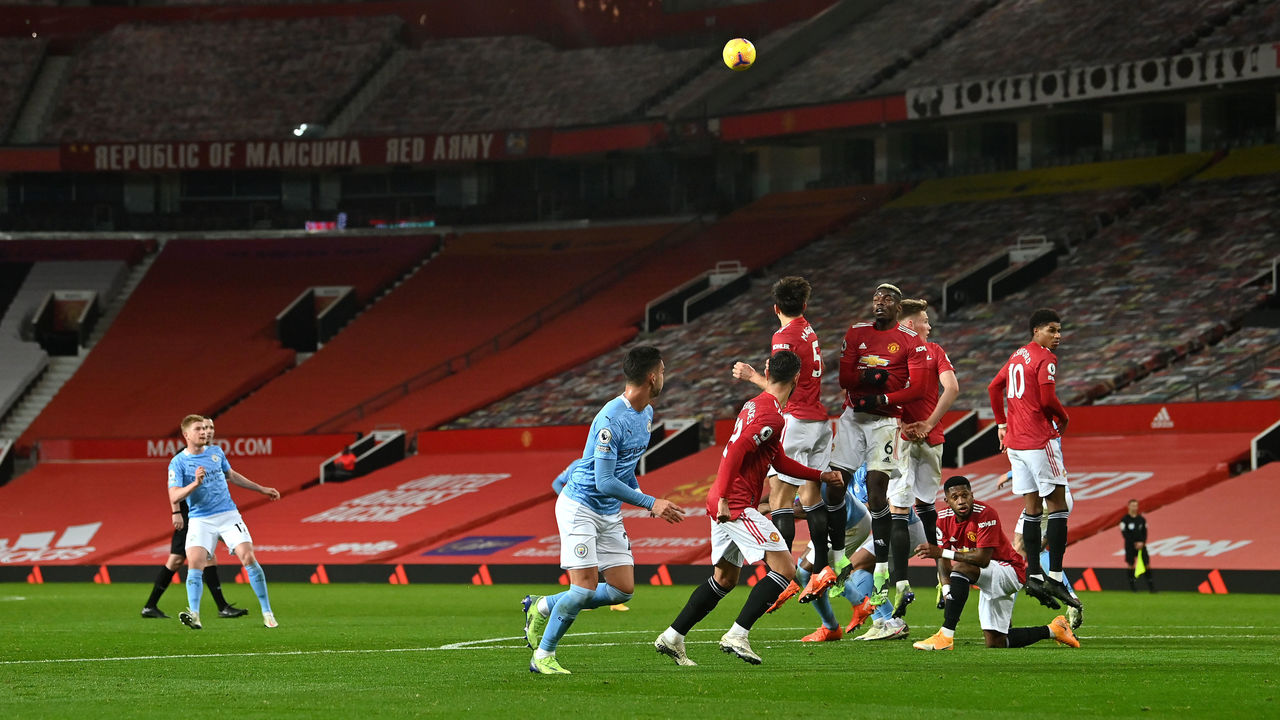 His counterpart, Ole Gunnar Solskjaer, isn't without blame, either.
"In my time, it's the best performance against City – not the best result, but the best performance," the Manchester United manager told reporters postmatch.
That mentality is a big part of the problem. There's a lot to fix at Manchester United, but that kind of thinking, where a totally nondescript showing is hailed as more than good enough, is right atop the list.
United and City sit eighth and ninth in the Premier League, respectively, and Saturday's match was indicative as to why.
Should we believe in Chelsea?
After some early-season defensive struggles, Chelsea have received a fair amount of praise recently for apparently figuring things out and striking a fine balance between the various phases of play.
Just how warranted is that, though?
There have been some encouraging signs from the Blues, to be sure, but after Saturday's 1-0 defeat to Everton, Chelsea are still winless against the top half of the table this season. Worse yet, of their five matches against top-10 teams, they've scored just three goals, which all came in a 3-3 draw against Southampton, who are the greatest outlier in the upper echelon of the standings this year.
Lampard's team has been blanked by Liverpool, Manchester United, Tottenham, and now Everton.
Four of Chelsea's next six league matches are against sides in the top half at the moment, while the other two – away to Wolves and Arsenal – should provide stern tests that will give us a better sense of just how good this team really is.
Can Liverpool withstand any more injuries?
"Unbelievable."
That's how Liverpool manager Jurgen Klopp described his club's seemingly endless injury crisis, which worsened this week with confirmation that versatile forward Diogo Jota will miss six-to-eight weeks after sustaining a knee injury in the Champions League. Backup left-back Kostas Tsimikas is facing a similar timeline, the German gaffer noted.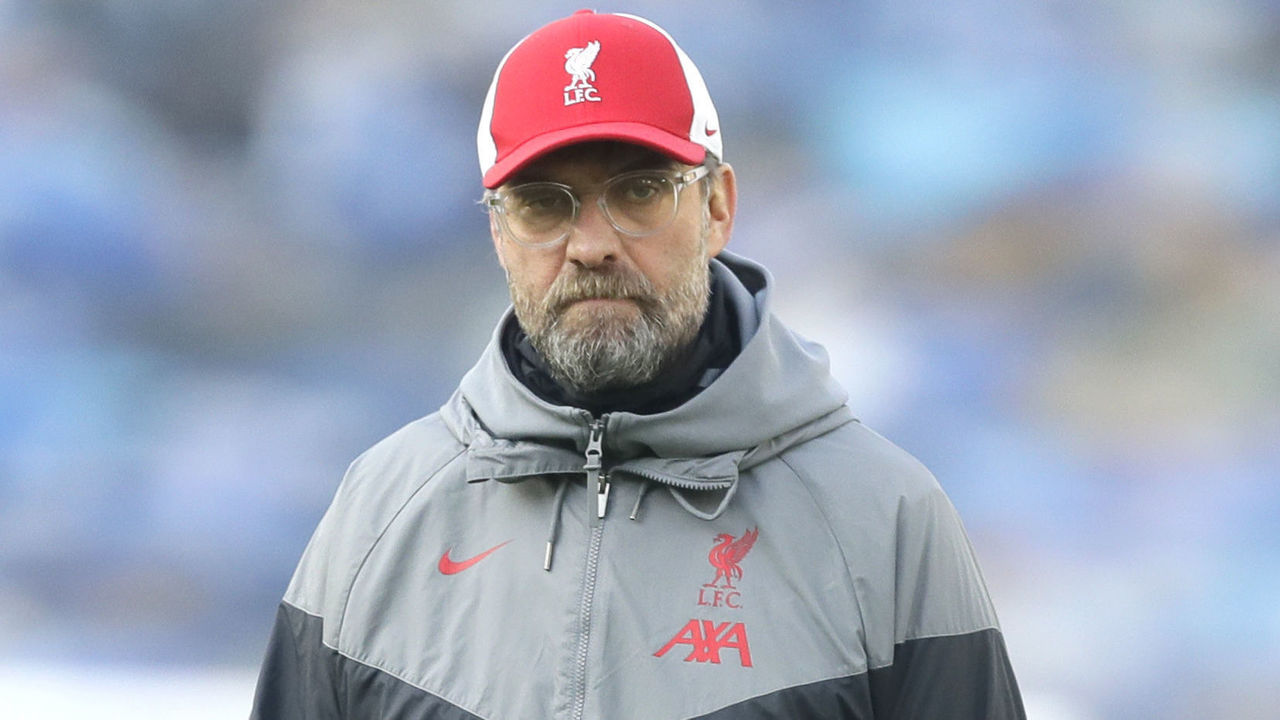 Joel Matip had to be removed from Sunday's 1-1 draw with Fulham with what Klopp dubbed a minor back issue, but with the Reds already missing crucial pieces throughout the squad – most notably Virgil van Dijk, of course – we're getting to the point where significant lineup shuffling could become the norm.
Jordan Henderson playing at center-back, like he did in the second half at Craven Cottage, could become a more permanent fixture of the Liverpool XI.
With matches coming in waves and the vaunted front three not quite lighting it up at the moment, how many more injuries can the reigning champions withstand before there's a serious dip in performances and, in turn, results?
Is Rodgers the manager of the season so far?
The weekend was littered with performances that suggested leading clubs were fatigued from their European commitments. The Manchester derby was wretched, Tottenham Hotspur and Liverpool were subpar in their respective draws, and Chelsea and Arsenal were both defeated.
But what about Leicester City? Brendan Rodgers' side raced to a 3-0 victory over Brighton & Hove Albion on Sunday to rise to third place in the table.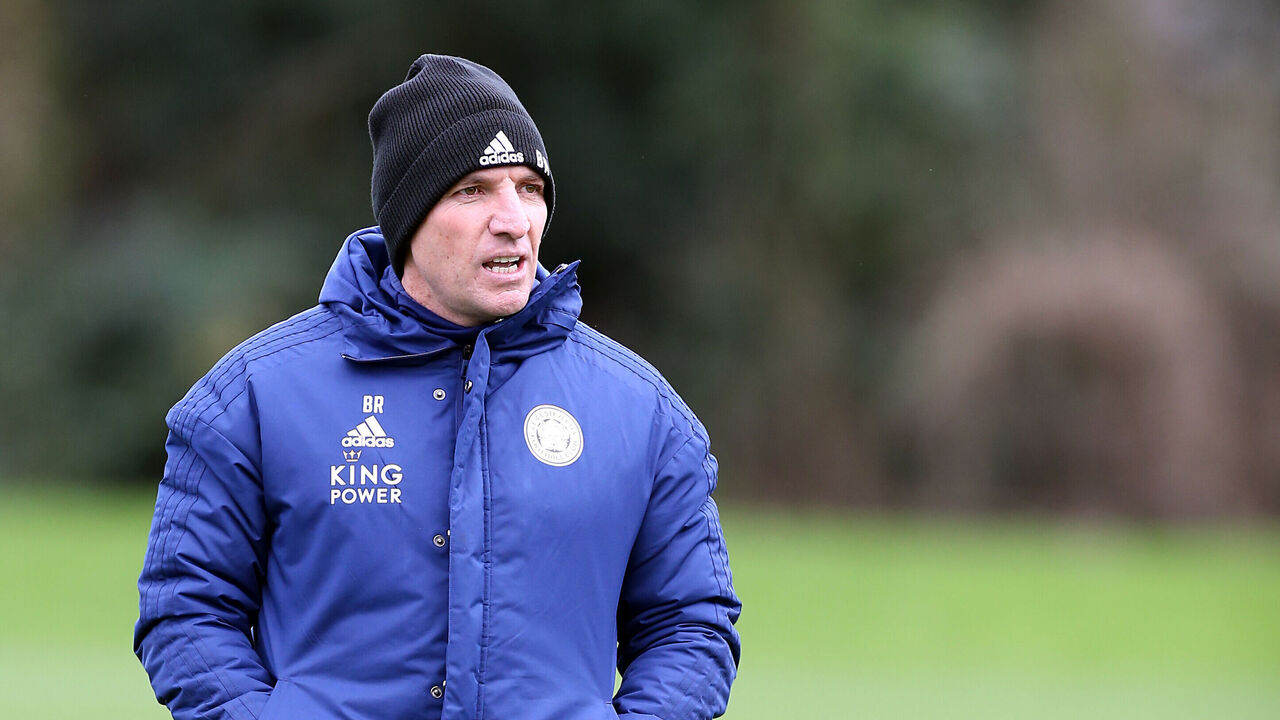 Leicester have contended with the same setbacks as every other club competing in Europe. They've successfully navigated a Thursday-Sunday schedule, finishing top of their Europa League group and winning five out of the six domestic matches that followed their weekday endeavors. They've also had their own injury issues, with Wilfred Ndidi, Ricardo Pereira, Caglar Soyuncu, and Timothy Castagne combining for only 14 top-flight starts this season.
Rodgers has simply managed his squad better than anybody else. He's leaned on fringe players such as Christian Fuchs, who has only made one fewer league start than he did over the whole of last season; Kelechi Iheanacho has led the attack in the Europa League, giving Jamie Vardy some valuable rest; he's made 34 substitutions in the Premier League, which is 14 more than Pep Guardiola has used at Manchester City.
If Leicester can pull through the festive period largely unscathed, there's no reason why they can't mount a title challenge in this strangest of seasons.
Just how far will Arsenal fall?
It's going from bad to worse for Mikel Arteta and Arsenal.
The Gunners put in another abominable display on Sunday, falling 1-0 to Burnley at home; the defeat signaled the first time since 1959 Arsenal have dropped four consecutive home matches in league play. Fans, taking in their first Premier League game at the Emirates since the COVID-19 pandemic took hold, booed the hosts off the field at the final whistle.
The latest setback leaves Arsenal, incredibly, 15th place in the table, five points above the relegation zone. They could fall further yet. There was no indication on Sunday that Arteta – nor this group of players – is capable of turning things around.
Among many other issues, the attack once again looked blunt. Pierre-Emerick Aubameyang showed he still knows where the net is, at least, but he scored at the wrong end with his header in the second half.
A word, too, on Granit Xhaka, who may just be the most careless player in the league. The midfielder was sent off for an absurd sequence in which he committed a foul and then reacted angrily to it, grabbing an opposing player by the neck – brief as the act of aggression may have been, it was a spectacularly foolish thing to do, especially in the age of video review.
Is Xhaka solely to blame? Or is Arteta at fault for playing him in the first place? One thing's for certain: there's plenty of criticism to go around right now in north London.