And … breathe. After a flurry of deadline-day moves, theScore picks out the winners and losers from the most unpredictable summer transfer window of our time.
Winners: Paris Saint-Germain
PSG bullied the opposition in the summer transfer window, showing no mercy as they poached teams' best players on free transfers. The barely believable signing of Lionel Messi served as a changing of the guard, the handing of the baton from the football establishment to the new kids on the block.
PSG's signings read like end credits on a Hollywood epic: Messi, Gianluigi Donnarumma, Achraf Hakimi, Georginio Wijnaldum, and Sergio Ramos join an already stellar cast featuring Marquinhos, Marco Verratti, Neymar, and Kylian Mbappe. That PSG could assemble such a roster without falling afoul of UEFA's Financial Fair Play rules is either genius or suspicious, depending on your perspective.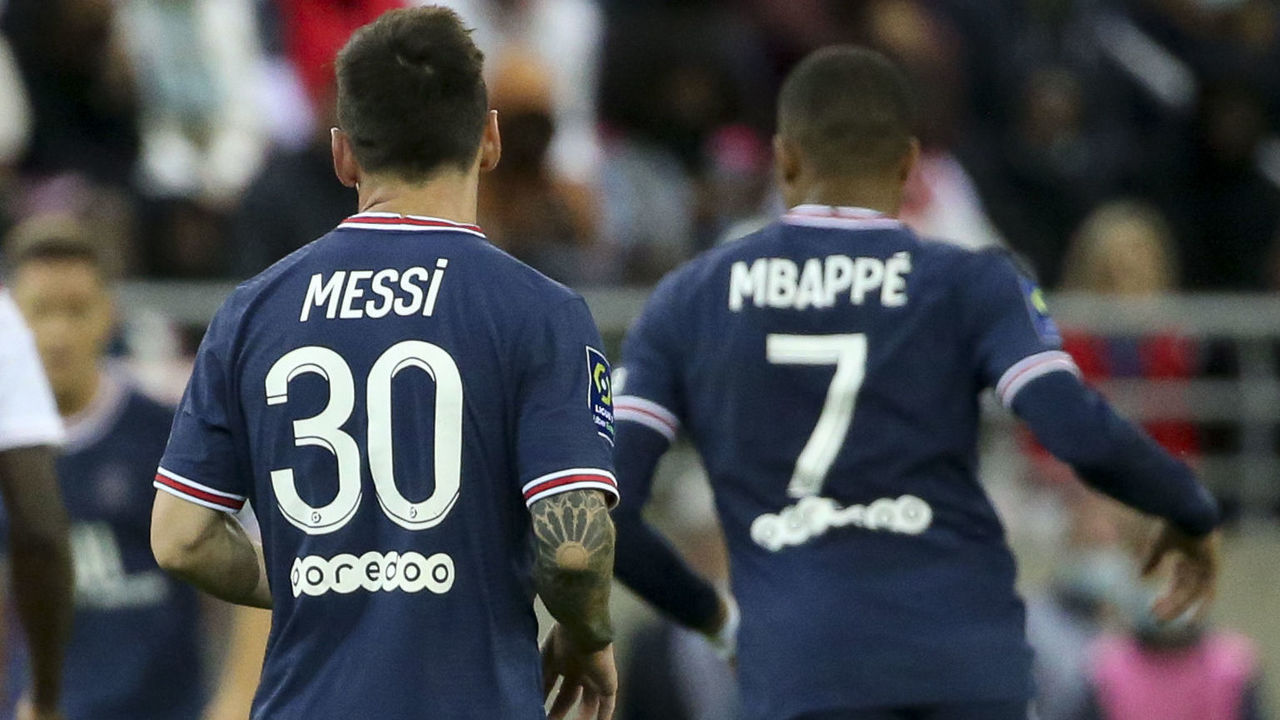 Perhaps emboldened by their headline-grabbing moves, Les Parisiens reportedly had the cojones to turn down Real Madrid's €200 million for Mbappe. PSG president Nasser Al-Khelaifi seems to be convinced he can re-sign the 22-year-old hotshot before his contract expires next summer.
Now come the expectations: PSG have to win the Champions League, the competition their Qatari owners have sought since they took over the club in 2011. Anything less will be a failure.
Losers: Barcelona
If you think your favorite team had a rough transfer window, take solace in the fact it wasn't as disastrous as what transpired at Barcelona.
Mired in a financial quagmire of its own making, the Catalans lost Messi even though he wanted to stay. That alone makes Barca the biggest loser of the summer – perhaps any summer. Maybe the Blaugrana could've kept Messi if they managed to offload Antoine Griezmann before the final day of the window.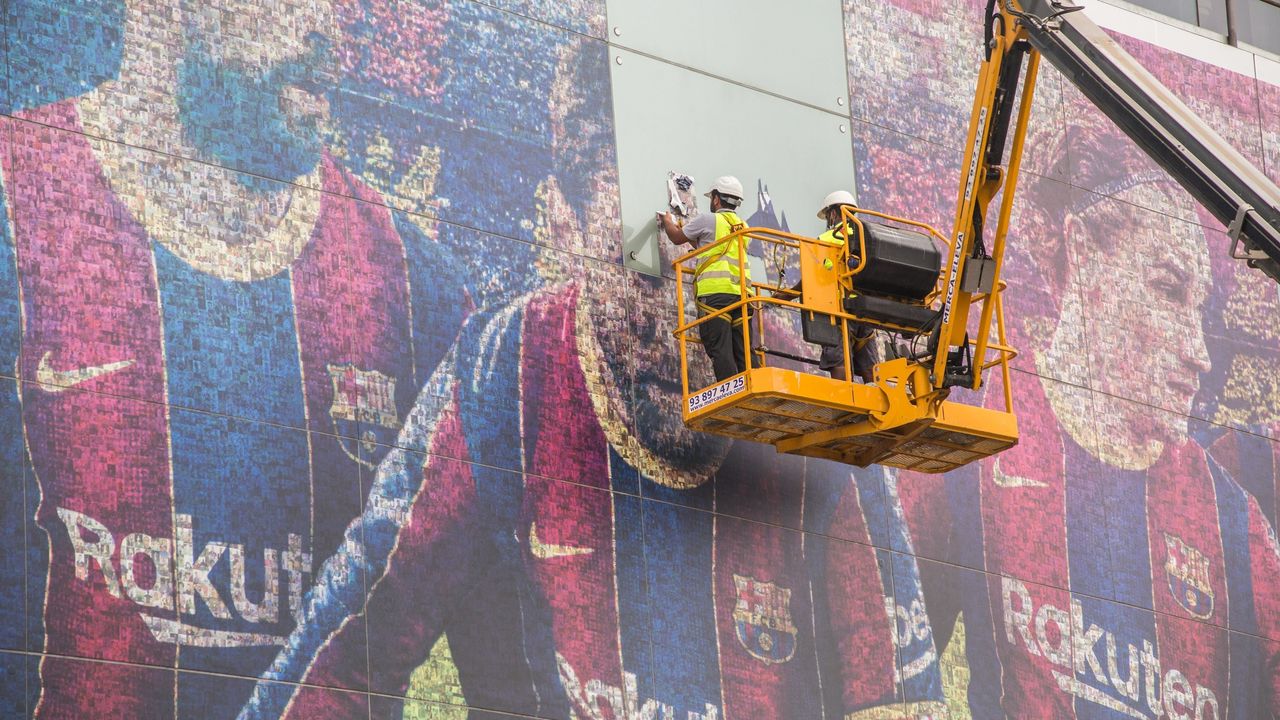 As if losing Messi wasn't bad enough, Sergio Busquets and Jordi Alba had to take last-minute pay cuts just to allow the club register Sergio Aguero's contract. If they hadn't, Barcelona would've exceeded their salary cap and forfeited Aguero's signing.
Barcelona were so strapped for cash they couldn't even keep promising teenager Ilaix Moriba, who was relegated to the club's B team in the preseason because of his contract demands and later sold to RB Leipzig. All told, these guys put on a masterclass in how not to run a football club.
Winners: Manchester United
For a long time, Manchester United seemed to spend money for the sake of spending money. They're still dropping huge wads of cash, but at least they're breaking the bank on the right players.
Take away Cristiano Ronaldo for a second. The addition of Jadon Sancho solves a problem on the right wing and solidifies an electrifying front four that could compete with any team in Europe. The arrival of Raphael Varane also brings much-needed relief to a back line that has cost United points in the past. Together, they've brought a balance to United unseen since the days of Sir Alex Ferguson. Fans would have liked a defensive midfielder to round out the team, but for once, the Red Devils have the vast majority of pieces in place.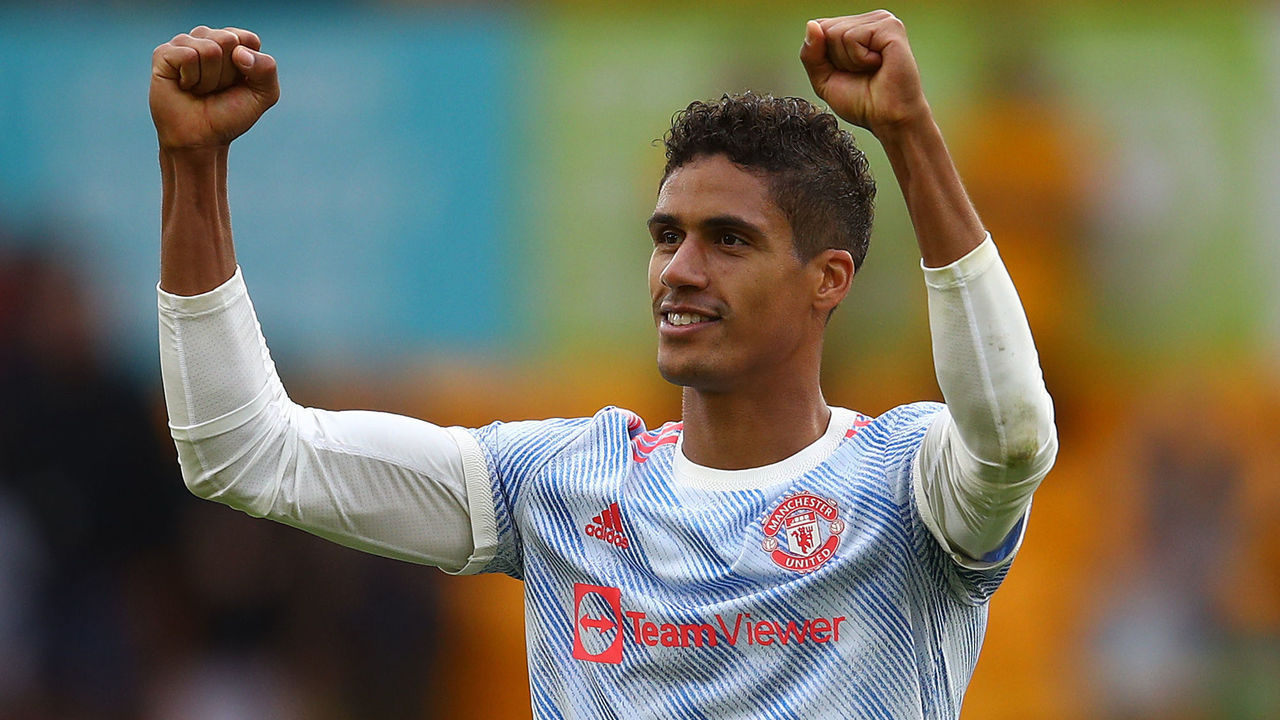 Now, Ronaldo himself doesn't exactly address a need. He'll simply score the goals Edinson Cavani would have otherwise netted. Ronaldo may even take time away from budding talent Mason Greenwood. But the 36-year-old wouldn't have returned if he didn't believe the club could win trophies. And that's ultimately validation of Ole Gunnar Solskjaer's squad and the club's prospects.
Loser: Harry Kane
Harry Kane clearly wanted to leave Tottenham Hotspur for Manchester City this summer, but there was no convincing chairman Daniel Levy. City's reported £125-million bid fell well short of Levy's asking price, and Kane couldn't possibly force his way out with three years remaining on his contract. Had he negotiated a release clause in the six-year deal he signed with Tottenham back in 2018 – as Jack Grealish did with Aston Villa last year – Kane would've had the authority to engineer a move to the reigning Premier League champions.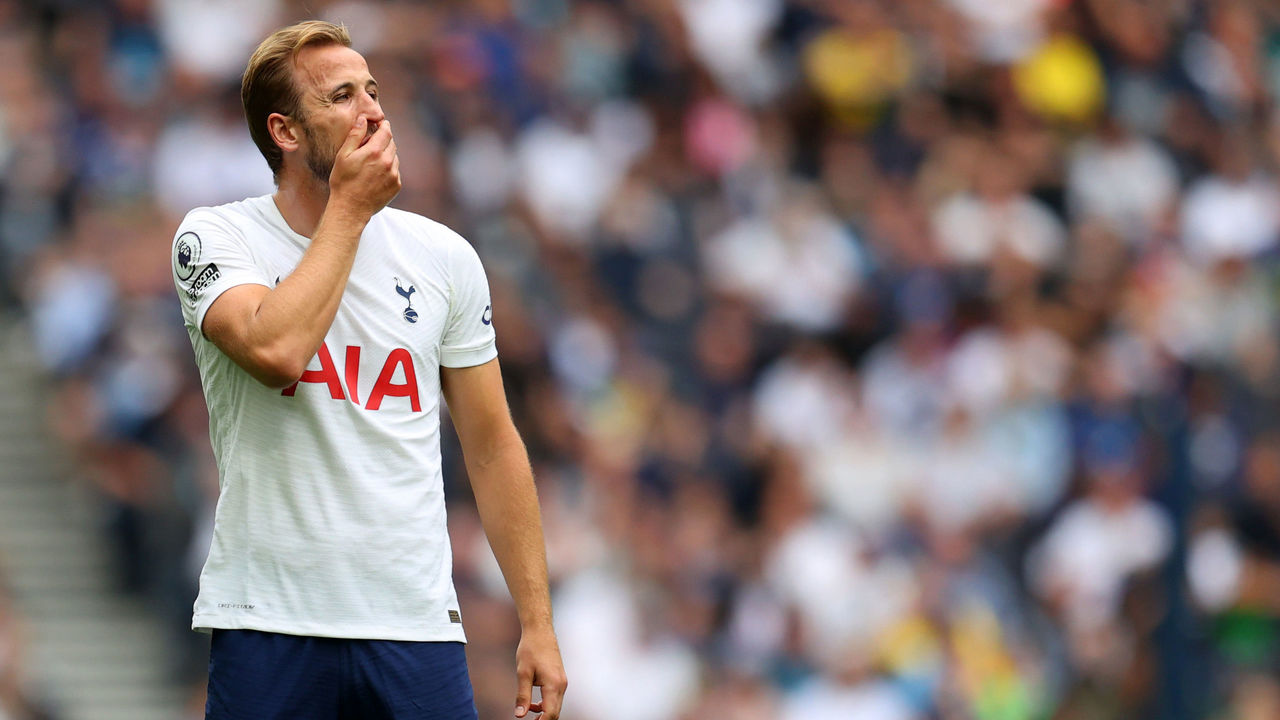 Despite the power struggle, the 28-year-old said his "conscience is clear," and true as that may be, he has a lot of work to do to regain the faith of the fans. He did himself no favors by showing up late to preseason training. Whether he had an agreement with the club to arrive at a later date is irrelevant. Perception is reality, and unfortunately for Kane, he's lost the benefit of the doubt.
There's only one thing he can do to restore his name: score goals.
Winner: The almighty Premier League pound
It was business as usual in the Premier League. Even against the backdrop of a pandemic that has pilfered the coffers of the richest clubs, spending among English teams topped £1 billion for the seventh consecutive summer, according to transfermarkt.com.
Most expensive signings
| Player | Club | Fee |
| --- | --- | --- |
| Jack Grealish | Manchester City | £100 million |
| Romelu Lukaku | Chelsea | £97.5 million |
| Jadon Sancho | Manchester United | £73 million |
| Ben White | Arsenal | £50 million |
| Raphael Varane | Manchester United | £41 million |
(Source: Sky Sports)
Even with a hefty £97.5-million outlay for Romelu Lukaku, Chelsea only really spent as much as it had raised in sales. That's thanks to club director Marina Granovskaia, who once again displayed her negotiating acumen to secure close to £90 million for Tammy Abraham, Kurt Zouma, and Fikayo Tomori.
However, some teams may rue the amount of money they've coughed up. Arsenal sit at the bottom of the Premier League despite handing over a reported £156.8 million in transfer fees – more than any other club in the English top flight. The Premier League pound giveth and taketh away.
Loser: Serie A
Ronaldo and Lukaku, the top two scorers from the past Serie A season, led an exodus of talent from the peninsula this summer. Most of it was, for better or worse, financially driven. Inter Milan, facing a financial reckoning just a few short months after winning the Scudetto, had to sacrifice Lukaku and Hakimi, and across town, rivals AC Milan decided to surrender Donnarumma on a free transfer, having refused to raise their offer of €7 million per season. Udinese sold midfield juggernaut Rodrigo De Paul for a hefty profit, and Atalanta peddled up-and-coming defender Cristian Romero to Tottenham for the same reason.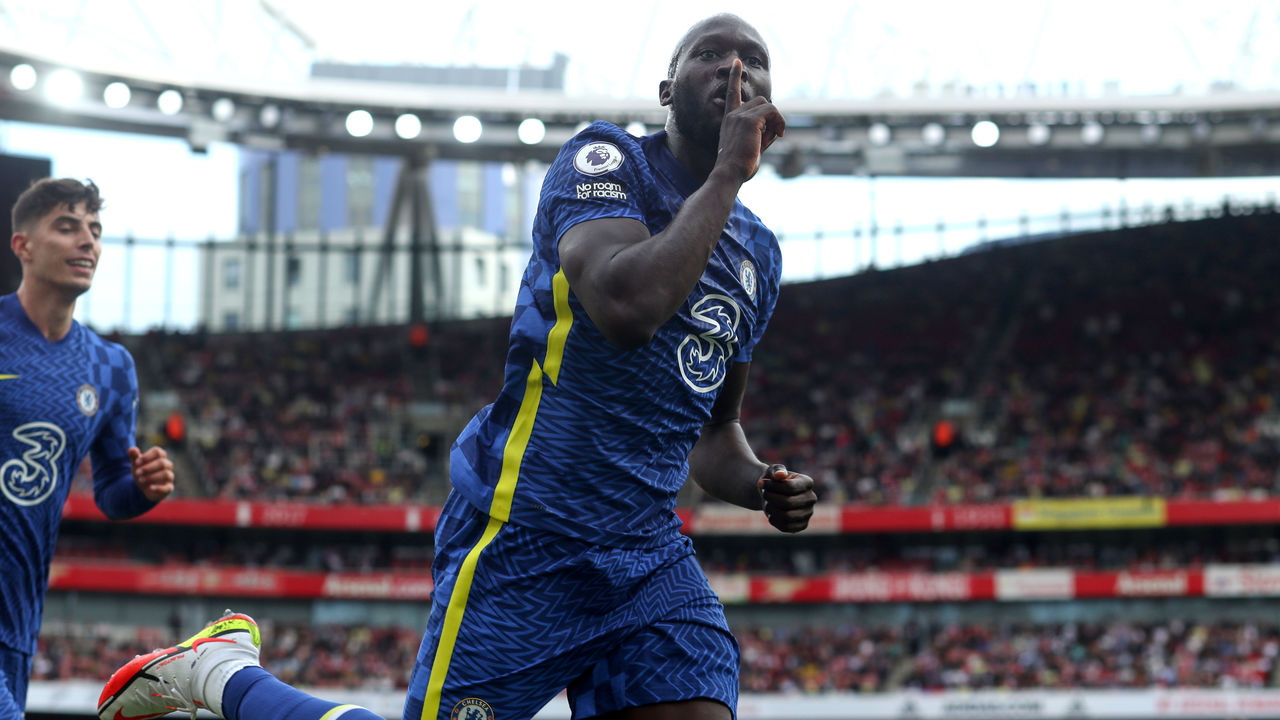 Serie A itself isn't in bad shape – it recorded more goals than any of the other top five leagues last weekend – but it's lost a ton of visibility. Unlike Premier League clubs – which rely on lucrative domestic and international TV deals – every team in Italy has had to make sacrifices to recover lost revenue during the pandemic.
Winners: Roma
For two years, Roma have announced each of their signings alongside pictures of missing children, using their global reach on Twitter not just to tease an announcement or score social media points, but to affect positive change in their community and abroad.
So far, 12 of the more than 100 children who have featured in Roma's campaign have been found safe.
"It is difficult to explain the happiness of having in some way contributed to the finding of one of these children and consequently to the relief of her family," said Uzbek striker Eldor Shomurodov, who joined the club from fellow Serie A side Genoa in August. "I'm proud to be part of a club that uses the popularity of football in this way."
Last year, Roma brought more than 200 professional clubs together to raise awareness on International Missing Children's Day, sharing videos to a combined 400 million followers.
Loser: UEFA
UEFA is finally admitting defeat. Financial Fair Play is reportedly heading into the bin after a decade of politics and grandstanding. Ultimately, FFP did nothing to bridge the gap between the elite and the chasing pack. If anything, it protected the wealthiest teams, whose vast revenue streams enabled them to spend more money then their thriftier peers.
UEFA relaxed FFP regulations during the pandemic, which could explain why PSG managed to commit tens of millions of euros in salaries and transfer fees despite suffering losses of €204 million and €124 million in the past two seasons.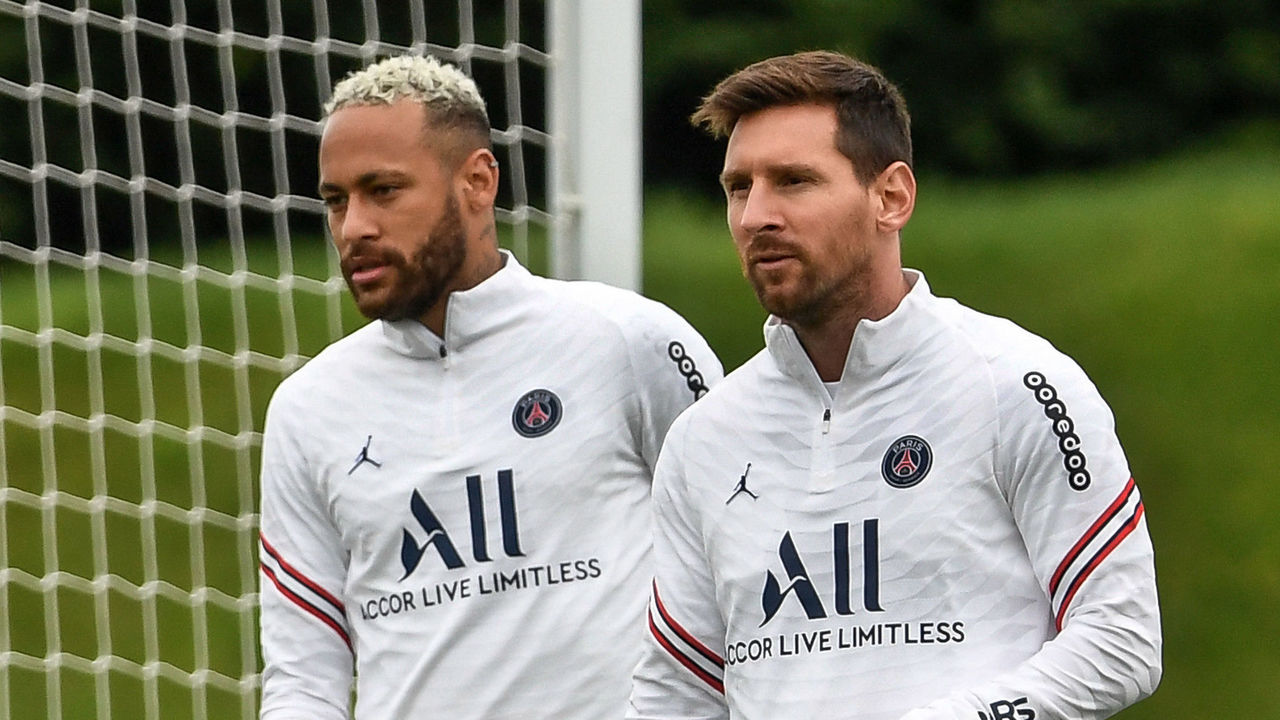 But with or without FFP, UEFA doesn't have the confidence of some of its biggest stakeholders. The threat of a breakaway Super League remains high, with a court in Madrid ordering UEFA to rescind the sanctions it imposed on the 12 breakaway clubs. Barcelona, Juventus, and Real Madrid, in particular, believe UEFA has failed to develop a sustainable model. Fans of both big and small clubs believe the same.
The last few months proved UEFA can't do much to create parity.