Premier League chief executive Richard Masters wants fans to quickly return to stadiums, with clubs participating in the 2020-21 season risking a £700-million loss.
Supporters are currently not allowed into top-flight matches until October, BBC Sport's Dan Roan understands. However, ESPN's Rob Dawson reports Manchester United are exploring the possibility of playing in front of a reduced 12,000-person capacity for their home opener against Crystal Palace on Sept. 19.
"We have to get back to fans inside stadia as quickly as possible – that's the big thing that's missing, economic or otherwise – we need fans back inside stadiums for all sorts of reasons, and it's the number one priority," Masters told BBC Sport.
Master claims Premier League clubs have already collectively suffered a £500-million shortfall since English football returned behind closed doors in June.
The government selected a friendly between Brighton & Hove Albion and Chelsea on Aug. 29 as one of several trial events for the gradual return of spectators. Around 2,500 socially-distanced fans watched the two Premier League sides contest a 1-1 draw at The Amex.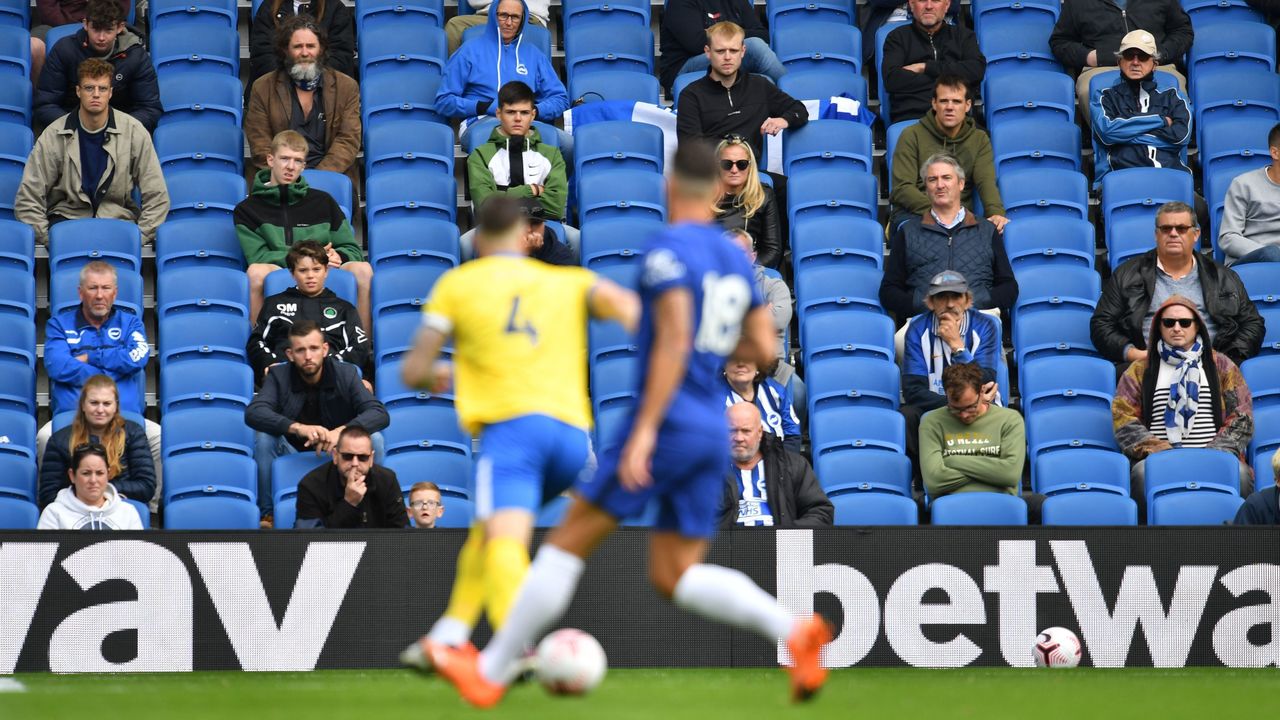 However, the Premier League's plan to bring back supporters took a hit when the UK government announced restrictions on gatherings of more than six people, beginning on Monday.
"It doesn't lower our ambitions – it just means that we'll have to adapt – it's one thing we've shown over recent months, we're able to adapt to the situation," Masters said.
"We wait to see what the government decides, and we'll remain in dialogue with them throughout," he continued.
"We always knew September was going to be a difficult month at the start of the return to normality the government was talking about, and so we should anticipate bumps in the road."