We sized up the field heading into the tournament, and now it's time to take stock after the conclusion of the group stage. With only 16 nations remaining, here's how the title hopefuls stack up going into the knockout fixtures.
1. Italy ??
Easily the standout side thus far. Italy heads into the knockout stage on the back of an opening round that was all but perfection: three matches, three victories, seven goals scored, and none conceded. This was no lucky three-game run, either. The Azzurri's defense, a potential concern coming in, has a tournament-best 1.0 expected goals against (xGA). And now that midfield has Marco Verratti fit again? Look out, world. Italy's the real deal.
2. France ??
The pre-tournament favorite hasn't kicked things into high gear just yet, but the flashes of brilliance we all expected from such an incredible squad have been tantalizing. Karim Benzema is on the board, Paul Pogba has played some truly sumptuous passes, and Kylian Mbappe has been inches away from multiple magical moments. If it all clicks, France will be a big problem. Surely, it's only a matter of time.
3. Belgium ??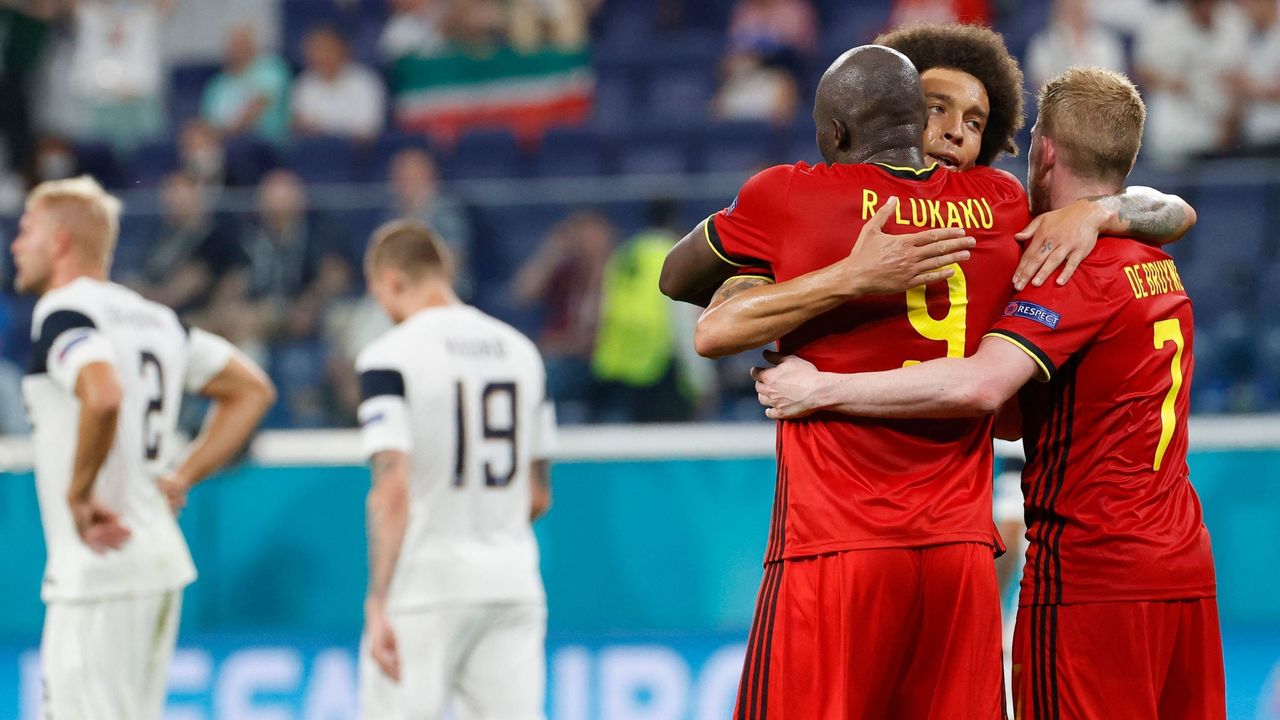 There are still very valid questions about Roberto Martinez's side. Asking some immobile defenders to play a high line is suspect, and the national team shirt hasn't magically fixed Eden Hazard. But superstar players can paper over all the cracks, and in Kevin De Bruyne and Romelu Lukaku, Belgium perhaps has the tournament's best one-two punch. They each won group-stage matches on their own; can they do it in the knockout rounds?
4. Spain ??
Yes, having the misfiring Alvaro Morata lead the attack is concerning. And yes, a baffling inability to convert penalties could prove fatal – Spain has squandered five consecutive spot-kicks. But, despite finishing second in Group E, this talented outfit compiled some dominant underlying numbers. Sitting second in both expected goals (xG) and expected goal difference (xGD) means there's reason for optimism.
5. Netherlands ??
As fun as it's been to joke about Frank de Boer, the belittled bench boss may have the last laugh. The Netherlands, aside from four manic minutes against Ukraine, blasted through the group stage, scoring more goals than any other nation (8) on a tournament-best xG tally. The Dutch are getting contributions from all over the pitch, too, and find themselves with an extremely favorable path to the semifinals. The latter alone makes them serious contenders.
6. England ?gbeng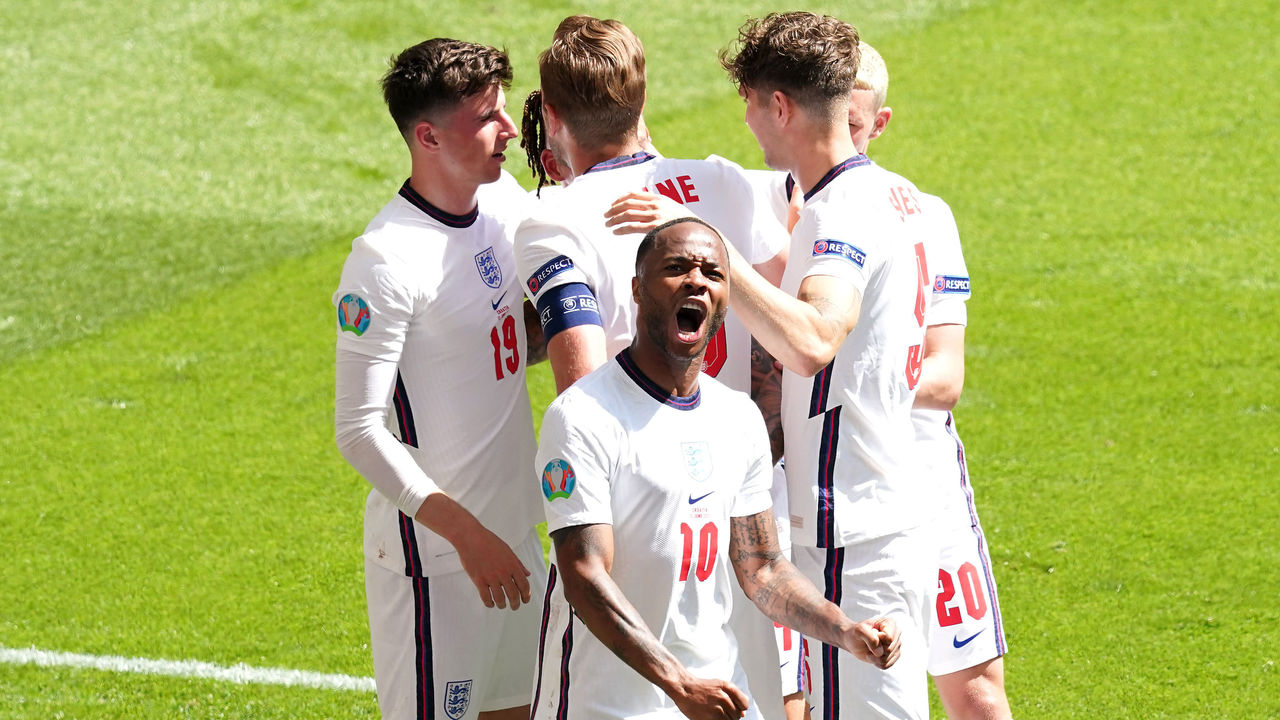 It's coming home. Or maybe it isn't. Either way, Gareth Southgate is sure to figure prominently in England's pursuit of its first significant piece of silverware since 1966. Pessimism is warranted – only Finland and Hungary managed fewer shots per match than England. However, in the group finale against the Czech Republic, Jack Grealish and Bukayo Saka were inserted in the XI to great results for the Three Lions' attack.
7. Germany ??
Germany may be the competition's most difficult team to read. Which version of this side is the real thing? Is it the one that ripped through Portugal with speed and style, or the lackluster unit that was six minutes away from being knocked out of the Euros, at home, by Hungary? The truth is probably somewhere in the middle. Jogi Low still isn't getting the best out of his players with his 3-4-2-1 system, though, and that's cause for serious concern.
8. Portugal ??
Cristiano Ronaldo has been an irrepressible force with a tournament-best five goals. Additionally, Renato Sanches inspired in his first start against France after Fernando Santos finally decided to ditch the two-man defensive midfield. OK, now for some bad news: Portugal's backline is painfully glacial and has won the fewest aerial duels per match of any team at the event (7.3). It also can't deal with pace. Next up: speed demons Belgium.
9. Sweden ??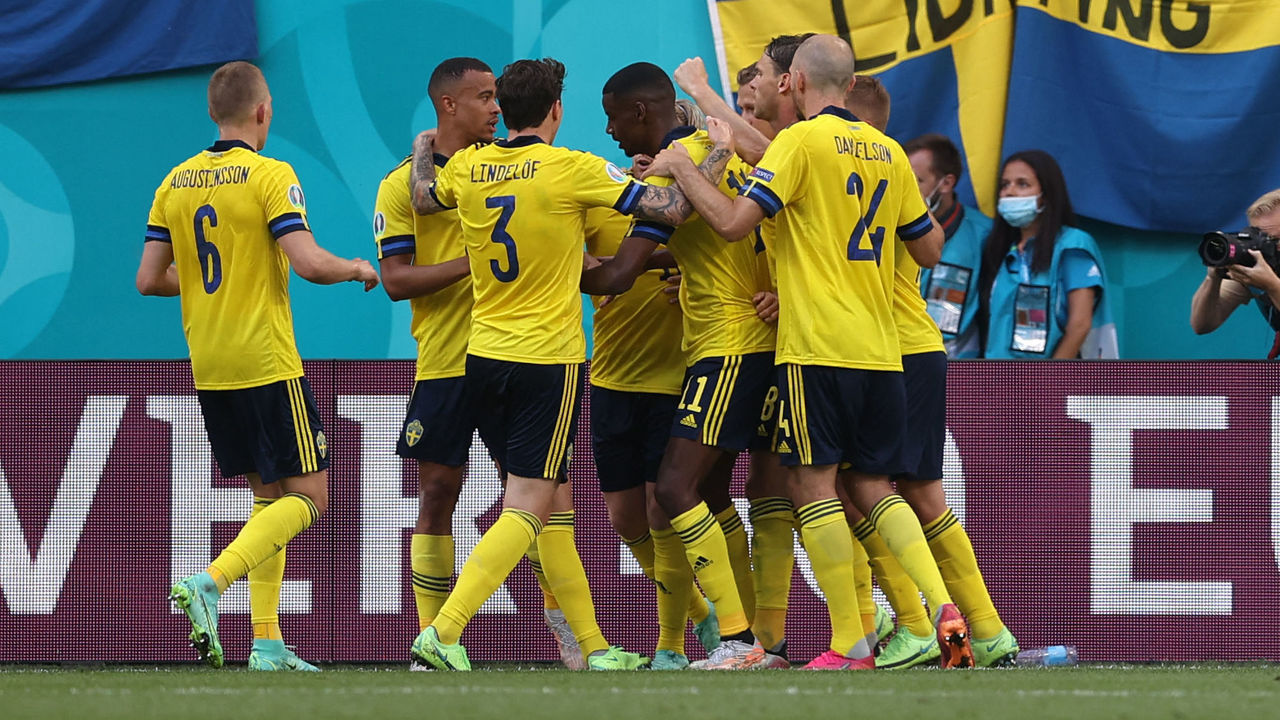 If it wasn't for Alexander Isak, Dejan Kulusevski, and Emil Forsberg, watching this Sweden team would be a painful experience. It has the tournament's worst figures for possession (35.3%) and successful passes (69.9%), and also the highest numbers for clearances hoofed from danger (102). It's not pretty football, but, with a first-place finish in Group E under their belt, it's undeniably effective stuff from Janne Andersson's men.
10. Denmark ??
Denmark has plenty of goodwill following Christian Eriksen's cardiac arrest and the team's brave response to that emotional toil. Plus, the Danes find themselves on the lighter side of the bracket in the knockout rounds. A repeat of their Euro 1992 heroics is a big ask, but Monday's morale-boosting 4-1 defeat of Russia should give Denmark belief that it could get as far as the semifinals.
11. Austria ??
Where would Austria be without David Alaba? The Real Madrid-bound superstar was influential for his country's group-deciding bout against Ukraine, assisting Christoph Baumgartner with an immaculate cross to ensure Austria's progression. Alaba has now set up three of the national team's last five goals at major tournaments. But he'll need to produce an otherworldly performance to push his squad past Italy in the last 16.
12. Croatia ??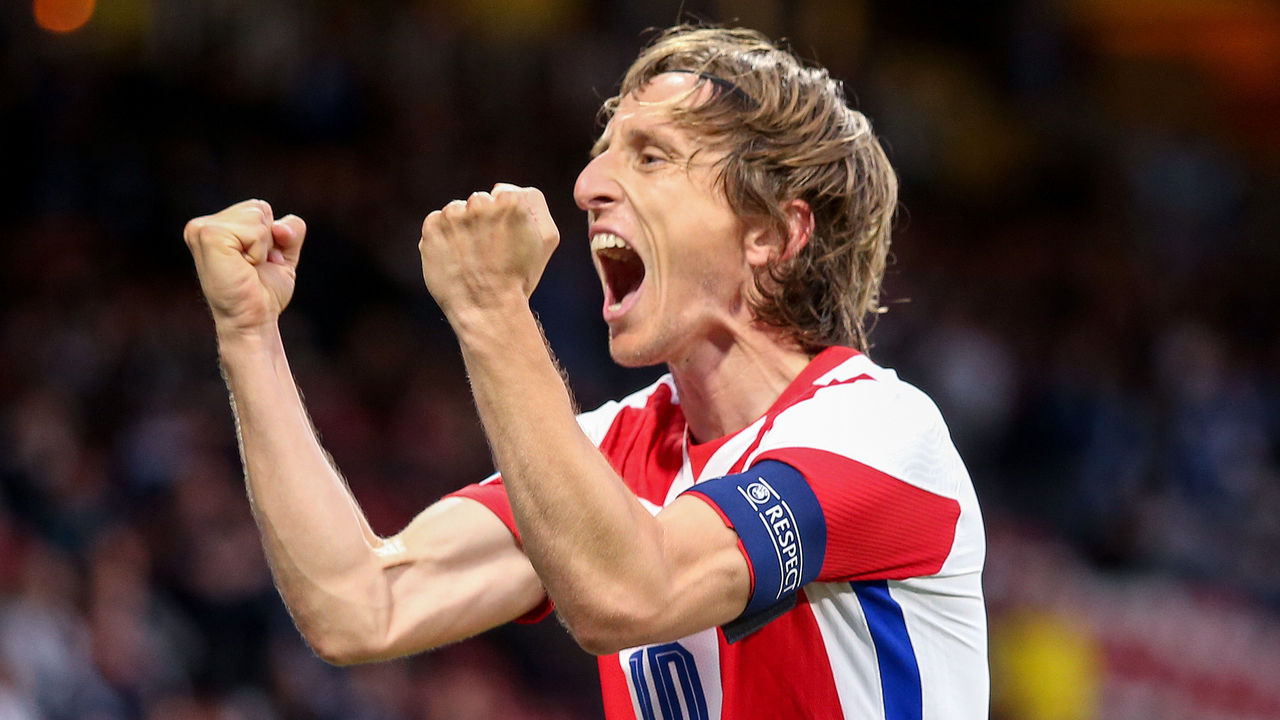 Croatia is a little frayed around the edges, but underestimating it could be foolish. Luka Modric's and Ivan Perisic's efforts against Scotland on Tuesday proved you sometimes only need a couple of top-notch players to drag an underperforming team over the line. A youthful Spain side will be a big test of how much Croatia has left in the tank.
13. Switzerland ??
It's remarkable that Vladimir Petkovic's Switzerland has made the round of 16 in four major tourneys on the trot without once resembling a threat to reach the latter stages. In each of those three previous tests, the Swiss have failed to progress. With France next on the docket, expect that run to endure. Still, full credit to human mini-fridge Xherdan Shaqiri for a magical demonstration against Turkey. T'was fun while it lasted.
14. Wales ?gbwls
It's already been buried by the excitement of Group F's frenetic affairs, Denmark's final-day comeback, and that second half between the Netherlands and Ukraine, but Wales' 2-0 victory in Baku in front of a huge number of Turkish supporters was one of the displays of the tournament so far. Wales boss Rob Page is wringing every last drop out of players who struggle to get starts for their clubs.
15. Ukraine ??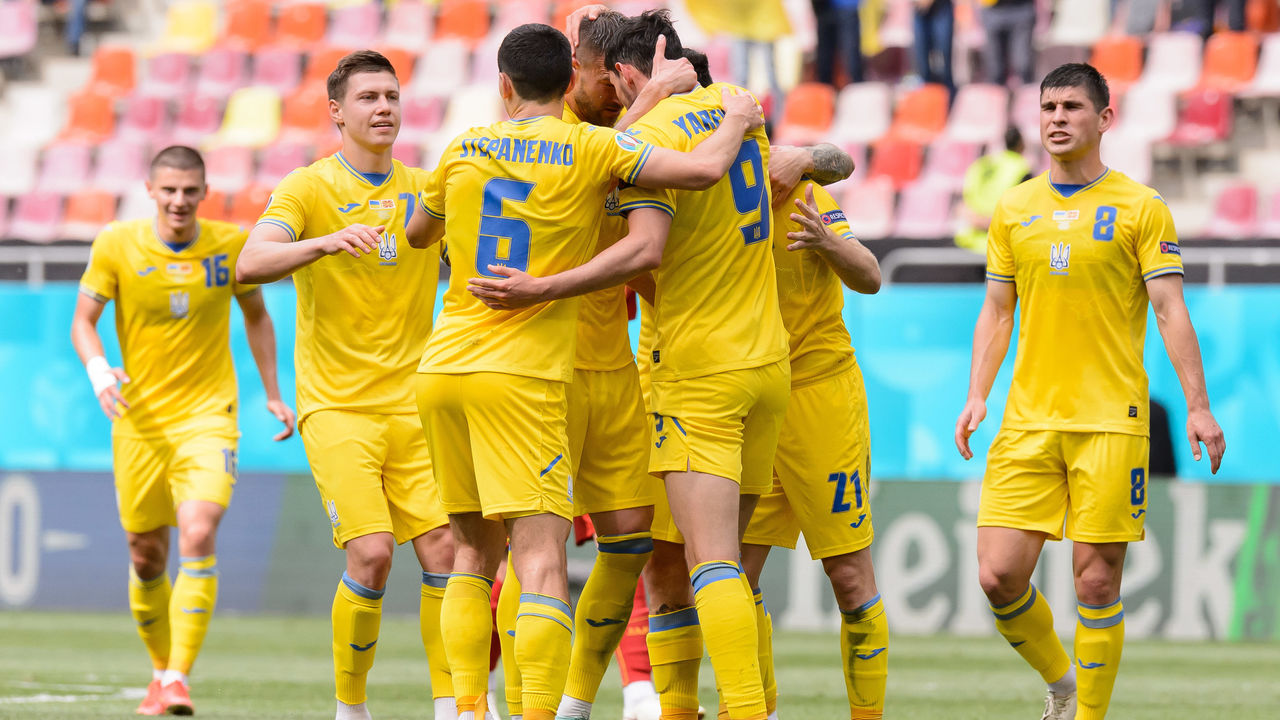 As the worst third-place team to advance – with a meager three points and a negative goal difference – Ukraine will need to step up its game if it's to topple Sweden in the round of 16. Roman Yaremchuk and Andriy Yarmolenko were dangerous during the group stage, but, after promising so much in his sublime pre-tournament performance against Cyprus, Oleksandr Zinchenko is yet to meet his usual high standards at Euro 2020.
16. Czech Republic ??
Take Patrik Schick's three goals out of the equation and the Czech Republic wouldn't have nabbed a knockout spot. Granted, that's not how this exercise works, but besides Schick's contributions (he's the team's only goalscorer), the Czechs weren't convincing against Croatia and England after topping a poorly-selected Scotland side in the opener. It's tough to see them getting past the Netherlands.