Before we turn our attention to the knockout stages, we're reflecting on an action-packed opening round of Euro 2020. Below, we highlight the big winners and losers from the group stage.
Winner: Netherlands
You couldn't have drawn this up any better for the Netherlands.
A team that entered the tournament with some lingering squad questions and a widely mocked manager rolled through the group stage, winning all three matches in relatively comfortable style. Better yet, results elsewhere have produced a hugely favorable path to the semifinals for the Dutch, who need to beat the Czech Republic and one of Wales or Denmark to reach the semis.
In a 24-team event, that's just about the best situation you could ask for.
At this point, anything less than an appearance in the final four would be viewed as a massive disappointment for the Oranje. After being the butt of so many jokes leading up to Euro 2020, Frank de Boer is surely having a chuckle to himself right now.
Loser: UEFA
Remember when UEFA – and president Aleksander Ceferin, in particular – got on its high horse during the infamous Super League debacle? Well, any goodwill the governing body built up has disappeared after a series of decisions at Euro 2020 that range from tone-deaf to downright heinous.
First, UEFA forced Denmark and Finland to resume playing after the traumatic experience of watching Christian Eriksen collapse on the pitch; it blatantly lied about the decision, too, claiming it was the players' request. Then, the governing body defended its handling of Benjamin Pavard's head injury by stating the Frenchman wasn't knocked out despite the defender saying otherwise. UEFA also considered taking action against Germany captain Manuel Neuer for wearing a rainbow armband in support of Pride Month. The investigation was abandoned after intense backlash.
Not content with all that, the governing body vetoed plans by the city of Munich to illuminate the Allianz Arena in rainbow colors. Showing support for the LGBTQ+ community – while also protesting a draconian law passed by the Hungarian government – would've been a "political" statement, UEFA said. Instead, it decided to show its "neutrality" by making … a political statement. The bar has always been extremely low for UEFA, and somehow it manages to play limbo and continuously fall short of its own shoddy standards.
And Ceferin? After fiercely chastising the Super League clubs at every opportunity, he's been conspicuously absent while the organization he runs continues to put its foot in its mouth.
Winner: Danish resilience
Easily the most beautiful moment of the tournament so far was seeing the delight of Danish players and fans as the nation, still recovering from the terrifying Eriksen incident, used a second-half flurry against Russia to book its place in the knockout stages.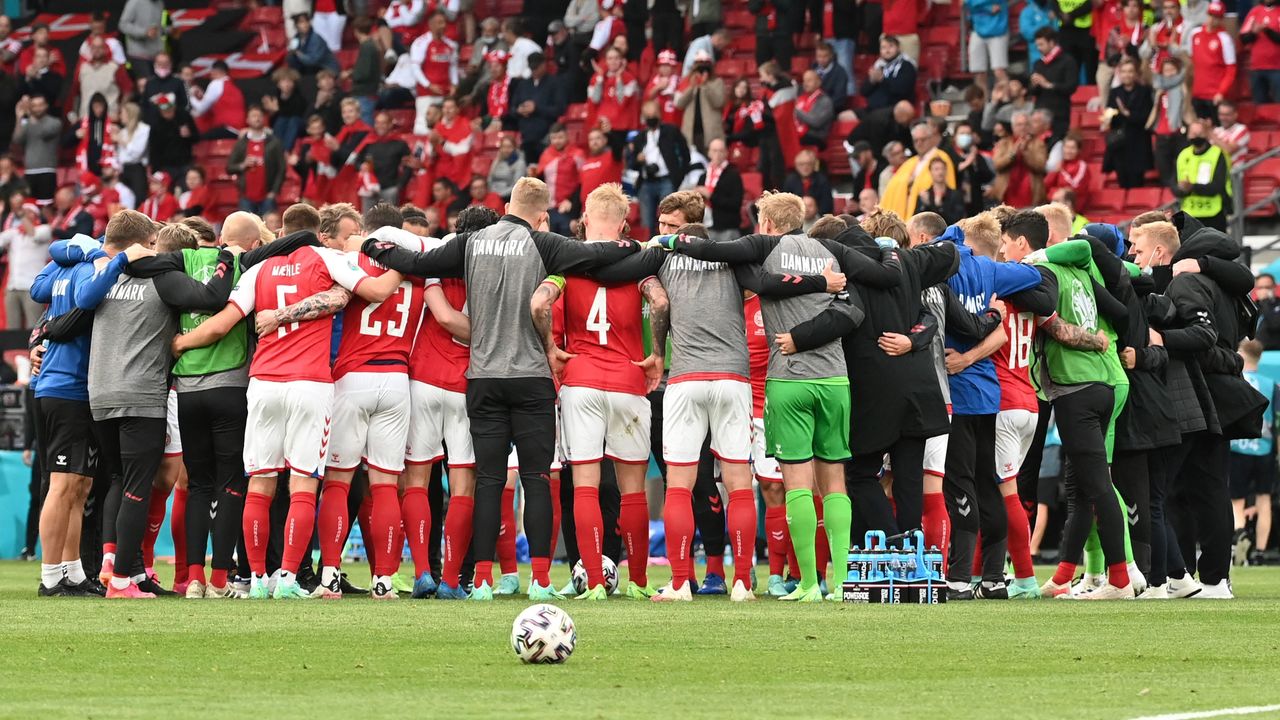 Football doesn't really matter in the grand scheme of things, as Eriksen's collapse reminded everyone, but it does have the power to bring joy in difficult times. Nobody deserves that more than Denmark right now.
Whatever happens throughout the remainder of Euro 2020, this Danish team, littered with heroes, will always be a winner.
Loser: Turkey
Worst. Dark horse. Ever.
If you fell into the trap of believing the pre-tournament hype, you're not alone. We were duped, too. In hindsight, perhaps we all put too much stock into Turkey's impressive victory over the Netherlands; much of the excitement around the team was built around that 4-2 victory in March. It turns out conceding three goals against Latvia a week later was a better indication of what was to come.
Defensive stalwarts Caglar Soyuncu and Merih Demiral looked nothing like the confident and aggressive center-backs we've seen at club level for Leicester City and Juventus, respectively. They often seemed lost. Creative fulcrum Hakan Calhanoglu was largely invisible, and captain Burak Yilmaz was starved of service up front. Turkey was neither solid defensively nor adventurous in attack. Not a great combination. Senol Gunes' team whimpered out of the tournament with no points, scoring just one goal and conceding seven in three matches.
What a letdown.
Winner: Patrik Schick
Patrik Schick is the prototypical breakout star. There's one at every major international tournament. Someone obviously talented, relatively young, and waiting for a marquee moment on the grand stage after not yet putting all the pieces together at club level.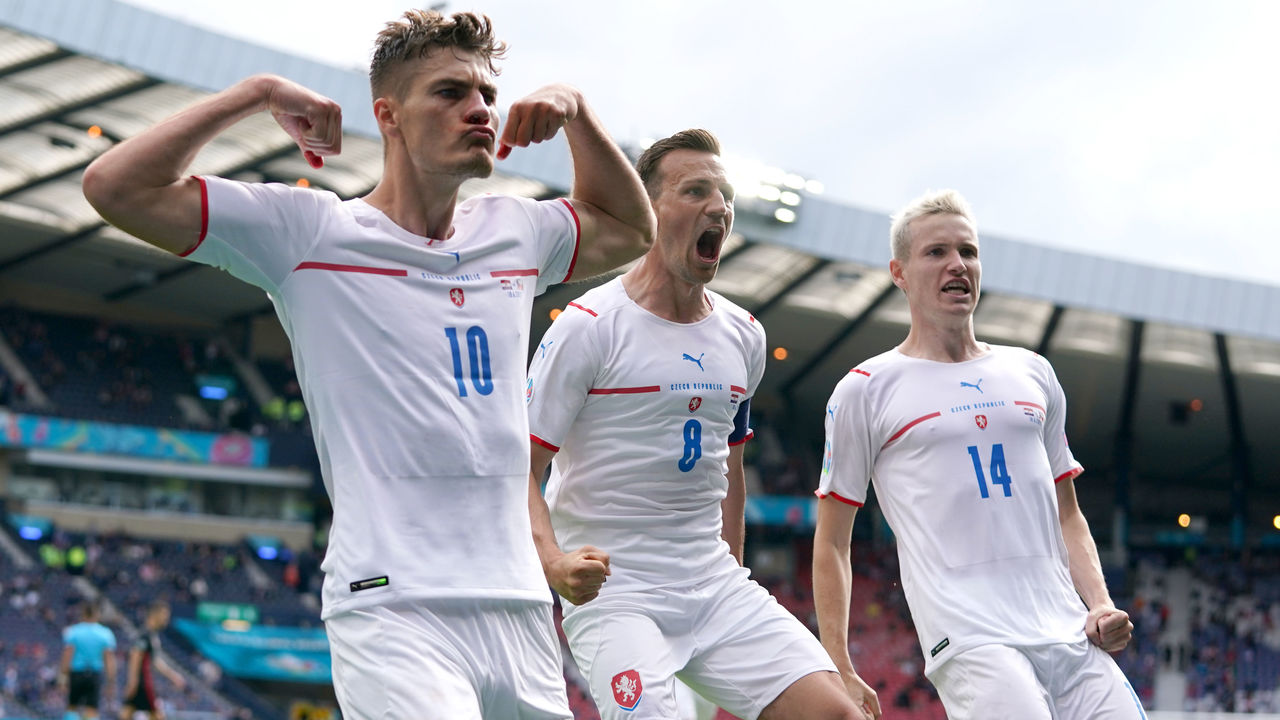 The 25-year-old has shown flashes of brilliance at club level throughout his career. He would've joined Juventus in 2017 were it not for a failed medical, and Roma spent €40 million to secure his services that same summer. Schick's bounced around a bit since then, going on loan to RB Leipzig before finding his feet at Bayer Leverkusen.
It's all come together at the Euros, though. He's the focal point of the Czech Republic's attack, and his otherworldly 50-yard strike against Scotland will go down as one of the great goals in tournament history. Schick, after a handful of false dawns, is having his moment.
Loser: Fernando Santos
When you're given the keys to a Ferrari, you don't drive it like a Yugo.
Literally everyone in world football has been screaming some form of this metaphor at Fernando Santos in recent months, worried that his conservative approach would shackle a Portugal side that is undeniably more talented than the victorious squad of five years ago. We were all right to be concerned.
After winning Euro 2016 with a defense-first mindset, Santos has gone back to that well again. Even though the reigning European champions scored seven goals in three group matches, they haven't shown the flowing style that such a skilled team is capable of. Playing multiple defensive midfielders, even against inferior opposition, will do that. The result: a third-place finish in Group F and a date with the red-hot Romelu Lukaku and Belgium.
Unless Santos takes the handbrake off, Portugal's title defense won't last beyond the round of 16.
Winner: Wales
Wales went into Euro 2020 with very little fanfare. A semifinalist five years ago, virtually nobody outside the country – and perhaps even inside – expected Robert Page's team to make any noise this summer. Many predicted the Welsh would bring up the rear in Group A. Full disclosure: We did, too.
Star duo Gareth Bale and Aaron Ramsey played sparingly in recent years, riddled by injuries (Ramsey) and questions about their commitment to the sport itself (Bale). As we've seen in the past, though, pulling on the national team kit can soothe lingering ailments and solve issues off the pitch.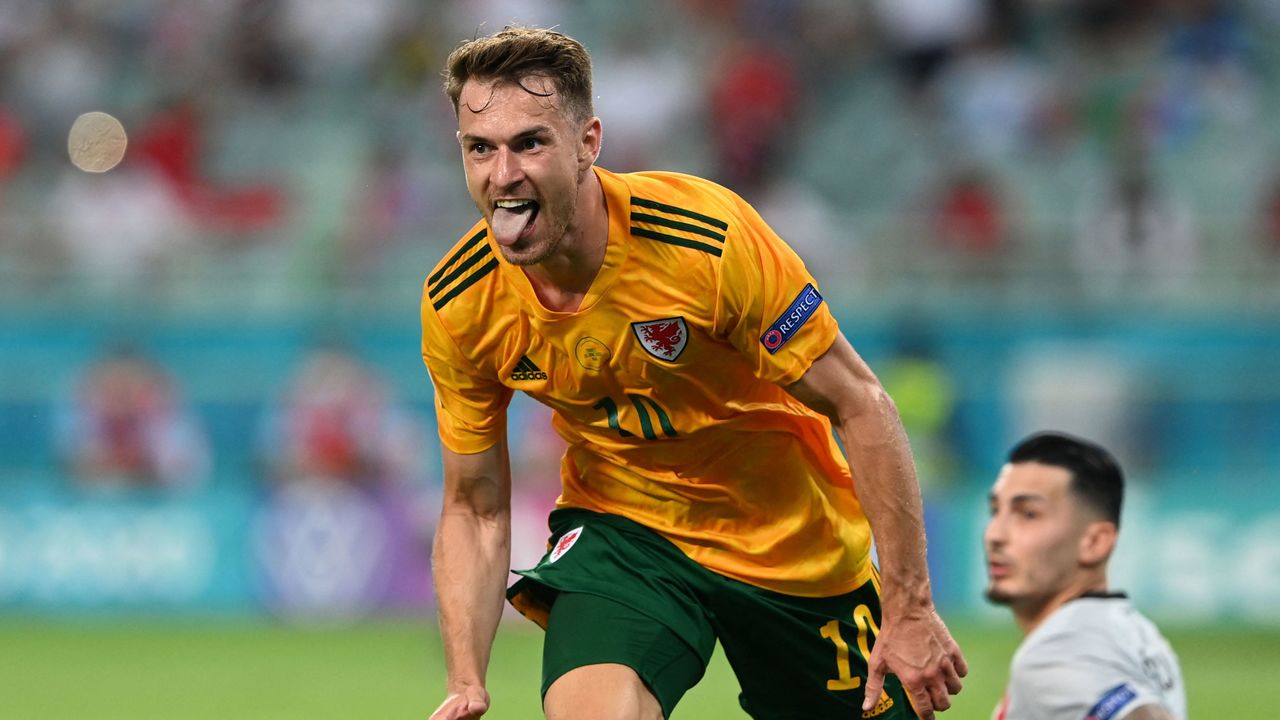 Bale and Ramsey have been rejuvenated. They look fit and energetic, giving Wales a dangerous one-two punch that can threaten any backline. They've also raised the level of their teammates.
"We've got a lot of players who don't play regularly for their clubs. What is it? Is it the crest on their chest that makes them raise their game? It must be," Page said after the win over Turkey. "It's playing for Wales. It's powerful, and everybody would walk on broken glass to get into this squad."
Loser: Coca-Cola
Did Cristiano Ronaldo's removal of two Coca-Cola bottles during a press conference actually result in the beverage behemoth's market value falling by roughly $4 billion? Probably not. But that didn't stop the narrative.
If nothing else, Coca-Cola gained a vocal supporter in the form of Ukrainian attacker Andriy Yarmolenko. You win some, you lose some.
Winner: North Macedonia
Football is often viewed through the lens of perennial powers, both at club and international level. The likes of England, Spain, Italy, France, and Germany get much of the attention. It's understandable. But the sport isn't only for those nations.
It's also for the likes of North Macedonia, which will likely never win a major international tournament or produce a golden generation of talent to challenge its more illustrious European peers. But that's OK. North Macedonia, despite losing all three group matches and conceding eight goals, showed that it was no pushover. This team, which qualified for the tournament through the "easier" playoff path, didn't look out of place.
Qualification for a first-ever major competition also gave beloved captain Goran Pandev the ideal send-off. The 37-year-old scored once and was given a touching guard of honor in his farewell match against the Netherlands.
Sometimes, there's more to winning than the final result.
Loser: Jadon Sancho
It seems odd to brand someone a "loser" when his country topped its Euro 2020 group and the player himself is seemingly nearing a mammoth move to Manchester United. But it's hard to see how Jadon Sancho emerged as anything but after England's opening three matches.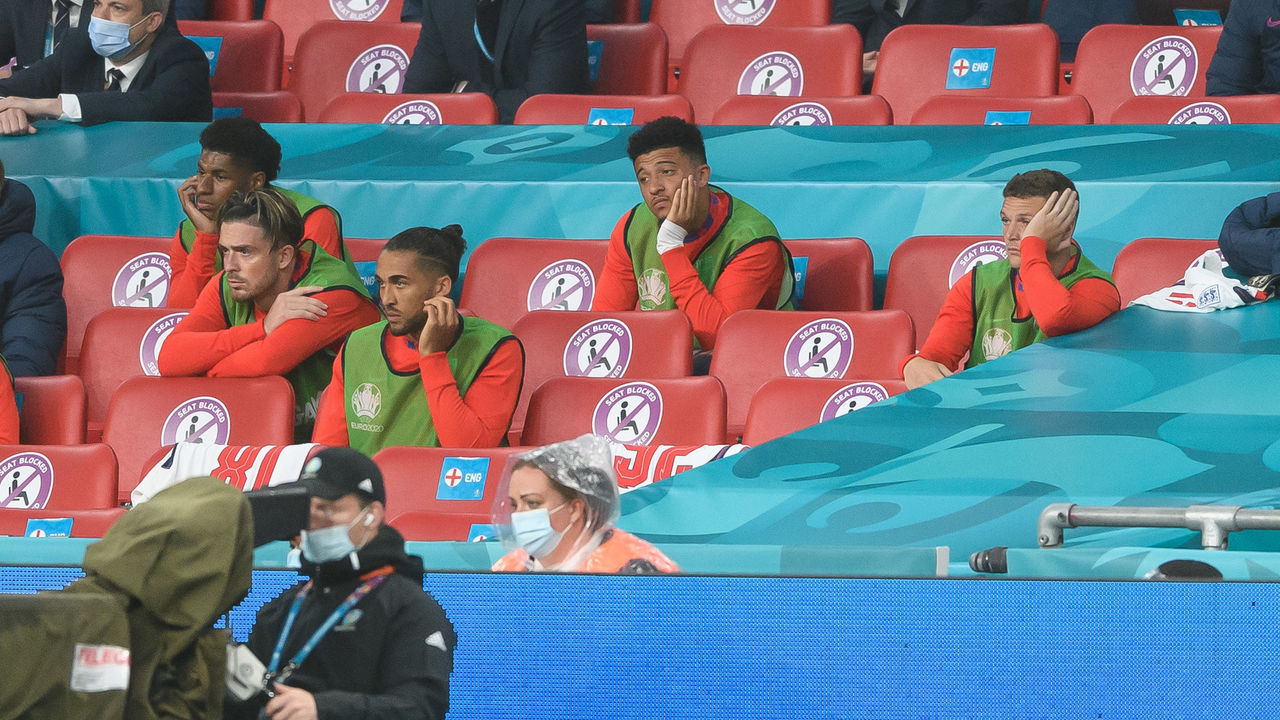 The electrifying winger played all of seven minutes in the group stage, seemingly falling all the way down Gareth Southgate's pecking order. We went into the competition thinking the 21-year-old would be a standout performer for the Three Lions, offering elite dribbling and playmaking ability. Instead, we're now resigned to the fact that Sancho is apparently an afterthought for Southgate; of England's attacking contingent, only Dominic Calvert-Lewin played fewer minutes in the group stage.
Perhaps Sancho's shining moment is yet to come, but for that to happen, he first needs to get on the pitch. Right now, even that's a struggle.
Bonus winners: Sassuolo
As Italians everywhere rejoiced and fell back in love with their national team, Giovanni Carnevali probably enjoyed the Azzurri's dominant group-stage performance slightly more than the rest of his compatriots – aside from those that are actually taking part in the tournament, of course.
The Sassuolo CEO is about to cash an enormous check.
Midfielder Manuel Locatelli was already being tipped for a big move before the Euros this summer, but the blossoming 23-year-old has enhanced his reputation over the last two weeks, stepping in for the injured Marco Verratti and starring for Italy. His two-goal performance against Switzerland only helped increase his value on the market, with Carnevali surely able to squeeze just that little bit extra out of Juventus, who are in talks over a transfer.