Before the boom, the long stretch of dusty coastline north of Doha – a straight, 235-mile shot west across the water from Dubai in the United Arab Emirates – was a place where people could escape the crowds, strolling with their dogs or simply absorbing a peace that was increasingly hard to find in Qatar's capital.
Then the cranes arrived on that shore. Qatar's population doubled from 700,000 to over 1.4 million between 2003 and 2008, and today it's inching closer to 3 million. That quiet walk is now Lusail, a burgeoning metropolis that hosted a Formula One race in 2021 and is set to stage 10 World Cup matches – including the final on Dec. 18. It's known as Qatar's city of the future, an emblem of the Gulf state's ambition and modernity. It's supposed to reflect Qatar itself, a country striving to be one of the leaders of tomorrow.
Ketty Nivyabandi, the secretary general of Amnesty International Canada, believes the general public sees a grimmer picture.
"Whenever they hear Qatar," Nivyabandi told theScore, "they'll think about migrant workers."
The presence of Lionel Messi and other superstars won't immediately recalibrate the opinions shaped since FIFA awarded the small peninsula hosting duties in 2010. Nivyabandi says the decision "saw human rights abuses flare up" as Qatar hastily crammed stadiums and World Cup-related infrastructure into a chunk of land only slightly bigger than Jamaica.
Workers flocked in from abroad seeking better wages to support their families in places like Nepal, India, Kenya, and the Philippines. But a combination of loopholes and strict codes in Qatari labor laws facilitated exploitation and abuse, with thousands of unexplained deaths and injuries, wage theft, and other maltreatment widely reported over the past 12 years.
The migrants struggled through searing heat, working long days of up to 14 hours to feed their loved ones. There are accounts of laborers working as many as 148 consecutive days while making Qatar's lavish coming-out party on the global stage a reality.
"When I went to Lusail, there was nothing. There wasn't even a single building," said Hari, a former migrant worker, in a Human Rights Watch (HRW) video released Thursday. His name was changed because he requested anonymity.
"We built those towers," he stated, adding: "We poured water (sweat) from our shoes."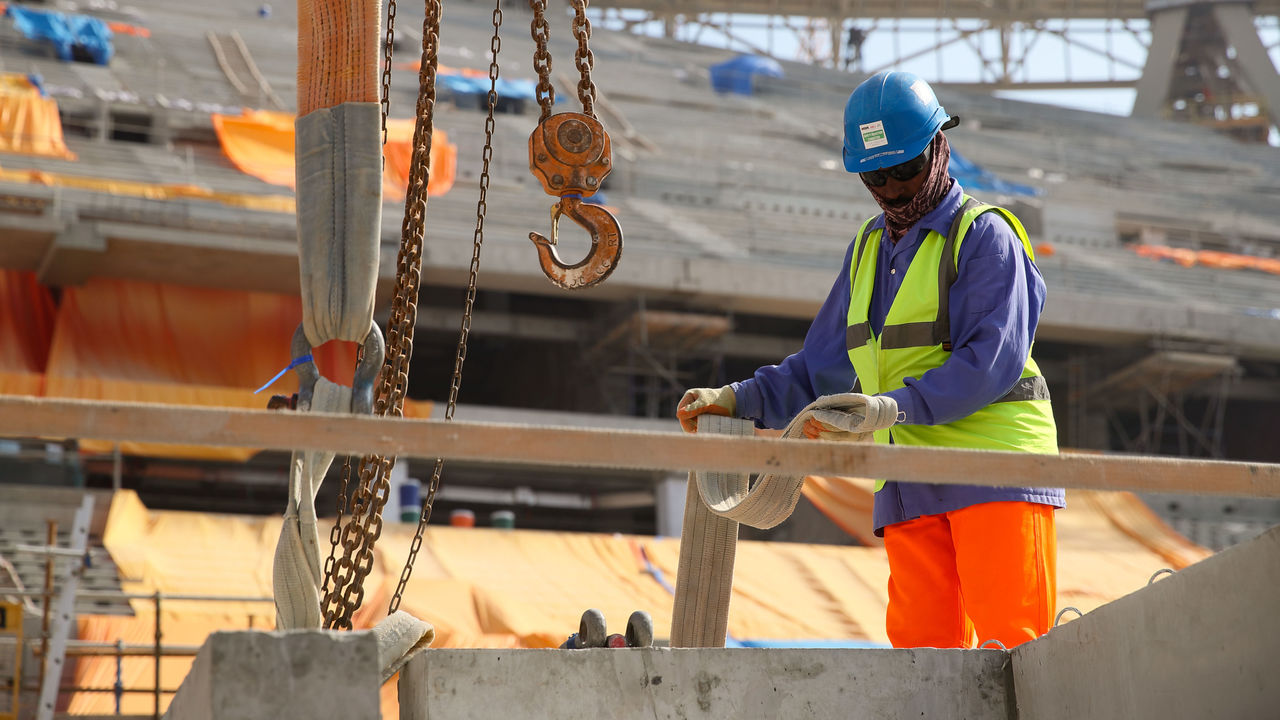 Qatar made several changes to its labor laws in 2017, with reforms that mainly challenged employers' power over workers. The amendments included protection against unpaid wages and the elimination of a superior's permission as a condition for changing jobs or leaving the country. FIFA president Gianni Infantino praised the host nation earlier in 2022 for achieving progress in a few years "that in other countries has taken decades." He promised Qatar would stage "the best World Cup ever."
Months before Infantino's proud declarations, human rights and labor organizations found the reforms were inadequately enforced while abuses remained rife in the region. The arrival of the world's biggest sporting event shed light on issues in Qatar, prompting some positive steps in the country, but the host nation still had a long way to go.
And Qatar's football-assisted progress could never justify the damage it inflicted on migrant workers and their families.
"I don't think sport is an ideal vehicle for the way that reforms are carried out," said Michael Page, deputy director for HRW's Middle East and North Africa division. "I think that the track record of Qatar over this past dozen years certainly shows the tremendous cost of it."
Lethal 'trial and error'
Despite the devastation that has preceded the tournament, Yasser Dhouib believes Qatar deserved the vote. Dhouib, who was born in France, is the executive director of the Canadian-Qatari Business Forum, which aims to enhance investment opportunities between the two countries.
"Saying that it was a mistake, I don't think so. The process was done according to the rules of FIFA," Dhouib said. "Every country had that chance."
The legitimacy of Qatar's victory 12 years ago has long been under scrutiny. Sixteen of the 22 members of the FIFA executive committee that voted on the matter have since been implicated in or investigated for corruption or other malpractice, according to The Guardian's Barney Ronay. That includes disgraced former FIFA president Sepp Blatter and Mohamed bin Hammam, the Qatari former president of the Asian confederation now serving a lifetime football ban for "conflicts of interest."
There has also been compelling evidence – most notably published by The Times and The Associated Press – that during the World Cup bidding process, Qatar enlisted the help of former CIA agents to spy on soccer officials and employed public relations companies to produce fake propaganda about its main rivals.
Treatment of migrant workers and the unjustified detainment and beatings of LGBTQ+ community members by Qatari security forces have overshadowed the nation's emergence as the host of the 2022 World Cup. Focusing on the plight of migrant workers, Dhouib called the loss of lives a "tragedy," but he does have sympathy toward Qatar.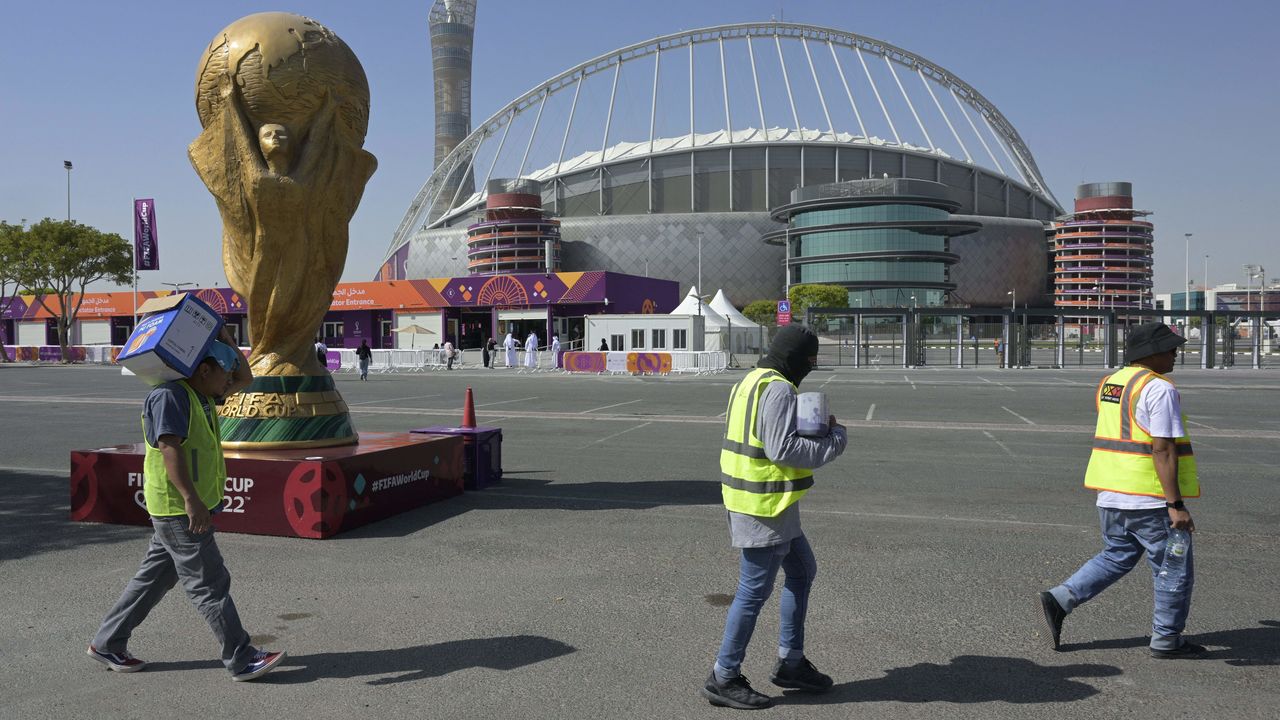 "When you start the World Cup, there is a trial and error in that," Dhouib said. "You're preparing your roadmap of getting this World Cup done, of important stadia, of important platforms of engineering, and maybe there has been a mishap in terms of the legal framework of the Qataris."
He added: "Give them the benefit of the doubt."
The Qatar Supreme Committee, the official organizer of the 2022 World Cup, did not respond to theScore's multiple interview requests.
Greater acceptance might be more forthcoming if Qatar didn't bristle at criticism. The emir Sheikh Tamim bin Hamad Al Thani told Qatar's legislative council in October that some critiques were initially "positive and useful, helping us to develop aspects of ours that need to be developed."
But he complained in the same speech that such criticisms had "reached a level of ferocity that made many question, unfortunately, about the real reasons and motives behind this campaign."
Infantino has also leapt to Qatar's defense, calling the nation a victim of "prejudice" in the lead-up to the tournament. He also signed a letter to all 32 participating teams, urging them to "focus on the football" in Qatar. It was a shameless attempt to briefly set aside the focus on migrant and LGBTQ+ abuses until after the tournament – or perhaps altogether.
"These are the statements that the government of Qatar very much wants to dominate the public narrative," Nivyabandi said.
An empty pledge?
FIFA is yet to sufficiently address the tragedies associated with this World Cup. Numerous rights groups and labor unions, including Amnesty International and HRW, have appealed to FIFA since May to match the $440 million it will award in World Cup prize money to fund a compensation program for workers who suffered abuses.
At least 12 football associations and several major World Cup sponsors have publicly backed the remediation proposal, according to Amnesty International.
FIFA's silence on the matter is at odds with the Human Rights Policy it published in May 2017. It states that football's world governing body will contribute and provide "remedy where individuals have been adversely affected by activities associated with FIFA."
The policy also notes that FIFA is linked with those who work on "the construction of stadiums and infrastructure" through its engagement with other entities.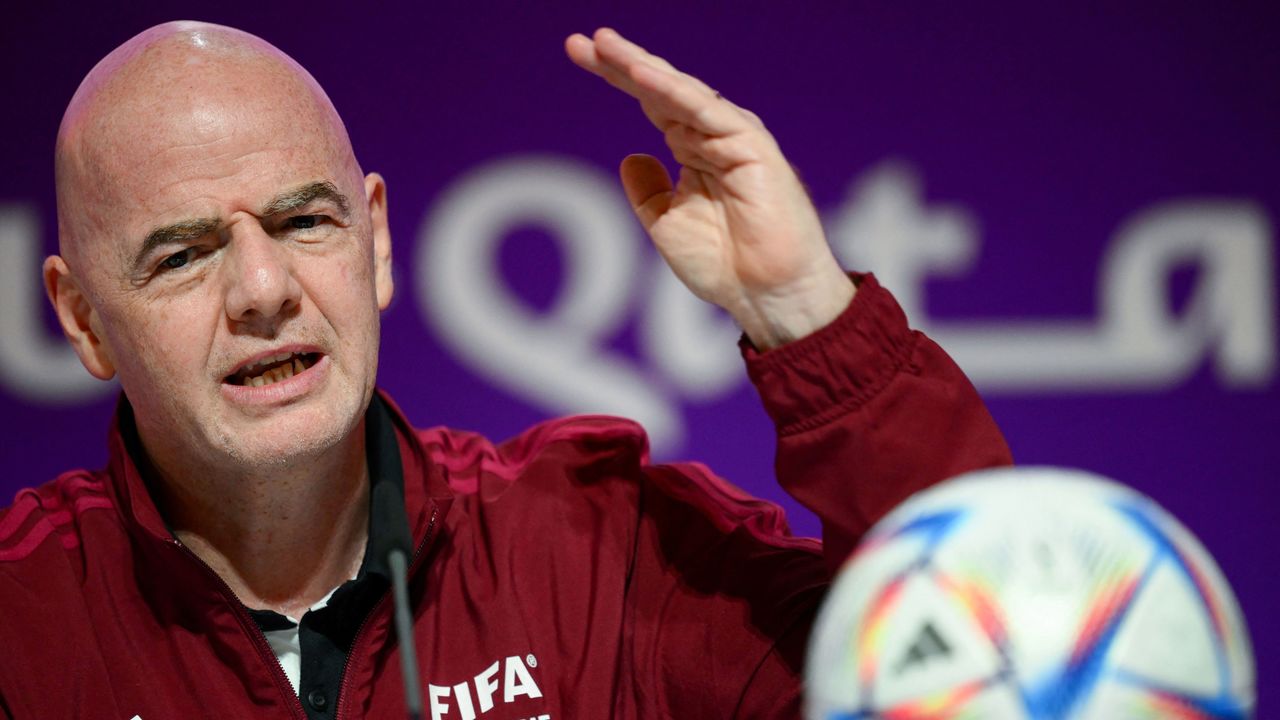 Page is concerned that FIFA's failure to back the compensation initiative – known as the #PayUpFIFA campaign – and Qatar's increasingly defensive response to criticism don't provide "a great sense of optimism for what comes after the World Cup."
The human rights fight in Qatar, then, appears set to continue.
The looming prospect of a joint bid from Egypt, Greece, and Saudi Arabia for the 2030 World Cup will further test FIFA's apparent commitment to human rights issues. Infantino has encouraged a proposal from the Saudis after strengthening his ties with the country over the past two-and-a-half years. He even raved about the scenery and cuisine in a promotional video for Saudi Arabia.
"I would be very concerned given the track records of at least two of those countries," Page said.
Nivyabandi, however, is hopeful that the public response to Qatar's World Cup will make other nations think twice before submitting a bid. This could be a watershed moment.
"I think future host countries will be thinking a little bit harder before putting their candidacy forward and will think about their own human rights record with the knowledge that this is likely to be brought forward when they're hosting the World Cup."
The greatest takeaway from this World Cup won't necessarily pertain to Qatar's bid for soft power through another sporting event on the peninsula. Instead, Nivyabandi believes FIFA could grow more cognizant of what football's true stakeholders want from the game.
"I think it is evidently clear that fans will be paying more and more attention about what's going on in the host country beyond the World Cup," she said.
"I think the real legacy here is going to be the reality that soccer fans love the game but care about more things than the game."