The Champions League semifinals – using a single-elimination format – begin this week, with Paris Saint-Germain meeting RB Leipzig on Tuesday before Bayern Munich take on surprise package Lyon on Wednesday. Below, we outline one reason why each of the four remaining teams should feel confident in their ability to win the tournament.
Paris Saint-Germain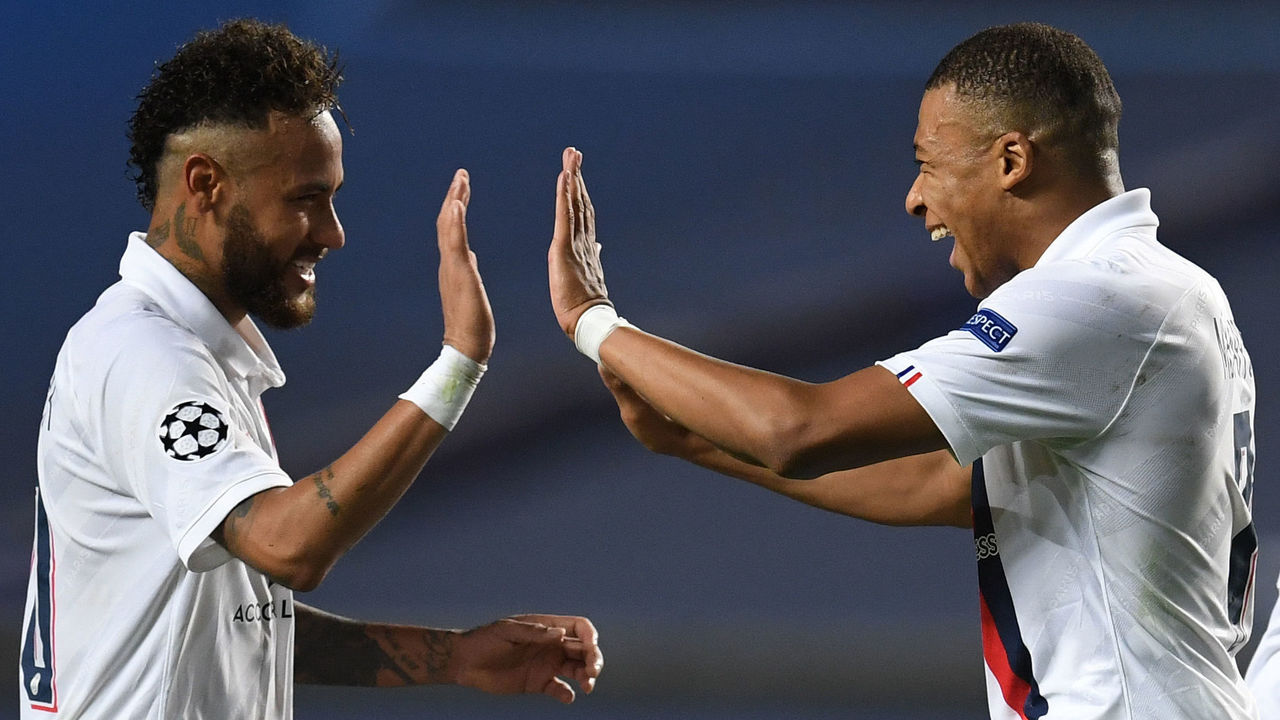 Why they can win: Those two guys ??
It's not usually that simple, of course, but in the case of Paris Saint-Germain, it just might be. Take their late comeback against Atalanta, for example.
Prior to Kylian Mbappe's introduction in the second half, PSG's plan of attack mimicked the type of thing you commonly see on the playground: Give the ball to the best player and get out of the way. Neymar was widely chastised for some woeful finishing in the quarterfinals, but with Mbappe not fully fit, Marco Verratti out injured, and Angel Di Maria suspended, he was tasked with doing jobs usually split between several players. The Brazilian had to progress the ball through midfield, create chances for teammates, and finish them, all while being the sole focus of Atalanta's defense. When you take that into consideration, his 16 (!) successful dribbles – which equaled a Champions League record – looks even more like a Herculean accomplishment.
And then Mbappe took over upon his introduction, finally giving Neymar a helping hand. A once-in-a-lifetime type of athlete, the 21-year-old was virtually unstoppable in one-on-one situations, combining his remarkable acceleration with trickery and elite dribbling skills.
And that was Mbappe playing on just one fully functioning ankle.
Thomas Tuchel confirmed the Frenchman is fit enough to feature from the start in the semifinals, which is bad news for everybody else.
There's a very real argument that both Neymar and Mbappe are among the five best players in the world right now. Having one of them is unfair, having both is basically cheating.
RB Leipzig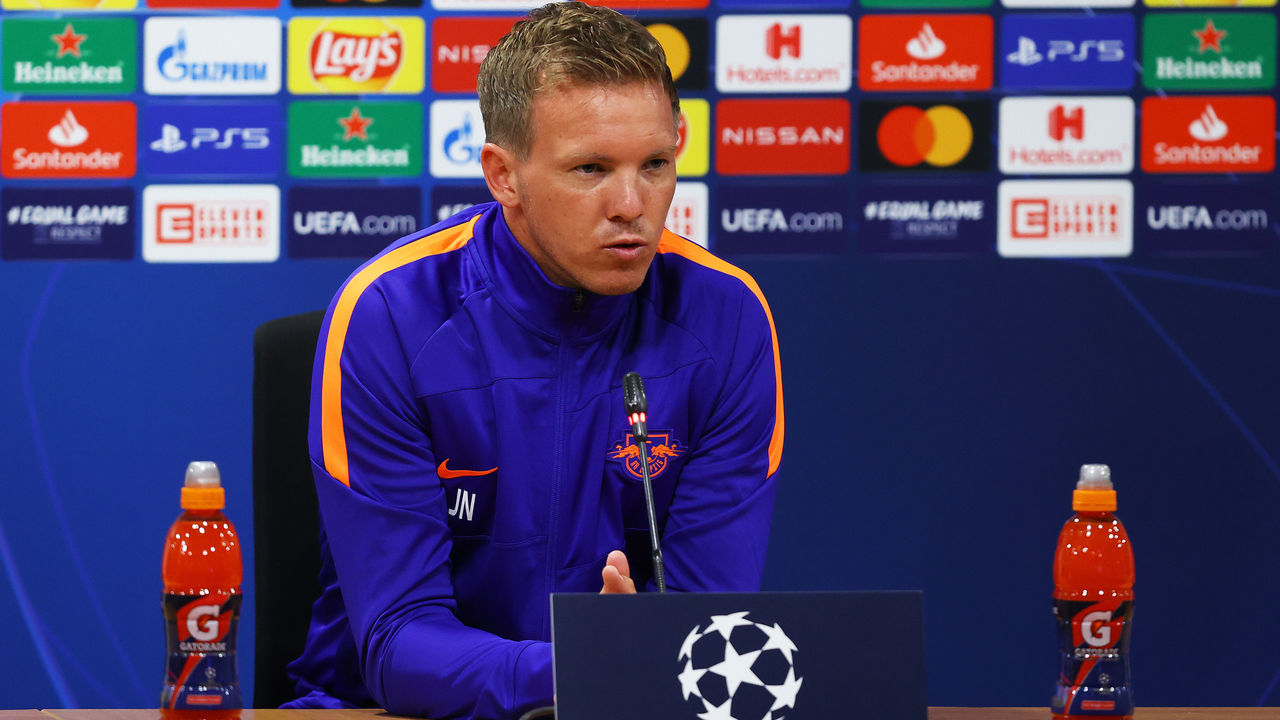 Why they can win: Tactical flexibility
They may not be the best team left in the competition, but semifinal debutants RB Leipzig are the most unique side still in the hunt. Led by innovative manager Julian Nagelsmann, the German club can seamlessly transition from one formation to another, flipping between various systems during different phases of play.
Combine that with pure talents like Dayot Upamecano and Marcel Sabitzer, among others, and you have a winning formula.
The quarterfinal victory over Atletico Madrid was the latest – and most high-profile – example showcasing why the 33-year-old Nagelsmann is regarded as the sharpest young mind in the sport. Leipzig used a 4-2-3-1 formation when defending, and then sprung into a fascinating 3-1-5-1 setup in possession, with the underrated Kevin Kampl setting up shop just in front of the defense.
Of course, that approach wouldn't work if Nagelsmann didn't have versatile, shape-shifting players at his disposal. Several key squad members are able to occupy a variety of spaces, and it's created a team that can adapt to any situation.
No doubt Nagelsmann and Leipzig will have something fresh in store to try and topple PSG in the semis.
Bayern Munich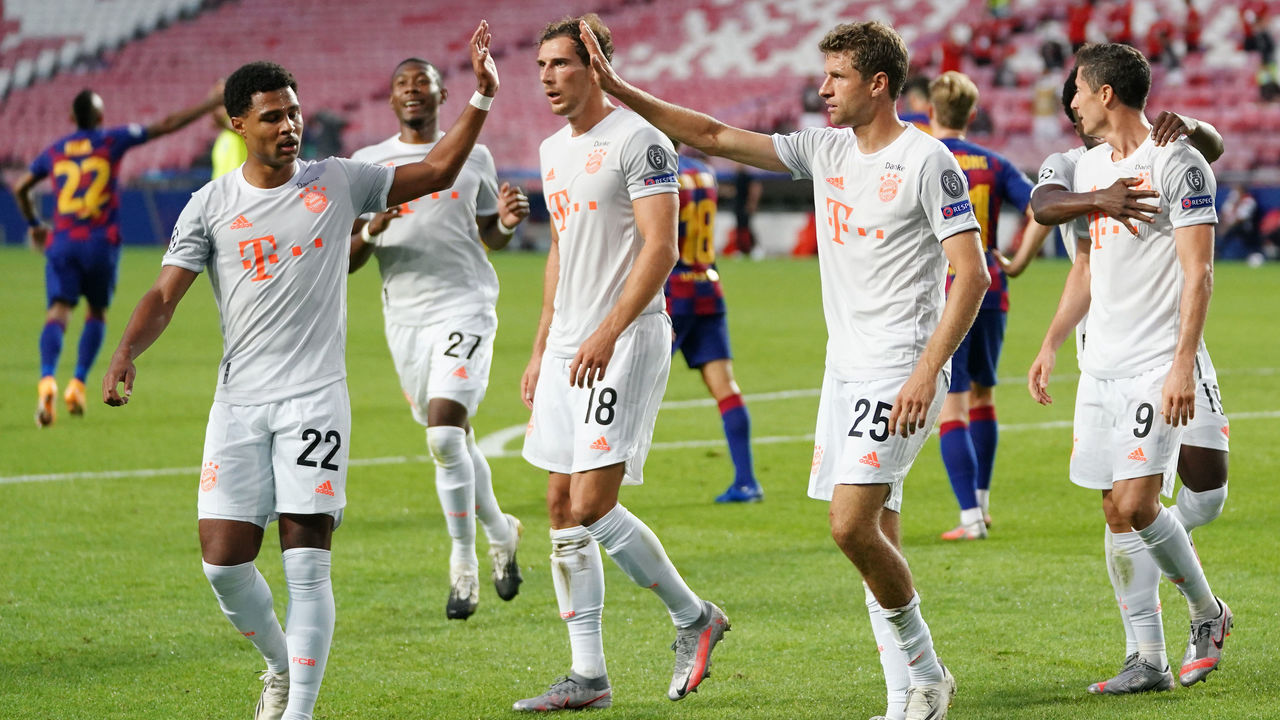 Why they can win: Current form
"Sheer talent" would also be applicable here.
In the aftermath of Barcelona's 8-2 annihilation, much of the focus was on the Spanish club's failings and how a once vaunted institution has crumbled. Fair enough. The problems run deep at the Camp Nou.
But Bayern Munich, obviously, deserve as much credit as Barca do blame.
The German champions are the clear favorites with Manchester City now eliminated, and, on current form, who would bet against them? Hansi Flick's team has won all 13 competitive matches played since the restart, outscoring opponents 45-12 during that time. Bayern, undeniably an attacking juggernaut, have scored at least four goals in each of their last four matches. They're on fire right now.
The truly frightening thing is just how many weapons this team has at its disposal. More than any other club in the world right now, Bayern can beat you in a multitude of ways. And they usually do.
Lyon
Why they can win: Freedom
Lyon are playing with house money.
They weren't expected to get past Juventus in the round of 16, and, in hindsight, they certainly weren't given enough respect heading into their quarterfinal tilt with Manchester City. And yet, here they are.
Rudi Garcia, initially shunned by the club's fans, has turned Lyon into a frustrating unit to play against. Just ask Juve and City.
Based on that previous evidence, the French side wouldn't have it any other way than coming up against heavy favorites Bayern in the next round. Powered by a young, exciting midfield core, Lyon have absolutely nothing to lose. Garcia can implement the counter-attacking tactics that have worked so well thus far in the competition; this team knows its identity, and now certainly isn't the time to stray from that.
Lyon's sturdy back-three, which has yet to break despite showing some bend, gets the monumental task of slowing down Bayern's attack. Once again, they'll be serious underdogs, and that'll suit them just fine.