Look good, feel good, play good. A snazzy kit may not actually make you perform better on the pitch, but that doesn't mean being stylish doesn't matter, especially when the eyes of the world are upon you. With that in mind, we rank all 32 away kits we'll see at the World Cup this winter.
Home kits | Away kits
32. Canada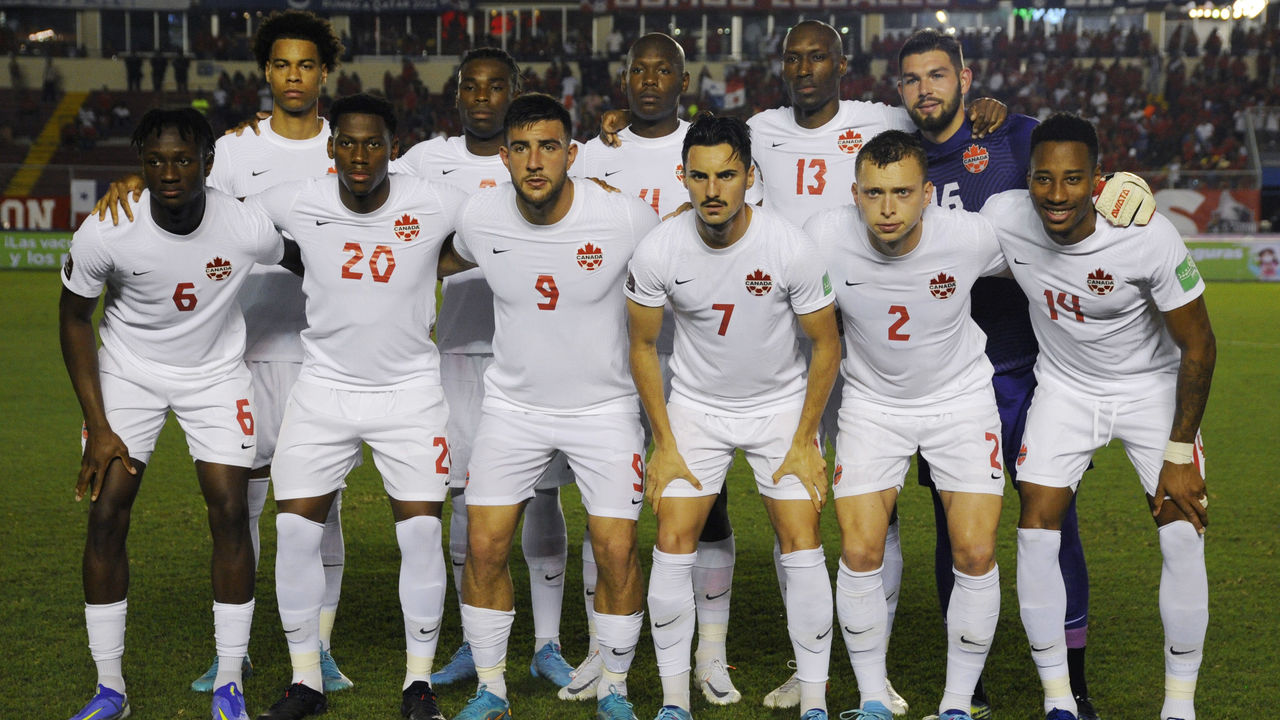 The fact that Canada is the only nation without a new World Cup kit makes the North American country an obvious choice for last place. Although the red top was shown more love in the home kit rankings, the away kit lacks zero signs of life.
31. Switzerland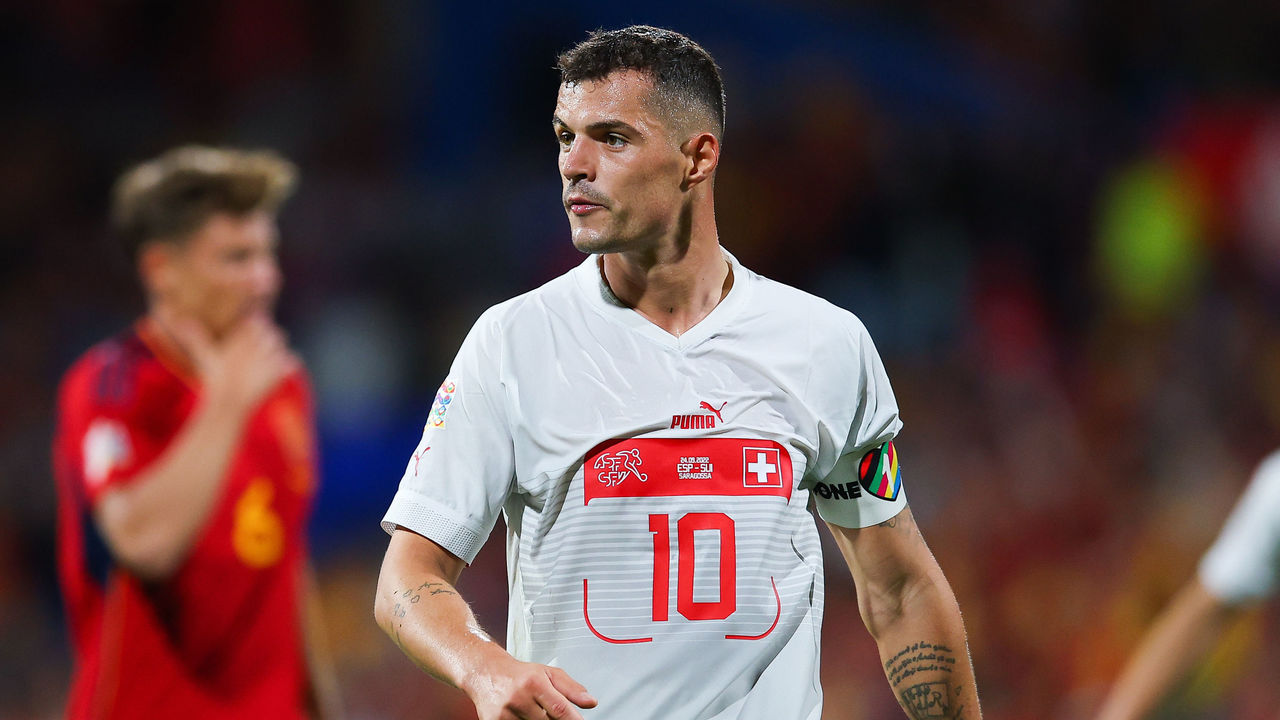 Canada's kit was bad for a totally different reason, while Puma's idea of an acceptable away uniform is just downright ugly. Thus begins the "worst Puma away kit" to the "slightly better but definitely bad Puma away kit" countdown.
Unfortunately for Switzerland, this is the worst of the lot.
30. Serbia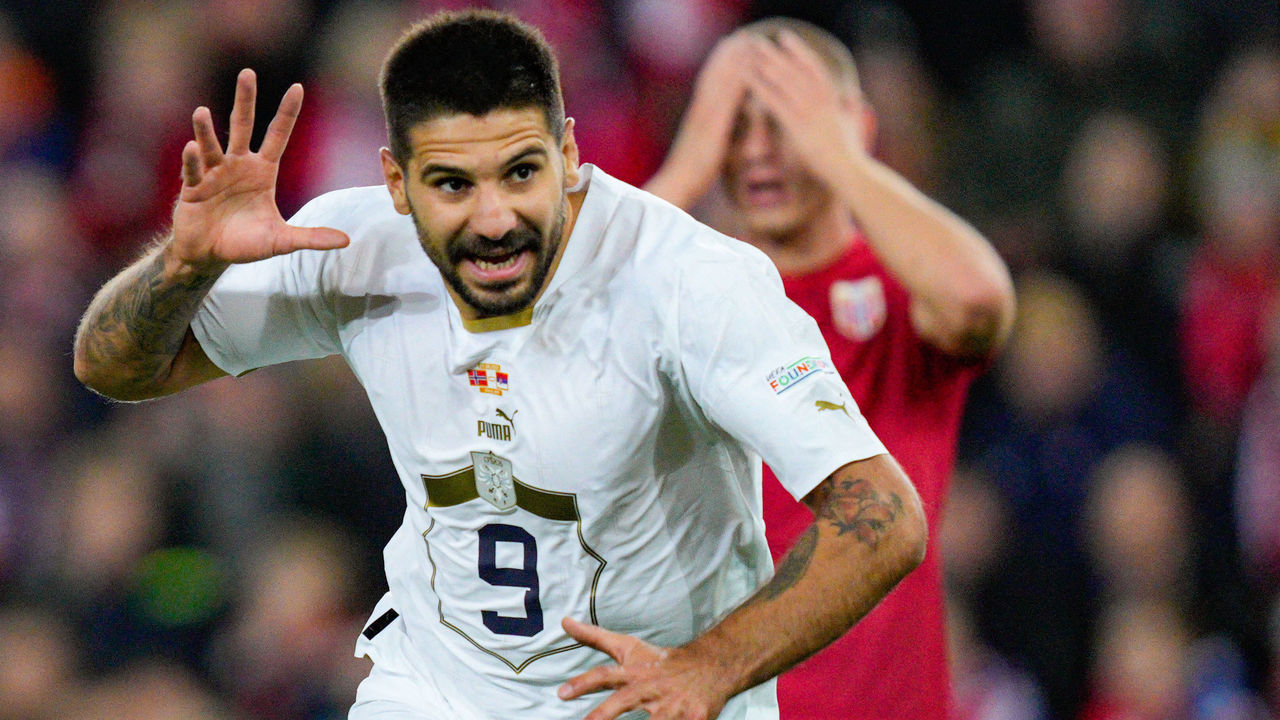 Serbia's kit is only slightly better for reasons that are, well, totally unexplainable because it's the same shirt with different colors.
29. Uruguay
Uruguay's uniform is marginally better, but it's still bland and boring.
28. Ghana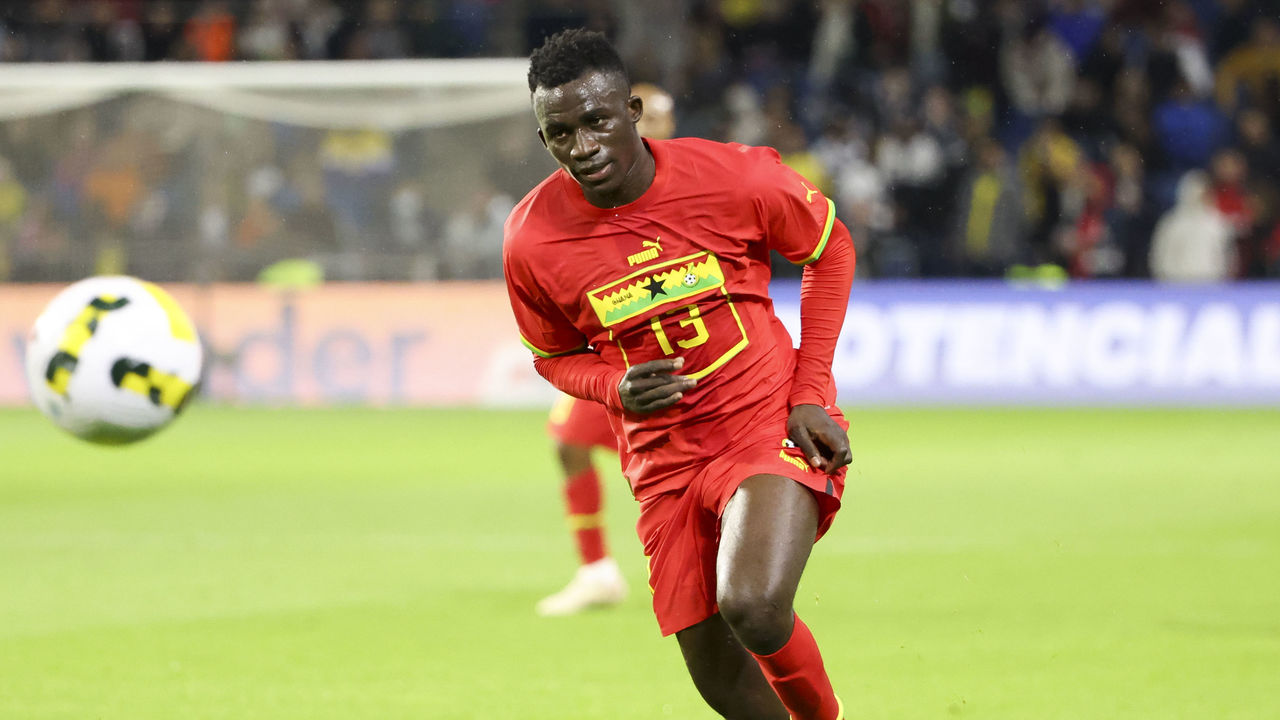 Ghana's kit was given an extra bit of spice, but not even a splash of color can make Puma's bizarre template look presentable.
27. Senegal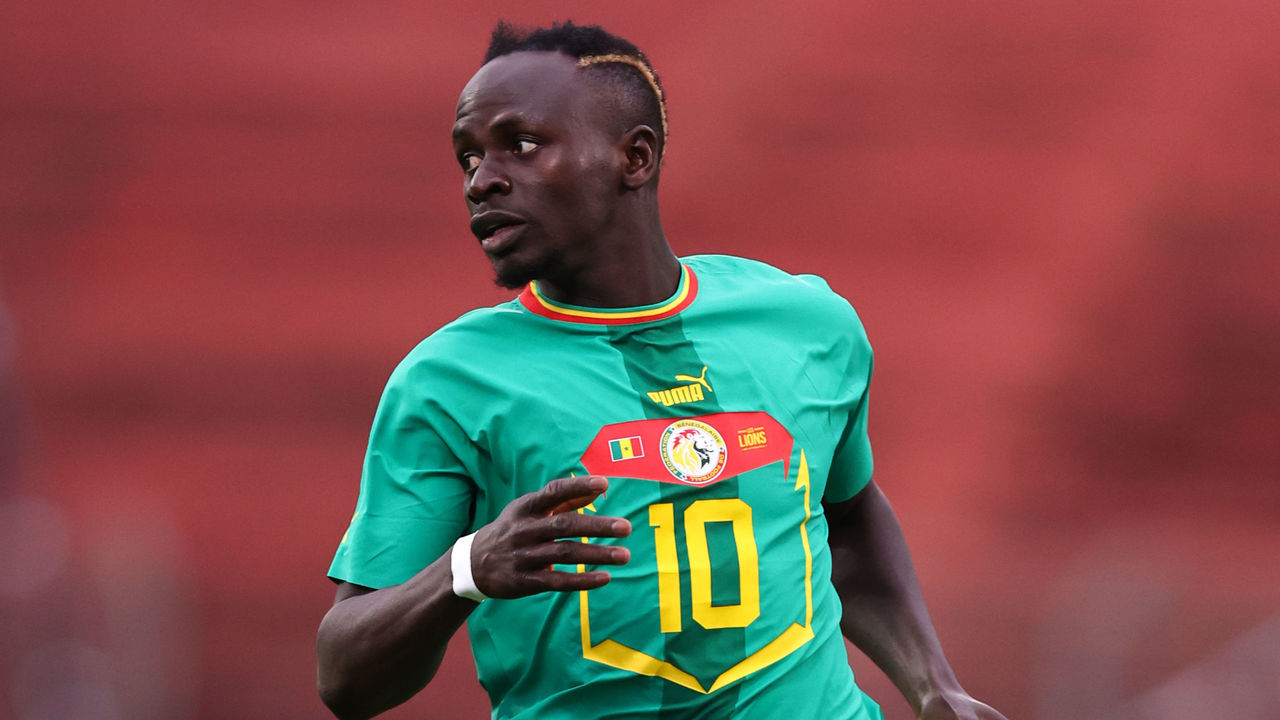 The striking colors make Senegal's kit the best of the Puma collection. But that still doesn't clear repeat offenders Puma from its crimes against football fashion.
26. Australia
(Away kit on the right)
Now that the Puma nightmare is behind us, let's turn our attention to Australia's abomination of a top. Those familiar with the United States' home top will recognize this one. The only thing that makes this slightly better is the correct placement of the Nike and crest compared to the Americans.
25. Iran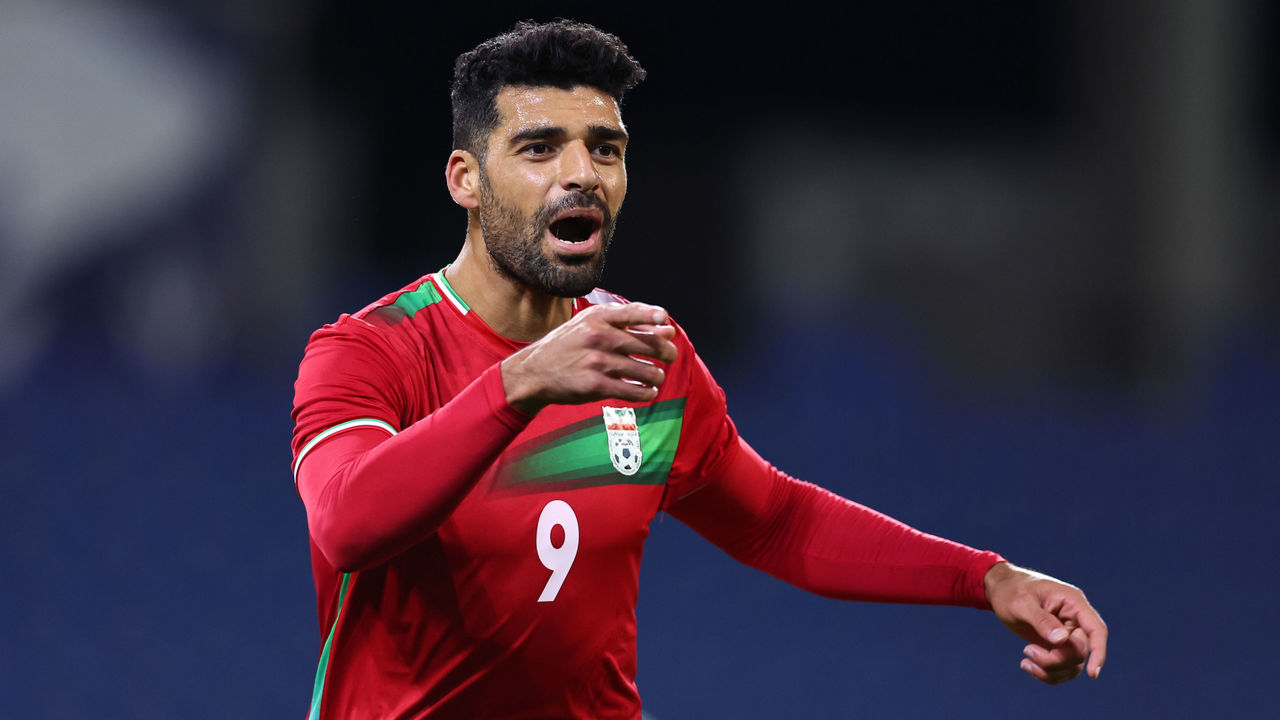 This is essentially a carbon copy of Iran's home uniform. However, the vibrant color scheme gives the away kit a small boost in the rankings.
24. Cameroon
(Away kit on far right)
In the nature of being honest, a major reason for Cameroon's low standing in both home and away rankings comes down to the fact that neither kit was featured in an actual match before the World Cup. It's as simple as that.
23. Costa Rica
(Away kit on the right)
New Balance has disappointingly played it safe with both sets of Costa Rica's uniforms. In this case, the "less is more" approach has backfired.
22. United States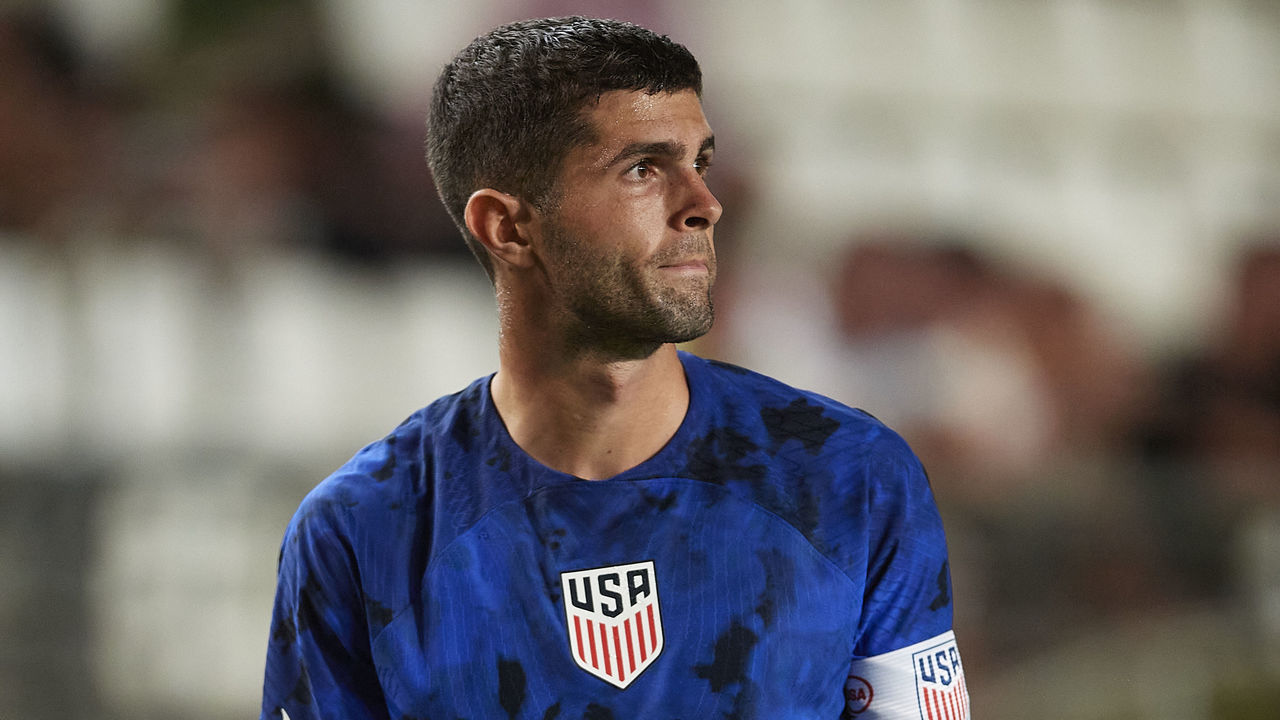 In what looks like a tie-dye experiment gone wrong, the United States and Nike were better off leaving an attempt at adding texture out of the equation altogether here. Yet another wasted chance for the United States to create a memorable World Cup fit.
21. Qatar
Nike's approach was perhaps a bit too cautious and understated in Qatar's away attire. Though it's more ambitious than the home shirt, it's still a little too plain for a World Cup host nation.
20. Belgium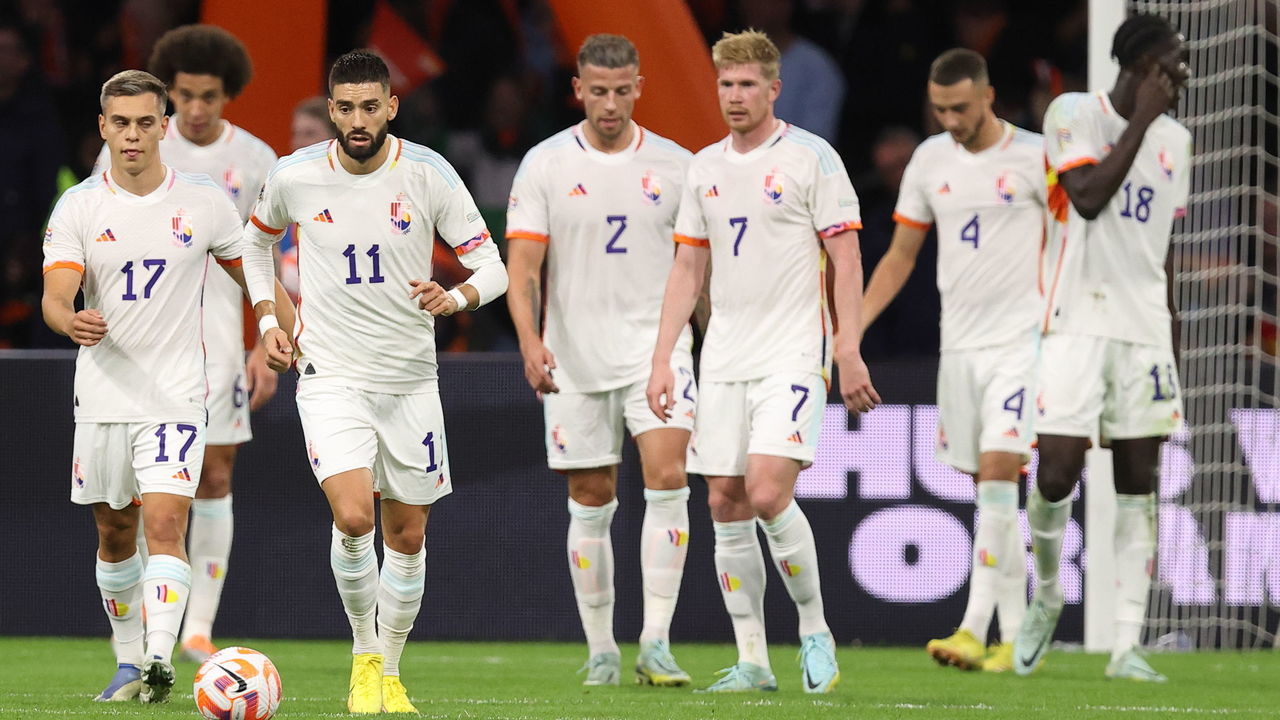 Similar to its home uniforms, there's a frustrating lack of imagination in Belgium's away kit. While the minimalists of the world will be satisfied, Belgium's white attire is a missed opportunity to stand out from the rest in Qatar.
19. Tunisia
Those who like Tunisia's home getup are going to love the country's away offering. That's because, aside from not being red, it's essentially the same.
18. Germany
Germany is surely going to experience more success on the pitch than it has in these kit rankings. The gold accents are a nice touch, but the overall look falls flat, especially with its attempts at incorporating a brush stroke pattern that's almost hidden amongst the dark color scheme.
17. Poland
Poland's alternate uniform is the most polished at the World Cup hands down. Who'd have thought that putting the crest where the number should be, and vice versa, would look so nice? Well done, Nike.
16. Saudi Arabia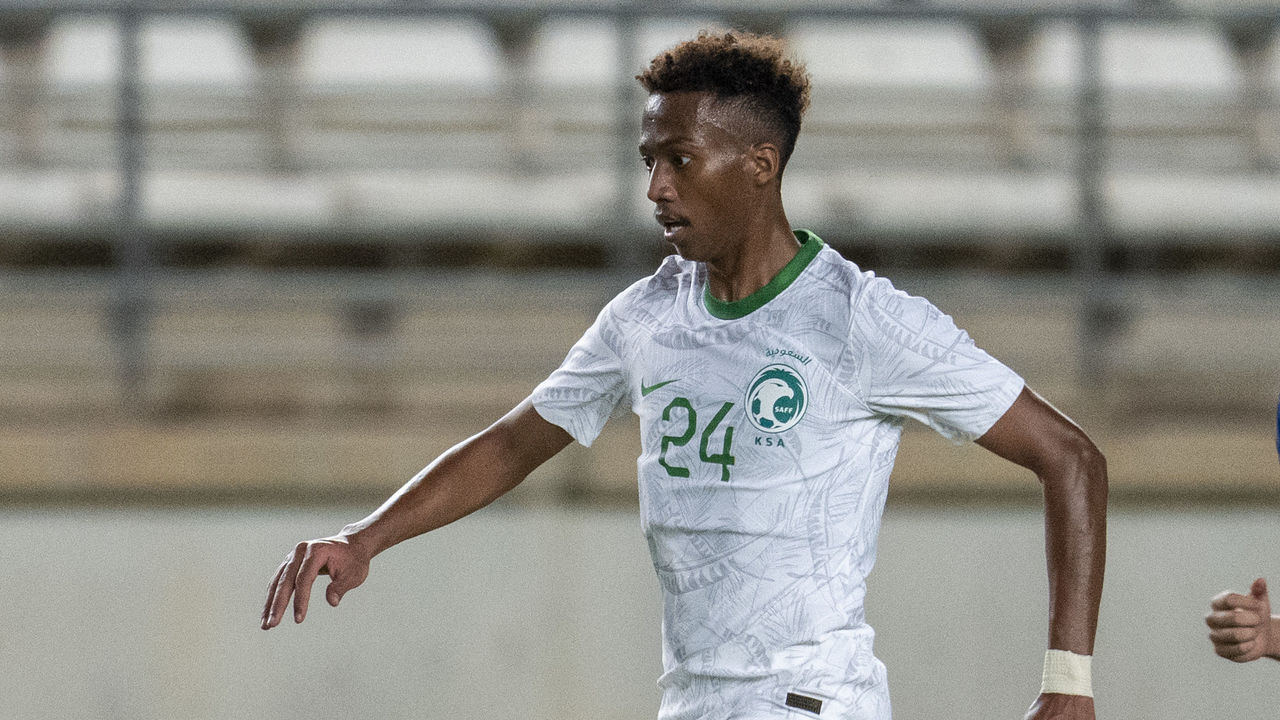 There's a lot to like about this Saudi Arabia shirt. Unfortunately, you can't say the same about the country's hopes of doing anything positive in Qatar. Fans of the Premier League might recognize this one, as it bears a striking resemblance to the alternate shirt of Saudi-owned Newcastle United.
15. Portugal
(Away kit on the right)
Of all the bright white shirts that'll be paraded out onto pitches in Qatar, Portugal's has the best chance of standing out from the rest. Nike's straightforward approach is accentuated by the green-and-red horizontal bar across the chest.
14. Morocco
Morocco makes a surprise appearance in the top 15 after releasing this sneakily slick kit. From the polished collar to the light-grey stripe down the center of a white backdrop, Morocco's away ensemble might help Puma save face when all is said and done. Though, the damage caused by the sportswear company may be too great to overcome.
13. Japan
The design pattern we loved so much in Japan's home shirt makes a much more toned-down appearance in its alternate kit. And it works perfectly. The simplicity, mixed with the colorful origami pattern on the shoulders, makes this one of the smartest-looking shirts in Qatar.
12. Netherlands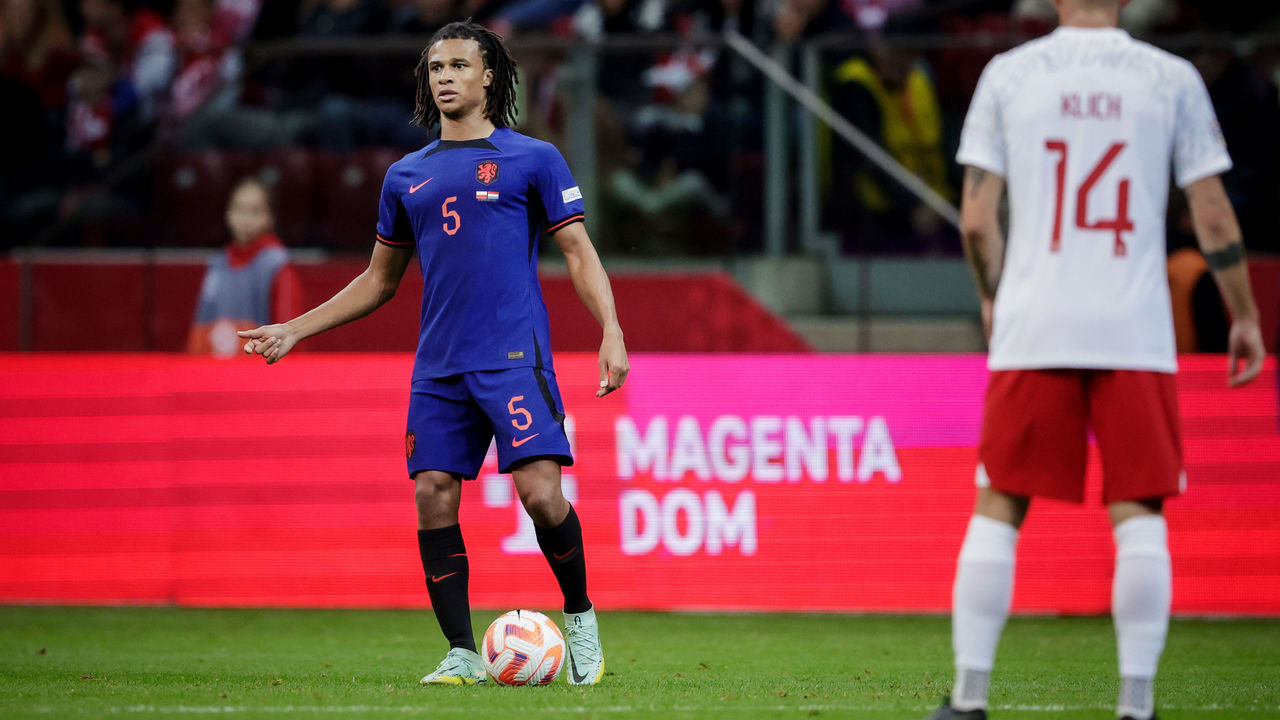 It's hard to go wrong here. Nike apparently saved its best work for Holland's alternate uniform after producing a home kit that wasn't up to snuff. It's anything but adventurous, yet the smooth design has the potential to grow on fans as the World Cup progresses.
11. England
England's home top was a flop, but it appears Nike could have a hit on its hands with the alternate ensemble for the Three Lions. Gareth Southgate's side will hope to experience similar success in this outfit inspired by the 1990 Three Lions squad that made it to the World Cup semifinals in Italy more than 30 years ago.
10. Spain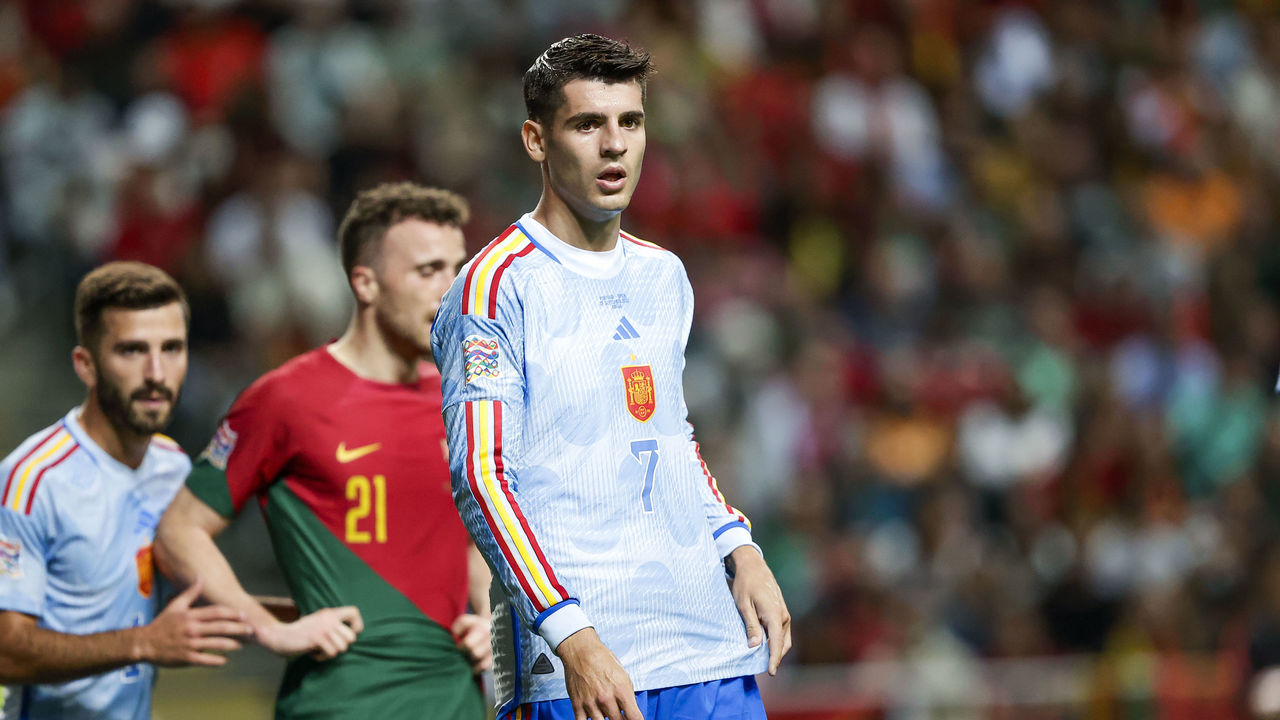 That's more like it, Spain. While it might be too wild for some, this eccentric fit is a welcome change of pace compared to Spain's utterly boring home outfit.
9. France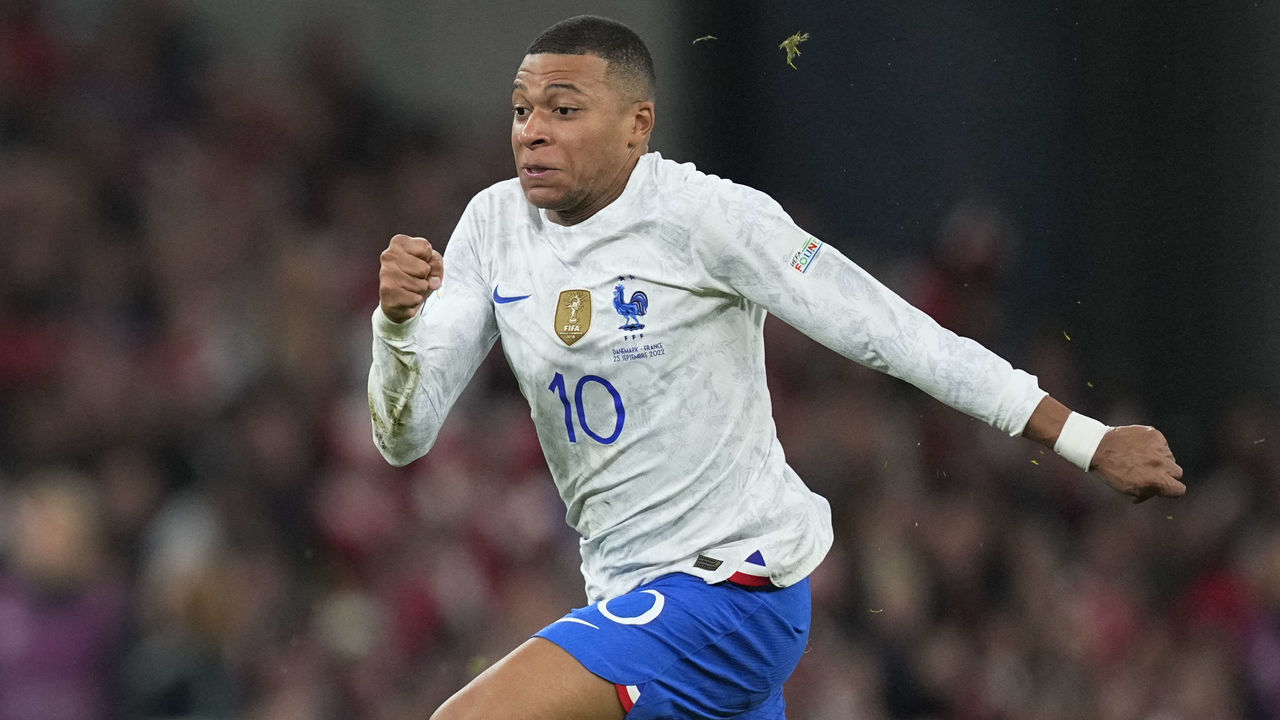 Like the home fit, France's traveling kits ooze class. Along with the faded image of the Arc de Triomphe, the white top with blue shirts is the perfect look for the reigning champion in search of the country's third World Cup trophy.
8. Argentina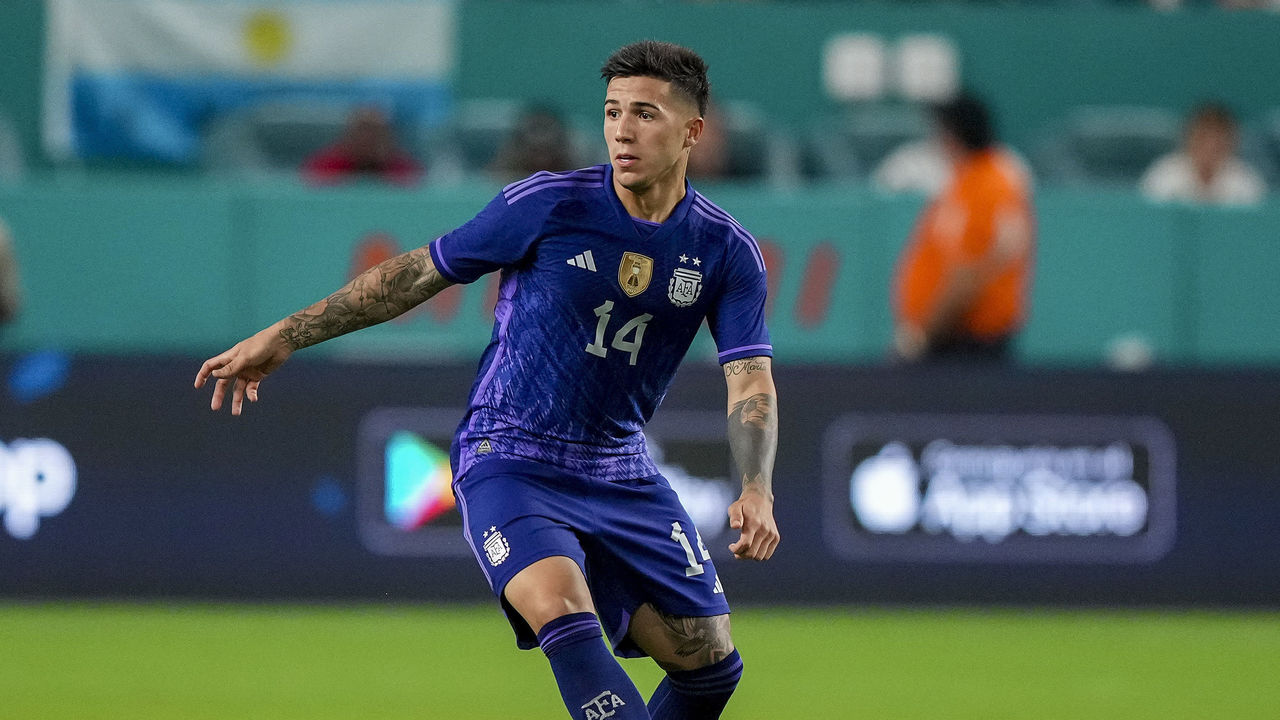 Adidas' plan for Argentina's away kit may have caused some worry initially, but the final product is actually quite pleasing to the eye. The varying shades of purple work well in this case, giving Argentina a wonderfully unique look in Qatar.
7. Brazil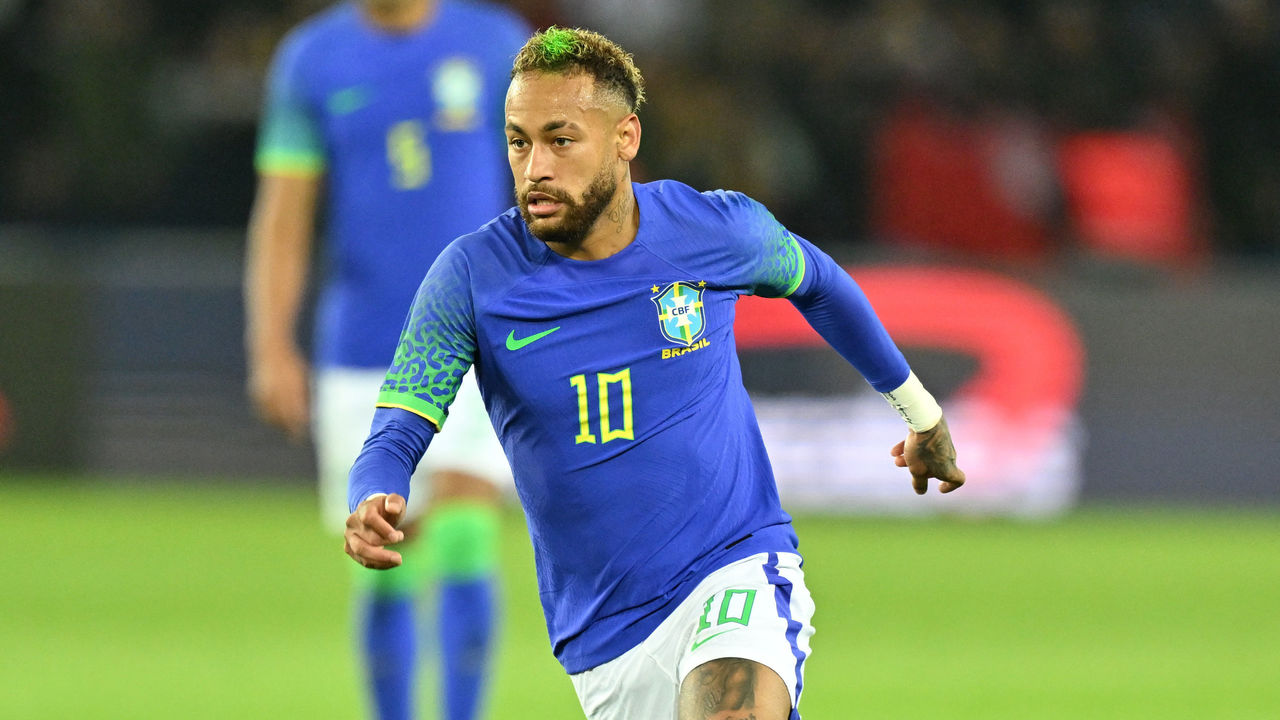 This might be one of the most divisive World Cup styles out there. But, according to this judge at least, Nike's risky new spin on Brazil's away uniform is a hit. While some won't like the leopard print on the shoulders, this kit is a fresh take on an unmistakably Brazilian outfit.
6. Wales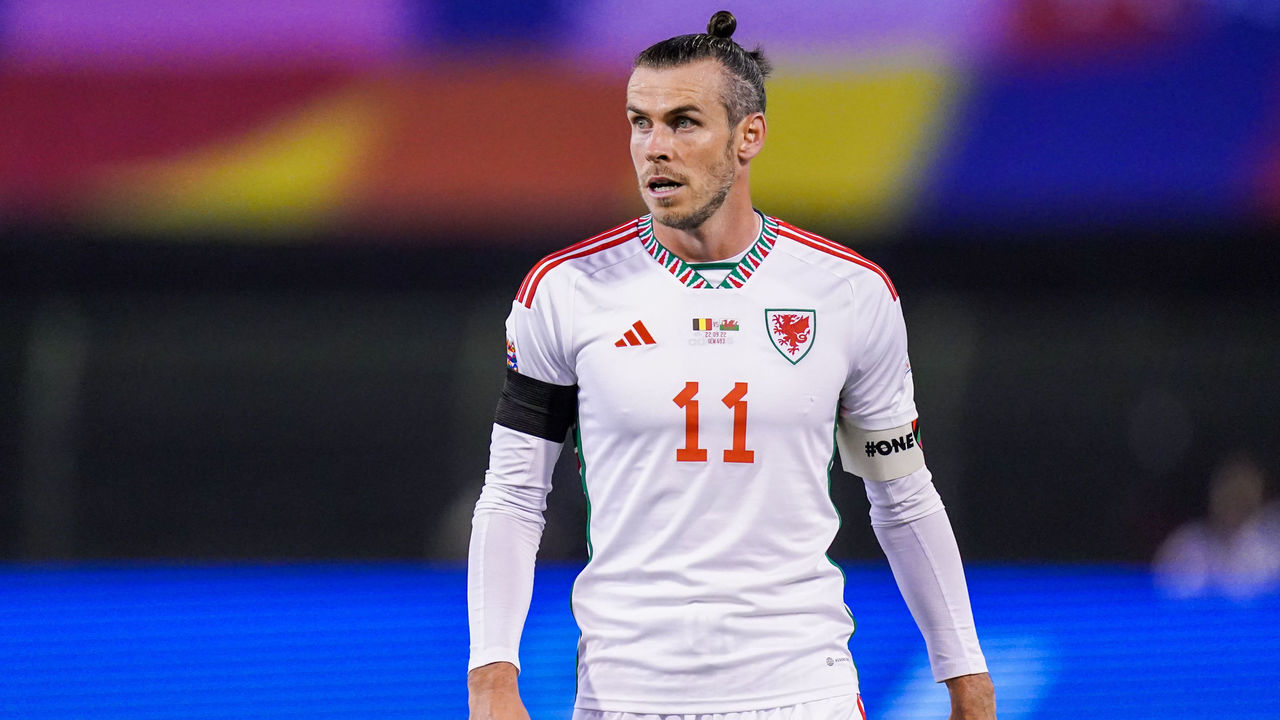 Some might think it's too simple, but there's something about the subtleness of Wales' home garbs that make them refreshing. The red stripes down the shoulder, as well as the red, green, and white collar – and even the new toned-down Adidas logo – are prominent against the white backdrop.
5. Denmark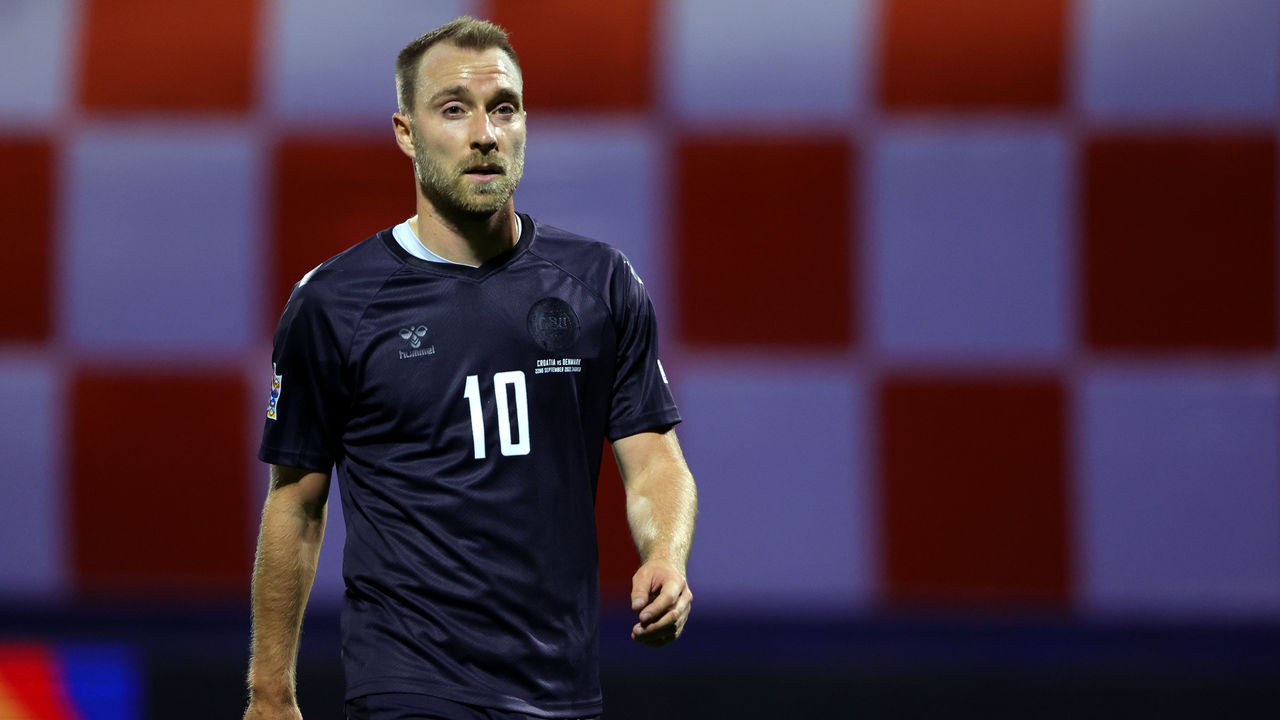 No matter what Denmark wears at the 2022 World Cup, the message will remain the same as the European nation gets set to sport shirts designed with the purpose of shedding a light on Qatar's poor human rights record.
4. Ecuador
Marathon totally redeemed itself with this striking Ecuador shirt. Compared to its lackluster home kit, the away top is a work of art with its bold design, deep shade of blue, and pattern that pays respects to Ecuador's culture.
3. Croatia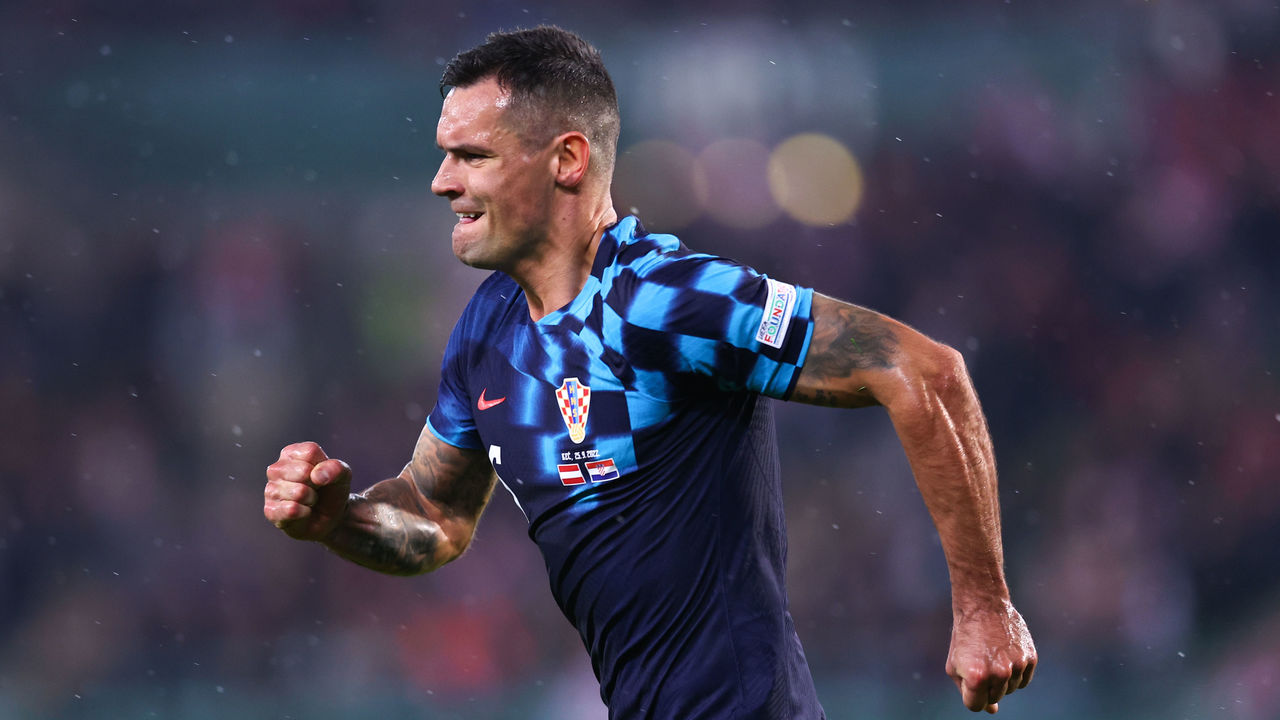 There's just something about those checkers. Even when they're reduced to just a quarter of the space, they still spring to life in Croatia's ambitious alternate uniform. A blue color combination and wavy checkerboard – inspired by the stunning Adriatic coastline – near the country's crest especially help Croatia's shirt spring to life.
2. Mexico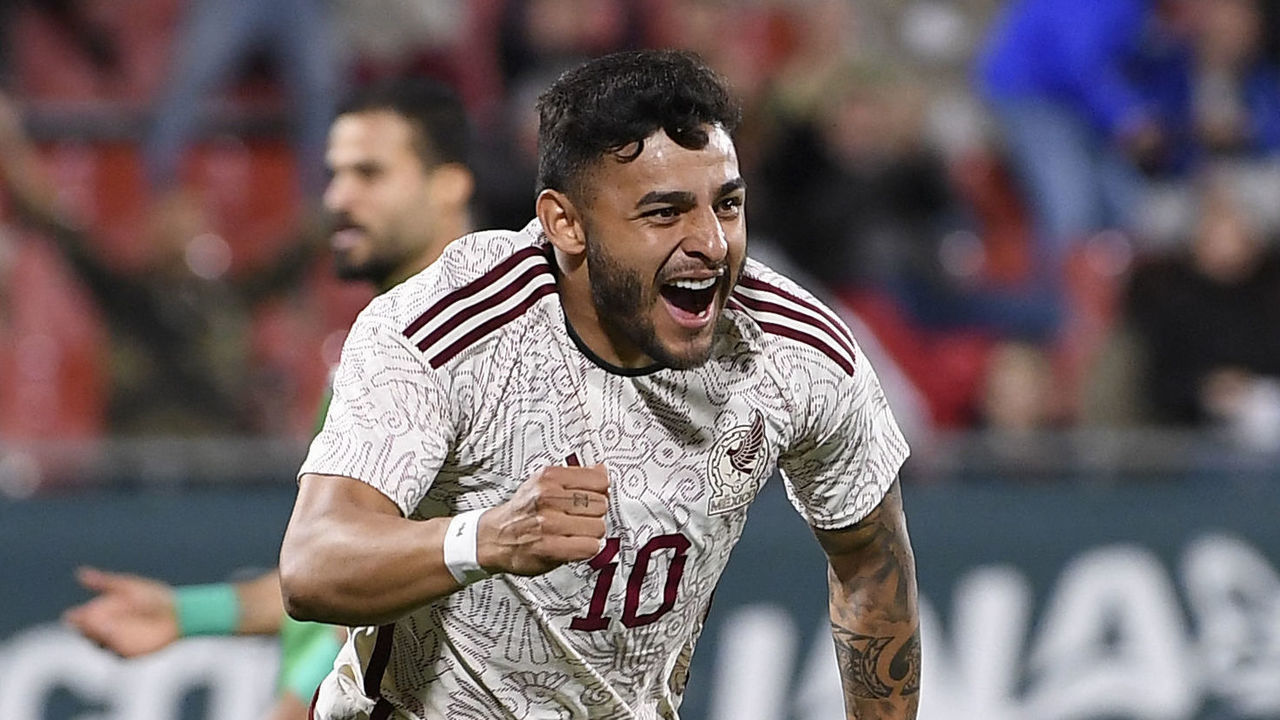 Close, but no cigar. After topping our home kit rankings, Mexico threatened to make it back-to-back wins thanks to a design that's steeped in the culture of the North American nation. Although it's not good enough to top another list, this beauty of a shirt – with Mayan print stylishly plastered all over – will surely be one of the hottest football shirts this winter.
1. South Korea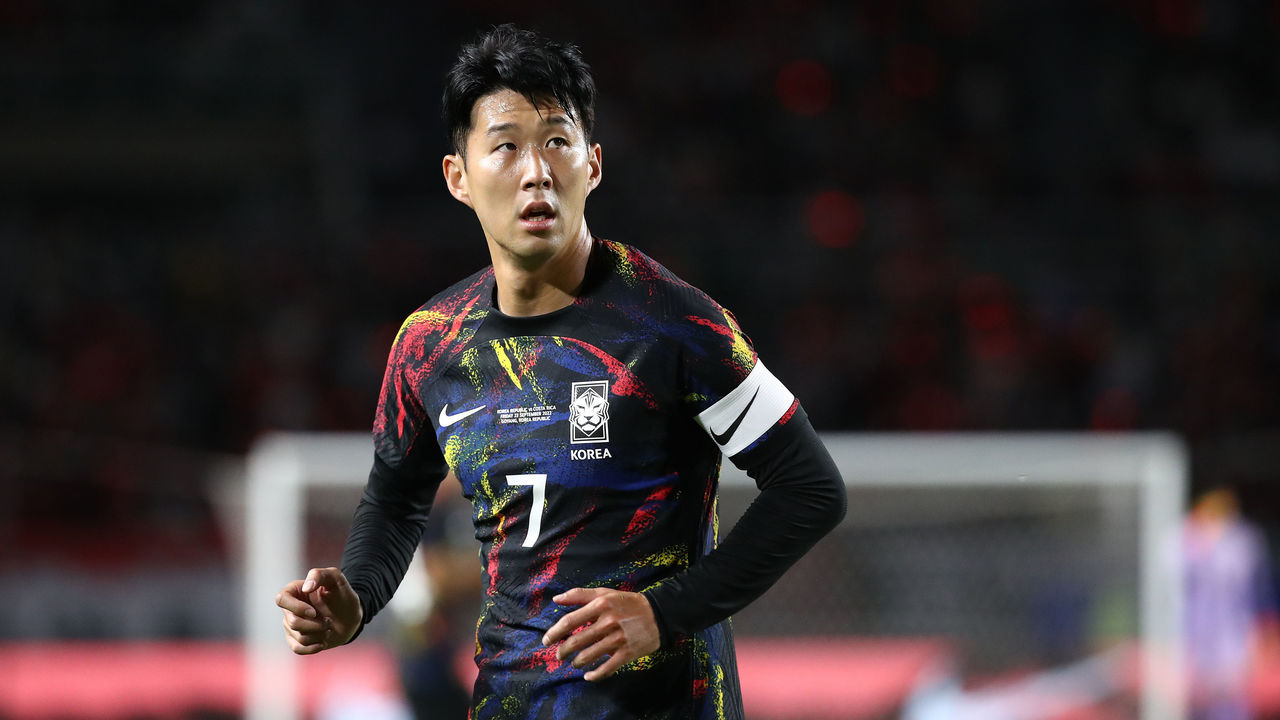 Although South Korea is ranked 28th by FIFA, the country's kit is No. 1 in our hearts. This electric ensemble is hands down the best away shirt in Qatar and could go down as one of the best in World Cup history.