Pep Guardiola's influence over English football is pronounced. Rather than incessantly hoof the ball, goalkeepers playing on pub-league pitches sometimes bobble short passes over divots and dog turds. Bravery and brawn are no longer the most desirable qualities for a lower-league center-back – they're expected to welcome, maybe even cherish, possession. Inverted full-backs, false nines, and other ideas hatched or enhanced in Pep's playbook feature throughout the country's proud, prodigious, and at-times parochial league pyramid every weekend.
Perhaps he was already the most transformative manager to grace the English game, but that didn't mean his legacy couldn't have been more tangible, more complete, more ostentatious. To satisfy modern fans' obsession with the greatest – the GOATs – in sports, Guardiola apparently needed Saturday's Champions League victory to ensure his reputation wasn't tarnished.
For the second time in his seven-year tenure at Manchester City, Guardiola's legacy came down to 90 minutes in Europe's top competition. After the 2021 defeat to Chelsea, it had to go right this time.
"It doesn't matter what you do in (the) group stage, last 16, quarterfinals, Premier League, or FA Cup," Guardiola said before the final. "It's one single game (where) you have to be better than the opponent."
City's 1-0 win over Inter Milan summed up the propensity of that narrow viewpoint, which is one that Guardiola doesn't agree with. It was an ugly affair in Istanbul.
Guardiola's side was unrecognizable from its performances in the competition's earlier stages. Passes that are usually rolled between City players were bludgeoned toward advertising hoardings. The set pieces were churning, dragging repeats of a ball sailing into Andre Onana's hands. John Stones was the English champions' most promising player from an attacking perspective, which might be more of an indictment on his team's listlessness than his own phenomenal displays over the campaign's final months.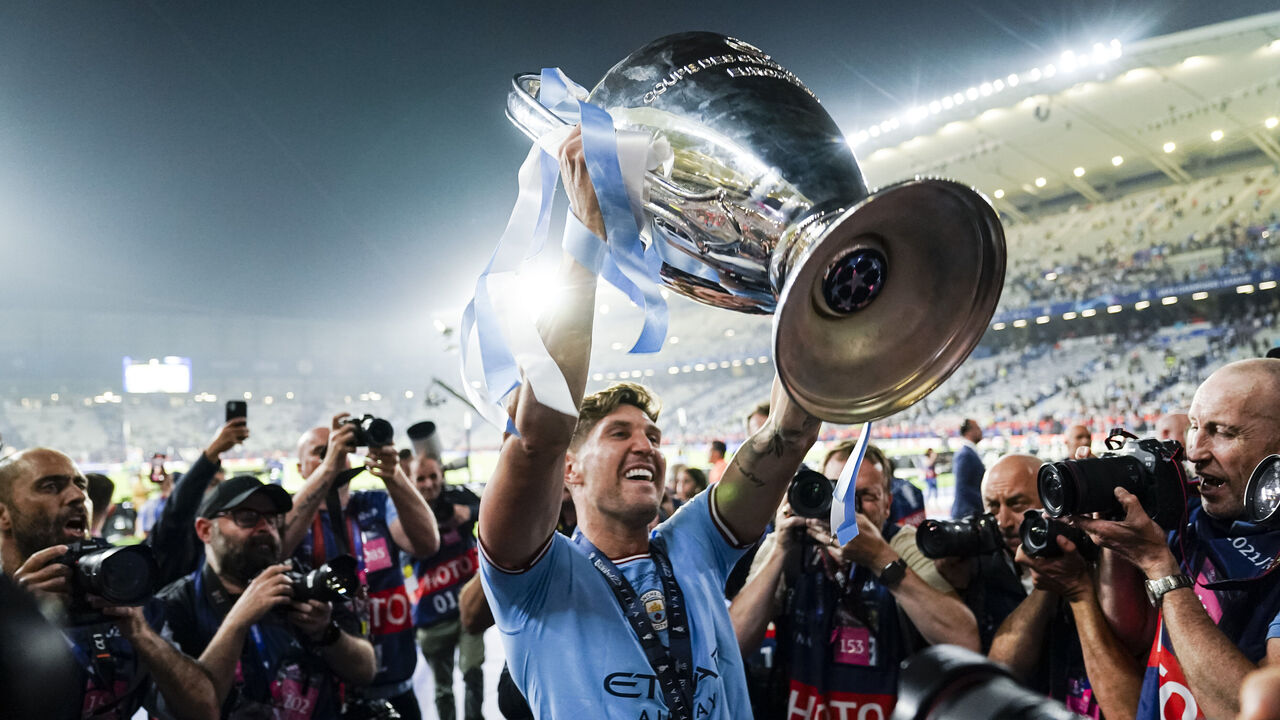 Rodri is arguably the most crucial player in the ensemble. He squirms between bodies, drives through challenges, and dictates City's tempo and direction with his passing in the nucleus of the lineup. His goal that eventually won the final was a precise side-footed finish that swerved around two Inter players before it hit the net. But even he was incalculably far below his best.
"I was not good in the first half. I was playing shit," Rodri offered in an apt assessment.
It seems absurd that many football fans will let one match – especially a match this scrappy and tight – define one manager. The Champions League knockout matches prior to the final clearly showed Manchester City are the best team on the planet, but they apparently didn't matter. The supremacy over RB Leipzig and Bayern Munich was forgotten. Outclassing 14-time European champions Real Madrid – Kyle Walker subduing Vinicius Junior and Bernardo Silva's brace – was shoved aside.
Few managers would've had the bravery or imagination to make the types of significant changes that Guardiola did this season. The Spaniard jettisoned the supremely gifted Joao Cancelo and then ditched full-backs altogether. He trialed teenager Rico Lewis in an inverted role before truly liberating Stones as a hybrid defender-midfielder. He made great strides toward another Premier League title when he uncharacteristically opted for long balls, with Kevin De Bruyne anticipating Erling Haaland knockdowns, in April's almost antiquated yet undeniably effective takedown of Arsenal.
Each risk belonged to a winner, not a fraud. Each idea belonged to a visionary, not a coach who merely crammed superstars into a matchday squad. But still, the questions remained.
Guardiola had won 11 out of the 25 trophies in Manchester City's 143-year history before their trip to Turkey. It wasn't enough.
City could've lost the Champions League final if it weren't for frantic blocks, the crossbar, and Romelu Lukaku's woeful late header. What preceded such a defeat would've been undermined.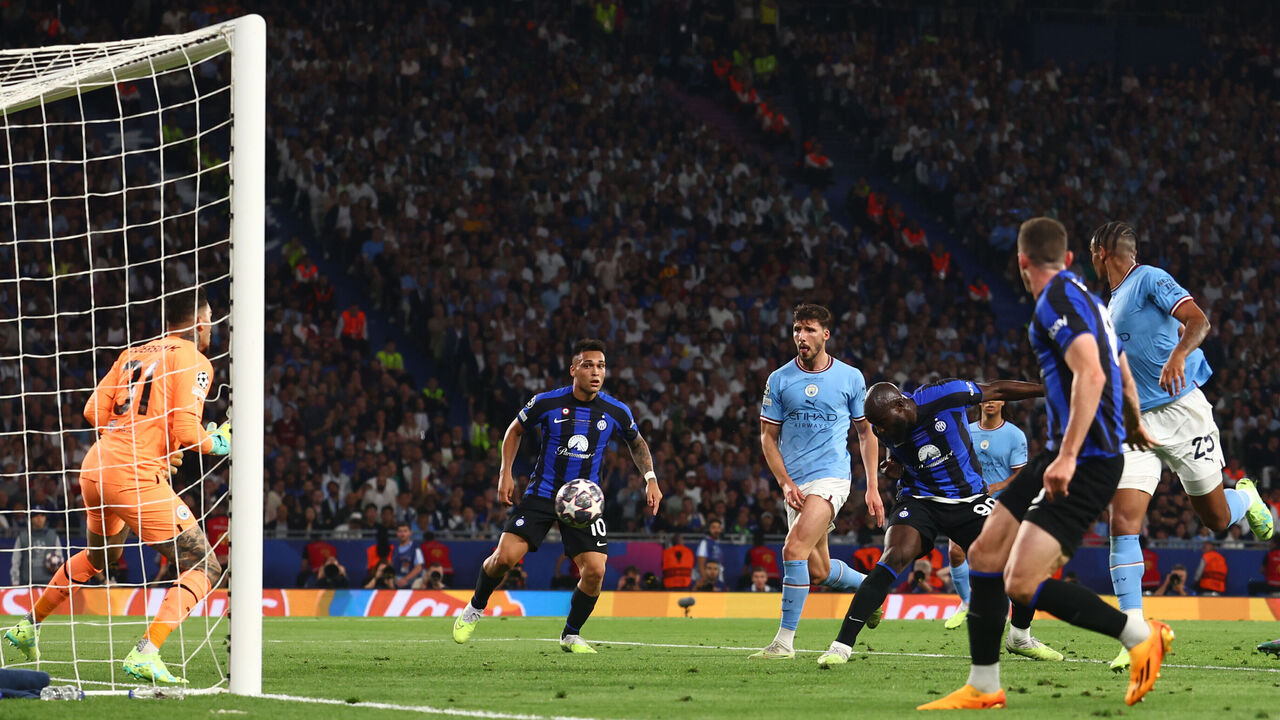 "Even if I don't share this opinion, I understand that everything we have done through all these years, which has been a lot and very good, will make sense to others if we win this competition," Guardiola said during the days before the weekend's showpiece.
"If we don't win it, then things will seem to make less sense. It's a bit unfair, but we must accept it. That's how it is."
Now that the Champions League is won, there's one final criticism of Manchester City remaining – and it won't be cleared or legitimized for a few years yet. The Premier League has charged City with 115 financial violations that allegedly dealt them an unfair advantage over their English peers. If found true, the charges would be a betrayal to supporters of rival teams, their hopes of success dwindled due to one club ignoring the rules simply because it had the power and financial might to do so.
But innocent or guilty, Champions League or no Champions League, Guardiola's remarkable legacy should've been indisputable before the final in Istanbul.
Granted, he's given advantages as Manchester City manager that others don't get. Could he be this successful at Newport County or Harrogate Town or even Tottenham Hotspur? Absolutely not. But it's this platform that allowed him to reshape how a country plays and watches football. His consistency and flexibility over seven years underlined his greatness, inspiring coaches and players from elite competitions, pub leagues, and everywhere in between. It shouldn't have taken the small sample size of underperforming footballers in Istanbul to prove his standing as one of the very best. He was already there.
"You have to be lucky," Guardiola noted after finally delivering Manchester City's first Champions League crown.