With the Women's World Cup kicking off later this week, we're sizing up the title contenders. Though the women's game continues to grow at a rapid rate as worldwide investment in the sport creates more parity, there remains a clearly defined collection of teams that stand above the rest heading into the competition in Australia and New Zealand. All of them are dealing with some kind of adversity, though, creating a truly intriguing field. Any of the traditional heavyweights could realistically hoist the trophy Aug. 20. Here's how we think the top teams stack up ahead of the tournament.
1. United States ??
FIFA ranking: 1
Odds to win tournament: +250
Until we see otherwise, the two-time defending champion remains the team to beat. The United States, seeking an unprecedented third consecutive title, remains loaded with top-end talent despite untimely injuries to prolific forward Mallory Swanson and team captain Becky Sauerbrunn. Even without the lethal Swanson, Vlatko Andonovski has the luxury of calling upon iconic veteran Alex Morgan, reigning NWSL MVP Sophia Smith, and emerging superstar Trinity Rodman up front. As is always the case with any U.S. coach at a major tournament, how Andonovski sets up his team will be heavily scrutinized. The Americans haven't looked totally unbeatable in the buildup to the competition, but that's nothing new, and it's worked out just fine for them in the past.
2. England ?gbeng
FIFA ranking: 4
Odds to win tournament: +450
Though high-profile injuries have unfortunately hit the entire field in some way heading into the tournament, no team has been decimated quite like the reigning European champion. Manager Sarina Wiegman will be without Euro 2022 Golden Boot winner Beth Mead, forward Fran Kirby, and captain Leah Williamson. There's an argument to be made that with that trio available, the Lionesses would be the favorite to claim their first Women's World Cup. England has largely struggled for goals since storming to the Euro title on home soil. But even with the aforementioned absentees, the team, now equipped with a title-winning pedigree that brings an added level of poise in high-pressure matches and situations, is among the very best in the world.
3. Spain ??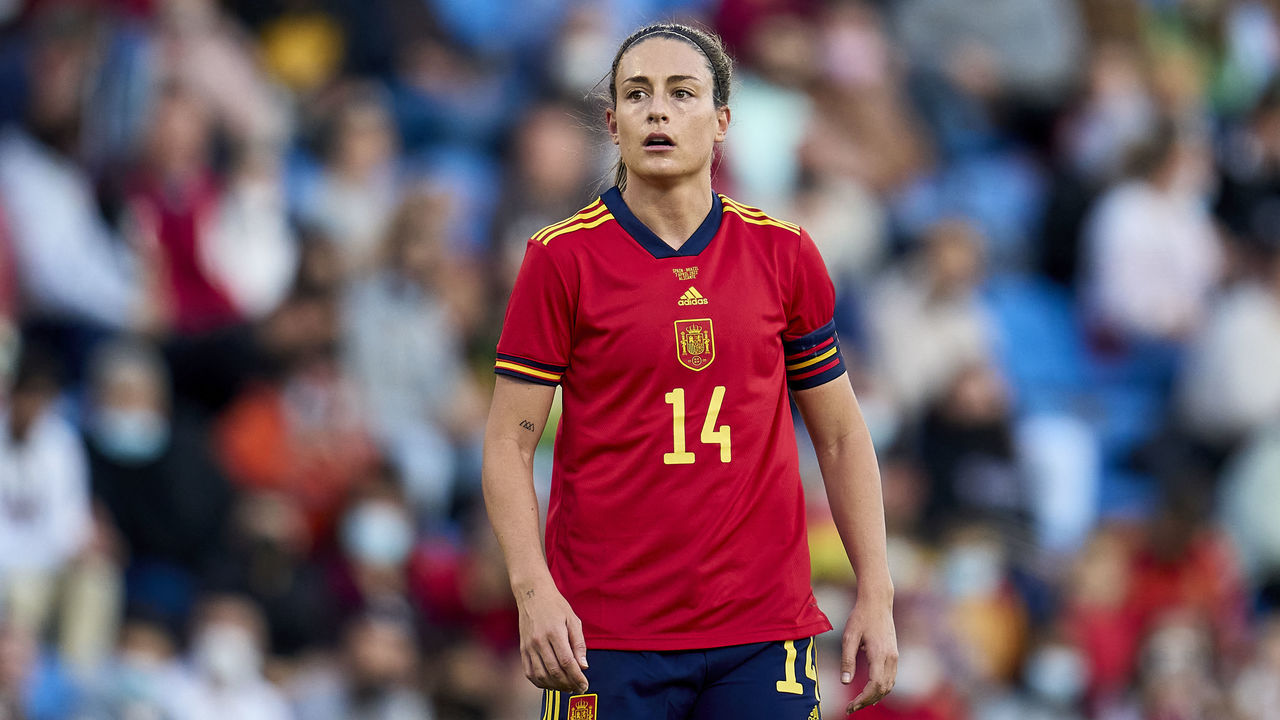 FIFA ranking: 6
Odds to win tournament: +550
Spain is perhaps the most difficult team to judge. Though she's returned to the pitch following her ACL tear last year, superstar Alexia Putellas, the two-time reigning Ballon d'Or winner, is still working her way back to full fitness and form. Meanwhile, there's serious turmoil in the Spanish camp after a host of players expressed concerns about the culture and working conditions under coach Jorge Vilda. Fifteen of them resigned in September – three were picked for the World Cup – with Barcelona stars Mapi Leon and Patri Guijarro among those who'll skip the tournament. And yet, on talent alone, Spain is in the mix, with midfielder Aitana Bonmati headlining a core of players from the all-conquering Barcelona team that will be present.
4. Germany ??
FIFA ranking: 2
Odds to win tournament: +825
Germany hasn't reached the Women's World Cup final since 2007 when it defeated Brazil to win its second consecutive title. For such a historically dominant program, that 16-year gap is an eternity. The Germans, beaten by England in the Euro 2022 final, are looking to end that barren World Cup run and return to the summit of women's football after being overtaken in recent years by a handful of other European nations. Led by Martina Voss-Tecklenburg, one of the most prominent coaches in the game, the tournament provides a chance for captain and star forward Alexandra Popp to put her injury heartbreak at major tournaments behind her. The decorated Wolfsburg star, 32, missed the Euro '22 final after sustaining an injury in the warmup.
5. France ??
FIFA ranking: 5
Odds to win tournament: +900
France is the ultimate wild card after a player revolt forced the dismissal of Corinne Diacre in March. The unpopular coach was promptly replaced by Herve Renard, an esteemed and decorated international manager, but one with no experience in the women's game. His appointment brought Wendie Renard – no relation – back into the fold after the captain, one of the best defenders in women's soccer history, previously said she'd step back from the national team. That's an enormous boost for Les Bleues, though it's tempered by the injury-induced absences of forward Delphine Cascarino and Marie-Antoinette Katoto. There's a sense that France missed its greatest shot at World Cup glory on home soil in 2019. Can the French flip that script?
6. Canada ??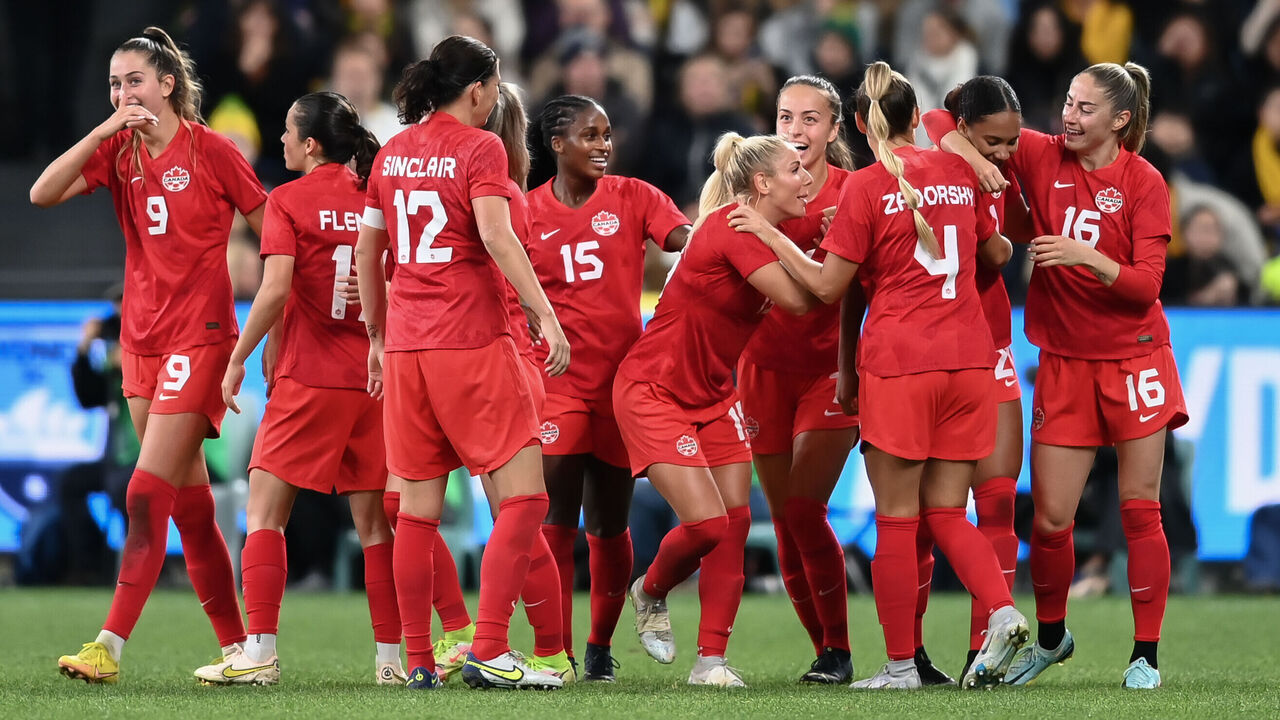 FIFA ranking: 7
Odds to win tournament: +2500
Another team that's seen its World Cup preparations overshadowed and complicated by off-field concerns. The Canadian women remain locked in a battle with their incompetent federation to secure equitable pay and infrastructure for the program. The public dispute has distracted from the fact that Canada will return most of the stalwarts that led the nation to Olympic gold in Tokyo just two years ago, including captain Christine Sinclair, the most prolific player in international soccer history. What Canada may lack in comparison to other contenders – a singular game-breaking forward – it makes up for in cohesion and unity, traits not to be overlooked in a tournament setting where togetherness can go a long way toward success.
7. Sweden ??
FIFA ranking: 3
Odds to win tournament: +1600
After finishing third at the 2019 World Cup and then coming within inches of gold in Tokyo, only to fall short in a shootout against Canada, expectations remain high for Sweden, which will be looking to take another step forward under Peter Gerhardsson. Headlined by versatile Barcelona standout Fridolina Rolfo, the Swedes boast plenty of star power, including the likes of Stina Blackstenius, Sofia Jakobsson, and Magdalena Eriksson. Sweden's history at major tournaments has been one of near misses, and there's plenty of reason to believe this could be the year that finally changes. The Swedes will need to shake off their ominous pre-tournament form to accomplish that, though, as results leading into the World Cup have been patchy at best.
8. Brazil ??
FIFA ranking: 8
Odds to win tournament: +2500
Not too long ago, Brazil appeared to be in serious danger of losing touch with the established powers. But, buoyed by an influx of exciting young talent and a growing domestic league that's finally receiving proper attention, a new generation under Pia Sundhage has the Brazilians on the upswing. This team, which went unbeaten en route to winning the 2022 Copa America, looks enthusiastic and energetic after a string of impressive performances and results over the past year. And, of course, epochal star Marta is back for what will likely be her last World Cup dance. Just as Argentina did with Lionel Messi on the men's side, Brazil would love nothing more than to see the 37-year-old legend carried into the sunset with the nation's first World Cup title in tow.
9. Australia ??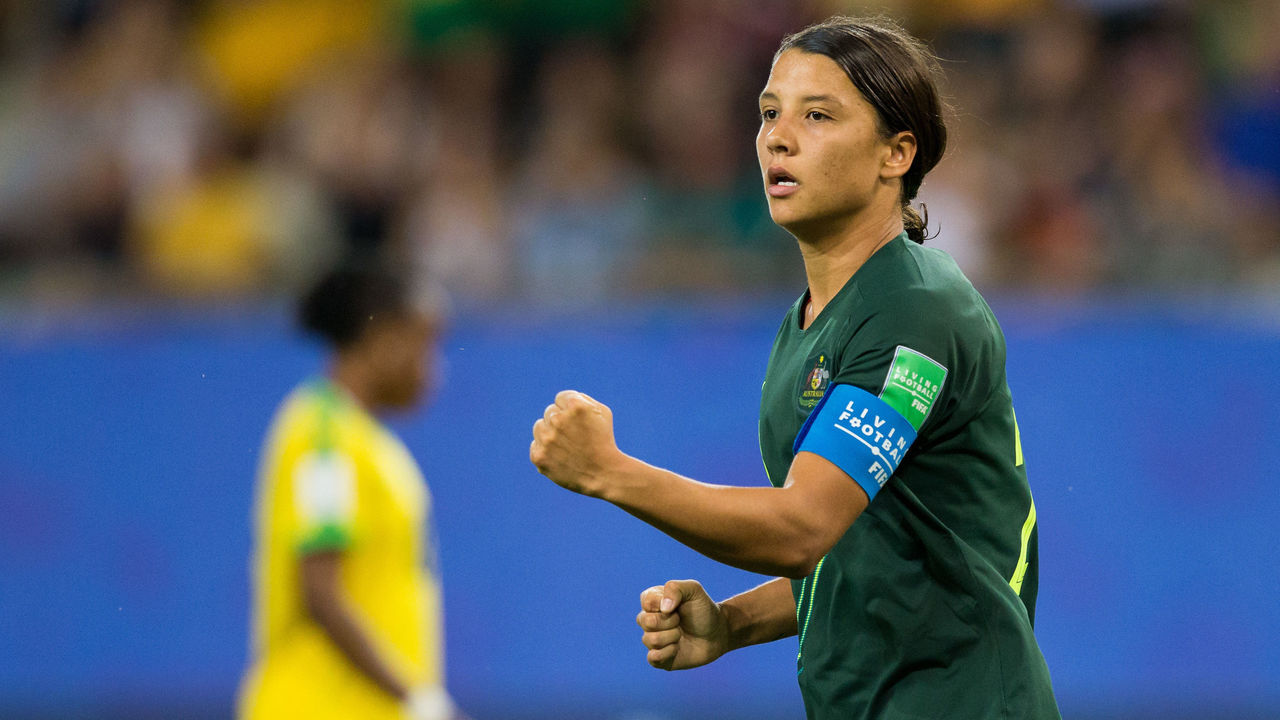 FIFA ranking: 10
Odds to win tournament: +1200
Just how far can home-field advantage – and arguably the single best player on the planet – carry Australia? The excitement within the country is palpable; the Matildas' opening match against Ireland is already sold out, according to tournament organizers, with over 80,000 raucous fans set to be in attendance inside Sydney's Stadium Australia. With the affable Sam Kerr leading the line for the tournament co-host, hopes are high that this summer's event will be a transcendent moment in Australian football. There are some legitimate concerns about the squad – an overreliance on Kerr to score goals and a backline that's looked shaky against top-flight opposition chief among them – but that isn't slowing down the Aussie hype train.
10. Netherlands ??
FIFA ranking: 9
Odds to win tournament: +1600
Andries Jonker has tried to revitalize the Netherlands after the team's disappointing Euro 2022 showing. The Dutch, who reached the final of the last World Cup, will look much different than the versions we've seen in recent major tournaments, with Jonker expected to shift from the nation's sacred 4-3-3 formation in favor of a system that utilizes the speedy wing-backs in his squad. Midfield maestro Jill Roord can take over matches on her own, too. For the Netherlands to make a deep run, Roord will need to do just that, as the absence of star forward Vivianne Miedema, out with a torn ACL, looms large. So, too, does a group clash with the U.S., which beat the Orange Lionesses in the 2019 final. A second-place finish in Group E would set up a very difficult knockout-stage path.
Honorable mentions: Japan, Norway, Denmark