The 2022 World Cup is in full swing. At the end of every matchday, we'll review the biggest talking points emanating from Qatar and break down all the action on the pitch. Below, we look back on Sunday's last-16 games.
Mbappe is just absurd
The fact Kylian Mbappe is still only 23 years old is astonishing. Here's a player who's years away from his prime and doing things no one – not Lionel Messi, Cristiano Ronaldo, Pele, or Diego Maradona – has done before.
It took Messi two decades to score in a knockout-round match. Mbappe had two in the 2018 World Cup final alone. Pele had eight World Cup goals before turning 24. Mbappe already has nine. He's got more than Ronaldo and Maradona. He might even finish his career with more than them combined.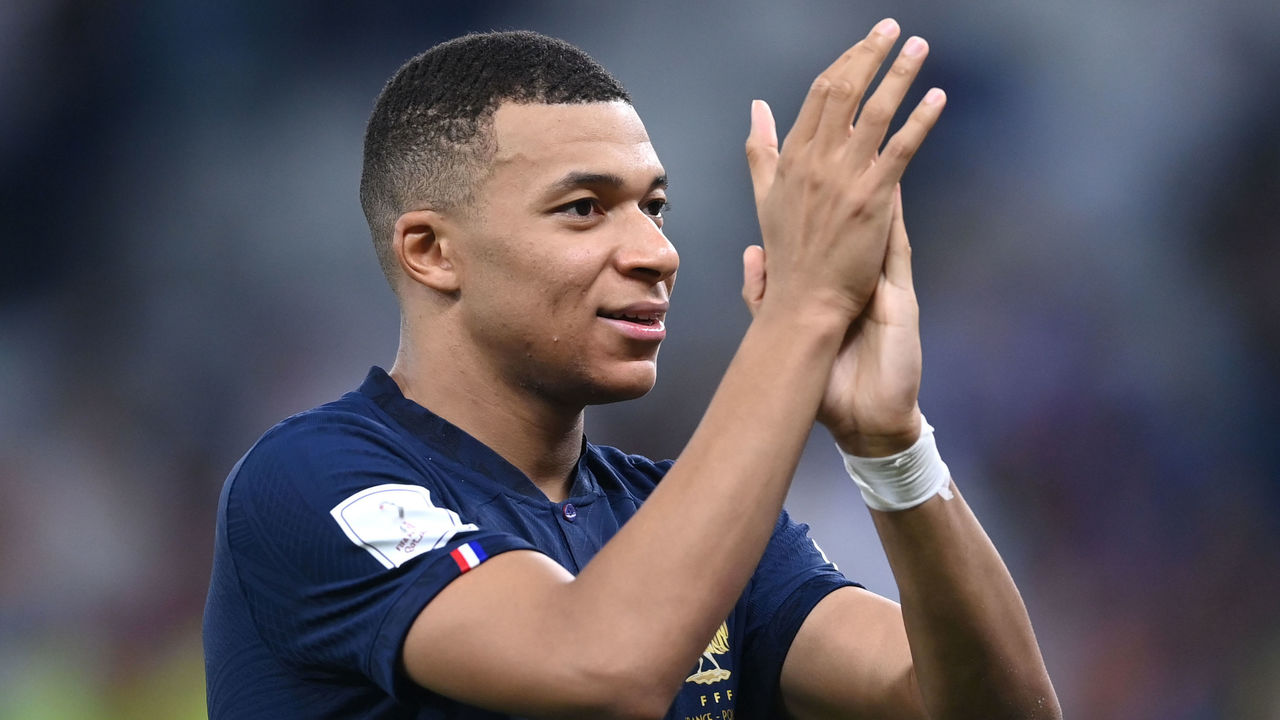 Every meaningful men's scoring record is now under threat. If Mbappe stays healthy – and he's rarely missed more than two or three games at a time – he'll soar past Olivier Giroud and Thierry Henry on France's all-time scoring list. He'll surpass Miroslav Klose as the highest-scoring player in World Cup history, and he'll overtake Ronaldo as the most prolific scorer in men's international football. He could even do it all before he turns 30.
It's not just about the goals Mbappe scores but about the way he takes over games. He's too fast, too strong, and too talented to stop on the run and incredibly difficult to cover when he winds up to shoot. His goals against Poland packed an incredible punch, and while his opponents gave him more time than he needed to pick his spots, he still showed extraordinary composure to execute from near-standstill positions.
And pundits thought head coach Didier Deschamps would rely too heavily on Mbappe in this tournament. How silly. Mbappe's always the solution.
Giroud takes long way to the top
For now, Giroud stands alone as France's record-breaking men's scorer. With 52 international tallies in 116 matches, the striker can enjoy the view from the top until Mbappe bumps him off his perch.
Giroud's achievement is phenomenal – but not because of the figure itself. The record adds another notch to an already extraordinary career that nearly fell to the wayside in his youth. Giroud had to wait until he was 24 to make his Ligue 1 debut, and after making the move to the Premier League, he had to fight his way into starting lineups once again.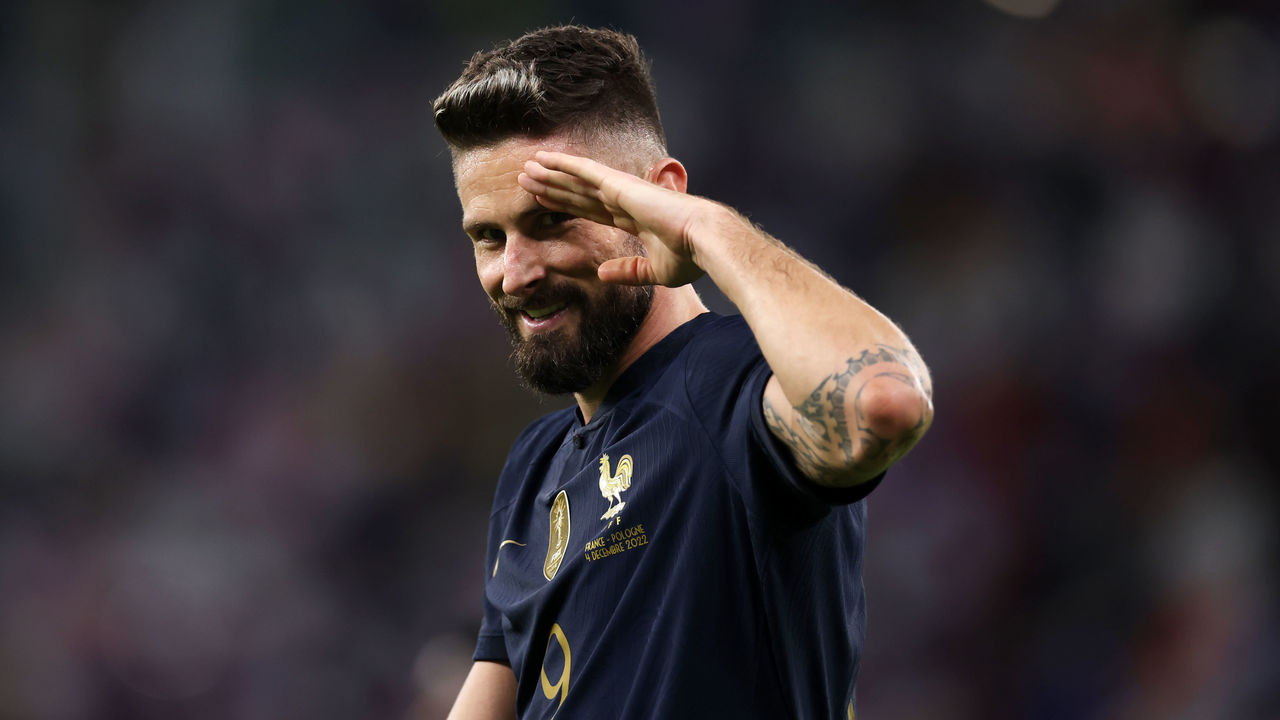 Joining AC Milan revitalized the 36-year-old's career. He's getting consistent minutes in Italy and enjoying his time there. More importantly, he's shown he can do more than hold up play and win aerial duels. He can still do all of the extracurricular stuff that coaches ask of modern-day strikers without sacrificing his instincts. After going without a goal at the 2018 World Cup, Giroud had to prove all of that over again.
No one's considered him a truly prolific striker because of all of the above. In truth, Giroud hasn't scored more than 16 league goals in any of the last 11 seasons. In three of those years, he didn't even manage more than 10. He's more like Filippo Inzaghi in that sense: a player defined more by qualitative measures than quantitative. Giroud's goals are more memorable because they're more important. He picks the biggest possible moments to show up.
That's why people appreciate him so much. It just took a long time to turn those heads.
Bellingham takes charge in midfield
Jude Bellingham is one of the most dynamic midfielders England has ever had. That's no exaggeration. England's had creative playmakers before. It's also had its share of defensive stalwarts and destroyers. But it never quite had a midfielder who could do the job of two different players.
Those who didn't know him before now know the story about this 19-year-old: that he's quick on his feet, smart on the ball, and a captain in the making. Bellingham showed his best qualities Sunday in another authoritative performance against Senegal. Powering through the middle of the park, he showed the poise of someone 10 years his senior, waiting for the perfect moment to thread passes and put his teammates into good scoring positions.
Before taking a 2-0 lead, England needed Bellingham to intervene. Sensing an opportunity, the teenager jumped into the fray to win possession near his own area. Six touches later, the ball was 40 yards up the field. As much as he's quick and powerful, Bellingham is intentional and never in a rush to do something. He calculates everything he does on the go, and he almost always finds the most economical solution to passing plays.
Declan Rice is also capable of moving the ball forward. He did so on a couple of occasions on Sunday and nearly set up a goal. But Bellingham's just exceptional. When it comes to decision-making, England doesn't have a better player.
If the Three Lions have any kind of success in Qatar, he'll be a big reason why.
Quick free-kicks
Kane finally off the mark
Harry Kane is on the board. There was much consternation about the England captain's inability to find the net prior to Sunday's 3-0 win, but England's ability to get goals from various sources has been on full display throughout this tournament. Kane's marker against Senegal made him the eighth different player to score for England at this World Cup, a testament to the attacking depth at Gareth Southgate's disposal. Even when he wasn't scoring, though, Kane was integral. His intelligent movement opens up space for teammates, his ability to drop deep, hold up the ball, and orchestrate the attack remains elite, and his passing range is outstanding for any player, let alone a center-forward. England doesn't need Kane to be the primary scorer to have success in Qatar. But the Tottenham Hotspur star looked sprier against Senegal than at any other point in the competition thus far, and that could be bad news for the rest of the field, beginning with France.
Lewandowski, Poland should be proud
If Robert Lewandowski's final touch at a World Cup was scoring a goal, it's a fitting way to go out. In his second attempt at an injury-time penalty – his first was easily saved but called back and re-taken due to an infraction by Hugo Lloris – Lewandowski stutter-stepped toward a second goal in Qatar in what could be the 34-year-old's last appearance on football's biggest stage. Despite the disheartening result Sunday against a dominant France side, it was mission accomplished in Qatar for Lewandowski and Poland. The Barcelona star was, as predicted, instrumental in helping his nation reach the knockout round for the first time since 1986, netting his long-awaited first World Cup goal in the group stage to further cement his place as Poland's greatest-ever scorer. While it's possible he suits up in two years' time for the Euros, a 38-year-old Lewandowski will have likely hung up his international boots long before the 2026 World Cup.
Senegal defied odds in Qatar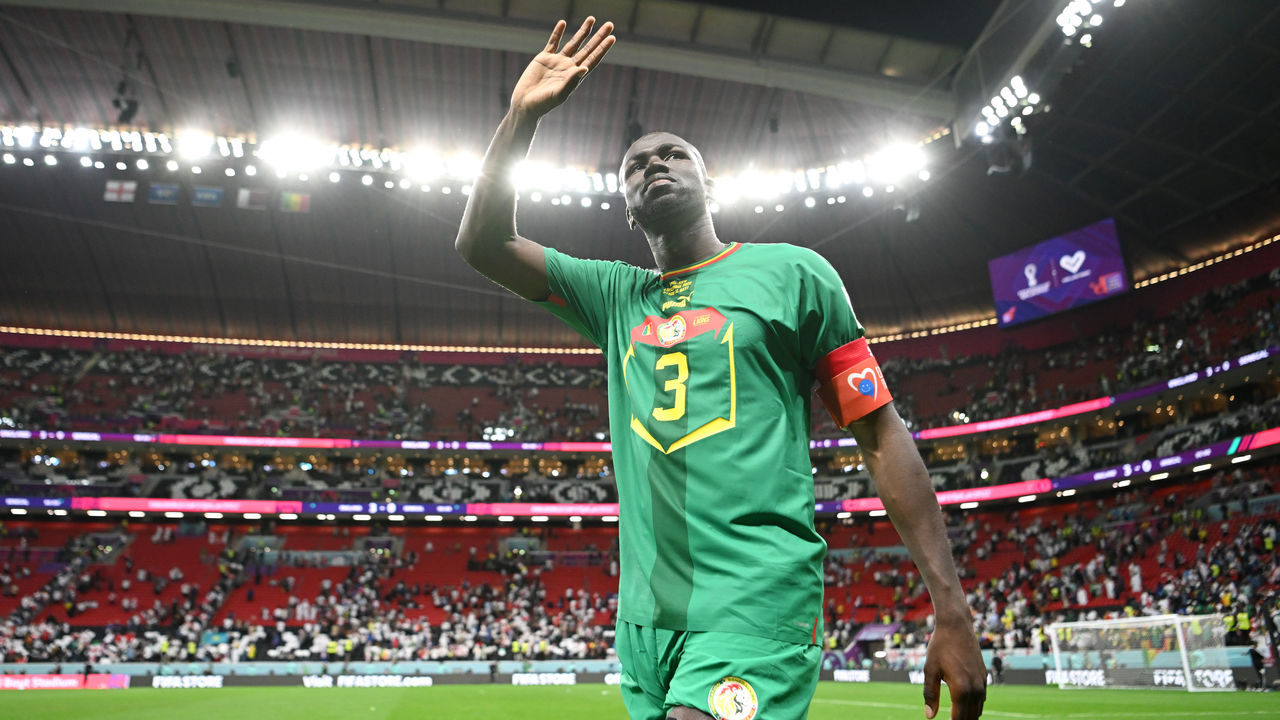 It's the end of the road for Senegal, a team that undoubtedly deserves a ton of credit for persevering in the face of adversity. After being tipped to mount a serious challenge at the 2022 World Cup, the West African nation's hopes of making history suffered a cruel twist of fate days before kickoff. The loss of talisman Sadio Mane was viewed by many as a monumental blow that could've resulted in a premature group stage exit. But instead, Senegal proved critics wrong with an exciting brand of attacking football that earned the country a knockout round berth for the first time in 20 years. In the end, England proved too tough of a task, but that shouldn't damper spirits for a Senegal team that deserves a hero's welcome upon its return home.
No room for bling
French defender Jules Kounde was forced to remove two gold chains that were on clear display for nearly the entire first half of Sunday's match against Poland. Incredibly, Kounde's jewelry wasn't discovered by the match officials until the 41st minute when he went to take a throw-in right beside the assistant referee, who noticed the bling that onlookers had spotted on the television broadcast almost immediately. "I know that Jules is superstitious and he usually wears that necklace even in training and I said to him, 'You are lucky that I wasn't next to you because I would (have) completely taken it off as well,'" Deschamps said after the win. "I know that players don't have the right to wear necklaces or bracelets. He's not allowed to wear a necklace, you can't play with sunglasses, or a watch, or a ring, or a necklace, for that matter. It is not allowed, and I thought he had taken off, but he hadn't. So that's our fault." Football with sunglasses and swag? Sign us up.
Stat of the day
Video game numbers from Mbappe.
Tweet of the day
"Le Notebook."