Manchester City's 3-1 loss to Lyon on Saturday at the Estadio Jose Alvalade in Lisbon is nothing short of a disaster for the Premier League juggernauts.
City are bowing out of the Champions League at the quarterfinal stage for a third straight season, this time to a Lyon side that finished seventh in Ligue 1.
Here are three takeaways from the last of four enthralling quarterfinal clashes:
Guardiola's biggest nemesis might be himself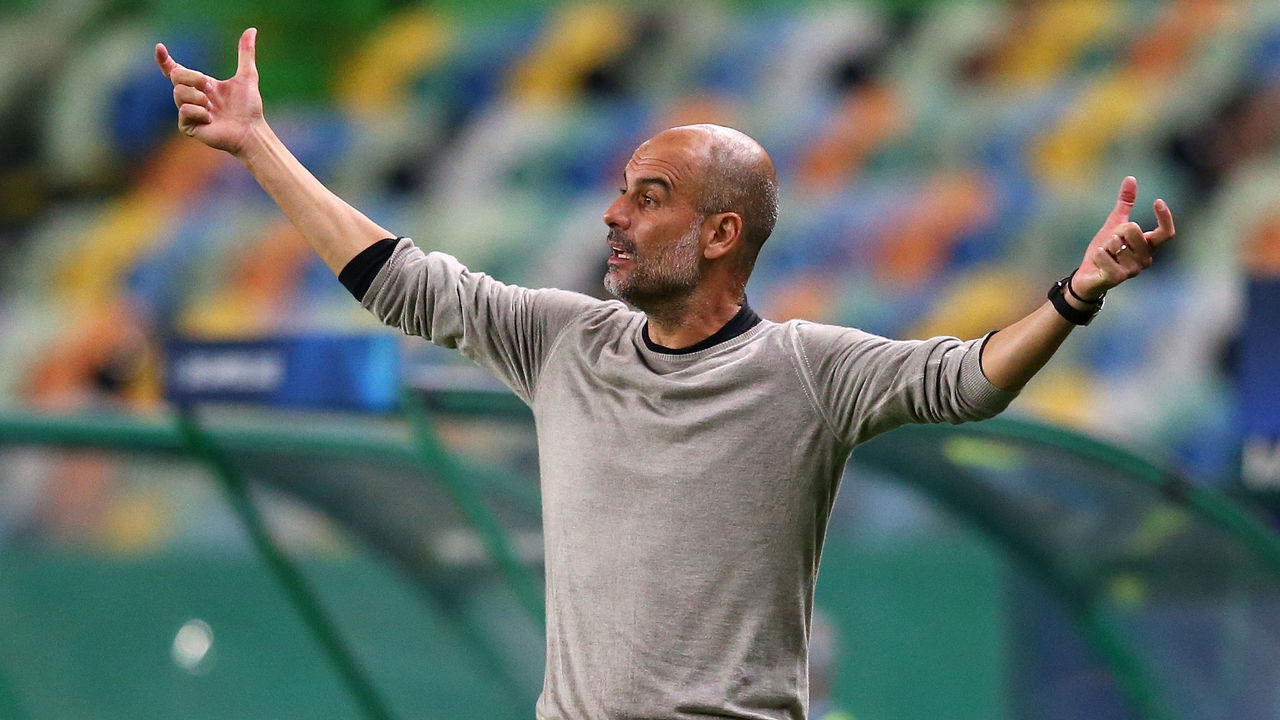 The Catalan tactician's reputation for overthinking elimination games on the continent was on full display against Les Gones. What initially resembled a 4-3-3 setup shifted into a 3-5-2 formation that mirrored Rudi Garcia's arrangement, and City struggled to create chances in the opening half.
Only in the final moments of the stanza did City start to ask questions of their opponents. However, it was a wasted 45 minutes that allowed Lyon to find their rhythm while disrupting that of their adversaries. Joao Cancelo was arguably City's most dangerous player in the first half. That speaks volumes.
It wasn't until the 55th minute when Fernandinho was taken off for Riyad Mahrez that City began to look like themselves in a 4-2-3-1. Why not just make that change at half, especially with the luxury of five subs? Again, time wasted.
Pep Guardiola employed a back-three on only two occasions in the league, and for the first time in Europe this season on Saturday. It was painfully apparent the players weren't familiar enough with the approach, and City failed to exercise their usual dominance.
"Different year, same stuff," Kevin De Bruyne told The Guardian post-match. The City talisman might not have been trying to knock the manager, but he might as well have.
There's no questioning Guardiola's pedigree as an elite domestic manager, though his penchant for overthinking matters on the continent has become a liability. Both can be true.
Garcia gives counterpart a lesson in simplicity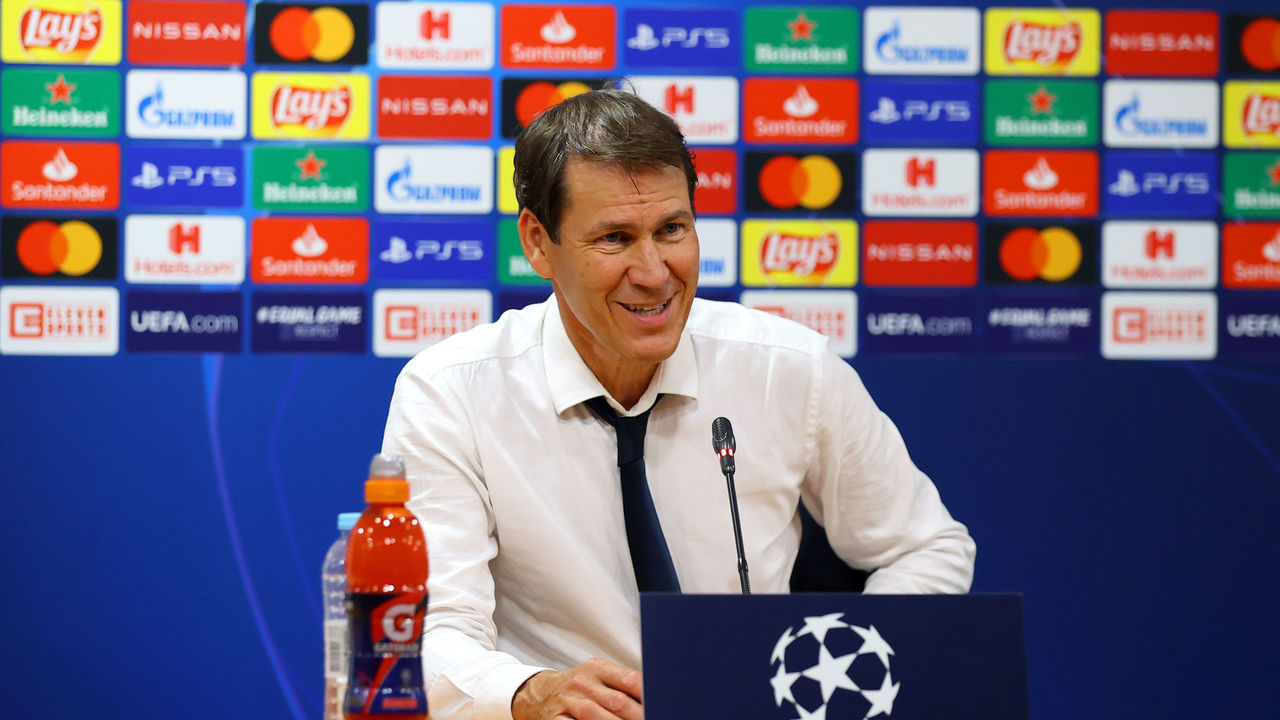 Garcia's Lyon tenure has been anything but easy.
Lyon recorded their worst league finish in 23 years by finishing seventh, nine points adrift of a European place courtesy of one of the worst home records in Ligue 1. Now, they're Champions League semifinalists for the first time in a decade.
If it ain't broke, don't fix it.
Garcia stuck with the 3-5-2 that helped oust Juventus over two legs, and the players responded with a similarly disciplined performance Saturday. Lyon didn't exactly invite pressure. The youthful three-man midfield of Houssem Aouar, Maxence Caqueret, and Bruno Guimaraes helped suffocate attacks before they started.
Caqueret, who started the last two matches in Lucas Tousart's stead, was exemplary, leading all players in ball recoveries (10), tackles made (three), and interceptions (two).
An inferior side may not have been able to sustain City's endeavors going forward, but Garcia's formation and squad selection formed the perfect balance. It was compact when it needed to be, but also capable of fizzing passes amid intricate movements that threatened on the counterattack.
Garcia's decision to transform Maxwel Cornet from a forward into a wingback has been a masterstroke as well.
Despite the awful domestic campaign and hardly having a kick in five months, Garcia has guided Lyon to an unlikely continental semifinal. Not bad for a manager who was met with so much derision during the early stages of his tenure that Lyon threatened to sue fans for an online campaign depicting Garcia as a clown. Who's laughing now?
Aouar shines as Lyon's talisman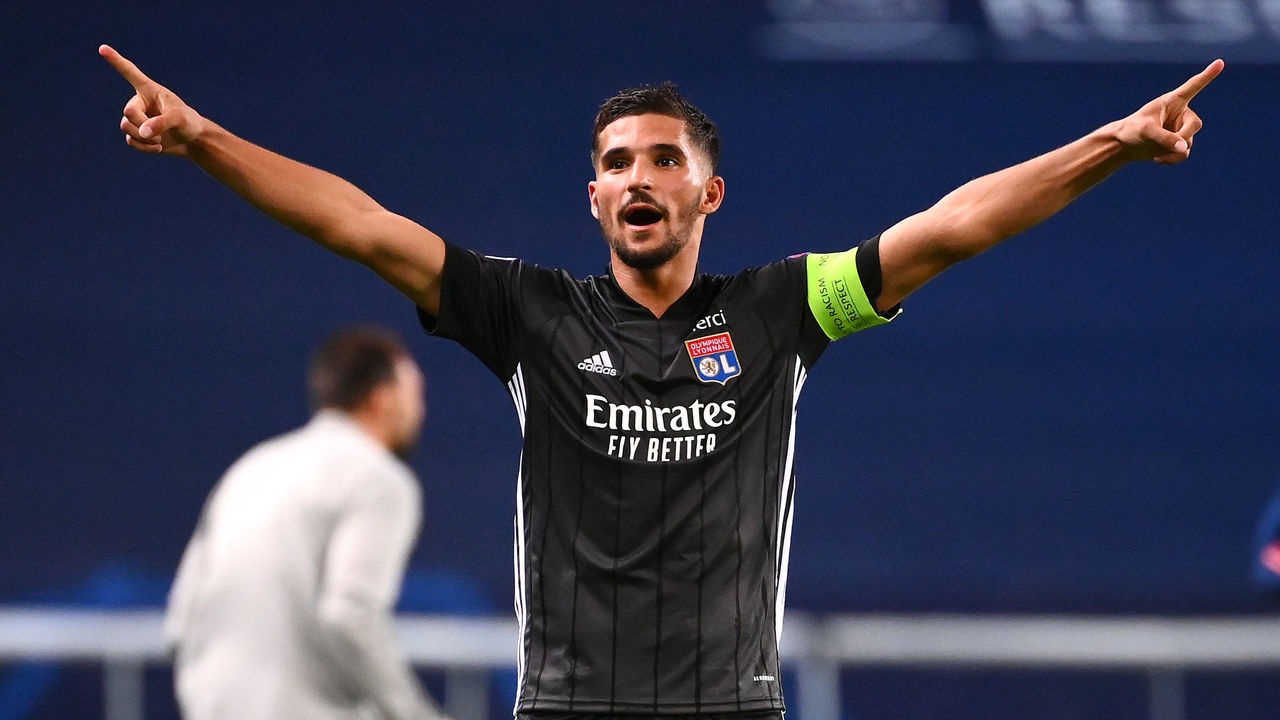 The shock result against City doesn't happen without Aouar.
When Lyon needed to relieve pressure, Aouar would draw a foul thanks to an adept ability to control possession in close confines or spring the counter with a perfectly weighted pass like on Lyon's second goal.
Aouar registered the most successful dribbles (five), most blocks (five), most take-ons (four), and drew more fouls than any other player on the pitch (four) in a showing that will only boost his potential transfer value.
The 22-year-old was arguably the best player for either side on the night. His versatility was on full display as the Frenchman vacillated between several roles to great results.
Aouar's main criticism has been his decision-making. However, the midfielder barely put a foot wrong in a mature performance against City that will only revive previous links with the club he helped eliminate in Lisbon.
It was one of those performances that witnesses a bourgeoning talent vault into the stratosphere of stardom.