The Champions League last 16 comes to an end this week. Below, we dissect the biggest talking points from Tuesday's games in Europe's premier club competition.
Atletico of old gate-crash Old Trafford
Diego Simeone knew his team had pulled off another great escape against Manchester United. As referee Slavko Vincic sounded the final whistle, Simeone bolted for the exit, sensing the shower of beer and insults that would come his way. Atletico Madrid did what they've done so well under the Argentinian manager: pester their way to a famous 1-0 victory away from home.
Simeone's side followed a familiar recipe for success. Soaking up pressure with six at the back proved effective. Hitting on the counter worked like a charm. Atletico moved the ball quickly enough to evade United's press, and when an opening presented itself, they took full advantage. Renan Lodi's header gave Atletico a lead to defend, allowing them to retreat into an ultra-conservative 6-3-1 formation.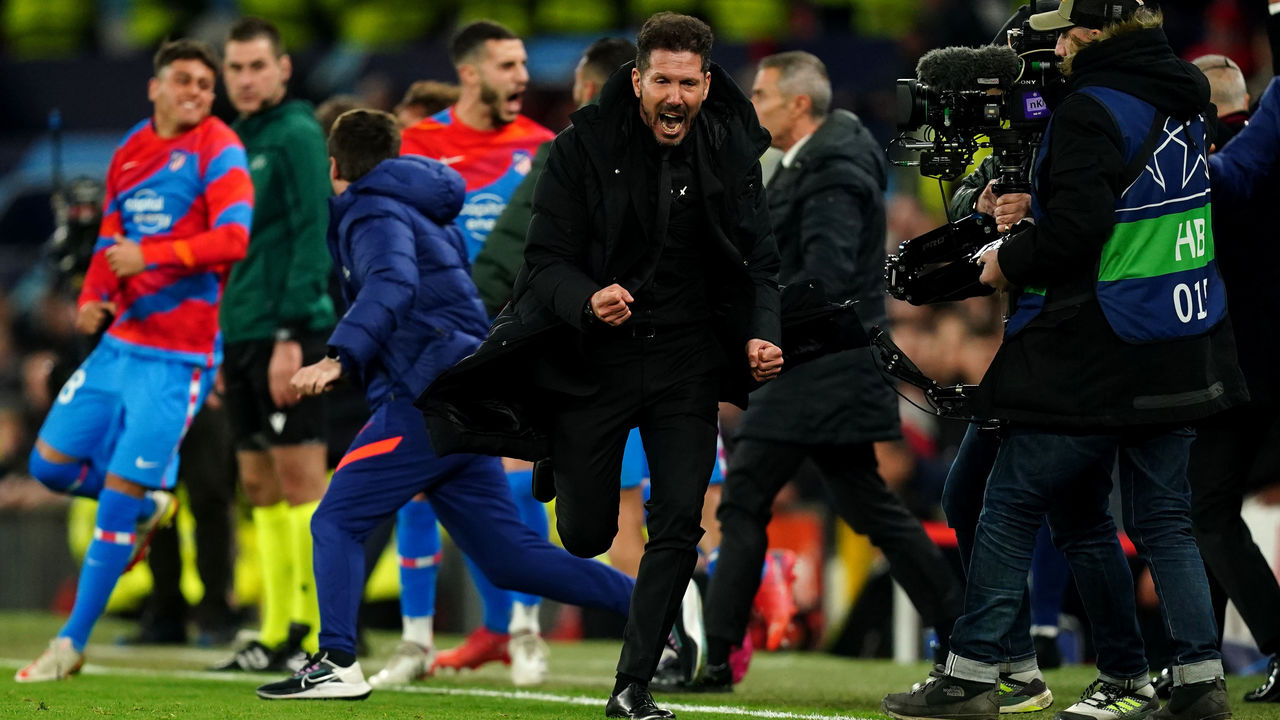 The selfless Antoine Griezmann relished the defensive battle, making a game-high four tackles while winning possession eight times. But it was his cross to Lodi that won Atletico the tie. Griezmann attacked until his team needed him to defend, leaving Joao Felix on his own after supplying the assist.
Then, Atletico summoned the dark arts. Goalkeeper Jan Oblak bought time here and there, going down under minimal contact. Marcos Llorente convinced the referee to halt play for a head injury when he went down clutching his leg. Substitutes interfered with United's throw-ins. Though Atletico played a riskier game, United ended up committing more fouls. The choppiness suited Simeone's side, disrupting the rhythm of a contest United couldn't quite grasp.
"There was always somebody lying on the floor," manager Ralf Rangnick said afterward.
United lacked collective spirit
United didn't exactly play badly. They created chances and forced Oblak into some spectacular saves. They pressed well enough. But they didn't exactly play well. The game just passed them by. It just kind of happened.
Individually, United lacked quality. Coming off the 59th hat-trick of his career, Cristiano Ronaldo failed to land a single shot on target. Jadon Sancho struggled to emerge from the shadows of Atletico's right-sided defenders. The hosts made just six touches in the penalty area. It looked like there was a force field on the pitch.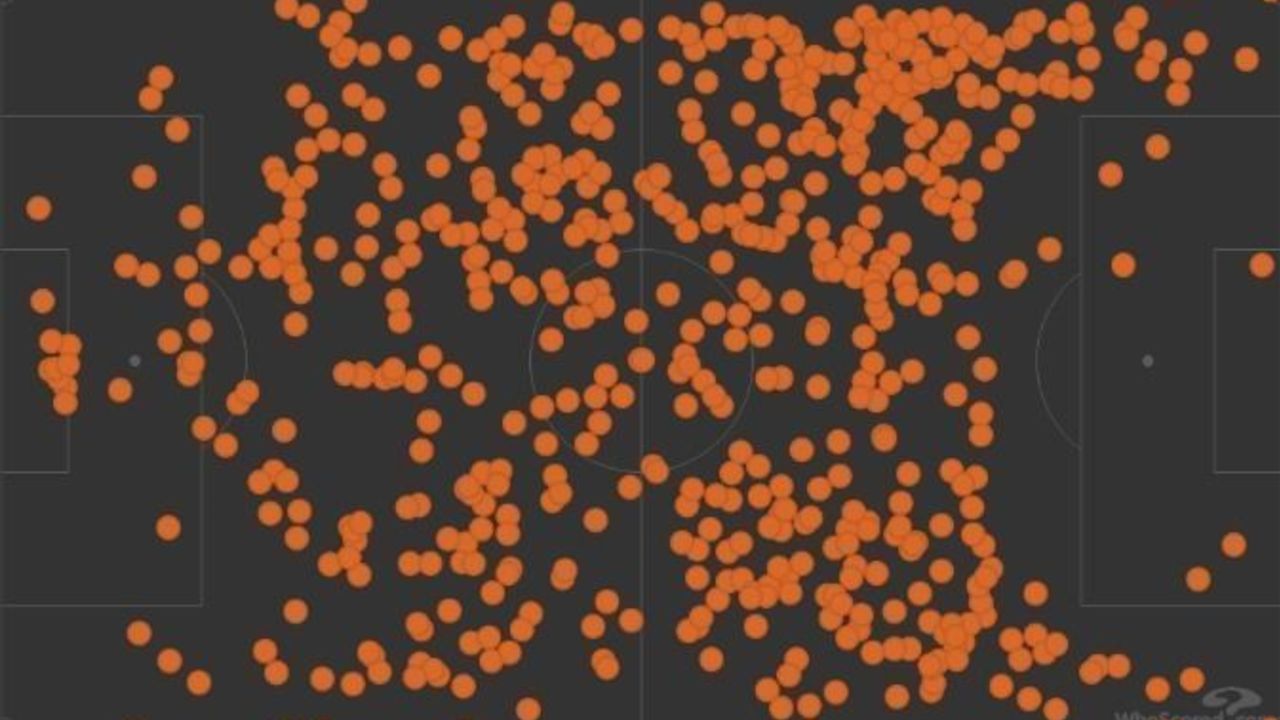 That's what happens when Atletico score first.
United's defense didn't pay enough attention to detail against an opponent that loves to exploit the finer margins of the game. They were too casual in the lead-up to Lodi's goal, leaving space for Atletico to infiltrate. Harry Maguire charged out of position, and Raphael Varane scrambled as Felix made a run into the area. Alex Telles tucked inside to cover for his center-back, only to vacate the left flank. All alone, Griezmann whipped in the decisive cross, and Diogo Dalot lost Lodi at the far post.
United simply lacked the collective effort that propelled their counterparts to victory.
End of an era?
What does a world without both Lionel Messi and Ronaldo in the latter stages of the Champions League look like? That reality is starting to become the norm.
We caught a glimpse of it last season, when the pair were at Barcelona and Juventus, respectively. Moves to Paris Saint-Germain and Manchester United couldn't prevent a pattern from emerging; both were eliminated in the round of 16 this campaign, too. Worse yet, the two superstars – who sit first and second in all-time Champions League scoring with a mammoth 265 goals between them – were totally ineffectual in their ousters.
Ronaldo was particularly invisible on Tuesday. Against Atletico Madrid, a team he has absolutely feasted on throughout his career, he didn't muster a shot on target over 180 minutes across both legs.
Both players are still capable of sublime moments that hearken back to their peaks – see Ronaldo's hat-trick from just this past weekend as a prime example – but the days of all-conquering performances in the Champions League certainly appear to be over. Time remains undefeated.
Discount Benfica at your own peril
The numbers all suggest that Ajax should have progressed easily. On the surface, the Dutch giants dominated their second-leg clash against unfancied Benfica on Tuesday. Ajax had 66% of the ball, fired off 16 shots to Benfica's four, and conjured up 90 total attacks to the Portuguese visitors' 20.
On that basis, Benfica's 1-0 victory in Amsterdam, and subsequent 3-2 triumph on aggregate, seems harsh on Erik Ten Hag's team. But in truth, the Eagles were full value for their surprising win, defending valiantly and limiting Ajax to just two shots on target. Both of those efforts came from outside the penalty area. Nicolas Otamendi and Jan Vertonghen were resolute all match, and Odisseas Vlachodimos was largely untested in goal.
Benfica, meanwhile, took their one chance, Darwin Nunez upstaging the prolific Sebastien Haller and scoring with his team's lone shot on target to stun the Johan Cruyff Arena and much of the football world, which had expected the swashbuckling Eredivisie club to roll into the next round.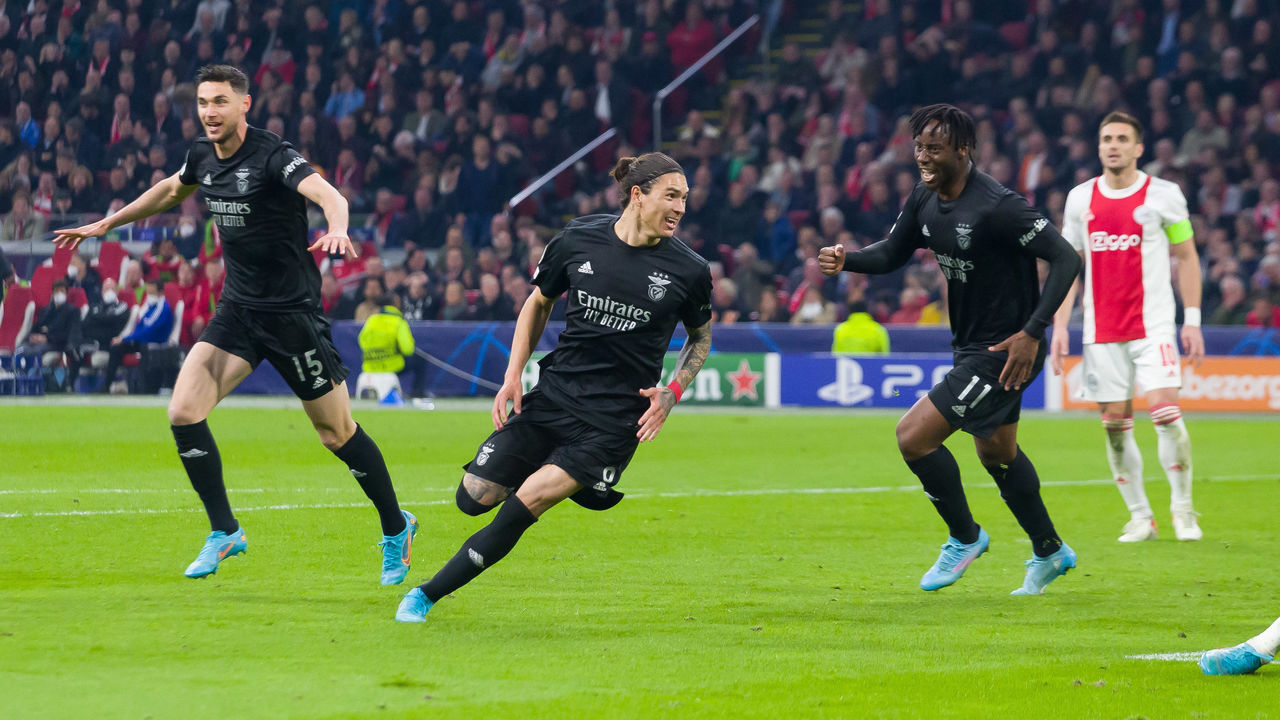 This will be viewed as a big missed opportunity for an Ajax team that had, until this point, been more impressive than the squad that was seconds away from reaching the final in 2019. But make no mistake, Benfica didn't steal anything here. Dogged defending and clinical finishing made the difference.
Going into Friday's quarterfinal and semifinal draw, the Portuguese side will be touted by almost everyone as the team that all the proverbial heavyweights want to be paired with. Fair enough. Avoiding the likes of Manchester City, Liverpool, and Bayern Munich would obviously be preferable.
But Benfica are no pushovers. Just ask Ajax.