Alphonso Davies and Laurent Duvernay-Tardif were named co-winners of the Lou Marsh Trophy on Tuesday.
The annual prize is awarded to Canada's top athlete.
Davies, 20, was one of the best young soccer players globally while dominating with Bayern Munich over the past year.
Born in a Ghanaian refugee camp to Liberian parents, Davies began his rise to soccer stardom in the unlikely setting of Edmonton. The Alberta-raised player took his first steps into his professional career with Major League Soccer's Vancouver Whitecaps, and his explosive performances on the wing caught the attention of European clubs. The Whitecaps agreed to a $22-million transfer with German giants Bayern Munich in July 2018.
The young footballer's big chance in Bayern's first team came at left-back when an injury crisis rocked the club's defense. Davies never looked back after his first Bundesliga start in October 2019 and went on to corral five trophies – the Champions League, Bundesliga, DFB-Pokal, UEFA Super Cup, and DFL-Supercup – in a single campaign.
Duvernay-Tardif, meanwhile, began his year protecting Patrick Mahomes and helping the Kansas City Chiefs win the Super Bowl. What the offensive lineman did after that – off the field – garnered far more recognition. The 29-year-old opted out of the current NFL season to work on the front line during the COVID-19 pandemic and continue his post-graduate studies to become a doctor.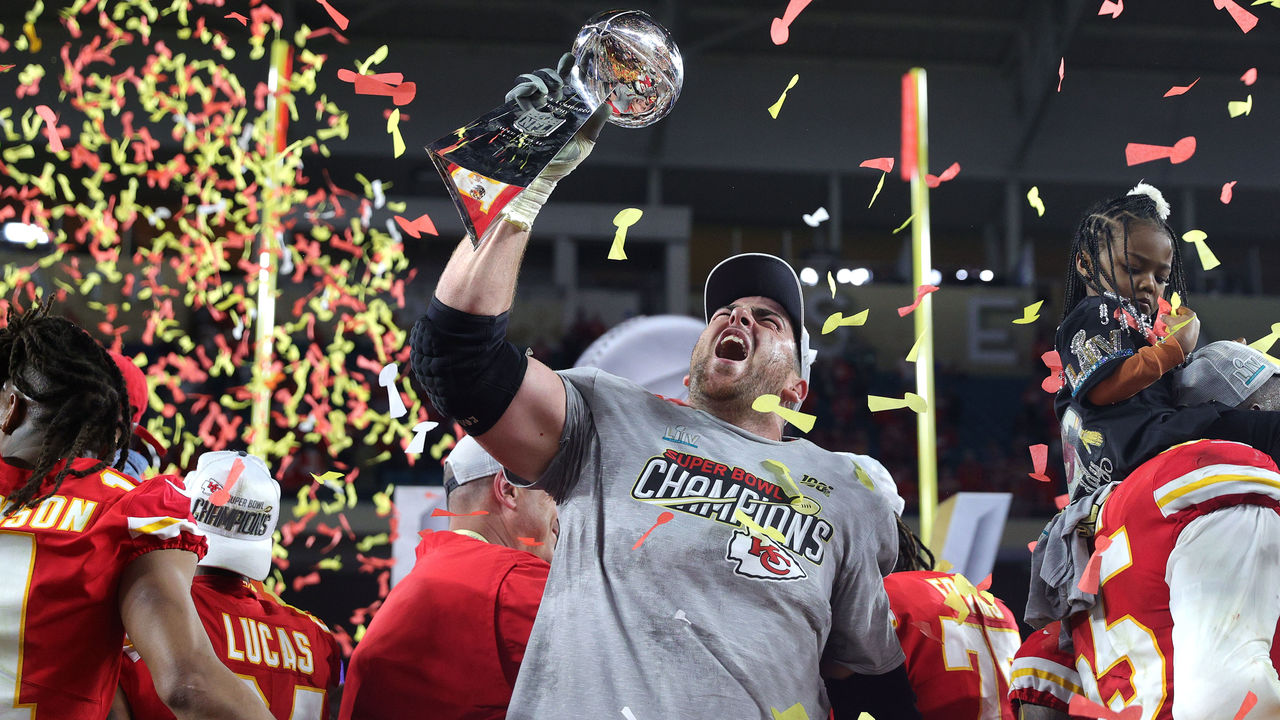 After working as an orderly at a long-term care facility, Duvernay-Tardif was among five athletes sharing Sports Illustrated's Sportsperson of the Year honor, which was awarded earlier this week.
This is the first time in 37 years that voting for the Lou Marsh Award has ended in a tie. Voted on by a panel of Canadian sports journalists, the trophy was last shared in 1983 by hockey icon Wayne Gretzky and wheelchair racer Rick Hansen.
Other finalists for this year's honor were NBA guard Jamal Murray, Olympic Lyon star Kadeisha Buchanan, and Christine Sinclair, the Canadian women's soccer icon who, prior to Davies, was the only soccer player to win the Lou Marsh award in 2012.