One year later, Euro 2020 is finally underway. At the end of every matchday, we'll be dissecting the biggest talking points from all the action. Below, we look back on Tuesday's riveting matches.
Portugal can't play like it's 2016
Head coach Fernando Santos finally got it right after 80 minutes of futile possession. Portugal exploded to life when Renato Sanches and Andre Silva replaced William Carvalho and Diogo Jota. Sanches earned a penalty with a mazy run down the gut, and Silva's movement broke Hungary's otherwise resolute defense apart. Cristiano Ronaldo did the rest.
Santos handcuffed Portugal for no good reason. Hungary, the weakest team in the uber-talented Group F, was always going to defend with five or six at the back. Yet Santos, perhaps conditioned by the conservative tactics that succeeded at Euro 2016, elected to start a rigid 4-2-3-1 with a pair of destroyers in Carvalho and Danilo at the heart of the operation. Predictably, neither midfielder could do much to unlock Hungary's defense, leaving the full-backs to send a number of hopeful crosses into the area. That would've worked if Portugal had a real target man. Portugal, as we know, doesn't.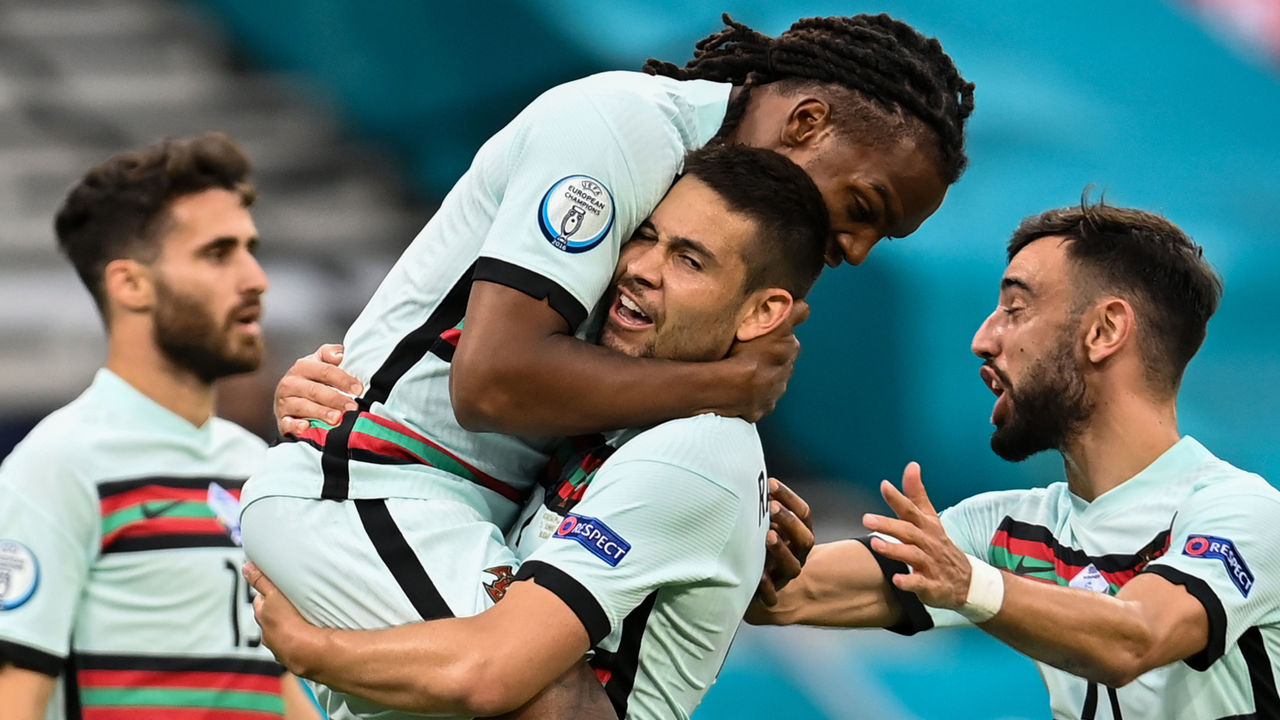 Santos only began to play to the strengths of his team late in the game. Portugal didn't need Carvalho to protect the back four, not against a team of Hungary's defensive makeup. It needed a game-breaker like Sanches more movement up front, and it got that in the last 10 minutes.
Portugal may not face as heavy of a resistance against Germany and France, but Tuesday's slog in Budapest offered some important lessons. This team is way more offensively inclined than the lot that won it all five years ago. The sooner Santos accepts that, the better.
Jogi Low gets it wrong against France
Joachim Low seems intent on employing a system that limits Germany's biggest contributors. Low opted for a 3-4-2-1 setup in the 1-0 defeat against France at the Allianz Arena in Munich, and almost immediately it became clear it wasn't working.
The formation ceded the midfield battle to Les Bleus' unrelenting trio of Adrien Rabiot, Paul Pogba, and N'Golo Kante, while at the same time restricting Joshua Kimmich's powers at wing-back. Granted, Kimmich is one of football's most versatile stars, but his acumen feels wasted out wide. Especially so when Germany's two-man midfield of Toni Kroos and Ilkay Gundogan is too static, with the latter uncharacteristically giving away possession numerous times to make matters worse.
Pogba didn't need the acres of space afforded to him, but he made the most of it, in particular when he played a deft looping ball over the top to find a surging Lucas Hernandez, who fired a bolting cross off Mats Hummels and into the back of the net for the game's lone goal.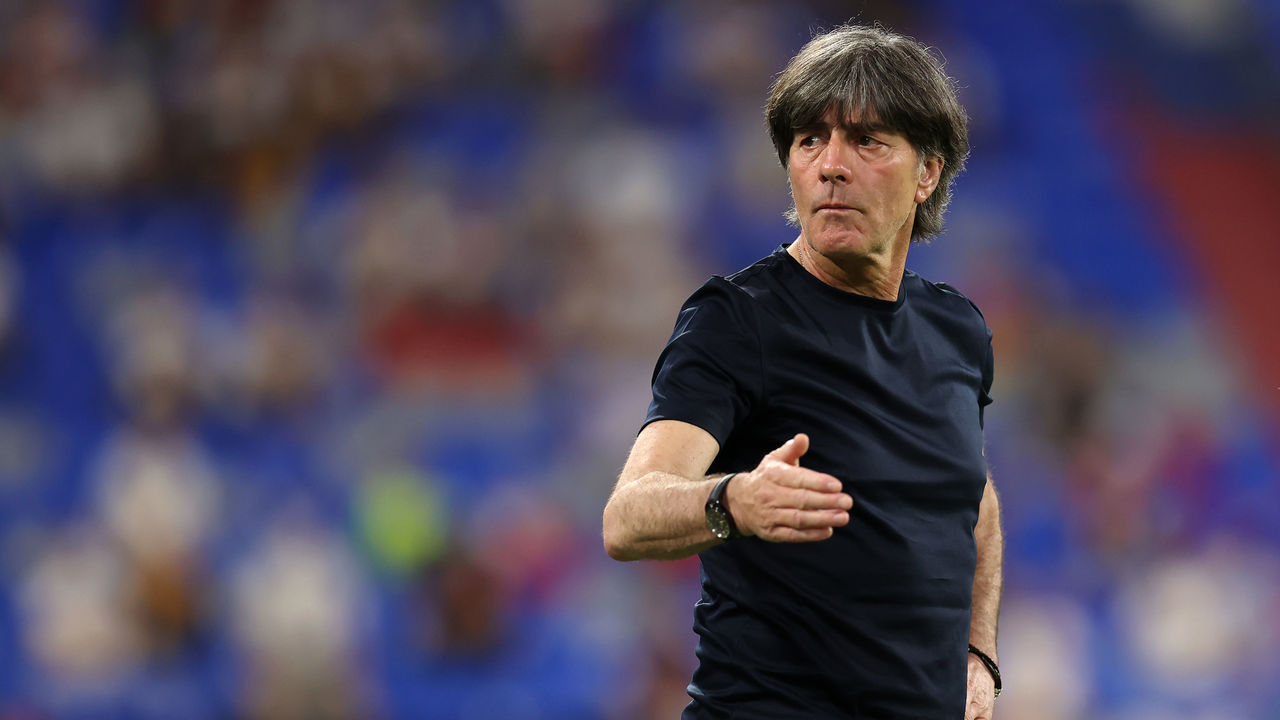 Surely Lukas Klostermann could have played at right wing-back in place of Kimmich, allowing the Bayern Munich star to assume a dynamic midfield role alongside Kroos.
There will also be doubts about Hummels' inclusion. He was never far from France's countless probing attacks. In theory, the 32-year-old, who was wedged between Matthias Ginter and Antonio Rudiger, should have been protected from having his physical limitations exposed, but the opposite occurred. Even with a last-ditch tackle on a late surging run from Kylian Mbappe, Hummels looked to be a liability among a backline severely lacking in pace against Europe's speediest side.
These observations don't even take into account an attacking system that rarely threatened to get behind France's back-four. Simply put, Low got it wrong. The room for error is microscopic in the Group of Death.
France brings out the best in Pogba
Pogba was one of France's best performers against Germany, showing once again at a major international tournament he can handle multiple responsibilities in a two-man midfield. With 12 recoveries, 13 successful duels, and four fouls won, Pogba led in almost every significant category. He also set up the only goal of the game with a delectable pass over the top of the defense.
Yes, he was dispossessed four times, but he was dominant. Some of the best players in the game, including Lionel Messi, lose the ball when they're trying to make something happen. It's just a lot easier to accept when the good outweighs the bad.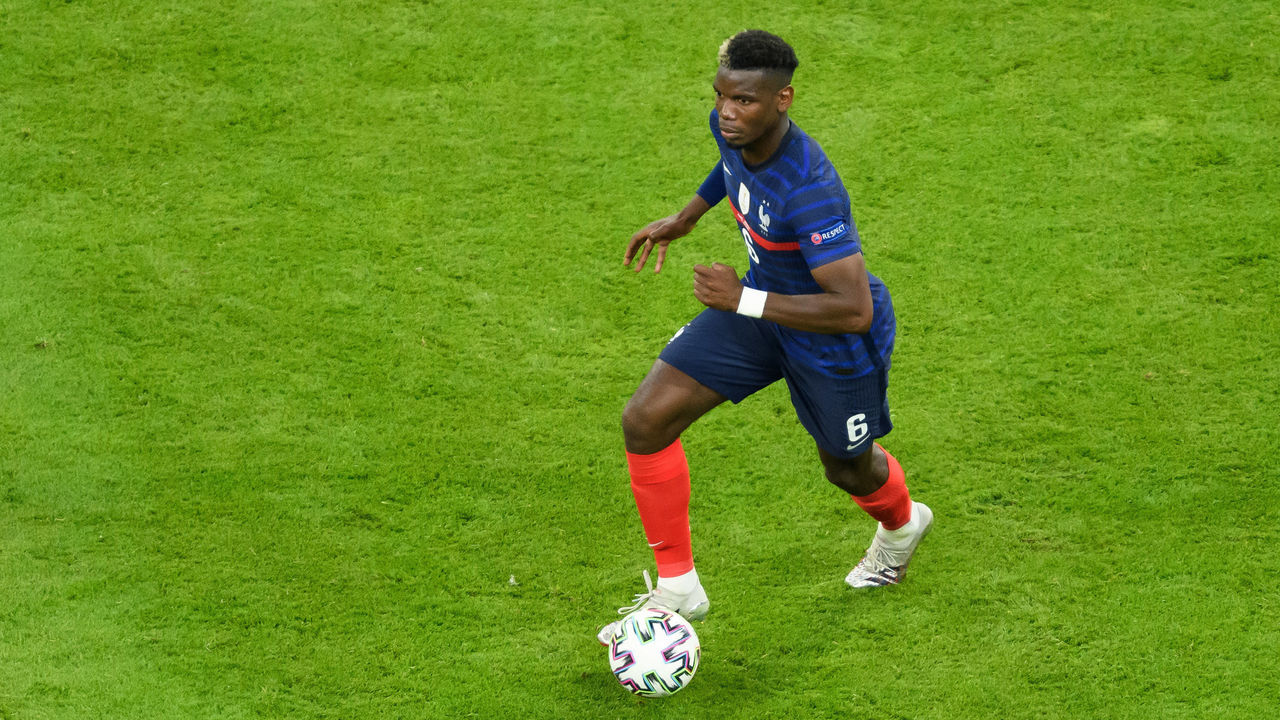 And Pogba's performance was fantastic. He was confident with and without the ball, and he excelled under pressure. At one point in the second half, with Germany pressing for an equalizer, the 28-year-old showed strength and patience in warding off multiple threats near the touchline. Seconds later, Pogba dribbled out of danger and picked out a free teammate with a simple pass. It looked so easy.
Pogba just looks more comfortable playing for France. If he makes a mistake, one of Kante, Rabiot, or Antoine Griezmann is there to clean up. Kante's the perfect partner, Rabiot an effective foil, and even if he sacrifices a bit of offensive production, Griezmann is just as good at tracking back and fishing the ball out of trouble. Pogba can therefore play without the pressure of failing or paying the price for doing too much.
Football still stuck in the stone ages
Entertaining as Tuesday's marquee showdown between France and Germany was – it was totally absorbing – the match provided another stark reminder that the sport still has a long way to go regarding player safety and protocols surrounding head injuries.
French defender Benjamin Pavard was on the wrong end of a scary collision with Robin Gosens in the second half, taking the full brunt of the onrushing German's torso to the side of the head. Pavard appeared to be briefly unconscious and required treatment after the frightening blow – his head smacked the ground after the initial contact.
A couple minutes later, after little more than a squirt of water on the back of his neck, he was back on the pitch.
"I took a hell of a shock," Pavard said after the match, as translated by The Guardian. "I was a little knocked out for 10 to 15 seconds. After that, it was better."
The Bayern Munich right-back ultimately played the entire match. Not for the first time, we're left asking why football is so woefully behind when it comes to head injury and concussion protocols. UEFA and the like can say they care about players all they want, but every action in this space suggests otherwise.
Excuse me, Toni?
Rudiger did his best Luis Suarez impression on Tuesday, and we're still trying to figure out what he was trying to accomplish when he appeared to nibble on Pogba's … back.
International tournaments make footballers hungry, apparently.