Victor Font, an opponent of Josep Maria Bartomeu in Barcelona's 2021 election for the club presidency, fears the Catalonian giants are at risk of falling out of contention for the top domestic and continental honors.
"Competition over the last decade has become more and more professional," Font told BBC Radio 5 Live, according to BBC Sport.
"You see in the Premier League with clubs well-managed, and even states owning clubs to put in a lot of money at a time where the finance of the club and economic model is stretched to the limit.
"Unless we do what we are trying, Barca has the risk of becoming a new AC Milan or a Manchester United."
Milan haven't won the Serie A title since the 2010-11 campaign, while United are still rebuilding after Sir Alex Ferguson stepped down as manager in 2013.
Font says he's been working on his presidential "project" for seven years and believes he can arrest the slide that could see Barcelona "not able to compete for the top titles." He described the jobs to oversee during the next few years – replacing an aging generation, renovating the Camp Nou, and dealing with the financial strain caused by the coronavirus pandemic – as the "perfect storm."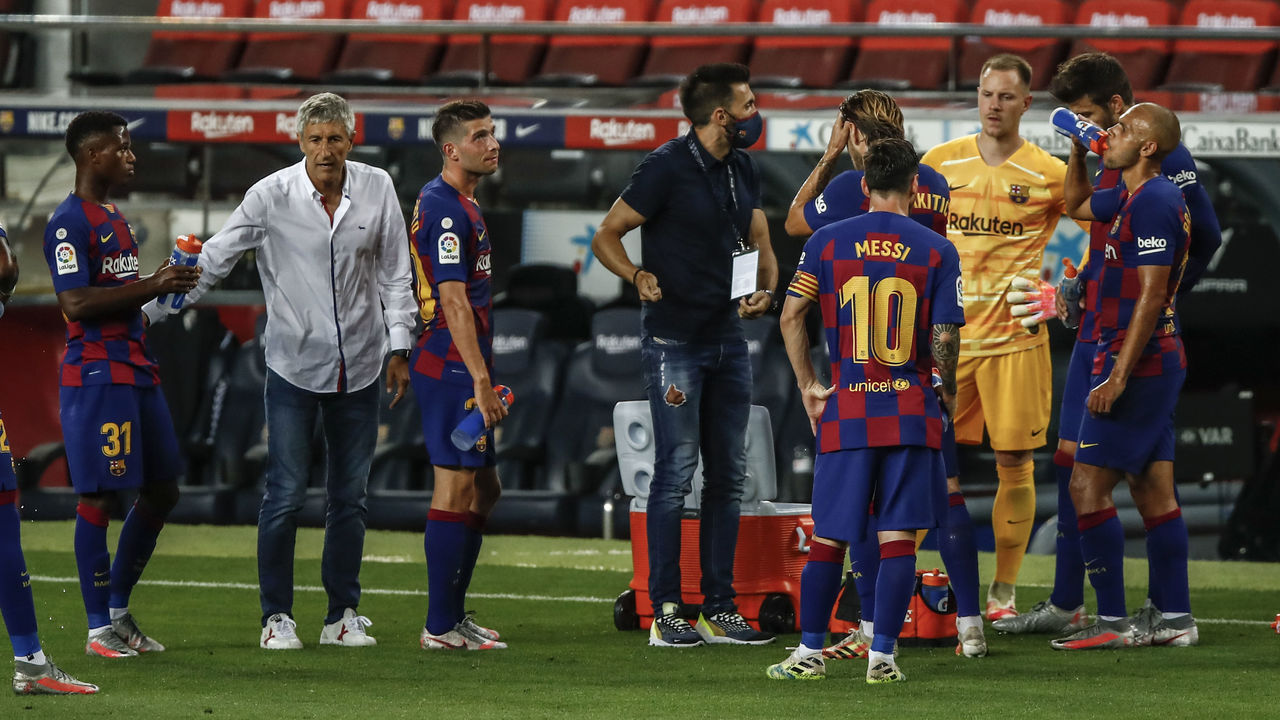 Real Madrid ended Barcelona's two-year La Liga reign Thursday when Zinedine Zidane's side beat Villarreal by a 2-1 scoreline. To further underline Barcelona's recent slump during Bartomeu's presidential reign, Quique Setien's throng was humbled 2-1 at home by Real Osasuna on the same day.
Lionel Messi appeared despondent for large chunks of that affair and blasted his team after the match for being "very weak" throughout the season.
"He is unhappy and doubting what to do next," Font said of Messi's situation. "He is probably a bit frustrated as year after year he is not able to win, especially the Champions League. That's where the focus needs to be.
"We want to ensure he understands if we were to run the club from next summer onward, we would put all the conditions to equip him in the best possible way so the last years of his career here he can still aspire to win a couple of Champions Leagues."
Font wants to bring Xavi back to Barcelona as head coach. Xavi, the former midfielder who won four Champions Leagues and eight La Liga titles with Barca, is currently in charge of Qatari side Al-Sadd.