That was fun. The Champions League quarterfinals delivered incredible drama this week, with the results of four indelible matches sending two German sides and a pair of French clubs to the competition's semifinals. Below, we take stock and highlight the biggest winners and losers from the games.
Winner: Bayern Munich's front office
Arguably the defining image from Bayern Munich's hammering of Barcelona was that of Canadian teenager Alphonso Davies rocketing past Nelson Semedo before strolling into the penalty area and setting up one of his side's eight goals on the day.
It was almost too indicative of the current state of each club: a young, rising superstar leaving an overpriced acquisition in his wake. Bayern's brass has built an absolute juggernaut, setting the club up for sustained continental success thanks to a focus on recruiting young talent.
The surreal win over a crumbling Barcelona team was the greatest indication yet that this Bayern side will give opponents problems for a long, long time.
Loser: Josep Maria Bartomeu
One could pick almost anybody from Barcelona here – such was the disastrous nature of Friday's jaw-dropping defeat. But the biggest loser in that debacle could end up being Bartomeu, whose status as club president was already on unstable ground before Bayern blasted his team into oblivion.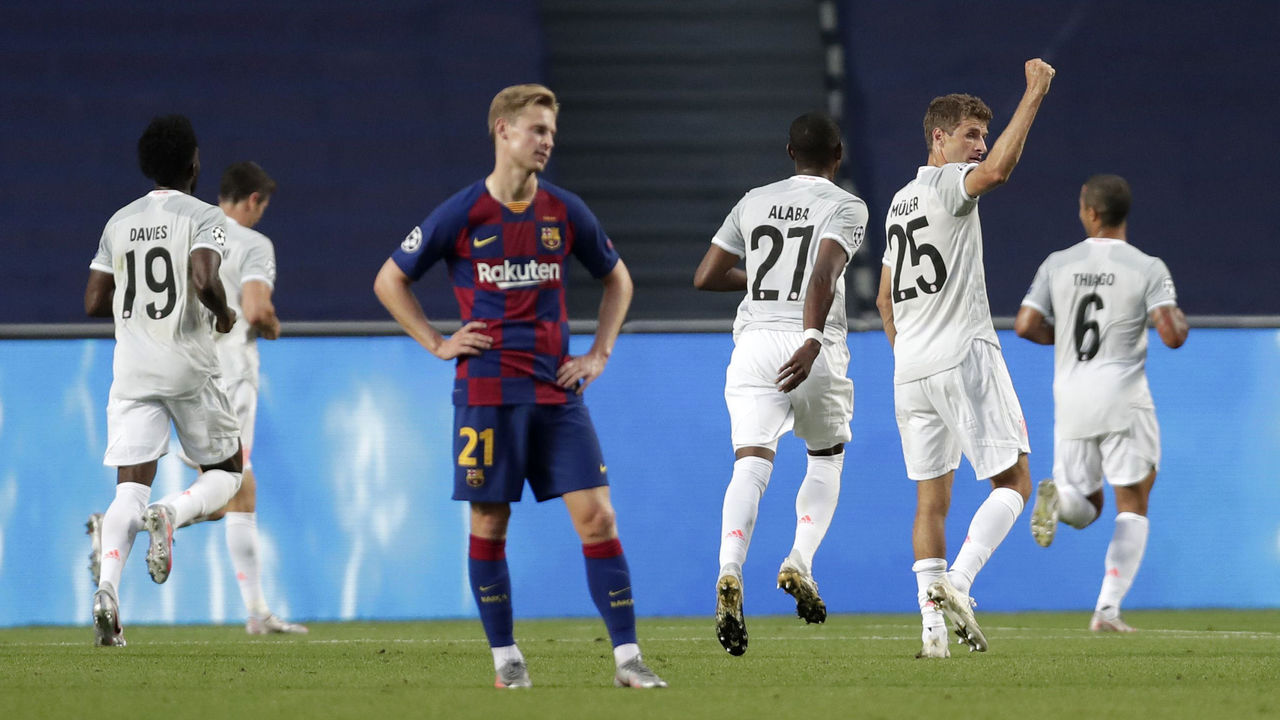 When Philippe Coutinho bagged a late brace, the embarrassment was truly complete: a player for whom Barcelona paid about €160 million and fell flat on his face at the Camp Nou contributing to their most humiliating night – while still on the Spanish side's books. Woof.
If that isn't an indictment of Bartomeu and the Catalan club's horrid decision-making in recent years, nothing is. With presidential elections on the horizon at Barcelona, Bartomeu could already be cooked.
Winner: Single-leg knockout format
Arriving under extenuating circumstances, the biggest star of the Champions League quarterfinals was easily the single-elimination format.
Two-legged ties are wonderful, especially when they offer the chance to see a pair of heavyweights do battle twice. But as we've seen over the past several days, they simply can't beat the urgency of a one-off match with high stakes. A single chance to get it right ensures an irreplicable kind of tension and excitement.
UEFA has said it's not considering this mini-tournament setup for future seasons; European football's governing body would simply never entertain the idea of fewer matches and, as a result, less cash. That's just the way things are in today's game, so enjoy this while it lasts.
Loser: Pep Guardiola
Here we go again.
Guardiola won the first seven Champions League quarterfinal ties of his managerial career with Barcelona and Bayern Munich. But after Saturday's upset at the hands of Lyon, he's now been eliminated in the last-eight stage of the competition in three straight seasons with Manchester City.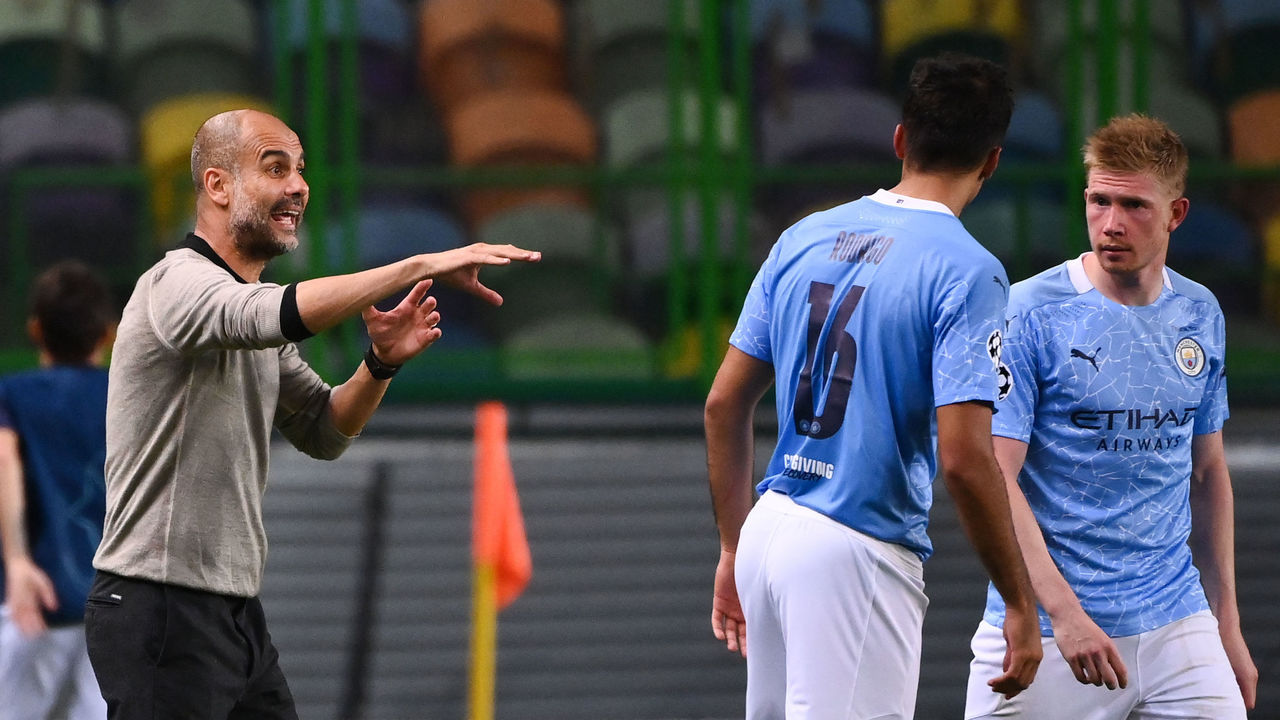 He's not solely to blame, of course – the margins are incredibly fine at this elite level – but the celebrated bench boss unquestionably has a habit of making life difficult for his team with dubious tactics in these key matches. The Spaniard is clearly a brilliant tactical mind – nobody is debating that – but his latest loss was the most obvious sign yet that he's overthinking things.
Had Manchester City simply used their tried and tested 4-3-3 system, they'd probably be in the semifinals right now. Instead, Guardiola sprung another surprise with a largely untested three-man defense, and it backfired miserably. Sometimes simpler is better, Pep.
Winner: Houssem Aouar
If Jean-Michel Aulas' phone wasn't already ringing off the hook, it is now.
Aouar has already been linked with a host of Europe's top clubs – including the likes of Manchester City and Juventus – and his latest spectacular showing will only embolden Aulas to demand a small fortune for the 22-year-old central midfielder this summer. Together with fellow rising star Maxence Caqueret, Aouar sparkled against City, showcasing his combination of poise, technique, bite, and passing range.
It's quite the package, and it would improve just about any side in the world.
Loser: Ligue 1 haters
Farmers league, eh?
Yes, a bounce or two here or there could have left both Paris Saint-Germain and Lyon watching the rest of the competition from home; if Raheem Sterling scores the easiest chance of his life Saturday, Manchester City are suddenly well-placed to send Les Gones packing.
But that shouldn't negate the fantastic accomplishments of the two Ligue 1 clubs. At all. Every champion in the history of this tournament, whether they won by an inch or a mile, needed a slice of luck at some point.
Luck shouldn't be a dirty word, and it shouldn't take anything away from PSG and Lyon, who could yet meet in the final. If that happens, it will be the first time two French teams are in the Champions League's showpiece contest. What would the haters say then?
Winners: Atalanta
Sometimes you win even when you lose. An absolutely exhausted Atalanta side ultimately succumbed – just barely – to the might of PSG, conceding a pair of last-gasp goals that brought a fairytale tournament run to its end.
And yet, they received a well-deserved welcome from their fans upon returning from Lisbon to Bergamo:
Just reaching the last eight was a monumental achievement for a modest club five years removed from a 17th-place finish in Serie A. And where this could potentially signal the end of an era for some teams, one gets the sense that Gian Piero Gasperini and Co. will create more magic in the years to come, even if there are changes to the personnel on the pitch.
Bonus winner: Variety
For the first time since the 1995-96 season, there are no English or Spanish clubs in the Champions League semifinals. PSG and Bayern Munich need no introduction, but if viewers come away from the final four learning something new about RB Leipzig or Lyon – whether that's an appreciation for a particular player or something else – that can only be considered a positive.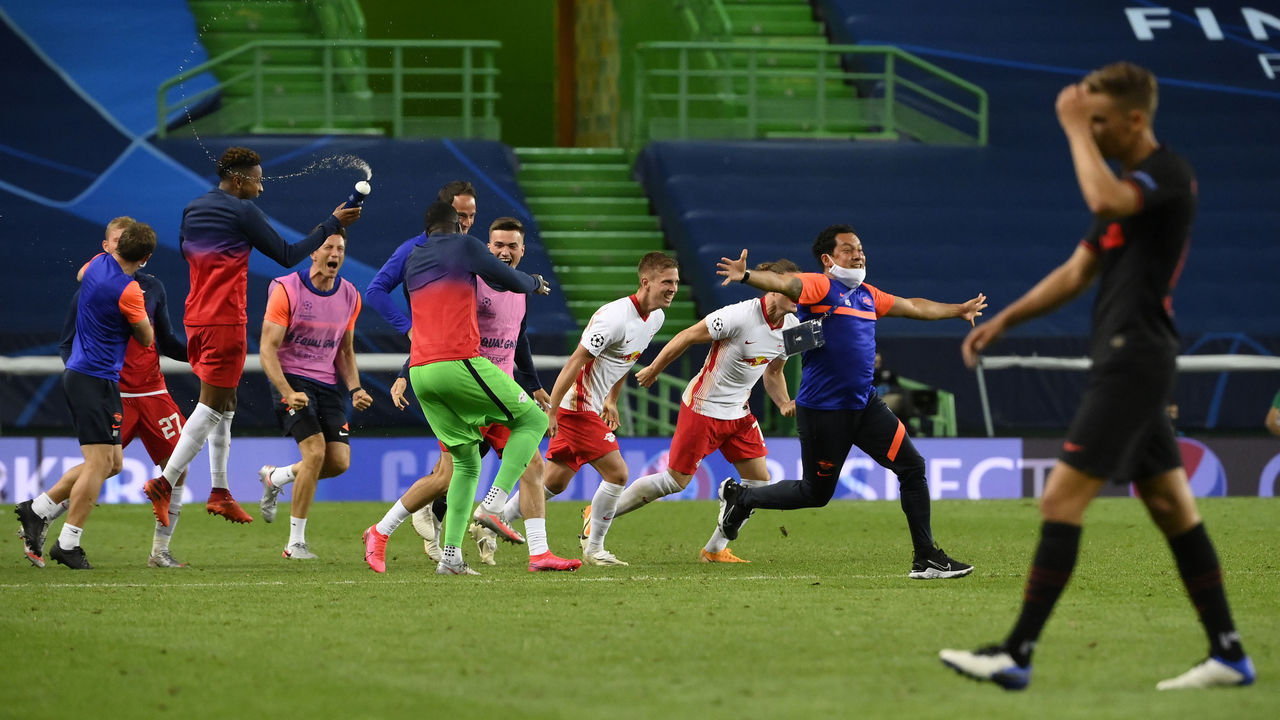 One of the primary concerns in European football of late has been the ever-widening gap between the uber-wealthy and everyone else. That divide, for the most part, has seen the same teams reach the latter stages of the Champions League year after year.
The current list of semifinal contenders may end up a minor blip tied to the unpredictability of the single-leg format, but it's always nice to have a little variety.