Wow.
Bayern Munich steamrolled a woeful Barcelona side in their Champions League quarterfinal clash Friday, claiming a surreal 8-2 victory in Lisbon to book an emphatic place in the final four of the competition.
As the goals kept flowing, and flowing, and flowing, records kept tumbling. Below, we look at some of the wildest numbers from an unforgettable contest.
0 – Prior to Friday's unbelievable affair, no team had ever scored five or more goals against Barcelona in a Champions League match. The Catalan side surely would've been pleased if Bayern had managed just five.
4 – Robert Lewandowski had more shots (4) than the entire Barcelona team (3) in the opening half Friday. It only got worse from there.
5 – Barcelona conceded just five goals in the whole tournament when they won the 2005-06 Champions League. A far cry from this shambolic showing.
8 – Bayern Munich became the first team in the competition's history to find the net eight times in a quarterfinal game.
26 – Bayern finished the match with 26 total shots as they continued to apply pressure right up until the final whistle. A thoroughly broken Barca side, on the other hand, had seven efforts.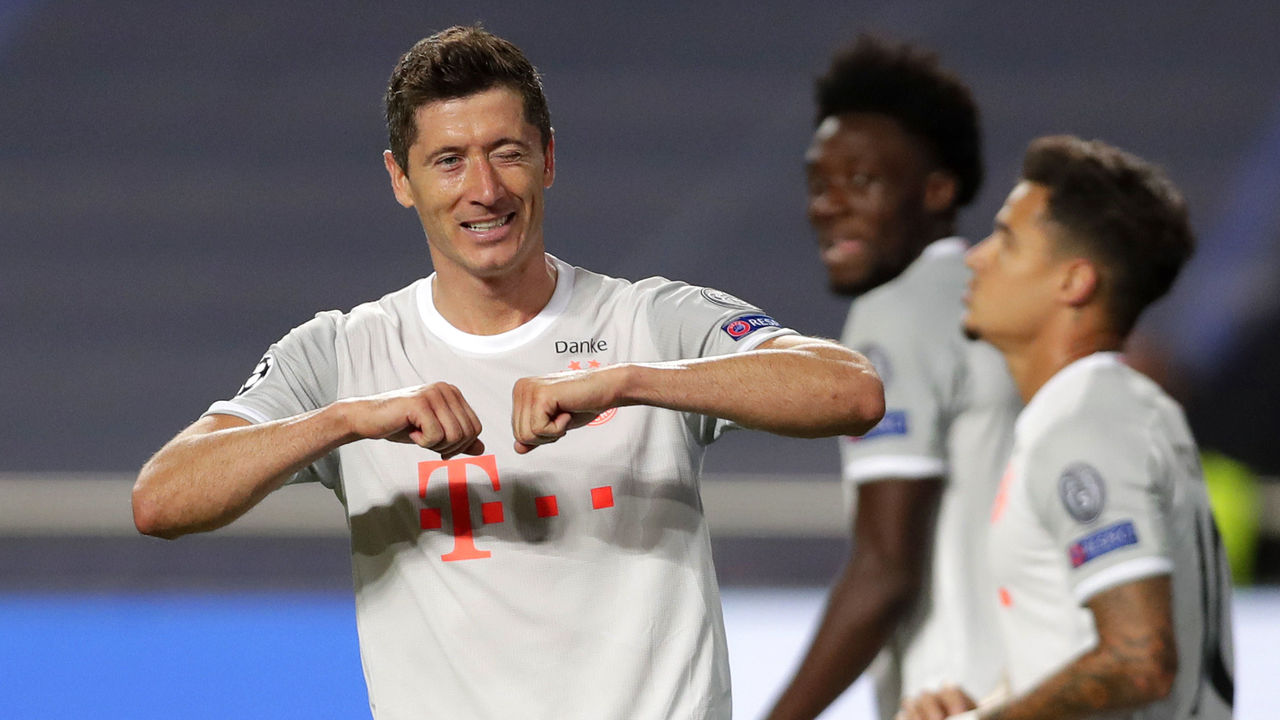 50 – Lewandowski has now scored 50 goals for Bayern Munich in just 60 Champions League appearances. Only Cristiano Ronaldo, who did it in 50 matches for Real Madrid, has reached that mark quicker for a single team.
155 – Bayern have now established a new club record for goals in a season, with Friday's domineering display bringing their total to 155 in just 50 games across all competitions. That surpasses their previous mark of 152, set in the 1972-73 campaign.
1946 – The defeat signaled Barca's worst loss since 1946, when they fell 8-0 to Sevilla in a Copa del Rey fixture. Yeah, it's been a while.
1976 – The last time Barca gave up five goals in a single European match? That would be 1976 when they lost 5-4 in the UEFA Cup to Levski Sofia.
2005 – This is the first time since the 2004-05 season that neither Lionel Messi nor Ronaldo will be involved in the Champions League semifinals. The end of an era, indeed.
2007 – There will not be a Spanish club in the Champions League semifinals for the first time since 2007.