On Thursday, thousands of people took to the streets of Argentina to honor Diego Maradona, as a day of mourning consumed a country that deified its national hero.
Maradona's body was taken from the San Fernando hospital to the Casa Rosada's presidential palace in Buenos Aires, where it will rest for three days. Thousands lined the streets of the Argentinian capital to pay respect to the legend they called "El Pibe de Oro."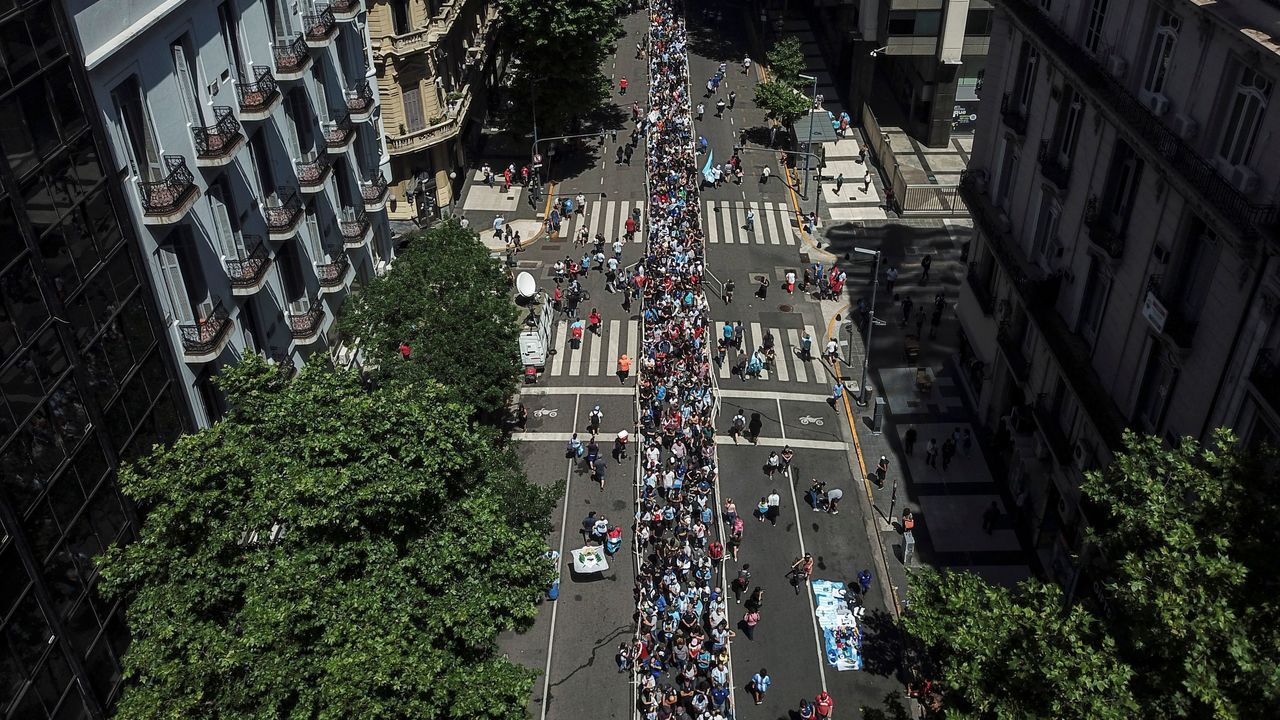 An endless queue of supporters on the streets of Buenos Aires waits for a chance to view Maradona's casket at the presidential palace.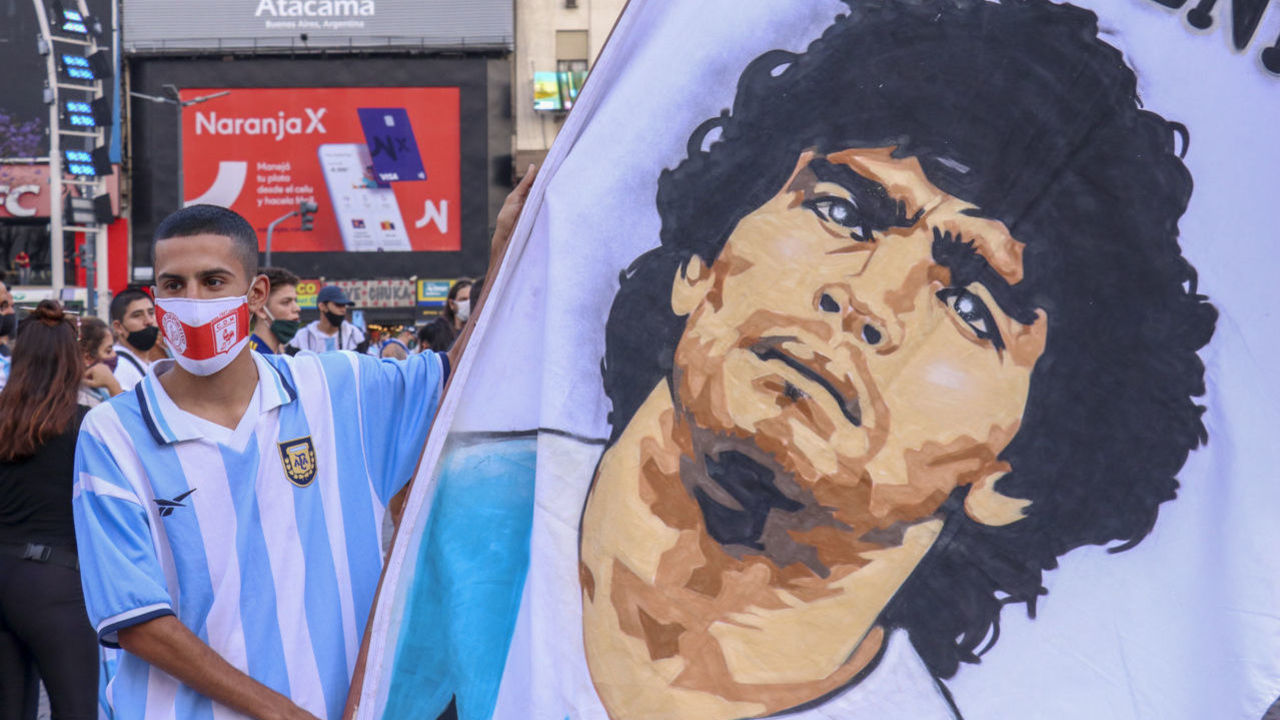 Mourners congregate near the Obelisco, a historic monument in the nation's capital.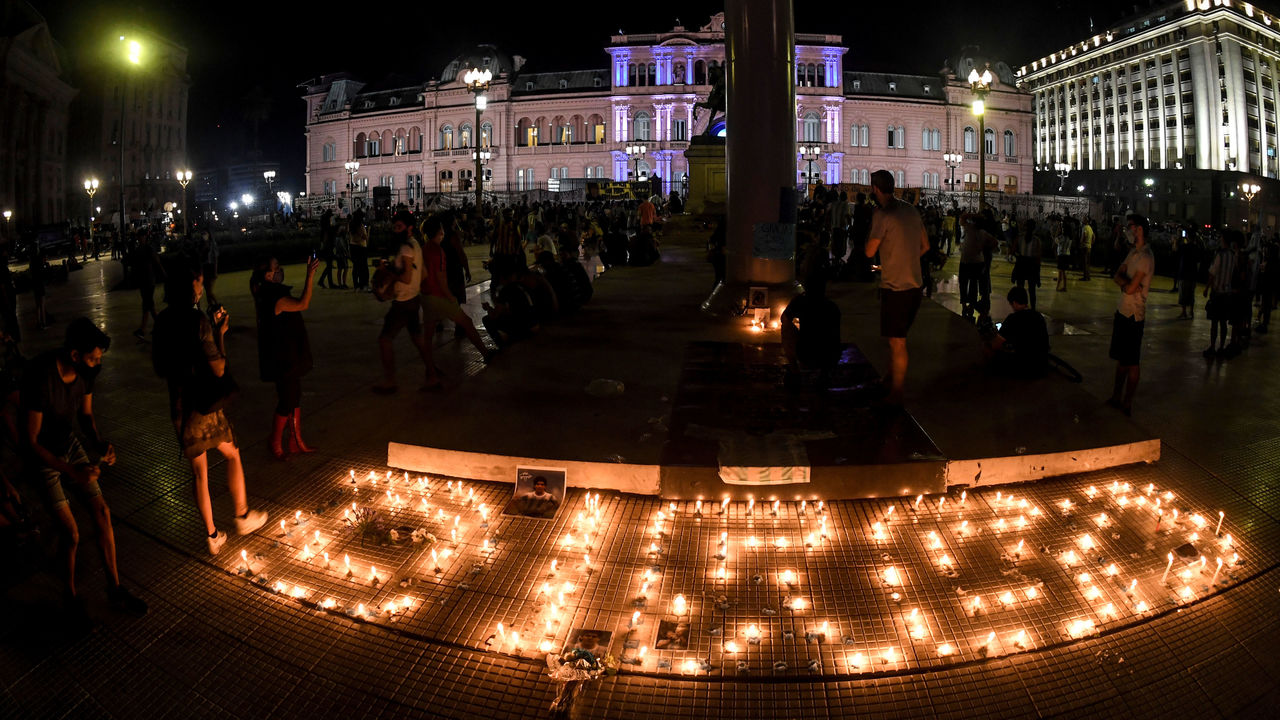 Candles spell out "Diego" as Argentines gather across the country on Thursday.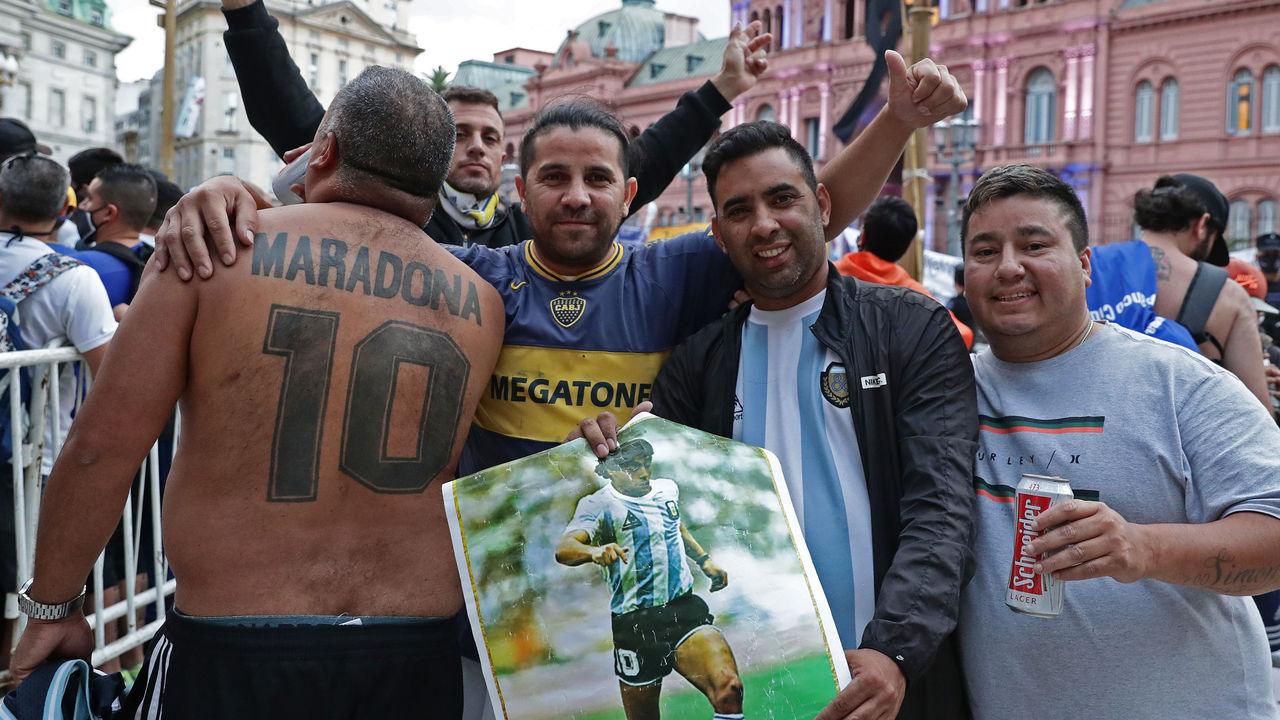 A remarkable number of Maradona tattoos are on display, reflecting just how lasting the World Cup winner's influence is on the South American nation.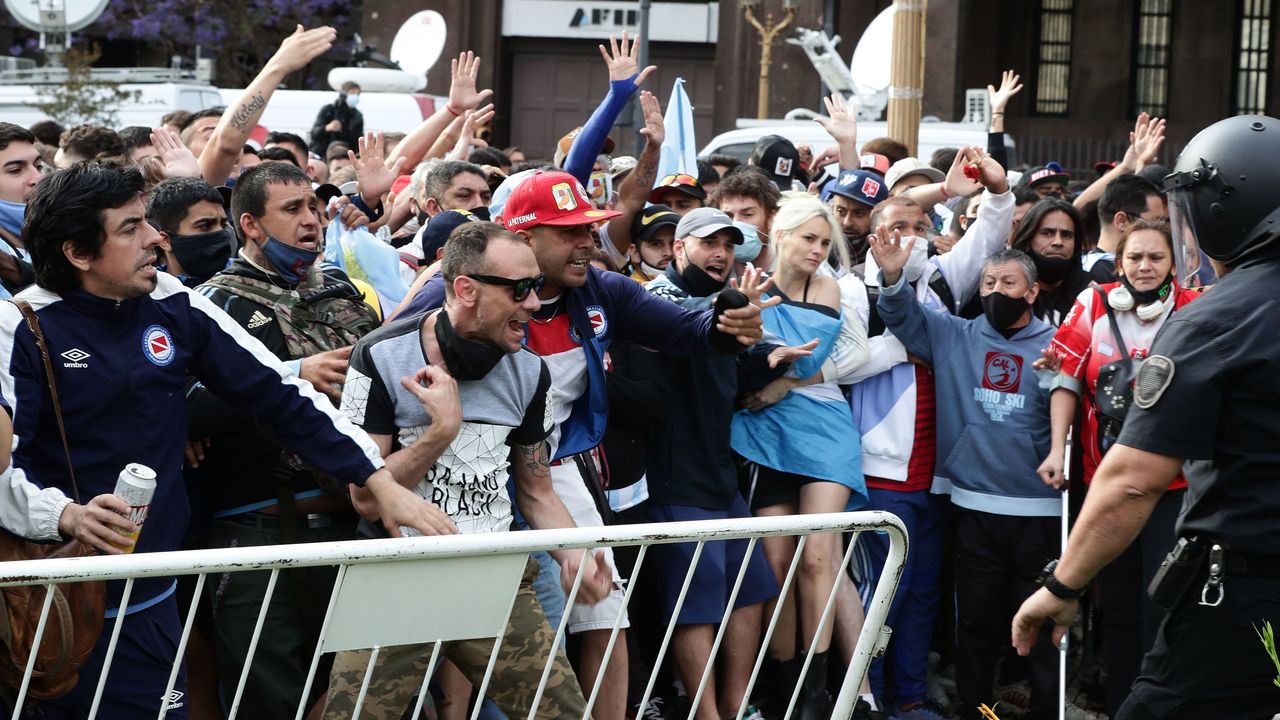 Mourners clash with police in Buenos Aires in an attempt to access the presidential palace to see Maradona's body.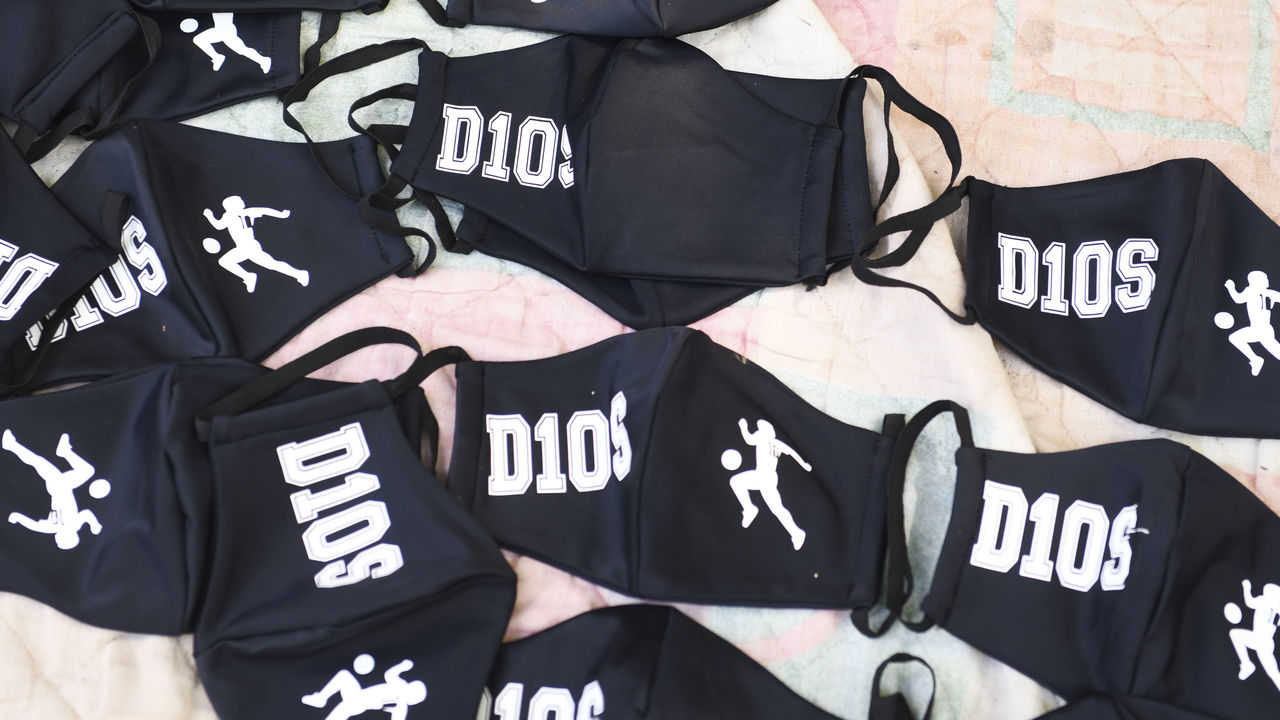 Street vendors in Buenos Aires sell face masks emblazoned with Maradona's image and his famous No. 10.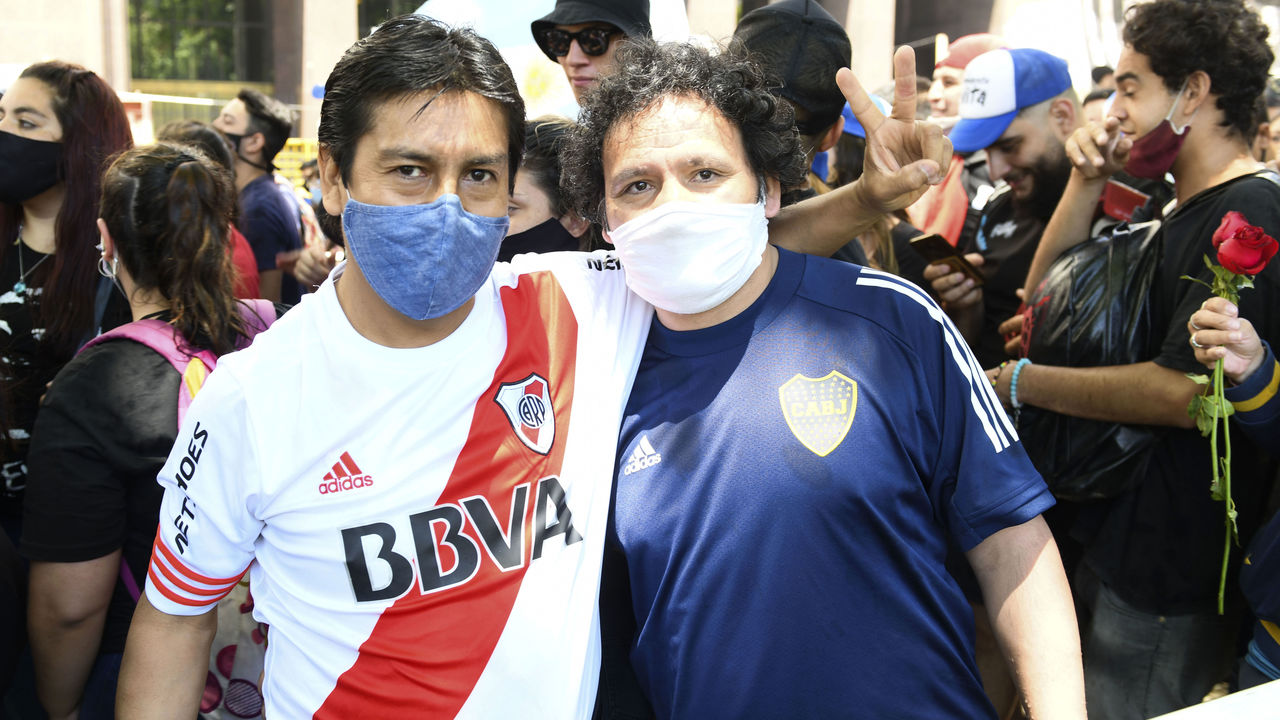 A common image from Thursday is of fans from all teams – not just Maradona's beloved Boca Juniors. Here, a Boca supporter and one from rival River Plate honor the fallen hero.
A mourner sporting a Club Atletico San Lorenzo de Almagro shirt exits the presidential palace in tears.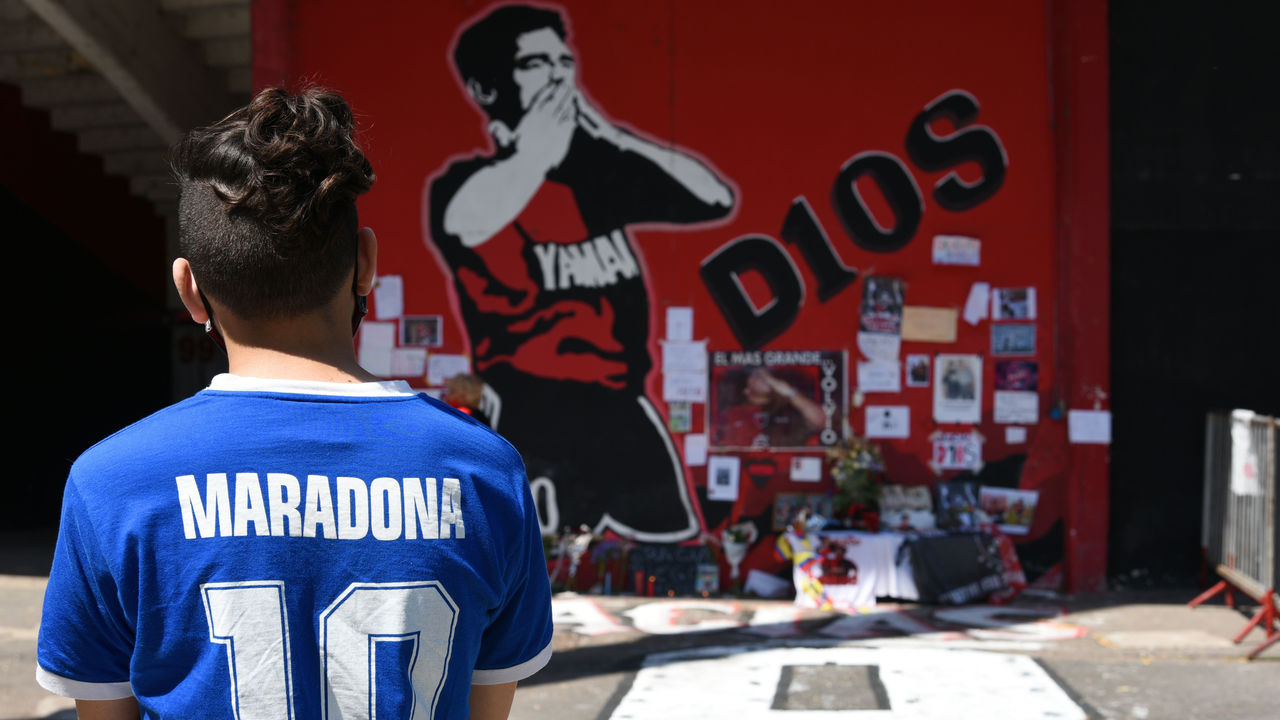 A mural outside Newell's Old Boys' Estadio Marcelo Bielsa celebrates Maradona. Rosario-based Newell's Old Boys is Lionel Messi's boyhood club.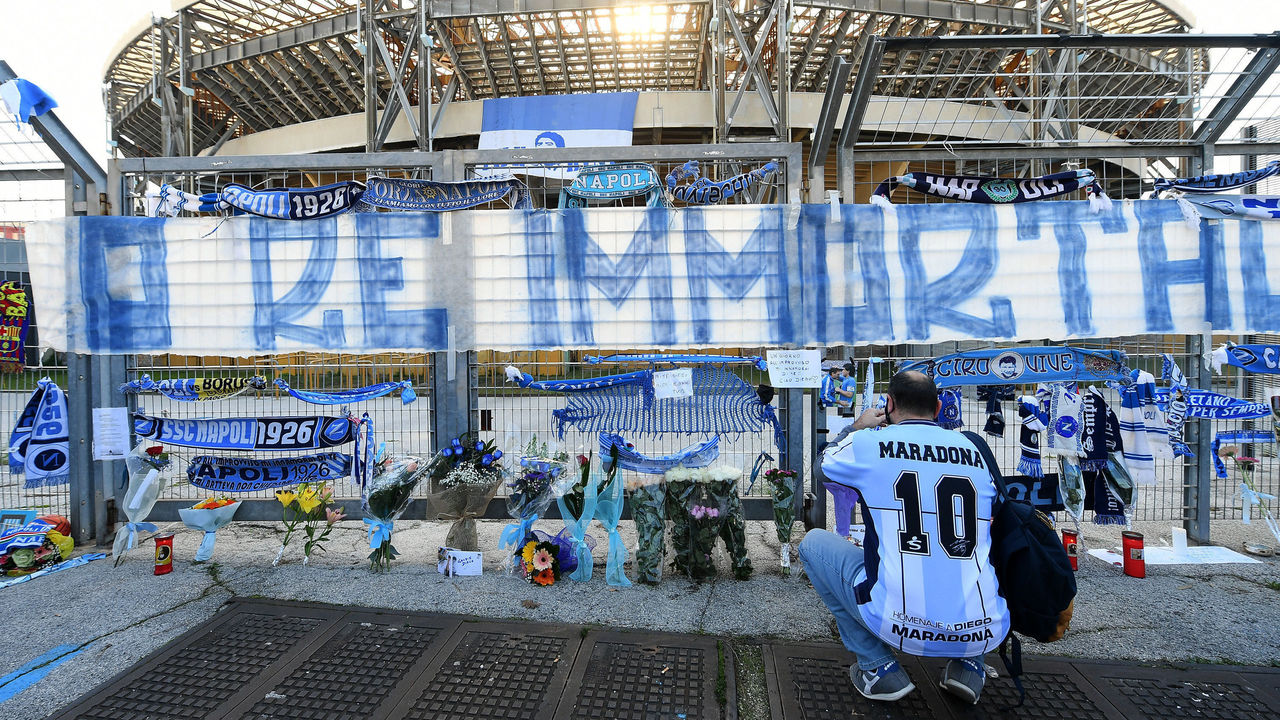 Maradona's death was also widely mourned in Naples, where a fan stands outside the Stadio San Paolo to pay his respects to the former Napoli star.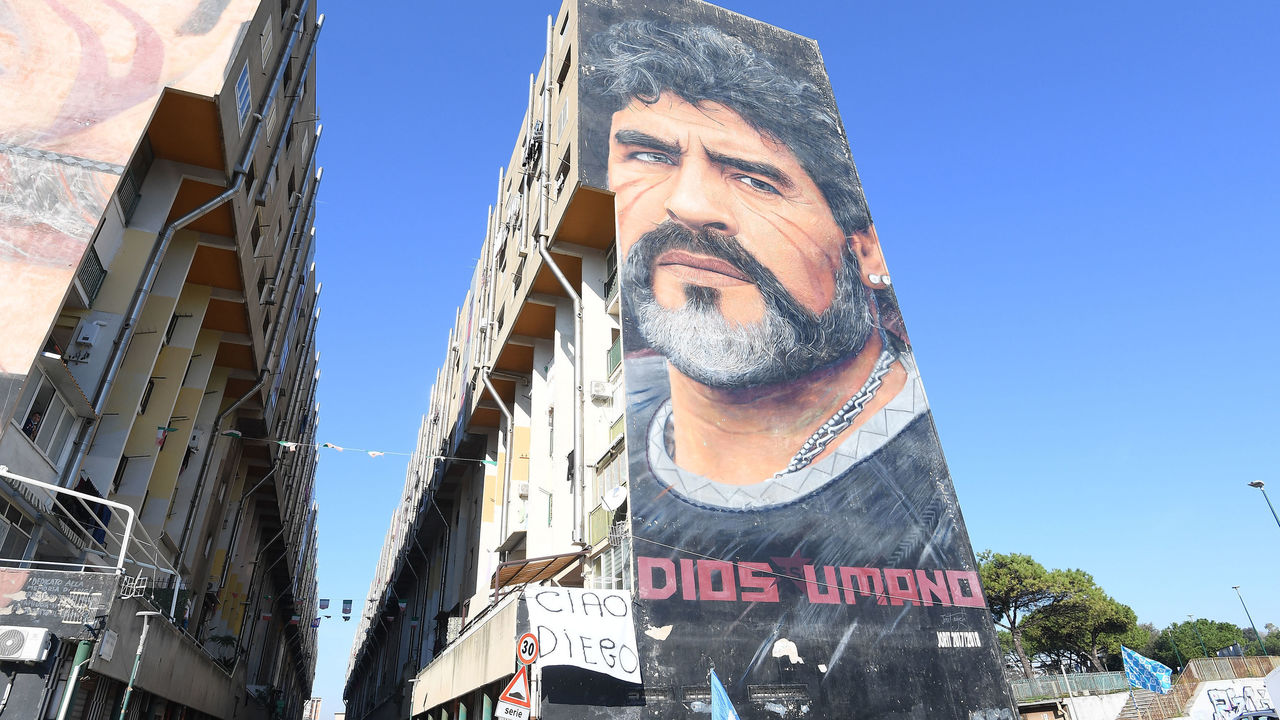 No player in the history of club football has had an impact on a city like Maradona did for Naples. It was the perfect marriage.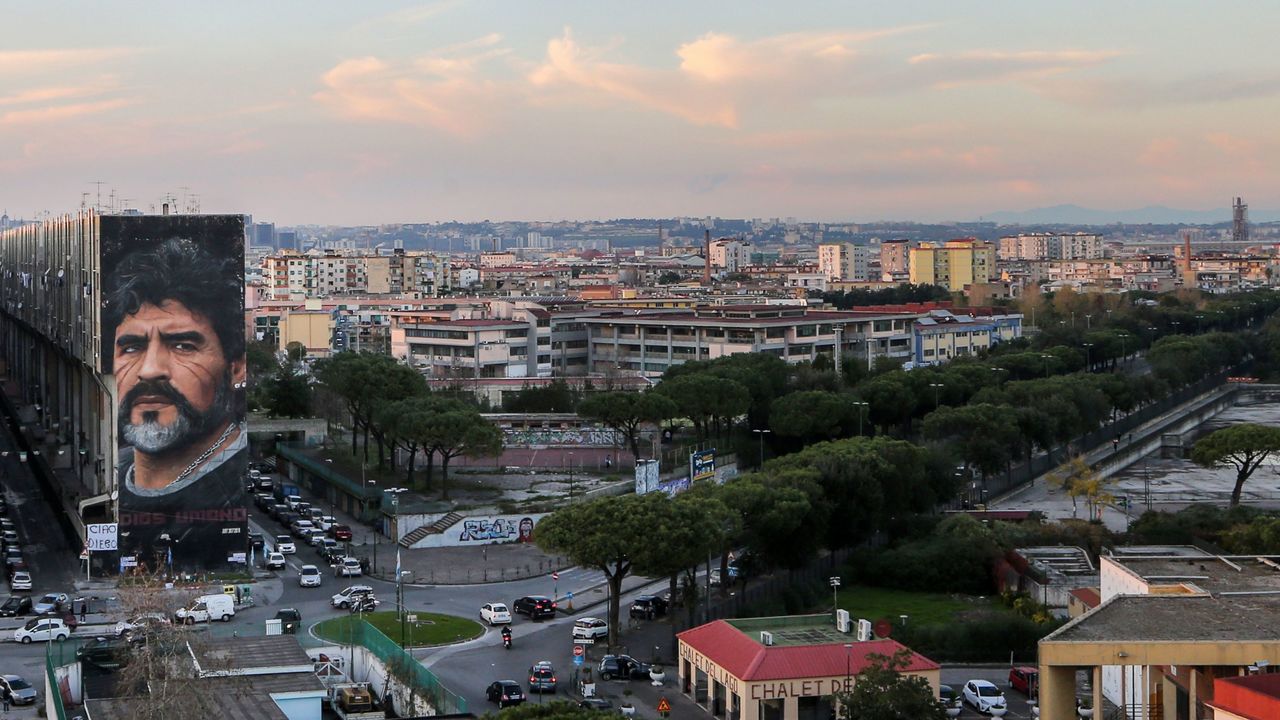 Maradona looks out across a city that adored him.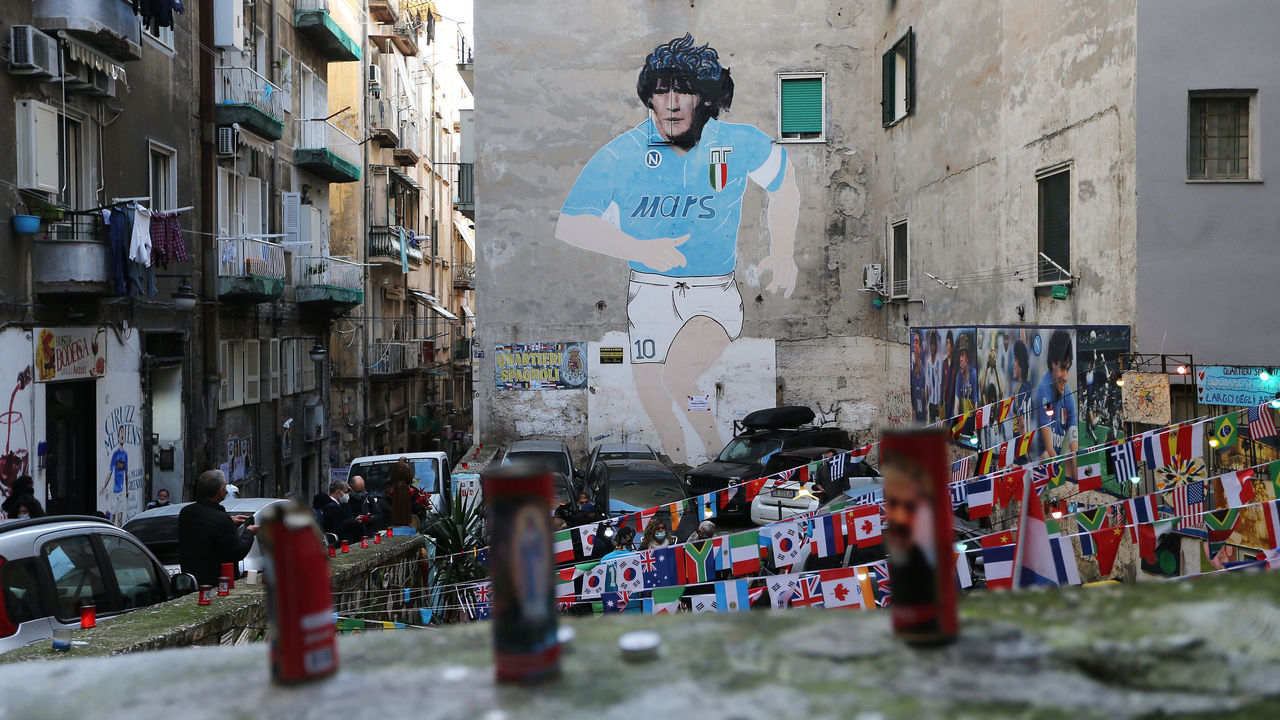 Candles line the perimeter of a square in Naples' Spanish quarter that features a mural of the star.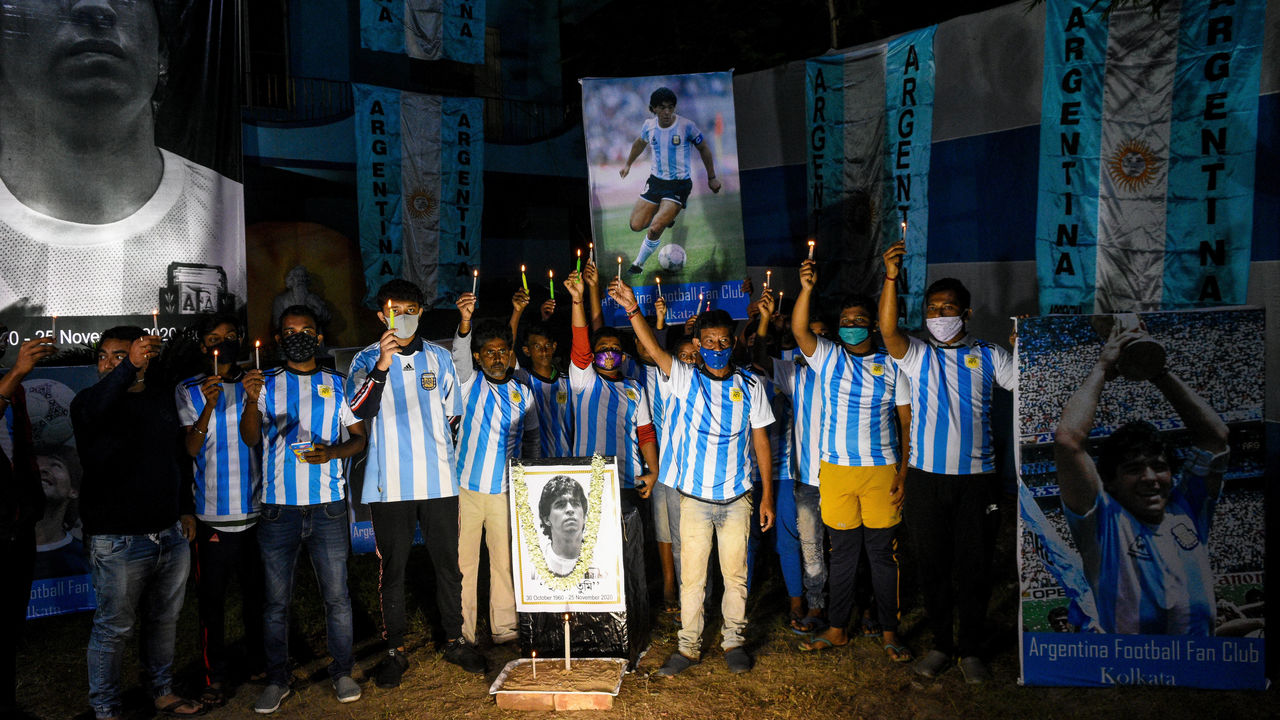 A candlelight vigil is held in Kolkata, India. Maradona visited the city in 2008 and became an immediate legend among its people.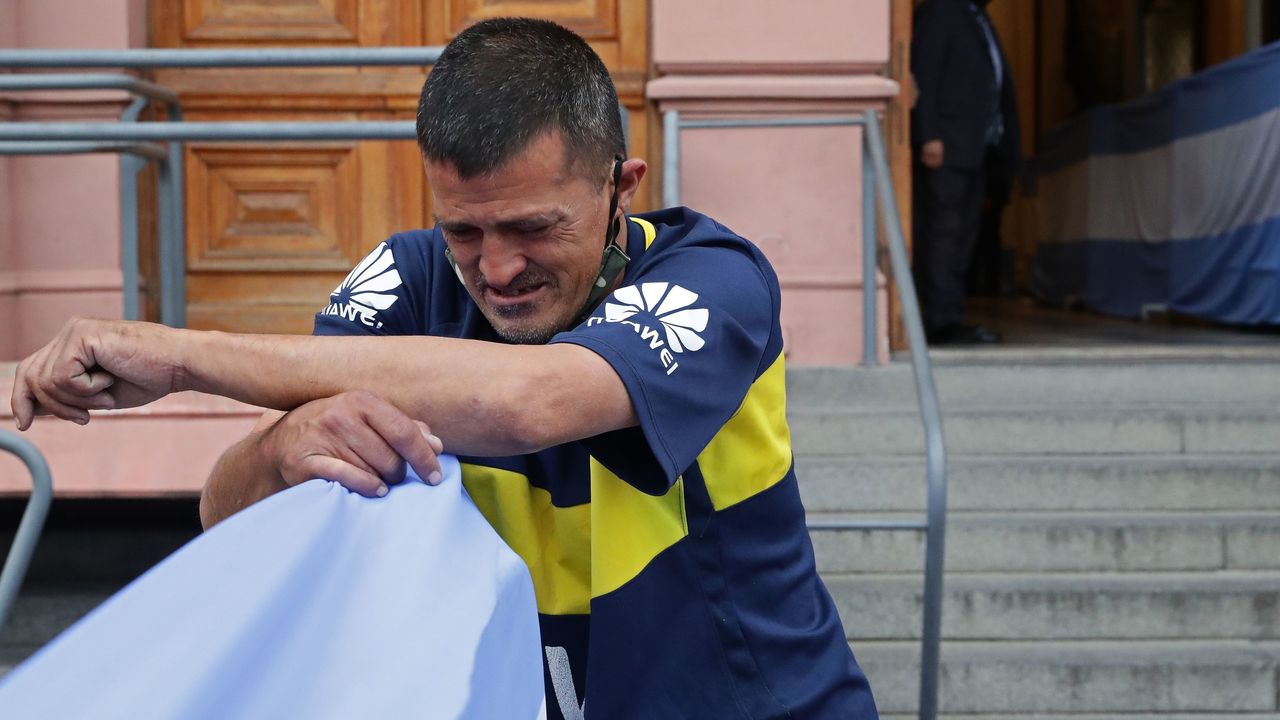 Back in Buenos Aires, a Boca fan cries after seeing Maradona's casket at the presidential palace. There are countless images like the one above.
Gracias, Diego.