Paris Saint-Germain completed the domestic quadruple by beating Lyon on penalties to win the Coupe de la Ligue on Friday.
Pablo Sarabia scored the decisive penalty in a 6-5 shootout victory to help PSG win the tournament for a record ninth time since it began in its current format in 1994.
However, the club may be the last to complete the quadruple and won't be able to add to its record haul in the immediate future, as the Coupe de la Ligue is set to be discontinued due to a lack of interest. French clubs will be able to compete for only three domestic trophies going forward.
The last match of the French season got off to a lackluster start, as both teams struggled to create meaningful opportunities. It wasn't until late in the contest that there seemed to be a sense of urgency on either end of the pitch.
PSG had the best chance to break the deadlock, as Neymar's header came close to creeping under the crossbar before it was superbly pushed away by an outstretched Anthony Lopes.
The Lyon goalkeeper came up with another important stop in extra time when his diving effort denied Angel Di Maria's powerful shot from the edge of the box.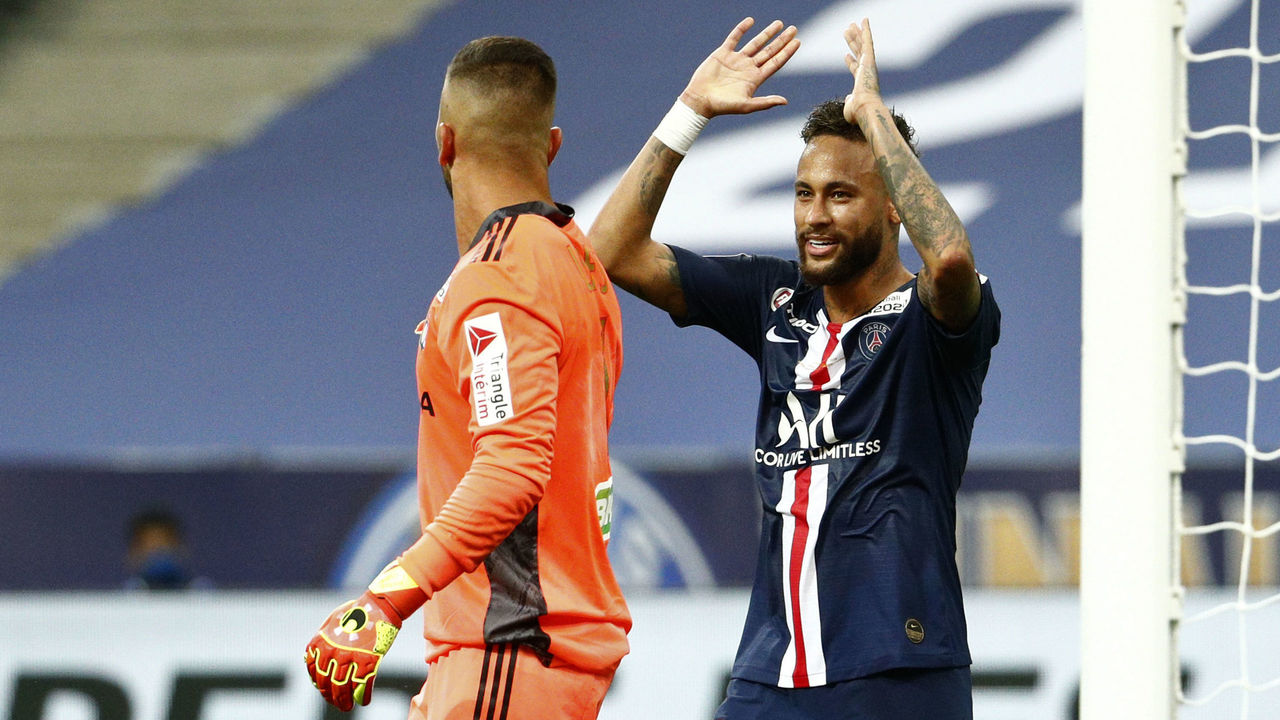 PSG had a brief scare when Lyon came close to taking the lead in the second half of extra time. However, a wide-open Maxwell Cornet failed to hit the target from close range with a wild volley off a corner.
The match then went to a shootout, during which the two sides were perfect after five sets of players stepped up to the mark. After coming close on a pair of penalties, Keylor Navas finally got his hand on a shot when he denied Bertrand Traore.
With the match on the line, Sarabia comfortably slotted the ball past Lopes before celebrating with his teammates.
PSG kicked off their charge toward winning the domestic quadruple by winning the Trophee des Champions last summer. They then were crowned champions of Ligue 1 when the season was canceled due to the coronavirus pandemic.
The club returned to action last week to win the Coupe de France with a 1-0 win over Saint-Etienne.