With an epic World Cup group stage in the rearview, it's time to take stock heading into the knockout rounds. After sizing up the field ahead of the tournament, here's how we think the 16 remaining title hopefuls stack up going into the next phase of the competition.
1. France ??
Pre-tournament Rank: 4
Don't allow the 1-0 loss to Tunisia to cloud your judgment. Didier Deschamps made nine changes to his preferred starting lineup for that game, rested his biggest stars, and made Eduardo Camavinga play an unfamiliar left-back role. We won't see any of that again. Of the teams remaining, France compiled the best expected goal difference in the group stage. Led by the irrepressible Kylian Mbappe, the reigning champion can run over anyone.
2. Brazil ??
Pre-tournament Rank: 1
The uncertainty over Neymar's status is a big concern here. It remains unclear if he'll play again in the tournament. Brazil is talented enough to weather his absence to a point. But against elite opposition, it creates problems when you don't have the player around which your entire system is built. For all the attacking riches Tite has, nobody can replicate what Neymar provides. It's too late in the game to alter the entire approach. To win the World Cup, Brazil needs Neymar.
3. Argentina ??
Pre-tournament Rank: 2
Argentina recovered nicely after a shock to the system in its opener against Saudi Arabia. The team hasn't quite replicated the fluidity in Qatar that we saw during its 36-match unbeaten run. However, Argentina seemed to really find its groove against Poland in the group finale, which offers plenty of encouragement for the Albiceleste's prospects going forward. Lionel Messi's dream of capturing the elusive golden trophy remains very much alive.
4. Spain ??
Pre-tournament Rank: 3
Spain is the most difficult team in the tournament to evaluate. No side can look totally dominant one minute and then crumble when its possession game gets disrupted the next. The tiki-taka approach that has been so fruitful for La Roja sometimes backfires. Luis Enrique still isn't completely decided on his best lineup. And Alvaro Morata, despite his group stage goals, doesn't always convince up front. Despite all that, Spain hits highs few others can reach.
5. England ?gbeng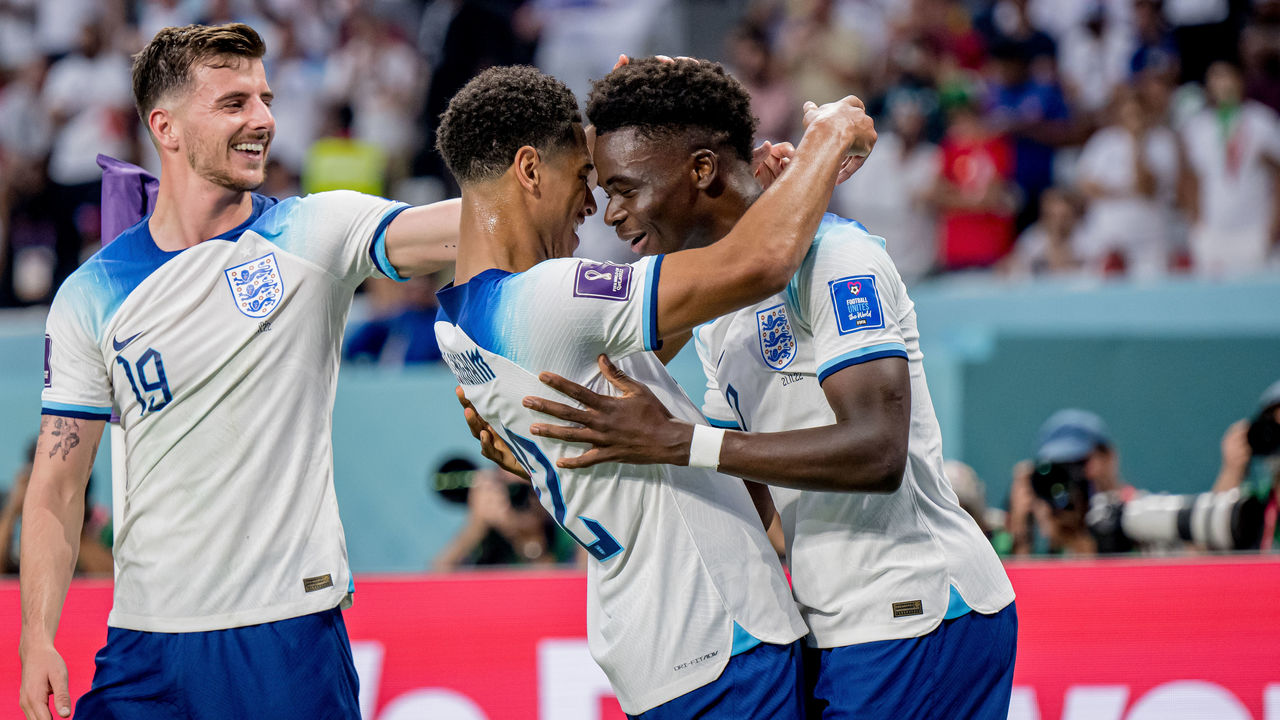 Pre-tournament Rank: 8
A rip-roaring win to open the tournament gave way to a turgid display in England's second match. That's all it took for the familiar questions about Gareth Southgate's managerial skills to come flooding back. He quieted the critics, to some extent, by making changes that the country was clamoring for – namely by introducing Phil Foden – in the group finale. Southgate now has to ensure he gets his lineup selections correct the rest of the way.
6. Japan ??
Pre-tournament Rank: 25
No team exceeded expectations in the group stage like Japan. Pitted against Spain and Germany, most tipped the Samurai Blue – us included! – to put forth a good effort but ultimately fall short against the European heavyweights. Instead, they beat them both. In comeback fashion, no less. Hajime Moriyasu's substitutions have been masterful in this tournament, helping turn the tide in the two upset wins. Japan is never out of any match.
7. Morocco ??
Pre-tournament Rank: 20
Speaking of shocking the world. With its solid foundation at the back, spirited midfield, and unpredictable wide attackers, Morocco was the deserved winner of Group F after shutting down Croatia and outplaying – and beating – Belgium. The Atlas Lions are arguably the most organized outfit in Qatar. That's quite the accomplishment considering Morocco appointed manager Walid Regragui in the summer, just months before the World Cup.
8. Portugal ??
Pre-tournament Rank: 7
Portugal has been wholly unconvincing thus far. Its expected goal difference of plus-0.7 is decidedly average, which is probably the best way to describe a team that, at the moment, is less than the sum of its parts. Cristiano Ronaldo has looked slightly off the pace, and that's having a knock-on effect. Despite Bruno Fernandes' best efforts to lift his squad, Portugal hasn't hit its stride and failed to convince in wins over Ghana and Uruguay.
9. Netherlands ??
Pre-tournament Rank: 10
If it weren't for Cody Gakpo, the Netherlands might not have even made it out of Group A, never mind topping the quartet. But Louis van Gaal, in a feisty mood since arriving in Qatar, appeared to discover a solution to the Oranje's malaise in the final group match; Introducing Marten de Roon at the base of midfield liberated Frenkie de Jong. For the Dutch to succeed, De Jong needs that same freedom to push forward in the knockout round.
10. United States ??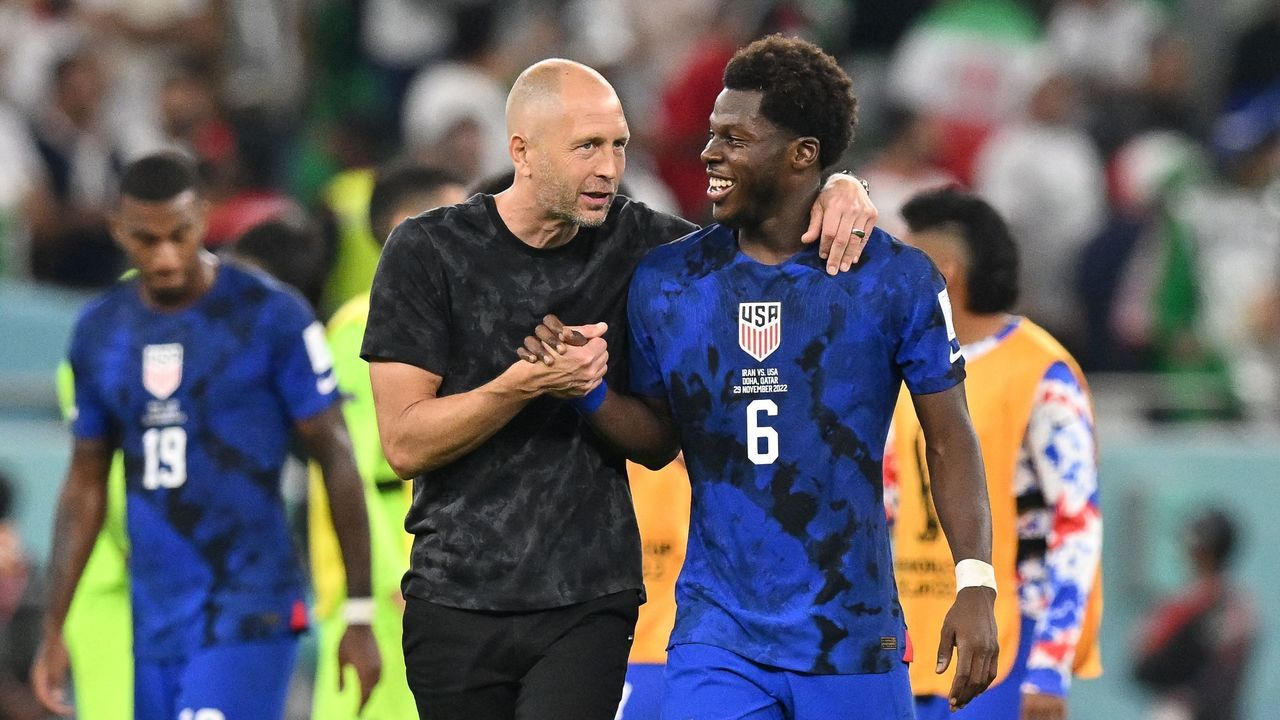 Pre-tournament Rank: 18
There's a sense that something special could be brewing with this zestful group of American players. The United States, which dodged a bullet when Christian Pulisic avoided serious injury while scoring the winning goal against Iran, is riding a wave of positivity heading into the knockout stage. Gregg Berhalter's youthful team plays with gusto, and that enthusiasm is infectious. Is it enough to unsettle and upset more seasoned opponents?
11. Croatia ??
Pre-tournament Rank: 13
Croatia created nothing of note in its opener against Morocco. It overwhelmed an overmatched Canadian squad in the following game. And then the team had Romelu Lukaku's woeful finishing to thank for a fortuitous goalless draw against Belgium that extended the stay in Qatar for Zlatko Dalic's squad. It's all been a bit uneven and inconsistent. But it's hard to overlook that majestic midfield trio who can take over a match at any moment.
12. Switzerland ??
Pre-tournament Rank: 14
Solid but unspectacular for so long, Switzerland showed more pizzazz in its group finale against Serbia. Remo Freuler's match-winning goal in the contest was a sumptuous move that wouldn't have looked out of place were it produced by Brazil or France. Breel Embolo has come into his own during the tournament, leading the Swiss attack in a way he hasn't done before. The Swiss, as always, are capable of pulling off an upset in the knockout stage.
13. Senegal ??
Pre-tournament Rank: 11
When the chips were down and Senegal needed a result to march on, the Lions of Teranga delivered their best performance of the group stage to beat Ecuador. In the absence of star forward Sadio Mane, Aliou Cisse's team has adopted an egalitarian approach to offense. Five different players have scored Senegal's five goals in the tournament. The most important of those came from captain Kalidou Koulibaly, who has been immense thus far.
14. South Korea ??
Pre-tournament Rank: 23
With his country on the verge of a narrow World Cup exit, Son Heung-Min stepped up to help author an indelible moment for South Korea. With time running down and several Portuguese defenders in his way, he slipped a perfect ball through to Hwang Hee-chan, who did the rest. Euphoria. As stakes get higher, tournament games tend to get scrappier and tighter. Having a star like Son who can conjure up something special is vital in that setting.
15. Poland ??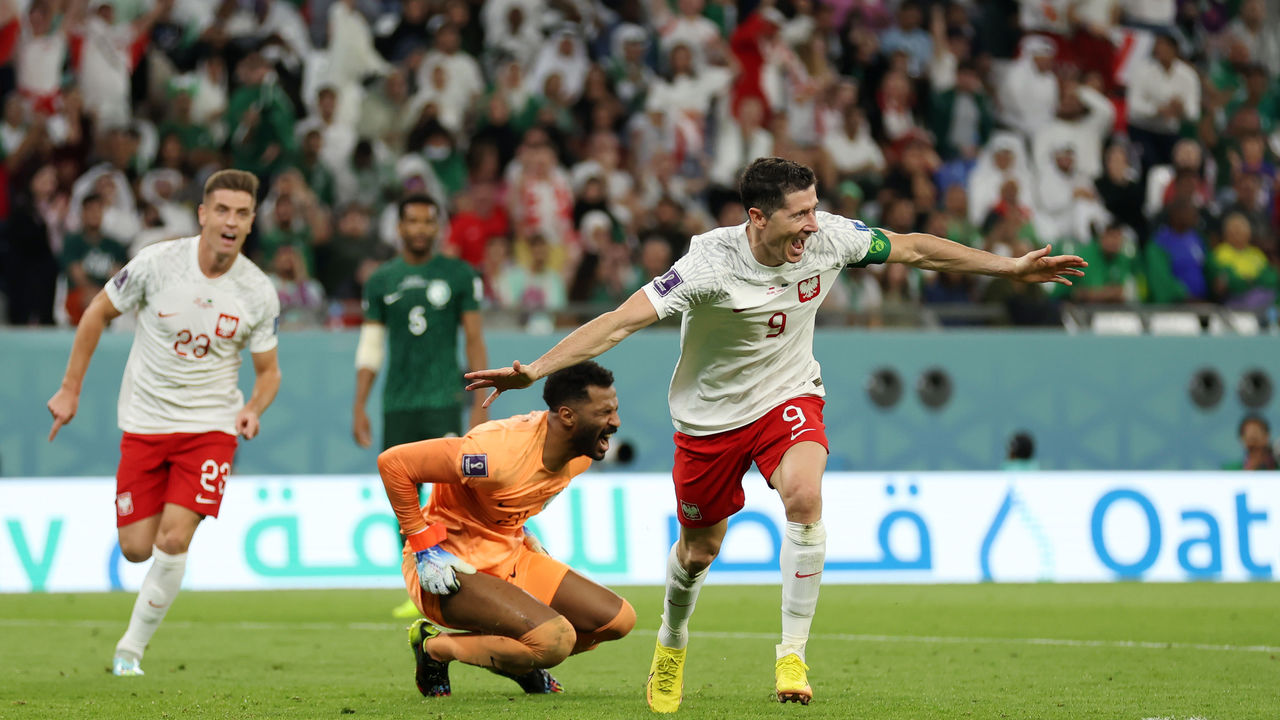 Pre-tournament Rank: 16
That showing against Argentina left a bad taste in everyone's mouth. Despite boasting one of the most prolific scorers in history, Poland was unwilling to support Robert Lewandowski and take any risks in attack. The Poles are indebted to Wojciech Szczesny, whose monumental performances between the sticks are the only reason the team escaped the group stage. Poland's run won't last very long using the same unadventurous approach.
16. Australia ??
Pre-tournament Rank: 27
"How far can vibes carry a World Cup team?" That was the question we asked of Australia ahead of the tournament. Turns out, vibes can get you to at least the last 16! The Socceroos delivered an excellent performance against Denmark to get out of Group D, and Graham Arnold's industrious outfit is now playing with house money. The pressure is off for Australia. How much further can the good vibes take Arnold and his men?