Melitina Staniouta remembers 2010. The retired Belarusian gymnast – a two-time Olympian – won three medals at that year's World Championships and, days later, two further honors at the Aeon Cup in Japan. They were the first steps on her path to becoming one of the finest gymnasts of her generation.
She also collected two other mementos from those competitions: a pair of iron bolts in her toe after performing most of her routines with a broken foot
Staniouta believes confronting such pain and anxiety throughout her two decades as a rhythmic gymnast was, unwittingly, ideal preparation for challenging the autocratic reign of Belarusian president Aleksandr G. Lukashenko.
"I can appear in the jail or not appear in the jail – it's like 50%," Staniouta told theScore of her status in Belarus. She's currently working in Russia.
"If they will come to detain me, it will be like just 24 hours. I was feeling that stress, feeling that pressure, for almost 20 years (as a gymnast). So, to come over and spend 24 hours in a jail, it's not going to be comparable to 20 years."
Lukashenko was sworn in for a sixth term as president Wednesday, prolonging his draconian regime that began in 1994. The inauguration took place in a secret ceremony in Lukashenko's opulent Minsk palace, hidden away from television cameras – by law, it should have been broadcast live – and hordes of protestors who maintain the country's Aug. 9 election was fraudulent.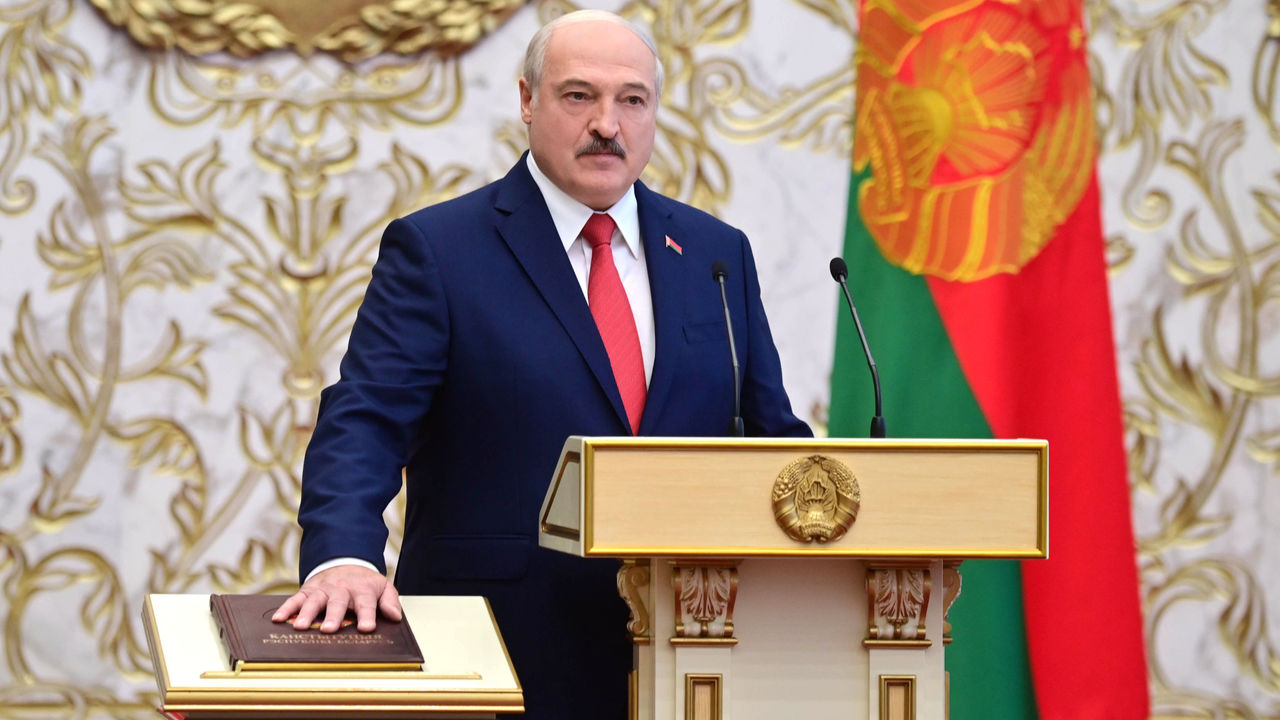 Staniouta is among the majority who won't accept the result; the European Union, United States, Canada, and many other nations no longer recognize Lukashenko as the Belarusian leader after he imprisoned his main rivals and claimed he won 80% of the vote. Staniouta submitted her signature with around 600 other Belarusian sporting figures who protest the election, but alleged blackmail from government representatives led to some names being removed from the open letter.
"Guys from the ministry of sports gathered the sportsmen and they were saying, 'You will lose money, you will be fired from the national team. So remove your signatures from that.' Unfortunately, that worked for the half of sportsmen, but half are still there," she said.
Lukashenko's tried to extinguish on-street demonstrations in a typically aggressive manner using police. At the start of September, the United Nations documented 450 cases of state-sanctioned torture.
Internet access is habitually shut down in Belarus, conveniently preventing the rest of the world from viewing live coverage of the riot police's heavy-handed tactics during the capital's peaceful weekly protests.
Staniouta's Instagram presence directly threatened the government when she began to highlight violence in the weeks leading up to the election. Her fitness show on state broadcaster ONT was pulled, and she was fired from the network when she used the social media platform to take issue with the arrests of around 20 people who were lining up at a shop in Minsk. The detainees were waiting to buy products that mocked Lukashenko's meager approval rating at the time, which an unofficial online poll found to be as low as 3%.
Staniouta isn't alone in being penalized for contesting government practices. Nikolai Kazeko, a legendary freestyle skiing coach, had his income slashed and was instructed to return his salary from previous months after he questioned Lukashenko's regime. Aliaksandra Herasimenia, who won three Olympic medals in swimming, has also paid the price for speaking out.
"She has already finished playing for the national team and is now teaching children to swim," Dmitry Smirnov, senior sports editor at Belarusian news outlet TUT.BY, explained to theScore via email. "However, now the pools where she does (her training) suddenly decided not to renew contracts with her, and she, in fact, lost her job."
Two players from Krumkachy Minsk, who compete in the second tier of Belarusian soccer, were beaten when law enforcers believed they were participating in a nearby rally when they'd just left training, according to Smirnov. Neither player was charged but one player emerged from the police station with a spinal injury.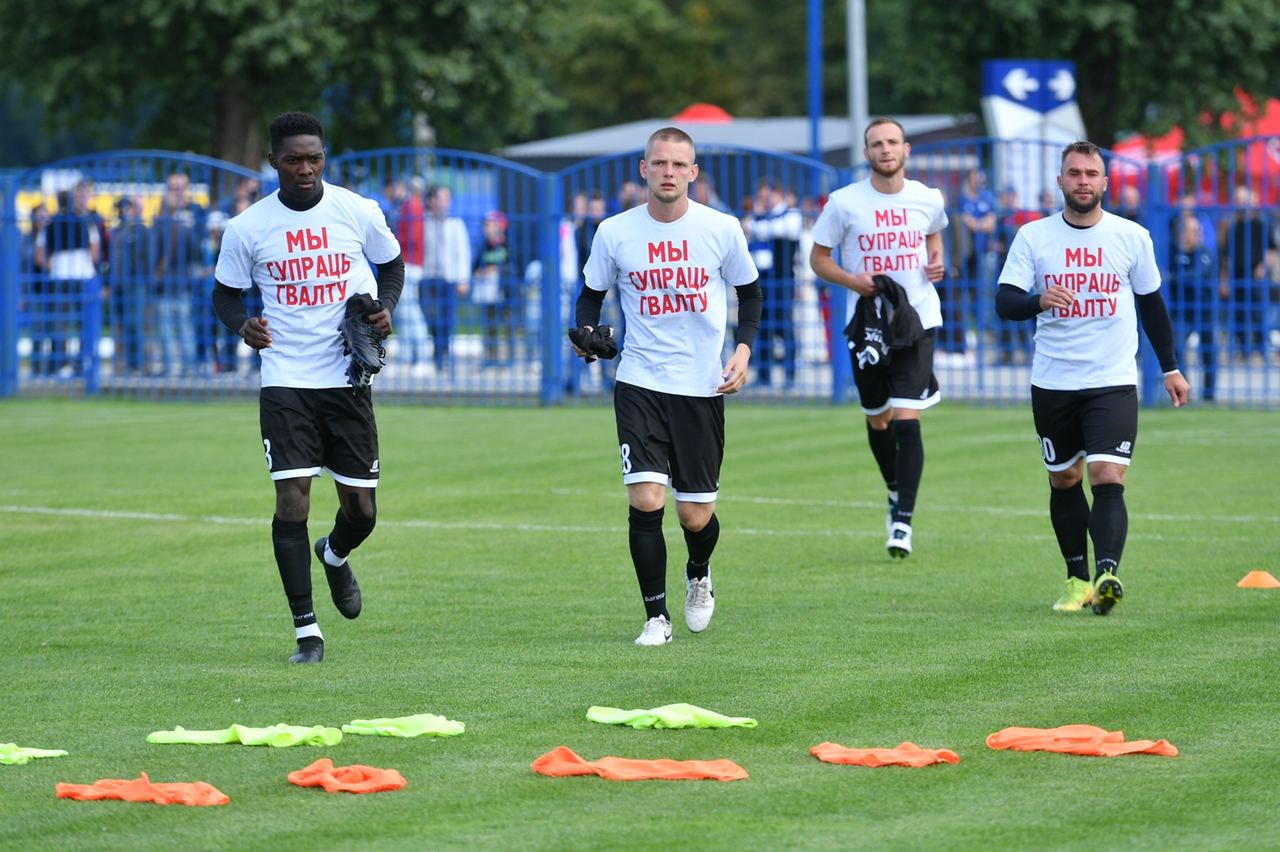 (Source: @krumkachy)
In response, Krumkachy wore T-shirts with slogans expressing solidarity with the public and denouncing police brutality, which resulted in fines from the Belarusian Football Association.
Smirnov was "surprised at the active position of a number of athletes" given how the state controls their earnings and prospects, but Staniouta wants more. The 26-year-old believes those in the most popular sports, who can move clubs and draw in vast sums from sponsorships, have the freedom to speak their minds. They don't rely on Belarus for a paycheck.
Victoria Azarenka had the greatest platform of any Belarusian sports personality in recent months when she reached the US Open final in mid-September. However, the former world No. 1 refused to speak openly about the volatile situation her native land of 9.4 million finds itself in.
"I don't want to be put-on and my words be taken to anybody's agenda, so I'm going to do what I feel like doing without media," Azarenka, who described the situation as "heartbreaking," said.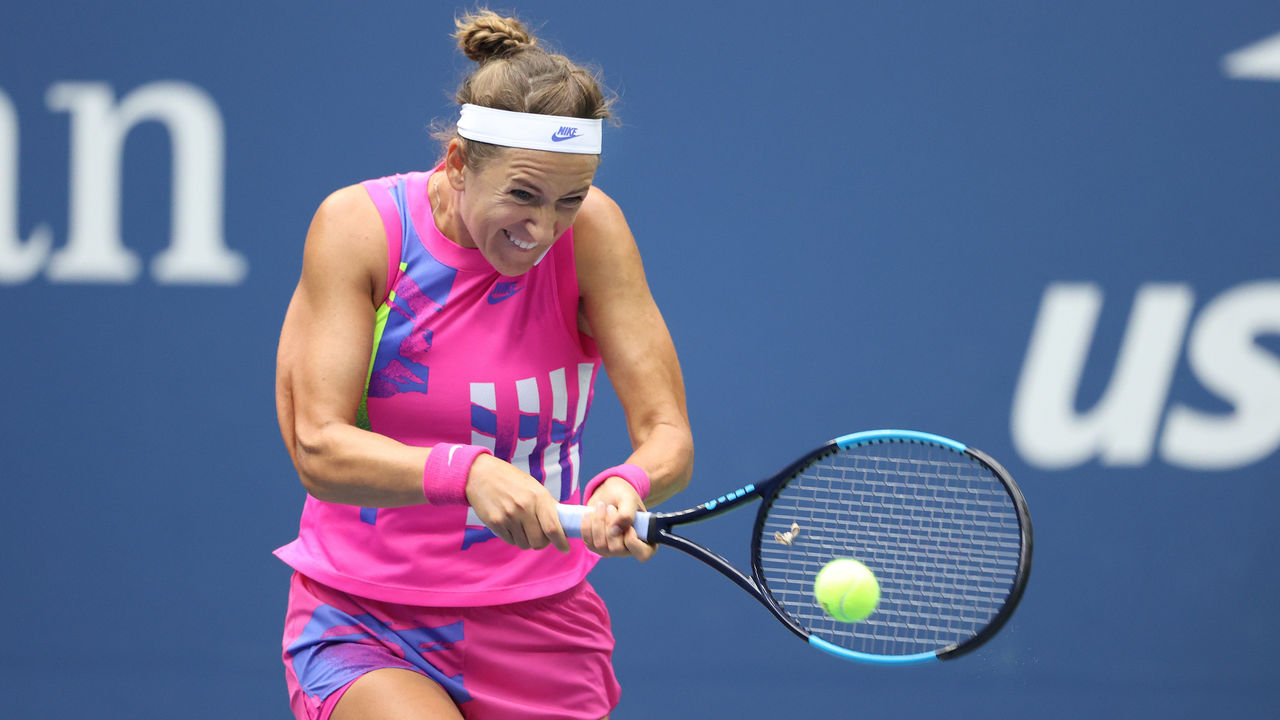 Her words weren't enough for Staniouta.
"She's living in the United States. I don't know the last time she was in Belarus," she observed of Azarenka. "Why is she so quiet?"
Staniouta's shed a light on human rights abuses in Belarus and has done much of it from afar. After she lost her job with ONT – and before Lukashenko "won" the election – she took an opportunity in Russia, earning money by hosting training camps, but she's constantly abreast of the news back home and tries to ensure developments reach further afield than Eastern Europe.
Staniouta insists she didn't "run away" from Belarus and knows she could be detained when she returns. The government's already taken her job, so her freedom may be next. But she's willing to face the consequences of her bravery – after all, she believes her gymnastics career presented sterner tests than standing up to Lukashenko's dictatorial rule.
"I want to go back to Belarus," Staniouta said. "I need to."