Ten days after Lionel Messi's astonishing request to leave Barcelona on a free transfer, and we're back to where we started: Messi is still a Barcelona player.
But it wouldn't be a debacle without wounding egos and damaging reputations, or smirks and winks being exchanged between those on the periphery of the clash in Catalonia.
Here, theScore assesses the main winners and losers from the rift between Messi and Barcelona:
Loser – Lionel Messi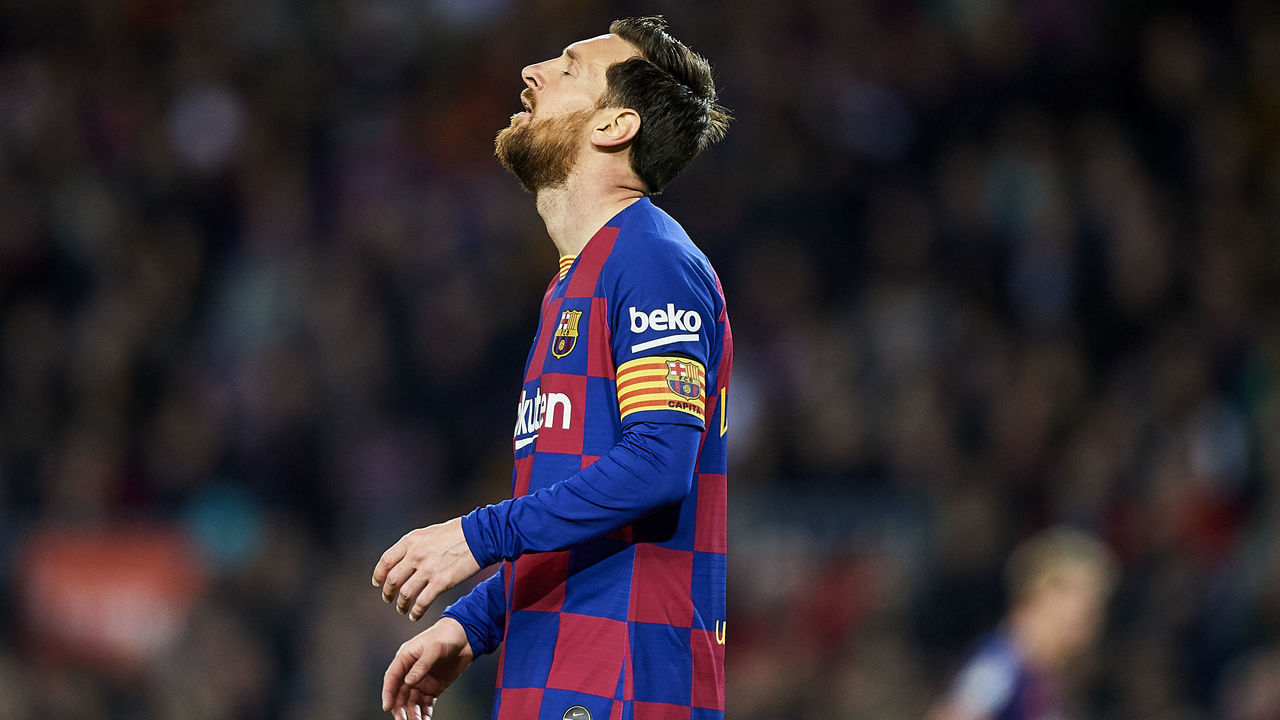 Messi didn't hide the fact that he wanted to leave Barcelona. If it was up to him, he would've left already. He was convinced he had the right to terminate his contract, claiming he had a gentlemen's agreement with president Josep Maria Bartomeu gave him the freedom to leave if and when he felt the time was right.
In the end, Barcelona won the tug of war. Messi's contract had a €700-million release clause, and the club simply enforced it. He knew enough not to take the case to court. He didn't want to end things at Barcelona as the bad guy.
But, if he was so intent on leaving, having told Bartomeu all year that he wanted out, why wait so long to sever ties? A little punctuality could've prevented all of this.
Now, he's facing another season at Barcelona – and not a normal season by any means. This year is more about transitioning than winning. The club promised a "wider restructuring" when it dismissed Quique Setien, and brought in Ronald Koeman to clean house. Luis Suarez, Messi's best friend, is reportedly leaving, and Barcelona are still in a financial bind.
Maybe the Blaugrana can win back Messi's loyalty with a regime change. Bartomeu is stepping down in March 2021, and Victor Font – the favorite to succeed Bartomeu in the upcoming elections – could have a plan that entices both Messi to stay long-term and club legend Xavi to return as manager. But that's still a pipe dream.
Winner – La Liga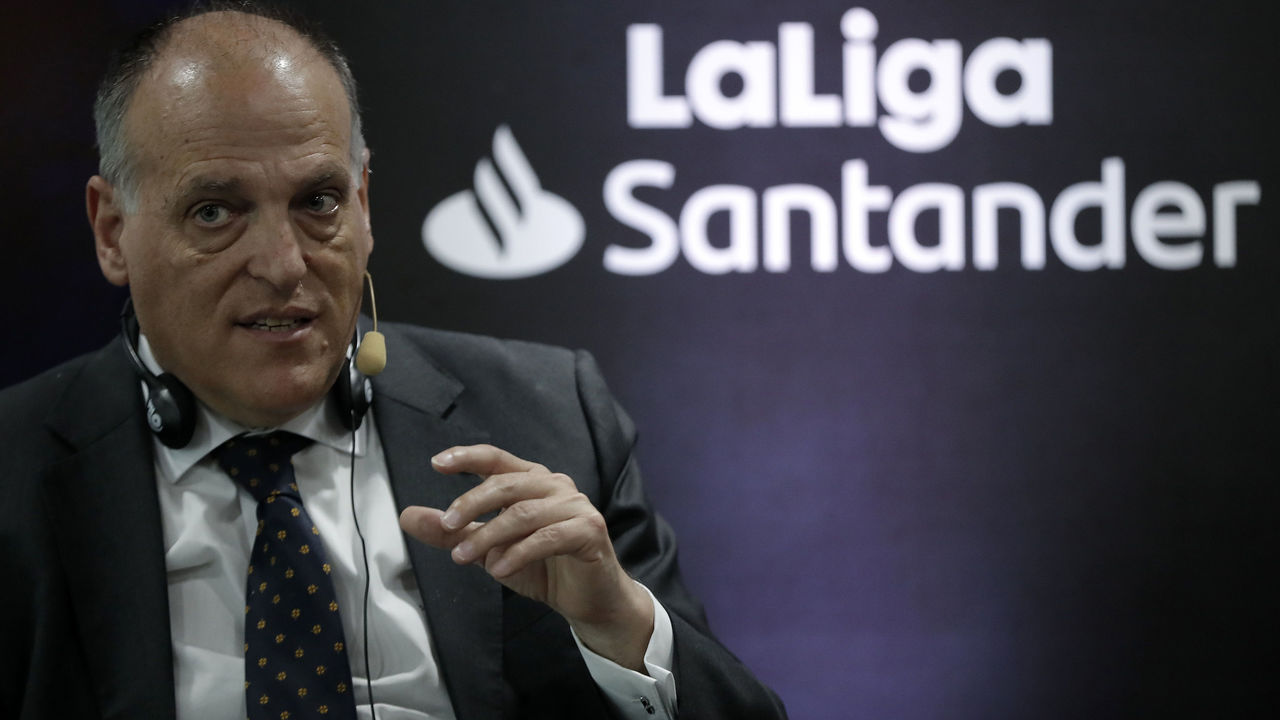 La Liga did what it could to keep its biggest draw. It stood behind Barcelona, threatening to block a transfer if Messi tried to pull one off. It confirmed the release clause was still valid, and it made sure to fend off Messi's father Jorge when he claimed otherwise.
If Messi, a box-office dynamo, left La Liga in the middle of a pandemic that's wiped out revenue on a wide scale, it would've spelled disaster for the league. A loss that massive would've hampered TV ratings and hurt the overall image of one of its biggest clubs. Ratings dropped dramatically when El Clasico hit the airwaves in November 2018 without either Messi or Cristiano Ronaldo in sight. Losing the two of them in two years would've been tough to take.
More importantly, La Liga scored a big legal victory by protecting the integrity of Messi's contract. There's been some debate about the true spirit of the so-called termination clause Messi's camp tried to use as an escape hatch. Some legal experts had believed the language was clear enough, that Messi had until June 10 to terminate his deal, and that was that. Others argued there was more room for interpretation. Since the clause was intended to be used at the end of each season, and with the 2019-20 campaign extending well into August, Messi's camp reportedly expected an extension to the deadline.
If La Liga had allowed Messi to break his contract, it could've set a legal precedent. Release clauses are a big deal in Spain – almost every contract has one – and an exception could've entirely undermined that very provision.
Loser – Josep Maria Bartomeu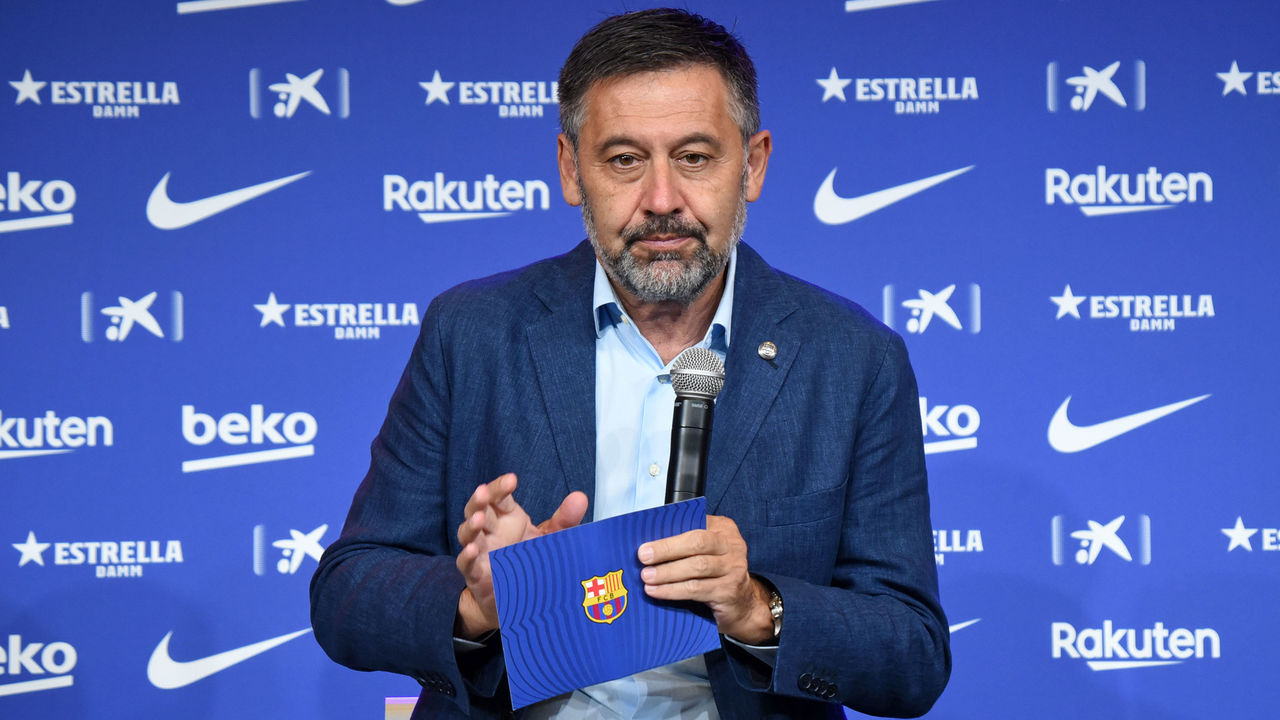 Even though he's kept Messi on board – for now – Bartomeu is far from a hero in Catalonia. The 57-year-old already had a vote of no confidence filed against him, and if that doesn't bring his reign to an end, then the elections in March will. Bartomeu can't run for another term, meaning a presidential change is inevitable.
Many embarrassments have occurred under Bartomeu's watch. Put all of them together – the heavy defeats to Roma, Liverpool, and Bayern Munich, the endless rotation of sporting directors, the lack of trust in the dressing room – and it's easy to understand why Messi would consider his future elsewhere.
Bartomeu has lost a lot of respect in the boardroom – and on a global scale. No one trusts his word, least of all Messi. Bartomeu's forced out some of the club's biggest names – including Dani Alves, Xavi, Carles Puyol, and Andres Iniesta – and in April, six directors resigned in protest of the way the club was being run. He's already established his legacy, and it's not a good one.
Winners – Barcelona fans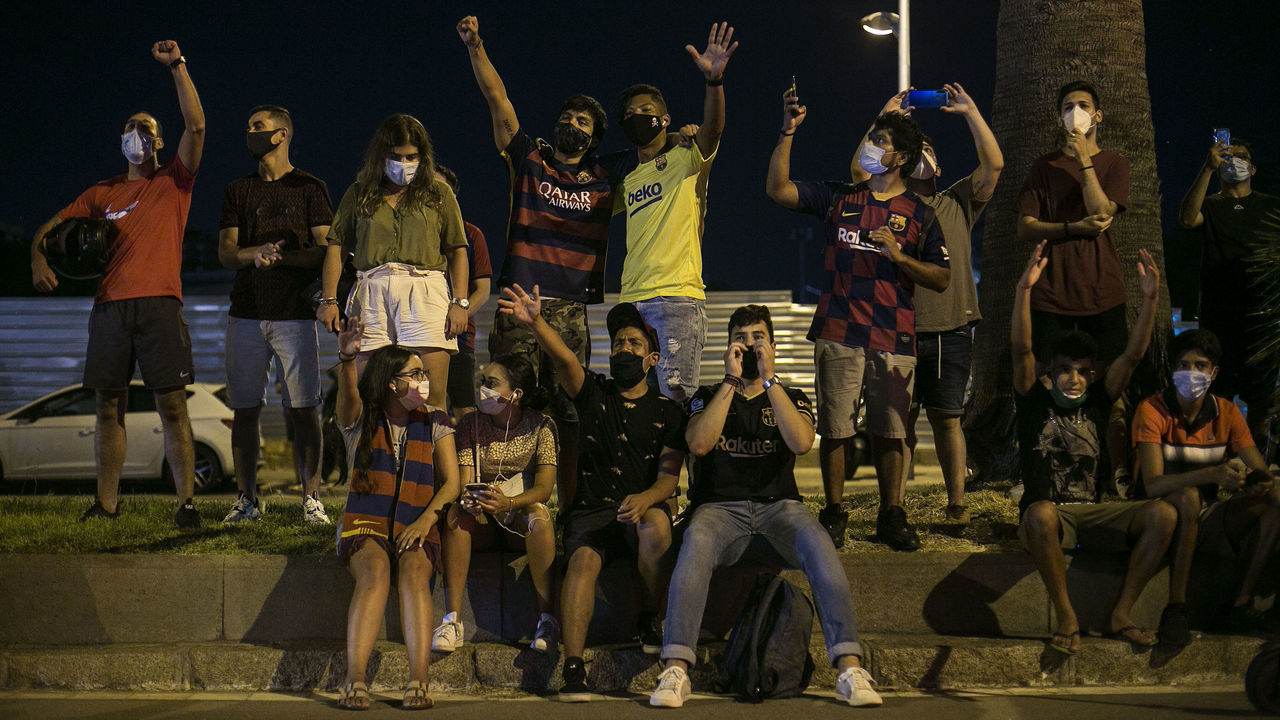 The greatest player in Barcelona's history – and, perhaps, in the history of football – is still on the Camp Nou books. The solution certainly wasn't amicable, but Barca fans get at least one more season of watching Messi represent their club.
Barcelona's over-reliance on their talisman could've contributed to their downfall. Maybe the club should've brought in recruits designed to aid Messi's brilliance rather than waste time searching for a bona-fide star in the transfer market. But he's the one you'd want to tutor the younger players that are expected to revive the ageing Barcelona squad.
He's got plenty of tricks to pass on.
| Stat | Total | 2019-20 La Liga ranking |
| --- | --- | --- |
| Goals | 25 | 1st |
| Shots | 159 | 1st |
| Assists | 21 | 1st |
| Key passes | 89 | 1st |
| Completed take-ons | 182 | 1st |
It could take a while for Barcelona to restructure the first-team setup. Let's face it: Koeman's rebuild at Everton didn't go particularly well, and there's plenty of work to do in Catalonia. But in the meantime, the Blaugrana have a reliable source of goals, creativity, and overall entertainment in the starting lineup.
At 33, Messi is still their best player – and by a considerable distance.
Losers – Messi's representatives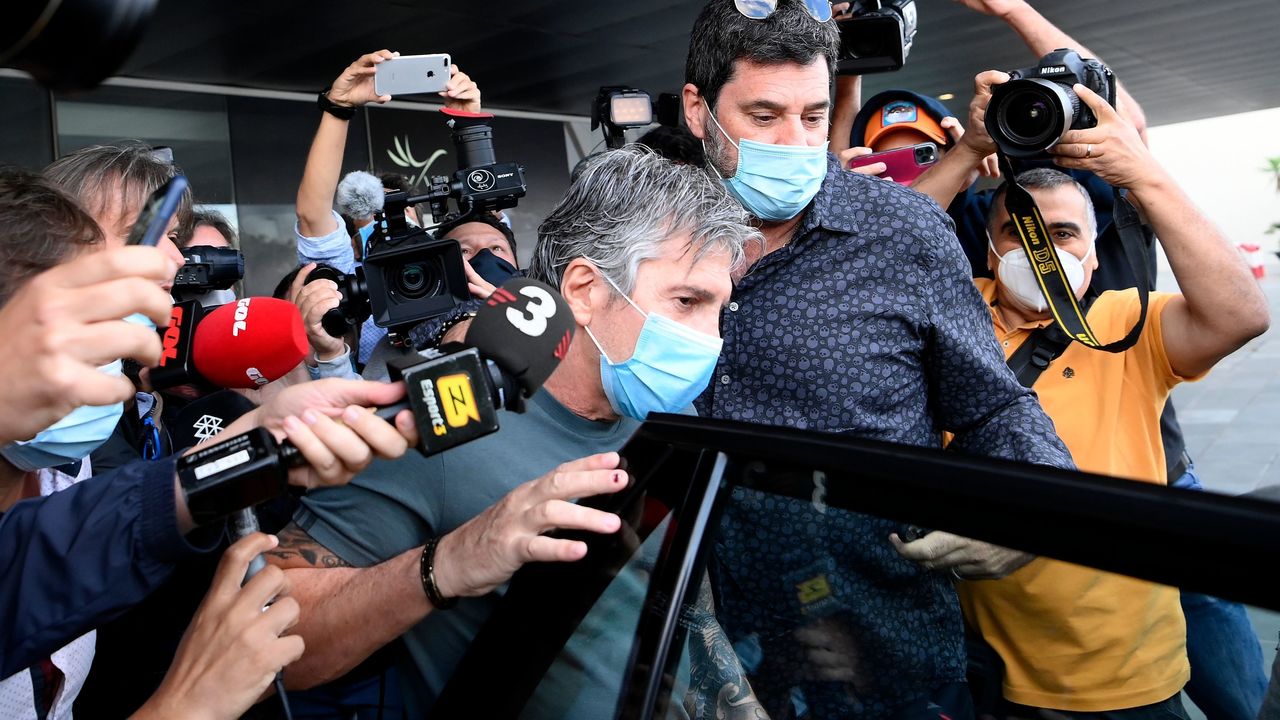 The support for Messi during this fiasco has been overwhelming – and understandably so for the most part – but the advice his father and agent Jorge Messi and the rest of his representatives are giving the superstar must be questioned.
Cristiano Ronaldo was granted a €100-million transfer to Juventus in 2018 with Los Blancos' best wishes. It as a clear display of appreciation for his efforts with Real Madrid. There were no legal bombshells or furiously written letters between Ronaldo's team and La Liga – he left as "one of Real Madrid's biggest icons," the statement by Barca's Clasico rivals read.
Messi's advisors went about things the wrong way. The termination clause expired 20 days before the original end of the 2019-20 season, and he missed it. Messi's lawyers claimed the prolonged campaign should've pushed the deadline back. But even if it was moved to the presumptive end of the delayed European season – the Champions League final – the demand to end the deal still came too late.
How did Messi's entourage expect to escape the stipulations in his Barcelona paperwork before negotiating a contract with another club within one summer?
Winner – Phil Foden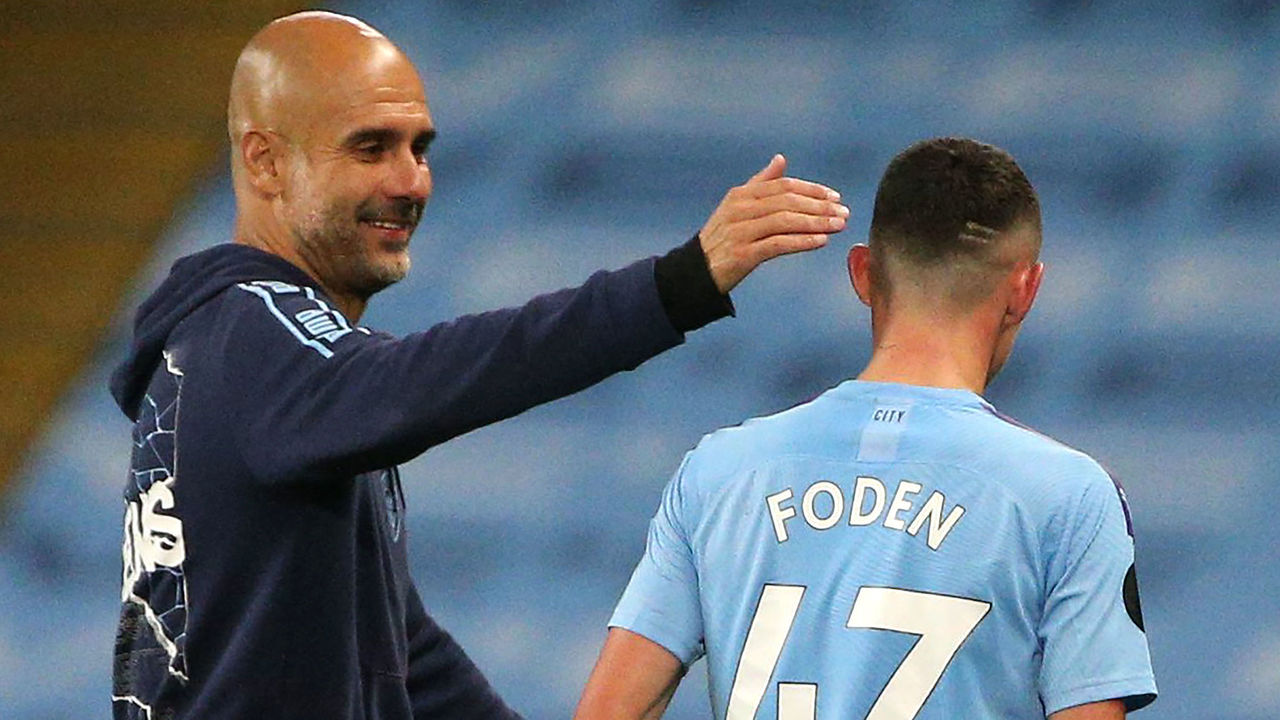 When there's a chance to sign Messi, you have to take it – especially when it's a free transfer.
For that reason, you can't blame Manchester City's hierarchy for devising ways to bring Messi aboard this summer. The reported idea to sign the veteran to a three-year contract in Manchester before moving him onto their sister club in Major League Soccer, New York City FC, would've been a masterstroke by the City Football Group.
But Messi's arrival wouldn't have sat well with some current City players.
The more mindful members of Pep Guardiola's squad would've questioned whether adding to English football's most potent attack was the right approach while the backline still features John Stones and Nicolas Otamendi. Nathan Ake offers Guardiola more options defensively, but the rearguard remains the team's Achilles heel.
Then, where would Messi have played? The likelihood is that Guardiola would've deployed the Argentine centrally – either as a false nine or as one of his two No. 8s – which would've threatened the positions of Sergio Aguero, Gabriel Jesus, Phil Foden, and others in the XI. Foden, more than anyone, has waited a long time for a legitimate chance in City's lineup and deserves an opportunity to take David Silva's mantle.