Old money won out.
Bayern Munich, one of Europe's established heavyweights, showed Paris Saint-Germain, the continent's super-rich startups, the mettle and class required to win the Champions League on Sunday.
Though Bayern's victory was narrow, a 1-0 win in Lisbon, it was exacting and professional, nothing less than anyone would expect from the perennial Bundesliga champions.
PSG had chances to take the lead but ultimately caved to a Bayern side that outscored, out-hustled, and outmaneuvered each of its opponents on the way to a sixth European crown. Winning all 11 Champions League games this season, Bayern were simply unbeatable.
Here are four of the biggest takeaways from Sunday's final:
Pneumatic press sets tone for Bayern
A high press has been a key component of Hansi Flick's approach since taking the reins last November, and the aggressiveness from Bayern's attack and midfield suffocated PSG's play. Les Parisiens struggled to thread a run of passes together in Lisbon, particularly early in the match.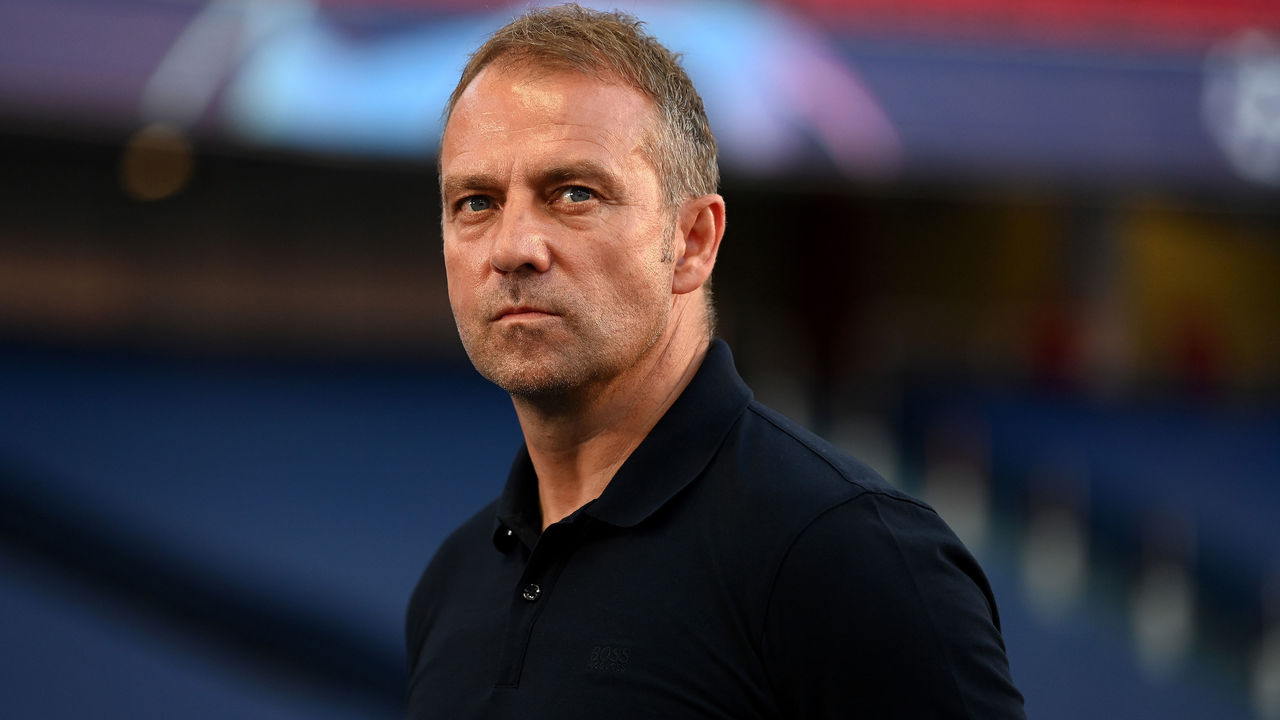 Thomas Muller was the ringleader, screaming tactical instructions to his colleagues when PSG had possession in their defensive third and attempting three tackles of his own in the first half: one on the right flank, one on the left flank, and one in the penalty area. He was infiltrating space in an attacking sense, as usual, but also plugging the passing lanes where PSG could've tried to launch an attack. At times, he was omnipresent.
First half:
| Team | Tackles attempted in opposition half |
| --- | --- |
| Bayern Munich | 11 |
| PSG | 2 |
Second half:
| Team | Tackles attempted in opposition half |
| --- | --- |
| Bayern Munich | 10 |
| PSG | 1 |
The pressure didn't relent when the French side encroached into Bayern territory. Robert Lewandowski could've trotted back upfield looking to add to his obscene tally of 15 Champions League goals when PSG tried to reignite an attack after an unsuccessful corner in the 19th minute. However, the Polish striker instead wrestled the ball off Angel Di Maria before calmly moving possession onto Joshua Kimmich with a deft backheel.
It was a professional team performance by Bayern Munich. The Bavarians tended to rely on individuals to get them out of tricky situations under pragmatic former head coach Niko Kovac, but no one shirks from their duties in Flick's industrious squad. Bayern try to play matches on their own terms.
Neymar struggles in the spotlight
Apart from a few encouraging runs in the first half, Neymar did little of consequence on Sunday, failing once again to live up to expectations. There was none of the invention that inspired PSG in the previous rounds of the Champions League, none of the devastating maneuvers that ravaged opposition in recent weeks, and none of the creativity he displayed on the way to the final.
As the game wore on and the fouls against him piled up, Neymar grew frustrated. Bayern knew how to unnerve the 28-year-old, kicking and knocking him down at every chance. Space was hard to find, and though Neymar went in search of it, he hit dead-end after dead-end.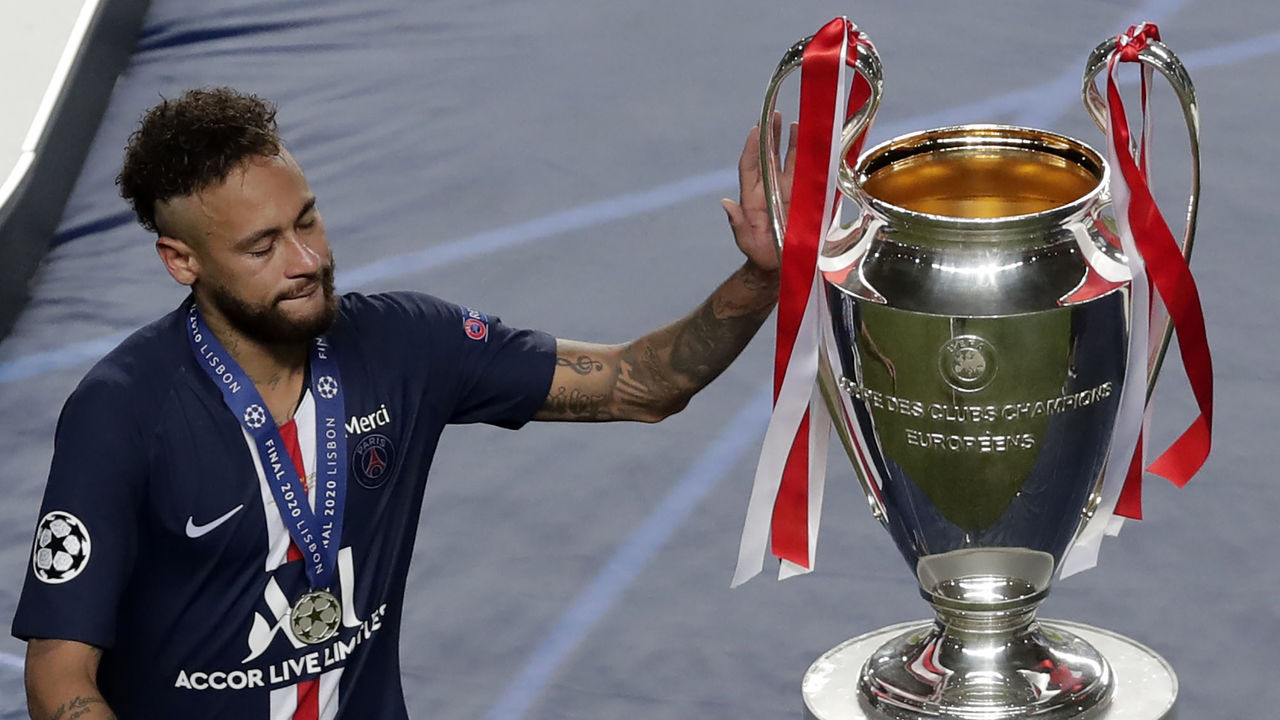 There wasn't exactly a lack of effort here. No matter how much he ran or how much ground he covered, Neymar simply couldn't get involved. Bayern shackled PSG's €222-million signing, and goalkeeper Manuel Neuer stood tall as well, saving Neymar's best chance of the night in the 18th minute.
By the end, Neymar was out of patience. He was booked in the 81st minute for a cynical tackle on Lewandowski – evidence that Bayern's ongoing petulance had paid dividends.
The Brazilian certainly wanted to put on a show. He's won the Champions League before, but not as his own man, not as the star attraction. He moved to PSG to win the biggest prize in club football as the face of the franchise, not as part of the supporting cast. He's familiar with the criticism, and he knows he ultimately gets the blame for PSG's failings. But that's part of the gig. That's what comes with being the most expensive player in history. He's yet to see the positive side of his newfound fame.
Thiago takes control
Muller's presence was critical in Bayern's press, but experience shone through in other departments of Flick's side. Chances were at a premium for Lewandowski, but his off-the-ball movement – he occasionally cropped up in wide positions – and hold-up play were crucial. Neuer was on his toes to sweep up if a ball breached Bayern's high defensive line and made three important stops to maintain his clean sheet.
But Thiago Alcantara, the 29-year-old repeatedly linked with a summer transfer to Liverpool, bossed the midfield with his authoritative yet composed play in the nucleus of Bayern's XI.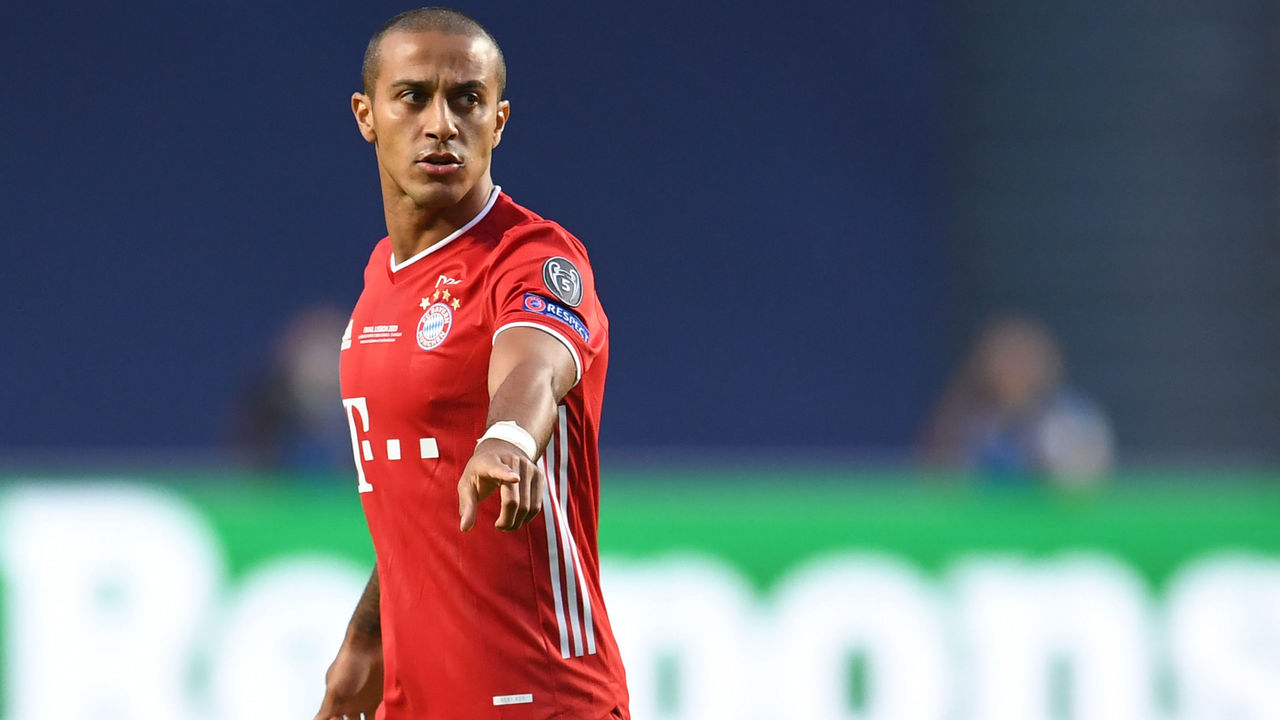 The Spaniard's combined interceptions and successful tackles (57) in the tournament is more than any other player, and his anticipation in midfield, alongside the similarly impressive Leon Goretzka, contributed to Neymar's difficult evening in Sunday's showpiece.
But he offers more than security in front of Bayern's center-backs. No one on the pitch played more key passes than Thiago, and he was only outdone in completed dribbles by Neymar and Ander Herrera. He also played 85 passes – 26 more than the next-best in that category, Kimmich and David Alaba – and invariably chose the right option, even connecting with a game-high 10 accurate long balls.
It was fitting that Thiago was involved in Kingsley Coman's match-winning goal. Marquinhos started to close Thiago down near the center circle, but it was too late; a swing of the midfielder's right leg unlocked PSG's midfield and found Kimmich, who, in three passes' time, was coolly lifting a cross onto Coman's head.
Bayern will miss Thiago if he departs for England in the coming weeks.
PSG's project begins in earnest
This isn't the time to rip up the blueprint and start all over again. PSG are onto something here – even if it may take a little longer than they like.
After years of individual showboating and celebrity behavior, PSG are finally beginning to look – and act – like a real team. The product on the pitch is considerably more blue-collar than it has been in years. Players like Ander Herrera and Idrissa Gueye have added steel to PSG's midfield – Herrera was particularly active in the first half against Bayern – and Marquinhos has protected the backline with fantastic dedication. Even the unheralded members of the group, including Eric Maxim Choupo-Moting and Pablo Sarabia, play a role. Everyone feels important.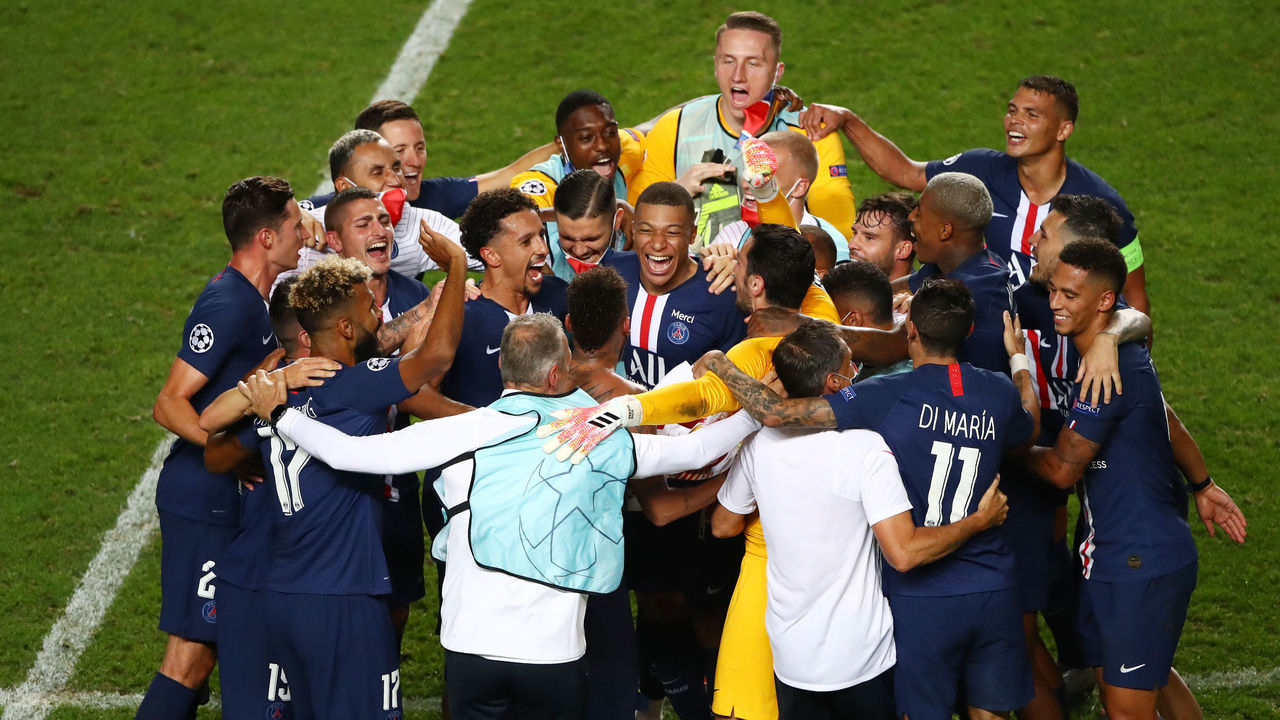 PSG manager Thomas Tuchel has worked hard to create that unified front. He's reinforced the values of team spirit and imparted them to his squad. It's less about cliques and divides along nationality and more about the common good. This is an important development. The best teams, and the most recent Champions League winners, are all greater than the sum of their parts. It's not enough to have the best players, and PSG, after years of spending on the brightest talent, finally understand that.
Chairman Nasser Al-Khelaifi doesn't seem like he's in the mood to make big changes, either. He's aware of the progress PSG have made. "We need small things to win," he told RMC Sport, via Get French Football News. "This was our first final, this was Bayern's 11th."
But Al-Khelaifi can tweak things on the fly. PSG will have to replace their captain, Thiago Silva, who's expected to leave the club in the coming days, and Tuchel will need backing in the transfer window to keep up with Europe's biggest clubs.