Christian Eriksen is in stable condition after collapsing on the pitch during Saturday's Euro 2020 match between Denmark and Finland. The response to the medical emergency at Parken Stadium was inspiring, with Eriksen's Danish teammates taking immediate action as medical staff rushed to administer CPR. theScore reflects on a difficult second day of the Euros.
Danish players are true heroes
Several parties merit endless praise for their rapid responses. Match official Anthony Taylor deserves recognition for immediately sensing danger and halting proceedings prior to an impassioned plea from the Danish players to get the medical staff's attention.
Eriksen's Denmark teammates were also impressively resourceful and pragmatic, considering the circumstances. Thomas Delaney and Simon Kjaer immediately flocked to Eriksen's side, promptly signaling for the aid of team medics. Kjaer then rolled Eriksen into a semi-prone position on his side, perhaps sensing the possibility that his countryman could swallow his tongue.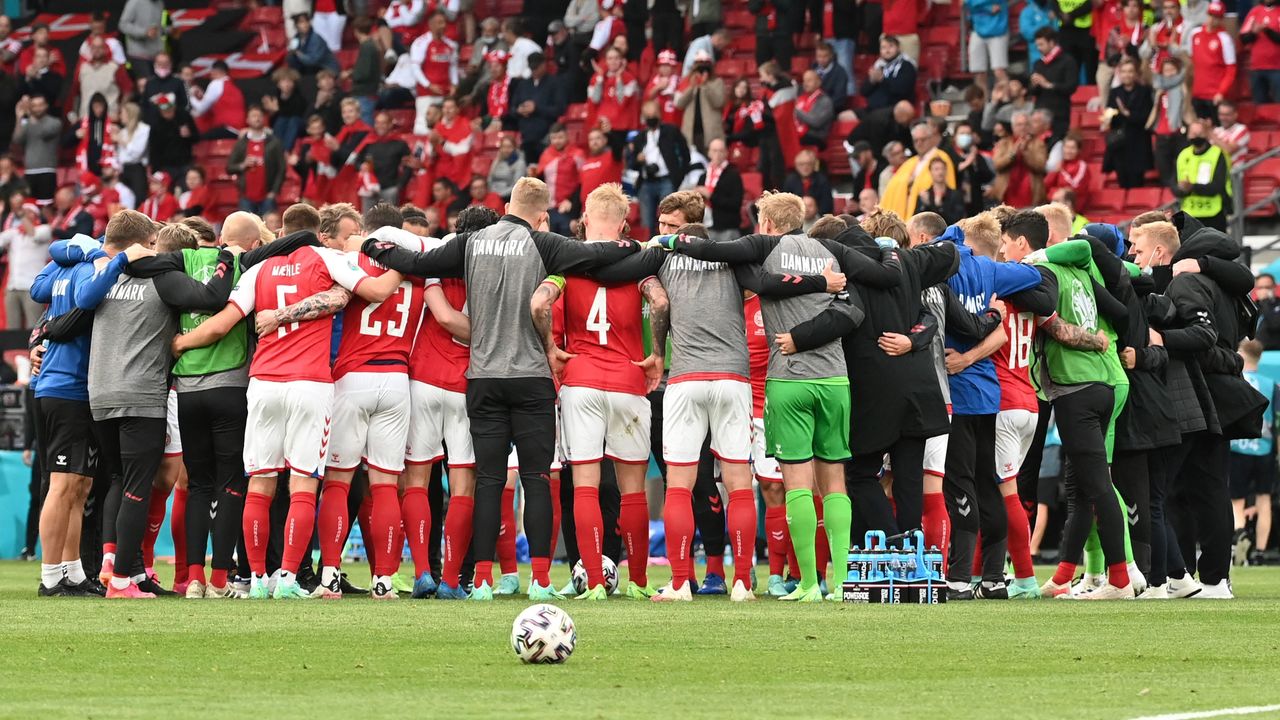 Clearly traumatized by what was taking place – and understandably so – Denmark's team swiftly encircled Eriksen and those treating him to provide privacy under Delaney's direction. It was one of the many lasting images of a terrifying incident. Goalkeeper Kasper Schmeichel and Kjaer also consoled Eriksen's partner, Sabrina Kvist Jensen, after she rushed down from her seat in the stands.
Schmeichel, it's worth remembering, was first on the scene when Leicester City chairman Vichai Srivaddhanaprabha was killed in a tragic helicopter crash outside the club's King Power Stadium in 2018. On Saturday, he reassured and comforted teammates and Finnish opponents prior to the match's resumption. The word "leader" is thrown around in sports parlance all the time, but we witnessed true strength and leadership from Schmeichel, Kjaer, and more in trying times Saturday.
It was another important reminder that sport is secondary in the grand scheme of things.
Medical personnel deserve praise
The response at Parken Stadium was quick as can be. Medics began administering CPR on Eriksen less than a minute after he collapsed, not hesitating for a second. Treatment lasted for about 10 minutes, and the 29-year-old appeared to regain consciousness, raising his hand as he was stretchered off the pitch, according to a Reuters photographer. Within the next hour, UEFA confirmed Eriksen's condition as stable.
Morten Boesen, Denmark's team doctor, said he felt a pulse when he first checked Eriksen's vitals. He was also breathing. "But suddenly that changed," Boesen told reporters afterward. "Help came really fast from the medical team and the rest of the staff. With their cooperation, we did what we had to do. We managed to get Christian back. He (spoke) to me before he was taken to the hospital."
The quick and diligent treatment saved Eriksen's life.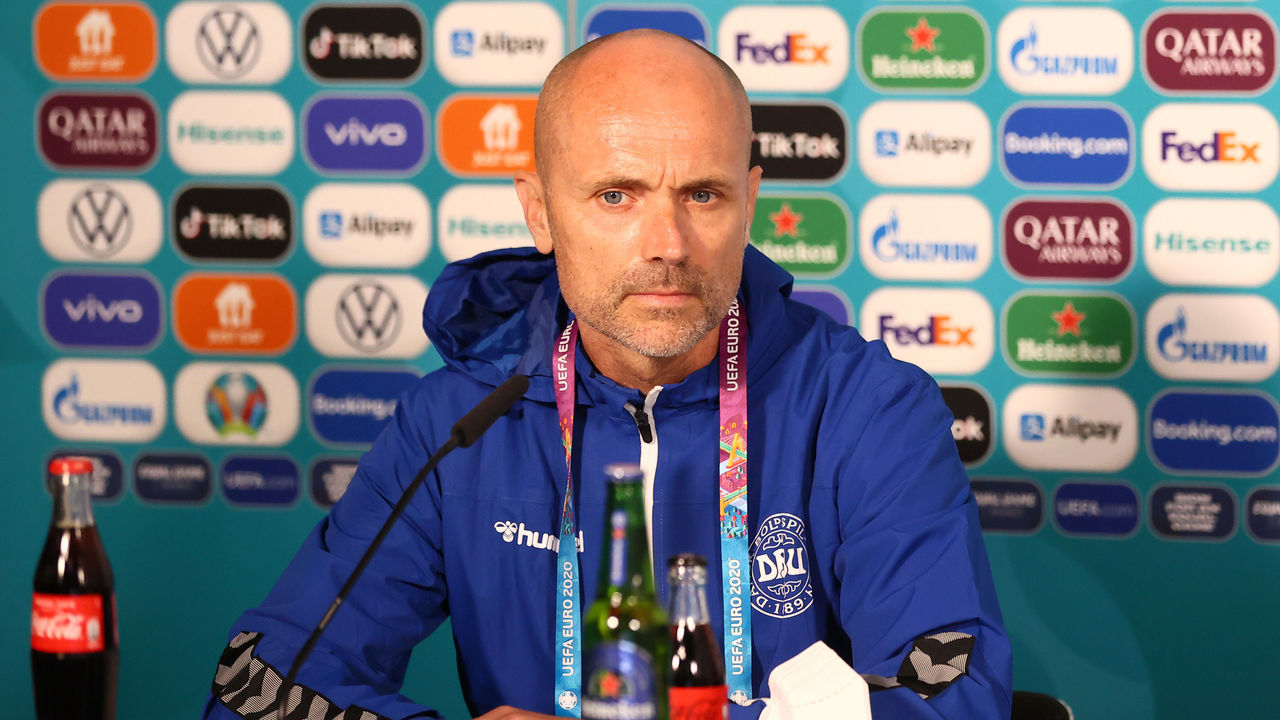 The clock is always the biggest enemy in suspected cases of cardiac arrest. The chances of survival decrease by 10% for every minute that goes by without CPR, according to the American Heart Association. CPR can include up to 120 compressions per minute with thrusts of about two inches into the chest, a painstaking but extremely important exercise in the first few minutes of heart-related emergencies.
Medics also used a defibrillator, a portable apparatus that delivers electric shocks to jump-start the heart. Defibrillators have long been mandatory in international soccer stadiums, and took on even greater meaning after Sevilla defender Antonio Puerta died in 2007 from cardiac arrest. The device, along with the medics' life-saving response, prevented a similar situation from unfolding in Copenhagen.
The role of broadcasters
It was a truly frightening scene, more so because the cameras rolled as Eriksen received CPR while his teammates wept. It was impossible not to comprehend the magnitude of what we were watching. Even when the broadcast briefly cut to those in attendance crying in unison, it quickly returned to a shot of Eriksen's life hanging in the balance, slightly obstructed by his protective teammates.
Unconscionably, the camera also spent time focused on Eriksen's partner as Schmeichel and Kjaer assuaged her.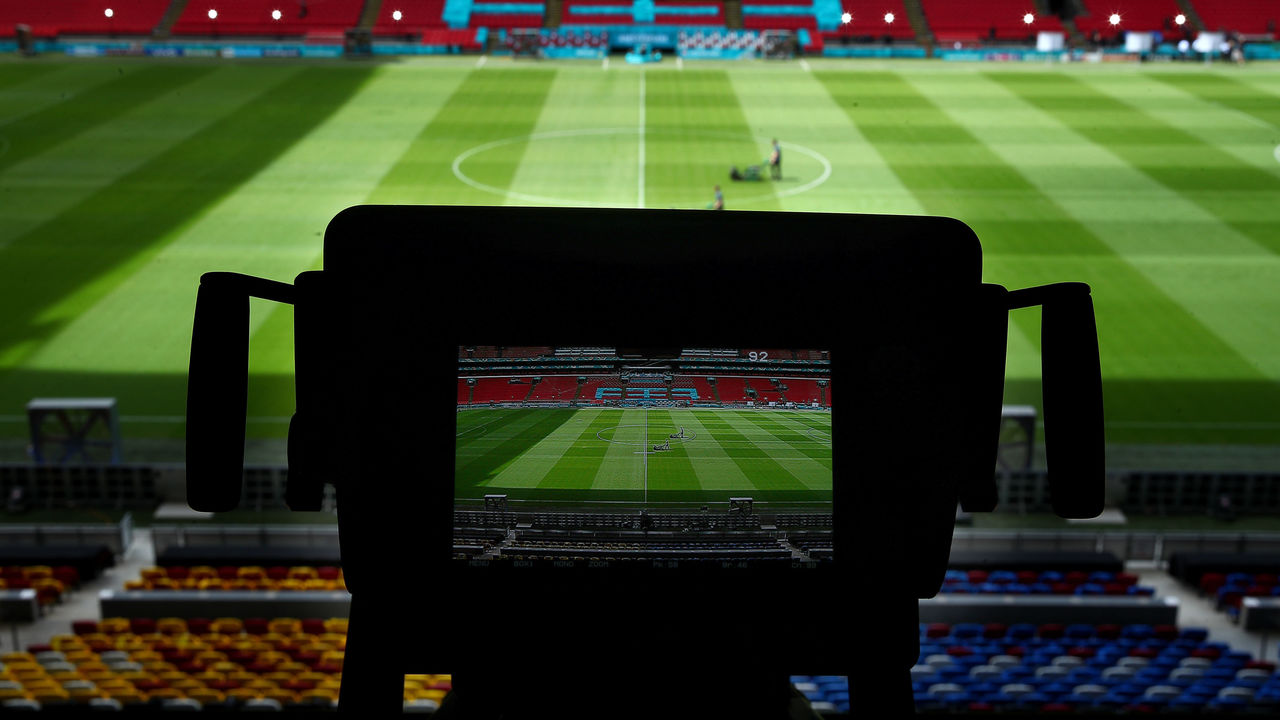 For what felt like an eternity, the 29-year-old laid motionless on the pitch, and the entire situation was broadcasted into living rooms all over the world.
It was inexcusable that numerous broadcasts stayed focused on the live images rather than cutting back to studio coverage or something even more generic. If it were a pitch invader or a fan holding a banner brandishing an unpopular political opinion, in the blink of an eye, another camera's footage would be sourced. Apparently, that's not the case when the depths of unbridled human trauma are on display.
Should the match have continued?
UEFA made it seem like it simply granted a request from the players to resume the match later in the day. But that wasn't exactly true. Denmark's head coach, Kasper Hjulmand, said UEFA gave his team two options: either play the remaining minutes Saturday or finish up Sunday at noon local time.
"The players couldn't imagine not being able to sleep tonight and then (having) to get in tomorrow, get on the bus, and play a game," Hjulmand told reporters. "Honestly, it was best to get it over with."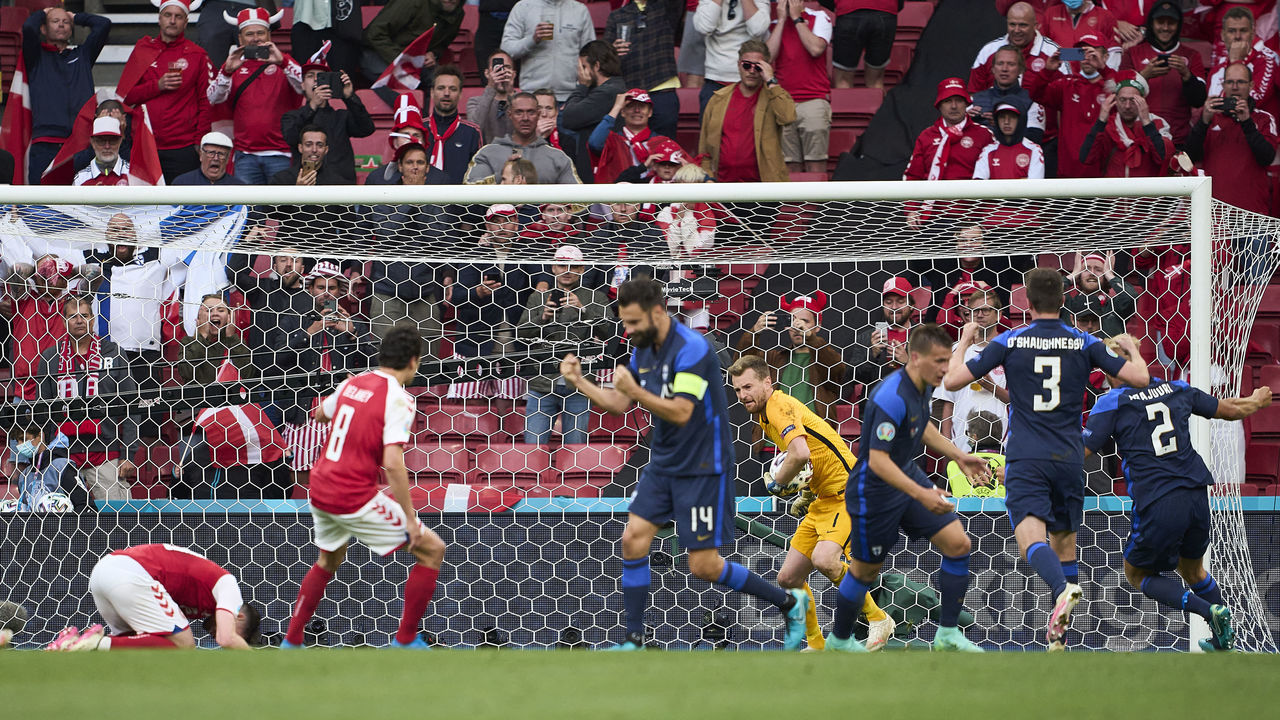 Is an ultimatum really a choice? The players should've been free to make any decision without fear of consequence. They should've been asked if they felt comfortable playing the rest of the match Saturday. That's it. No strings attached.
But UEFA never takes into account the people who serve this game and create the product it sells. It continues to place greater importance on scheduling and broadcasting logistics than the mental health of players.
Remember, less than three years ago, UEFA forced German club Borussia Dortmund to play a Champions League quarterfinal 24 hours after the team's bus was bombed. A player was also wounded. But UEFA issued a similar ultimatum: either play or forfeit. Dortmund agreed to play and lost the match 3-2.