The Champions League rumbled on this week with another entertaining slate of action. Below, we dissect the biggest talking points from Matchday 5 in Europe's premier club competition.
Lewy keeps rolling
Despite the brutal conditions, Robert Lewandowski extended his Champions League scoring streak with a moment of magic. After somehow picking out the orange ball in the snowy sky, the Polish star pulled off an audacious bicycle kick to open the scoring against a stunned Dynamo Kyiv side in Bayern Munich's 2-1 win on a wintry night in Ukraine.
Bayern were missing several quarantining players Tuesday, but concerns were eased after 14 minutes when, out of nowhere, Lewandowski hit the spectacular shot to extend his scoring run to a remarkable nine games in a row in the competition.
Sound familiar? Well, it should, as it was just last year that the 33-year-old treated the football world to a nine-game scoring streak in the Champions League.
Another nine-game run is a nice feather in the cap for a player who's aiming to dethrone the old guard at next week's Ballon d'Or award ceremony and win the honor for the first time in his career.
Manchester United weather the storm
Though Manchester United relied on the usual protagonists to beat Villarreal on Tuesday, they came away with the necessary result to keep an overwhelmingly negative few days from defining their season.
United simply did enough to get through their first match since Ole Gunnar Solskjaer's departure, locking up first place in Group F and a spot in the round of 16 with a 2-0 victory. Cristiano Ronaldo bagged another decisive goal – his fifth winner since rejoining the club in the offseason – and Jadon Sancho broke his duck with a wonderful strike that kissed the crossbar on its way in. David De Gea, who's enjoyed an incredible bounce-back season, made two excellent saves just to keep the score level.
Michael Carrick may not even coach United's final match of the group stage on Dec. 8. But all he needs to do is keep the ship upright. This isn't the time to preach philosophy or create expectations. The next manager will do that, and Carrick knows he's keeping the seat warm for Solskjaer's true successor.
"It's not an important result for me personally," the 40-year-old said afterward. "It's an important one for the players and the club."
If Carrick can insulate these players from all the chatter, he'll have done his job.
Xavi's Barcelona showing improvements
Barcelona may still need a win at Bayern to guarantee a spot in the round of 16, but the takeaways from Tuesday's goalless draw against Benfica are largely positive. Despite clearly lacking finish, the Blaugrana played with the kind of verve and attacking spirit you'd usually expect from the five-time European champions, further separating themselves from the drab and aimless product that dropped to new lows under Ronald Koeman.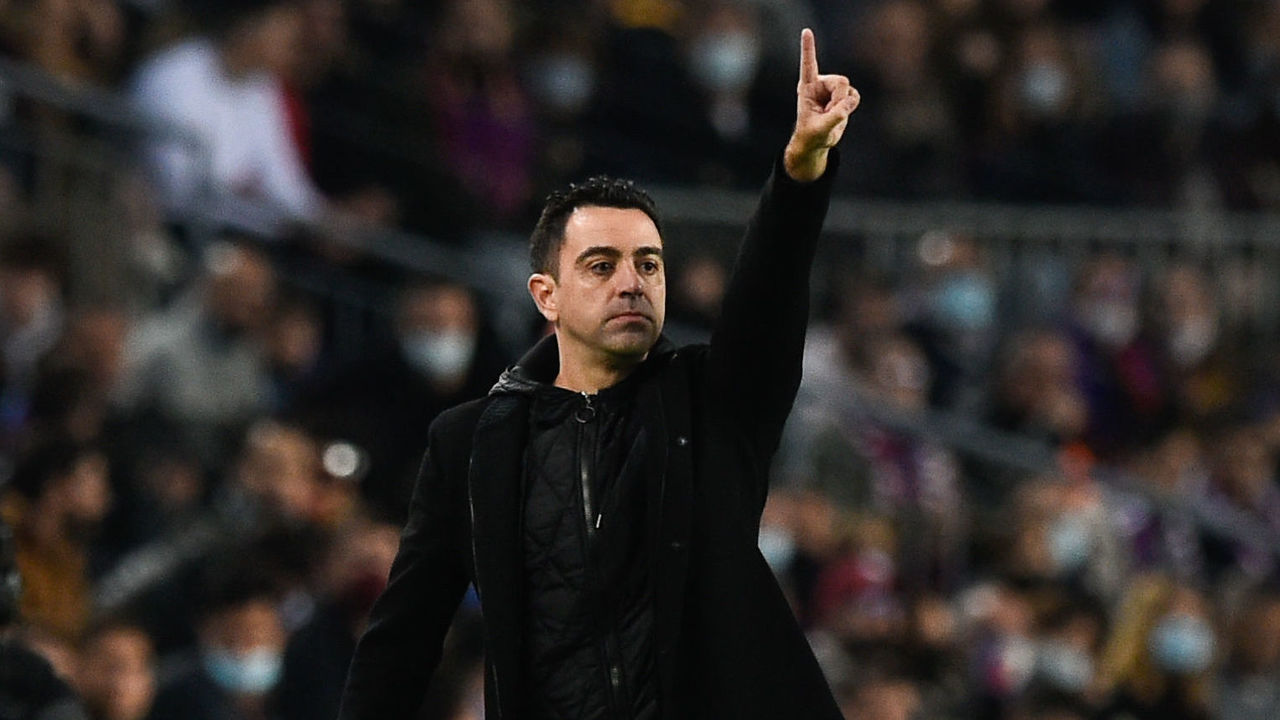 It's too early to say whether Xavi will find success as manager of this storied outfit, but he's off to a good start. With 14 shots, 12 chances created, and 65% possession, Barcelona forced Benfica to spend an overwhelming amount of time in their own half. Yusuf Demir, another promising talent at just 17 years old, rattled the crossbar, and center-back Ronald Araujo, who was excellent throughout, strayed just offside before poking home what would've been the winner.
Xavi's gung-ho tactics weren't risk-proof, however. Benfica forced a number of turnovers, and Haris Seferovic botched a late counterattack when he contrived to miss an open goal. Barcelona still need time to find the right balance. But it's encouraging to see this team move together with an identity.
"We played exactly the game the boss asked us to, pressing high up the pitch in particular," Araujo said. "All we lacked was the crucial goal."
Chelsea's academy shines bright
Chelsea get a lot of flack for their manipulation of the loan system and opulent spending in the transfer market. Both criticisms are valid to some extent. But Tuesday provided an important reminder that the Blues are also adept at developing young talent when they want to.
Academy standouts Trevoh Chalobah, Reece James, and Callum Hudson-Odoi all scored in the 4-0 evisceration of Juventus, the Cobham graduates taking center stage as the Champions League holders assumed top spot in Group H and secured their place in the knockout stages of the competition.
Thomas Tuchel is striking the right balance between youthful exuberance and veteran leadership. He's getting results – emphatic ones, at that – and winning trophies while continuing to give young standouts like the aforementioned trio key minutes in big matches. It doesn't get any better than that, really.
A word on Chelsea's stellar defense
This one will be short and sweet: In the wake of Tuesday's 4-0 win, Chelsea shot-stopper Edouard Mendy has now conceded fewer goals at Stamford Bridge this season (three) than Juventus netminder Wojciech Szczesny.
Let that sink in.
Chelsea's defenders are garnering plenty of headlines for their scoring prowess at the other end – and with good reason – but they're pretty good at keeping the ball out of their own net, too.
Underlying numbers suggest they can't keep this level of stinginess up forever; Chelsea have only conceded five times between league and Champions League play, despite a combined total of 14.5 expected goals against in the competitions. But that shouldn't obscure the fact that Tuchel's side is capable of shutting down anyone, and on the back of a sturdy defense, it should be considered among the handful of favorites heading into the knockout stages of the tournament.
Long way back to the top for Juve
Massimiliano Allegri was expected to restore Juventus to the heights they reached during his first tenure in Turin when he was rehired as manager prior to the campaign.
Coming up on December, things have … not quite worked out that way. Tuesday's shellacking in west London was a harsh reminder that there's a long way to go to reach the top of the mountain again. Juve looked physically feeble, nervous and unsure in possession, and, crucially, totally overwhelmed when Chelsea turned up the intensity in the second half. If anything, the scoreline flattered the visitors a little bit.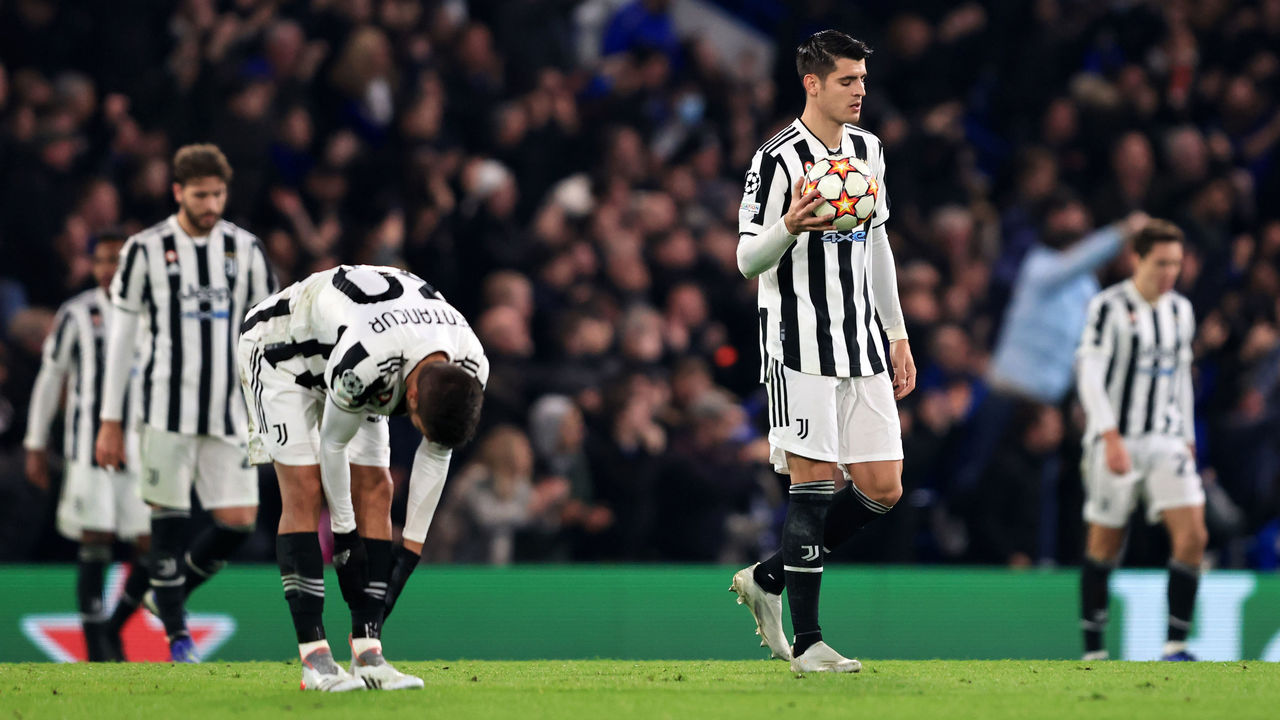 "Unfortunately, tonight we saw the difference between the two teams," a dejected Szczesny told Sky Sport Italia after the defeat, via Football Italia. "They are the best team in Europe, the reigning champions of Europe, and today we were unable to challenge them in any way. It hurts, it really hurts."
The loss, which comes on the back of a solid away victory over Lazio in Serie A, highlights the main issue Allegri is trying to resolve: inconsistency. Some of that is on the 54-year-old tactician, who is still unsure of his best lineup and is struggling to provide continuity for his players.
It will help to some degree if the club's injury issues ease, but both the manager and the players need to take a hard look in the mirror after a humbling setback.
Group G going down to the wire
With one matchday remaining, it's anyone's guess as to which two teams will emerge from Group G. And, perhaps, that shouldn't come as a surprise considering how competitive an evenly matched group featuring Lille, Sevilla, VfL Wolfsburg, and Red Bull Salzburg was predicted to be heading into this Champions League season.
Lacking a true giant or minnow, it's no wonder there are just three points separating the top team from the bottom through five games.
For the second round in a row, Salzburg blew an opportunity to pull away from the pack after kicking off the competition in impressive form. The Austrian side succumbed to its second straight defeat, losing to Lille in a match that resulted in the defending French champions leapfrogging Salzburg to move into first. Meanwhile, Sevilla swapped spots with Wolfsburg after beating the German side 2-0 to jump out of last place.
| Team | Played | Won | Drawn | Lost | Points |
| --- | --- | --- | --- | --- | --- |
| Lille | 5 | 2 | 2 | 1 | 8 |
| Salzburg | 5 | 2 | 1 | 2 | 7 |
| Sevilla | 5 | 1 | 3 | 1 | 6 |
| VfL Wolfsburg | 5 | 1 | 2 | 2 | 5 |
After Matchday 5 failed to solve anything, Group G is going to be an intense showdown going right down to the wire, as Salzburg host Sevilla while Lille travel to Germany to take on Wolfsburg. Get your popcorn ready.
Dzeko making Inter forget about Lukaku
No one is saying Dzeko has replaced Romelu Lukaku at Inter Milan because they're not nearly the same player. Dzeko is 35, Lukaku is 28, and the Belgian is a far more well-rounded center-forward.
Nevertheless, the Bosnian has filled in nicely, offering the Nerazzurri a reliable presence up front.
Now up to 10 goals since joining Inter, Dzeko put the club in a position to advance to the knockout round with a timely brace against Shakhtar Donetsk on Wednesday. Inter were struggling mightily to convert their chances until Dzeko showed up in the second half to bury their demons.
Even if he doesn't offer the same work rate or off-the-ball movement as Lukaku, Dzeko acts as the perfect foil to Lautaro Martinez, his all-action partner up front. When Martinez enters the penalty area, Dzeko can catch defenders off guard with late runs into the box, as he did Wednesday. On that particular play, teammate Ivan Perisic targeted Martinez with a cross from out wide, and after Matteo Darmian missed his follow-up attempt, Dzeko, smelling blood, rushed into the area to finish it off.
Dzeko also has an above-average 23% conversion rate in Serie A and the Champions League this season. As a free transfer, he's likely to go down as one of the year's best signings, too.
Messias saves AC Milan on fairytale debut
AC Milan still have a chance of reaching the round of 16 thanks to Junior Messias' heroics in Wednesday's nail-biter versus Atletico Madrid.
Milan's first Champions League win in seven years followed much toiling at the Wanda Metropolitano, with Atletico determined to foul their way to the final whistle and preserve a draw.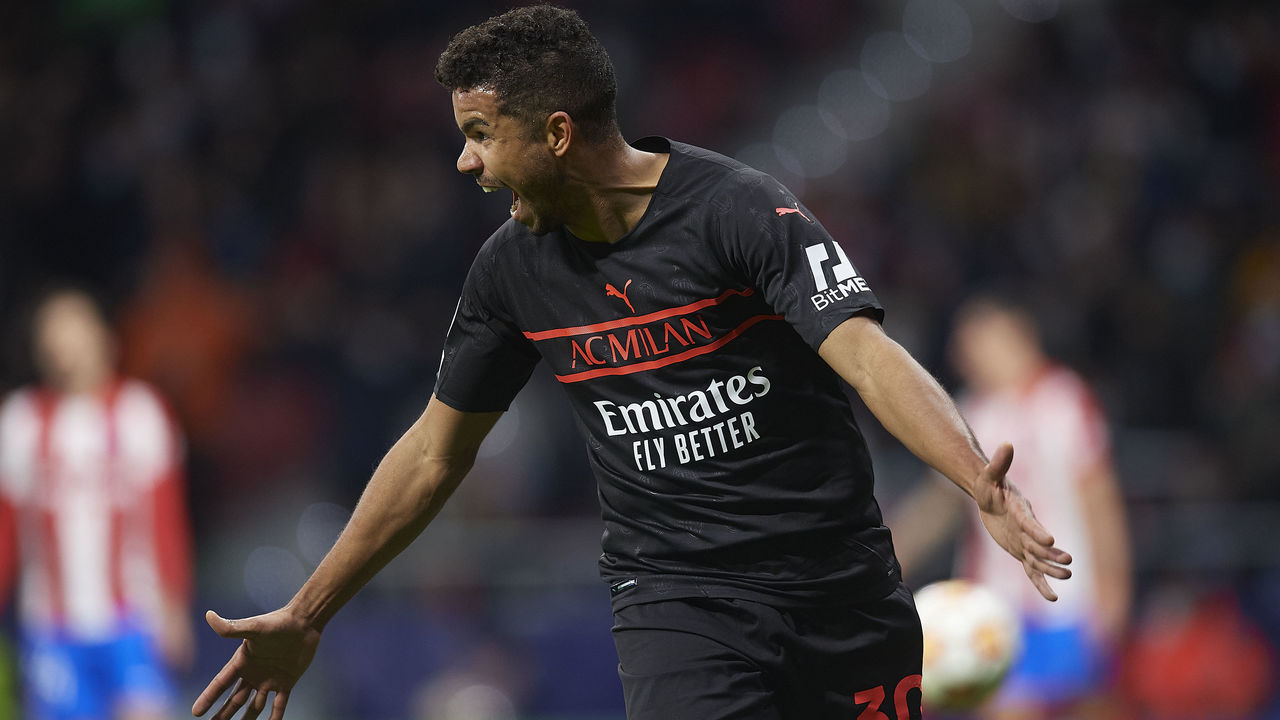 Enter Messias, a summer signing from recently relegated Crotone who had never played in European competition before; the 30-year-old Brazilian hadn't even experienced top-flight football until last year. He moved to Italy with his brother in 2011 and played for fun at the amateur level while delivering refrigerators for a living. But he performed like a veteran of the competition Wednesday, winning fouls in dangerous positions before heading in the winner.
"I need to stay humble," Messias said afterward. "It's the biggest success of my life, but I need to carry on with balance."
To progress, Milan must beat group winners Liverpool at home on Dec. 7 and hope Porto and Atletico settle for a draw. After earning just a single point through their first four matches, the Rossoneri can't ask for much more than a chance on the final day of the group stage.
City and PSG are polar opposites
The scoreline didn't tell the whole story Wednesday at the Etihad Stadium.
Manchester City steamrolled Paris Saint-Germain for large portions of their 2-1 victory, highlighting the difference between a cohesive team with a clear plan and a dissonant collection of stars who don't seem interested in operating as a unit. As City zipped the ball around the pitch, interchanged positions, and exhibited structured play, PSG relied on an isolated Lionel Messi, Kylian Mbappe, and Neymar to work some magic.
It was one-way traffic in the first half as PSG found themselves pinned in their box, yet they somehow reached the interval without conceding. Don't forget, Manchester City did that without Kevin De Bruyne, Jack Grealish, or Phil Foden. It could have been worse for the French side.
Yes, some of this can certainly be attributed to time.
Pep Guardiola, who famously puts a very specific imprint on his teams, has been at Manchester City since 2016; he's had five-plus years to fine-tune his side down to the most minute details. And he has.
Mauricio Pochettino can't replicate that level of detail in just a few short months. Nobody can, in truth. What he can do, however, is implement a plan that will grow and develop over time, and it's still not clear what that plan is. His attacking trio is so absurdly skilled that it won't matter in most matches. But against the Champions League's elite, praying for the "MNM" triumvirate to rescue the cause isn't good enough.
Bonus: No Haaland, no party
With Borussia Dortmund eliminated from the Champions League and condemned to the Europa League at the hands of Sporting Lisbon on Wednesday, there's a very real chance Erling Haaland has scored his last goal for the German giants in Europe's elite competition.
The Norwegian marksman missed Wednesday's 3-1 defeat due to an injury, and he's widely expected to move in the summer transfer window.
On the bright side, though, Thursdays just got a whole lot more exciting for the rest of the season.