Lyon continue to set the standard for the women's game in Europe.
Les Fenottes collected their fifth-straight Women's Champions League crown on Sunday with a 3-1 win over Wolfsburg in Spain's Basque region.
Before the final, Wolfsburg last fell in March 2019. Their opponents in that Champions League quarterfinal loss were, of course, the eventual champions, Lyon.
Lyon went ahead in the 28th minute when they broke down Wolfsburg's left-hand side. Delphine Cascarino eventually cut the ball back for Eugenie Le Sommer – who had intelligently slowed her run to occupy space in front of the retreating backline – and the 31-year-old finished after her initial effort was deflected by Friederike Abt.
The all-conquering French team had to fight harder for their second score – a deep cross couldn't be cleared by Wolfsburg or controlled by a Lyon player until the ball dribbled toward Saki Kumagai at the edge of the box. The Japanese midfielder smacked a first-time, left-footed shot from 20 yards that swerved and dripped into the bottom corner.
Wolfsburg hadn't managed to pressure Lyon throughout the opening half, but they got themselves back into the game 10 minutes into the second stanza.
Lyon goalkeeper Sarah Bouhaddi palmed away a cross that fell to Ewa Pajor, but the speedy attacker's lash went across the six-yard box rather than toward the mesh. Thankfully, Alexandra Popp was on her toes and headed in the wayward shot from close range.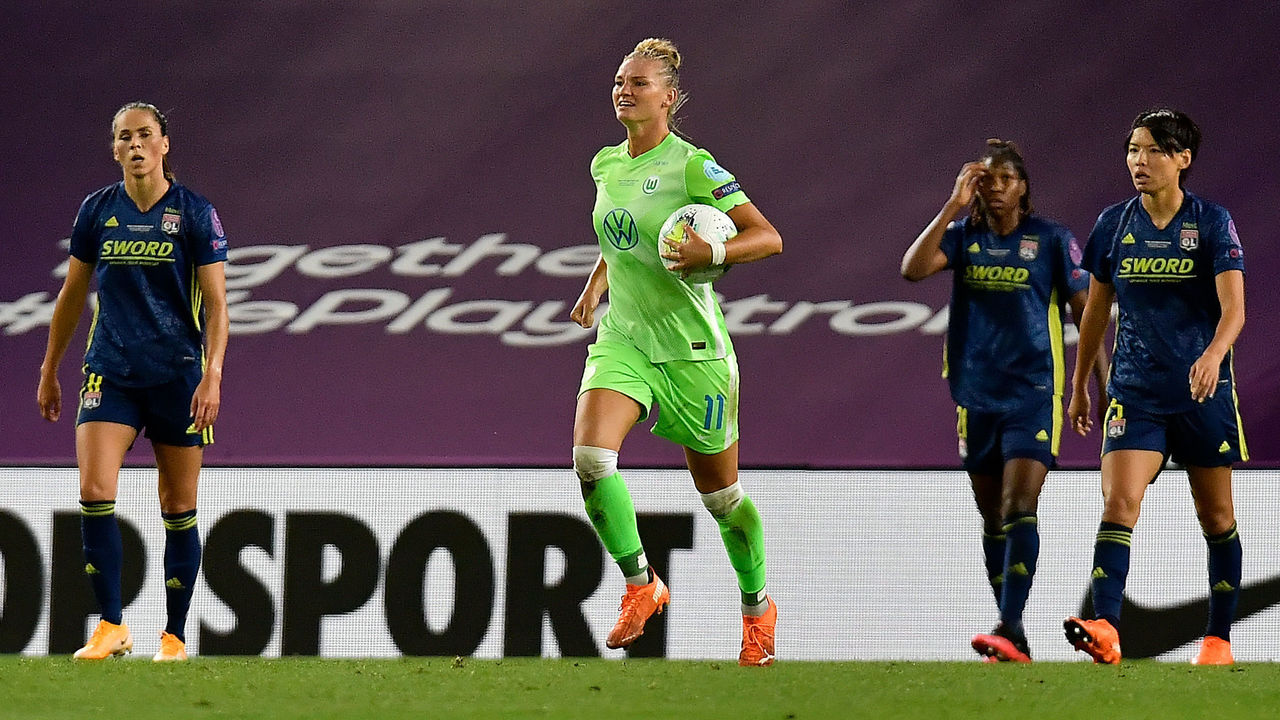 Wolfsburg renewed their belief and were focusing their attacks down the side of right-back Lucy Bronze, who has played her last game for Lyon. However, Jean-Luc Vasseur's side was defending heroically and put the match out of reach with two minutes remaining.
Sara Bjork Gunnarsdottir, who started the season with Wolfsburg, reacted quickly when Le Sommer's half-volley appeared to flash wide of the post, diverting the ball into the net with a deft flick.
Bouhaddi, Le Sommer, Wendie Renard, and Amel Majri have now won the Champions League seven times – more than anybody who has participated in the women's or men's edition of the competition.