Announce Messi.
The 33-year-old has apparently had enough of Barcelona's circus act, reportedly telling the club he wants out. If the Argentine gets his way and the board waives the €700-million release clause in his contract, clubs will have the rare and distinguished privilege of signing one of the greatest players in football history on a free transfer.
But not so fast. Messi reportedly earns a base salary of around €70 million per season at Barcelona, and any team competing for his signature would have to offer him similar wages. That's tough to do at any time, let alone in the Financial Fair Play era.
In the meantime, let's indulge in some fantasy. Here's what could happen if Messi ends up leaving Barcelona:
Reunite with Guardiola at Manchester City
This is the easy one. Pep Guardiola is enamored with Messi, one of his biggest supporters and most influential teachers. Guardiola nearly melted when the six-time Ballon d'Or winner nutmegged James Milner in a 2015 Champions League clash against City. He's waxed lyrical about the Argentine every chance he's gotten, and in Guardiola's eyes, Messi's the undisputed GOAT.
So the relationship is there, and after so many years under Barcelona's fractured management, perhaps it's exactly that – a strong bond, a solid understanding, and a support system – that Messi craves. Not to mention that his best years came under Guardiola's supervision and that some of City's top executives worked at Barcelona at the time.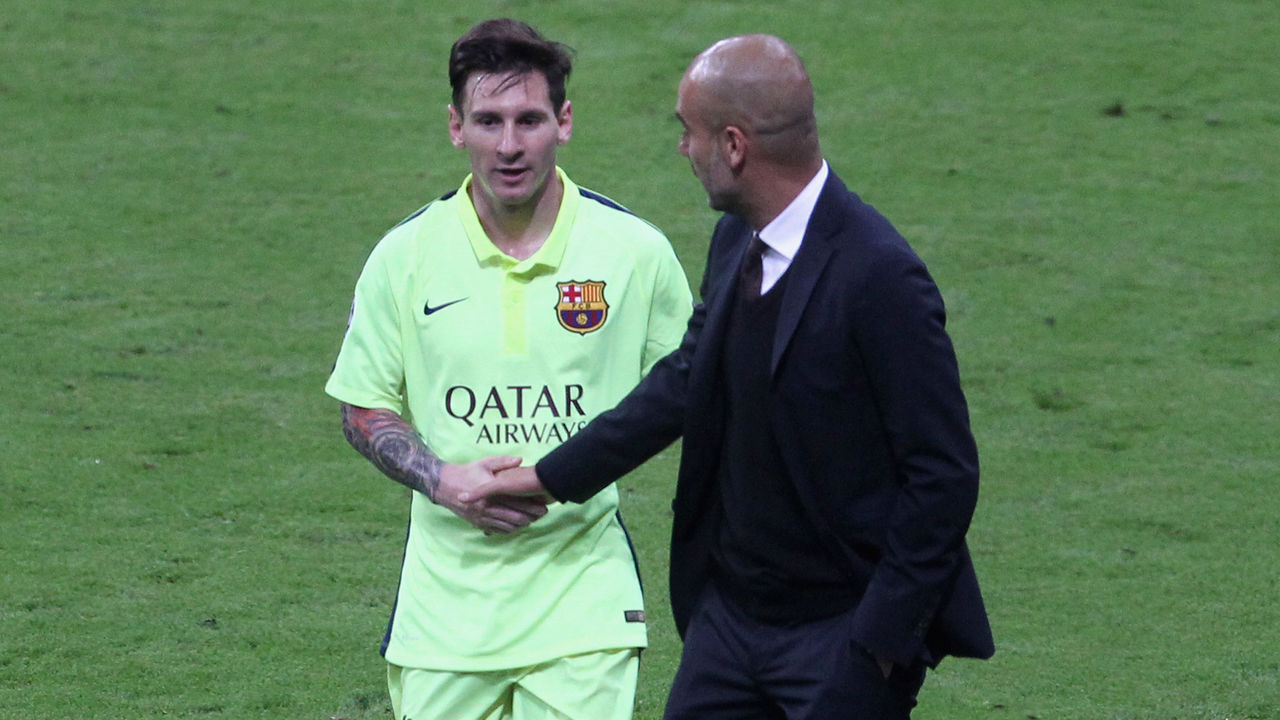 City are reportedly studying whether they can sign Messi without violating FFP regulations. That would be some feat – and almost make a mockery of UEFA's attempts to rein in spending. City only recently avoided a two-year European ban for alleged FFP breaches, and even though the club has seemingly infinite resources, it's carefully dipped its toe in the transfer market in recent seasons, refraining from entering into any bidding wars.
But City remain one of the few teams to have both the money and the ambition Messi would demand. The club could also use Messi to keep Guardiola around for a few more years. The Spaniard's contract expires next summer, and his future is still to be determined. What better way to convince him to stay?
Become the new face of Manchester United
United have no such problems paying big fees. Even if CEO Ed Woodward likes to think he can drive a bargain, he ultimately pays what the selling club demands.
They're the less obvious destination in this conversation, but United should be considered a candidate for Messi's signature. Now that they're back in the Champions League, they can offer the left-footed maestro everything he wants in a club. As United's kit manufacturer and Messi's main sponsor, Adidas could even facilitate negotiations.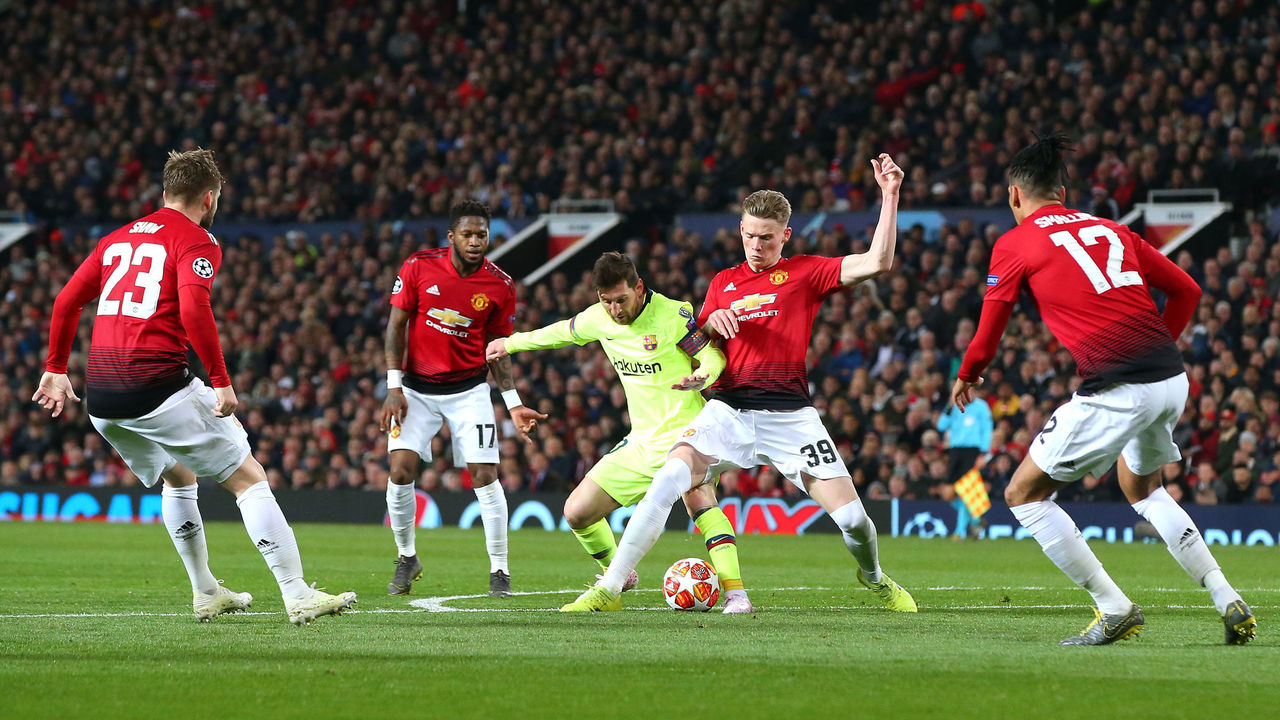 United have a far greater reach and global appeal than City, and they're one of the few clubs that rival Barcelona in terms of marketing. They could see a potential deal as a vehicle for even further promotion and a way to prop up the club's public stock.
The only question is whether Messi would accept a move to a team that's rebuilding. United are far from the finished article, and one of the reasons he'd leave Barcelona is inconsistent results. At 33, he's unlikely to have the patience to lead a new project. It's all about winning now.
Guide PSG to the Champions League
Which brings us to Paris Saint-Germain. Here's a club that's all about winning the Champions League right now. It's been an obsession ever since Qatar Sports Investments bought into the club in 2011. And now that PSG have actually made a final, they've become a real player on the continental scene.
Club chairman Nasser Al-Khelaifi has experience courting, and eventually winning over, big-name players. He successfully negotiated Neymar's transfer from Barcelona in 2017, and could call upon the Brazilian to help recruit his former teammate. Problem is, Neymar is widely believed to have left Barcelona to escape Messi's shadow. Though they're close friends, Neymar would have to sacrifice personal fulfillment for a chance to win.
But there's no question about the fit. With Neymar on the left and Kylian Mbappe up front, Messi would complete the most fearsome attacking trio in world football.
PSG can make it work on a financial level as well. Revenue topped €600 million last season – surpassing Liverpool and City – and players can be sold to subsidize Messi's wages. The club has already shed Edinson Cavani and Thiago Silva's hefty wages, and sponsors would come tumbling in with Messi on board. There's room to dream at the Parc des Princes.
Bring all those Inter rumors to fruition
Inter Milan have been linked with Messi for several years. It's the rumor that never goes away. But no one has ever taken it seriously.
What about now?
Recently, Inter teased supporters with an ad in China that appeared to project Messi's shadow onto the famous cathedral in Milan. Social media erupted with clues and speculation.
Maybe it's not so impossible. The Nerazzurri have slowly strengthened their financial position under Suning Holdings Group, signing Romelu Lukaku last summer for a club-record €80 million and adding other high earners, like Alexis Sanchez, to their books. Thanks to shrewd player trading, a growing presence in the Chinese market, and steady commercial activity, Inter's revenue has grown by the year.
Messi would undoubtedly lift the club into another bracket entirely – and give Inter an answer to Juventus' Cristiano Ronaldo. The Derby d'Italia would take on a new meaning with Messi and Ronaldo on opposite sides of the pitch. It would likely surpass El Clasico as the most-watched game in European football. Of all the clubs in the running, Inter may be the neutrals' pick, if only to see the two greatest players on earth go toe for toe once again.
Link up with Ronaldo at Juventus
Another dream scenario could come together in Turin. Imagine Ronaldo lining up on the left, Messi on the right, and Paulo Dybala playing somewhere in-between. Ronaldo and Messi could finally have that dinner together.
The Bianconeri signed Ronaldo under similar circumstances in 2018, extending an offer just as the Portuguese international's relationship with Real Madrid began to crumble. They were able to match his salary as well. But it's unlikely Juventus will have the financial wherewithal to satisfy both Ronaldo and Messi. And how would Ronaldo react if Juventus gave Messi more money?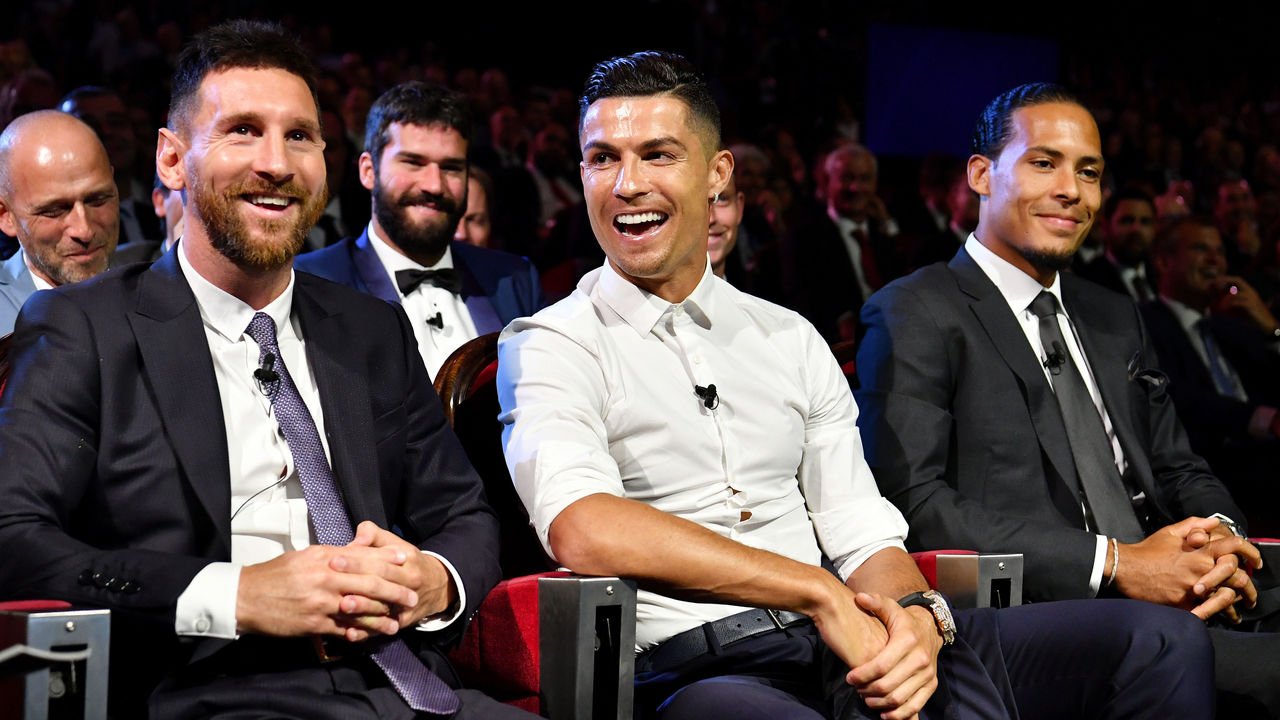 In a dramatic turn of events, Juventus could replace Ronaldo with Messi and send all of the fanboys screaming long into the night. That would require significant flexibility on Juventus' part and another club willing to take on – and pay – Ronaldo. It's just too complex to work out in a short amount of time.
But dreaming is free. Few teams in any sport have ever had the chance to pair two of the greatest talents the game has to offer. Juventus are the only club that can do that right now.
Join the reigning European champions
Messi couldn't beat them in the Champions League, so he might as well join them.
Bayern Munich's 8-2 shellacking of Barcelona was the worst of Messi's career. It exposed Barcelona as a team in disrepair and a club without a plan. Bayern, on the other hand, are complete. They've rediscovered their collective ethos, coming together after several months in turmoil. Hansi Flick restored the high-pressing, possession-based principles that Guardiola instilled during his three years in charge, and yielded instant results. Messi would feel right at home in this system, and he'd give Bayern every chance to forge a European dynasty.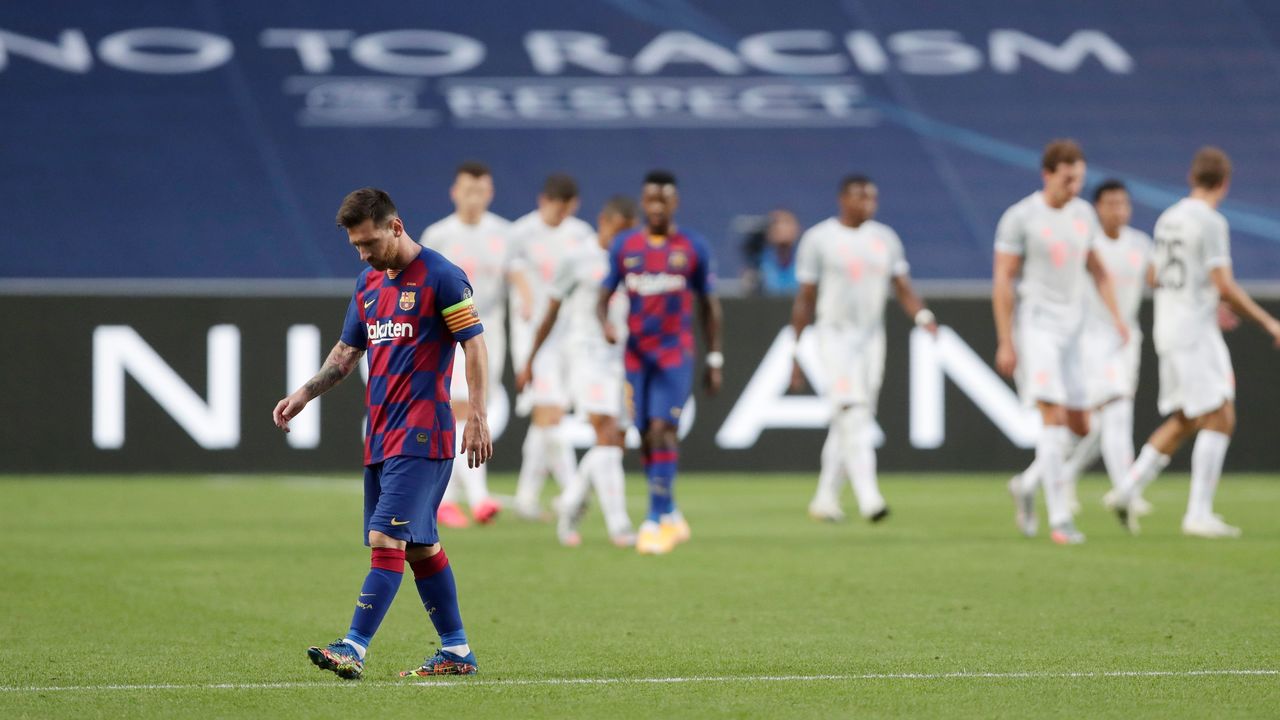 Though they're loathe to pay big transfer fees, Bayern can, and will, offer players juicy wages and significant signing-on bonuses. That's how they've signed some of their best players, including Leon Goretzka and Robert Lewandowski. The perennial Bundesliga champions have no issues breaking their wage structure to accommodate a big signing.
Adidas could get involved here as well. If a move to United isn't feasible, maybe the German manufacturer can facilitate a deal in Bavaria.
Romantic return to Newell's Old Boys
A return to Argentina, and Newell's Old Boys in particular, is probably a pipe dream. Messi has always spoken of his desire to lace up his boots again at Newell's, but security issues remain a significant hurdle in any potential homecoming.
Messi's relationship with Argentina is difficult to say the least. A certain faction of the general population regard Diego Maradona as the better player, and some hold resentment toward Messi for leaving Argentina at the age of 13.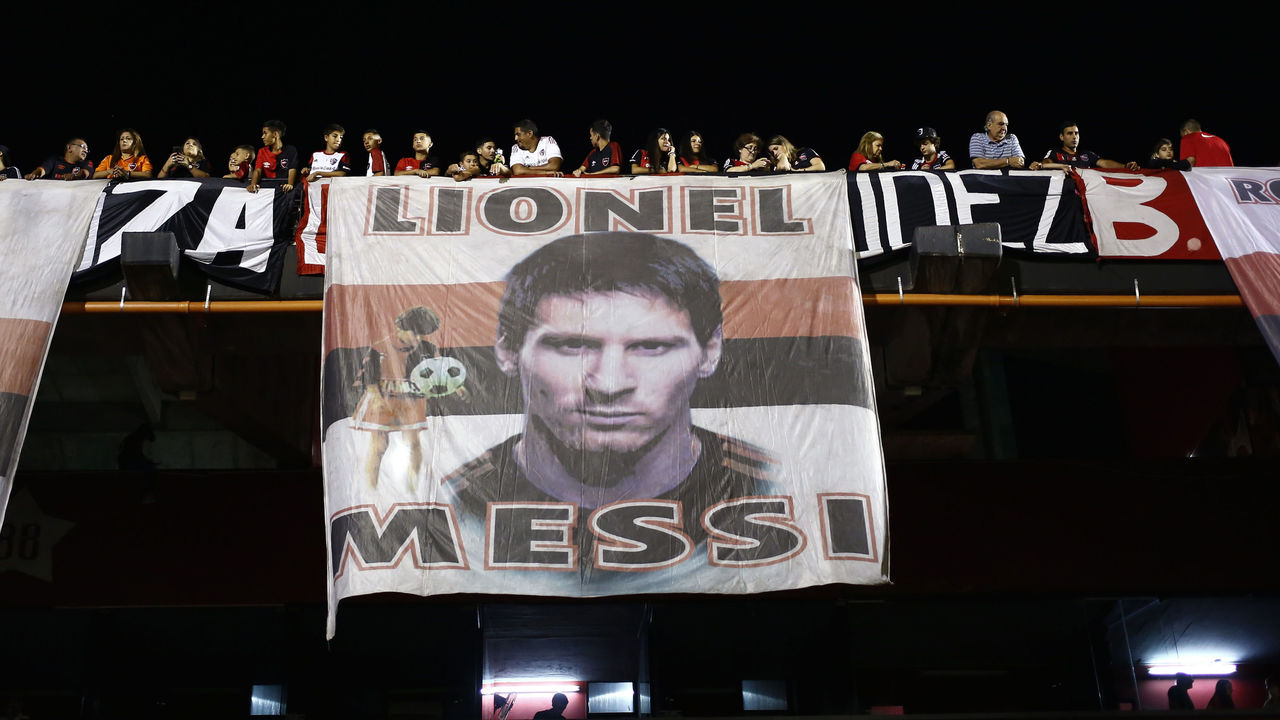 To complete the move, he'd have to sacrifice his family's peace of mind and his own sense of ambition. It just doesn't add up at this moment in time.