The Champions League quarterfinal stage is in the books. Below, we dissect the biggest talking points from this week's second-leg action and examine the significance of those events going into the semifinals.
Neymar reminds everyone who's boss
Neymar gets a lot of flak. Some of it's justified: He's a prolific actor on the pitch, often overexaggerating contact, and some of his antics can rub people the wrong way.
But Tuesday was yet another reminder that, above all else, the oft-criticized Brazilian is a spectacular footballer. He was outstanding in the first leg against Bayern Munich, setting up a pair of goals. While Neymar somehow didn't manage to find the net in the return fixture, he did everything else to help Paris Saint-Germain exact some revenge and reach the semifinals.
His dribbling ability, creativity, and flair were the standout features of an exhilarating affair in Paris. His sheer effort, hounding down Bayern players and chasing loose balls in the final minutes, deserves praise, too.
Whether it's because he plays in France, he's had durability issues throughout his career, or simply because people don't like him, it feels like the 29-year-old has never been properly appreciated. If he takes center stage and helps PSG win the Champions League, that will hopefully change.
PSG finally show some mettle
Football managers often talk at length about the importance of their teams being willing to "suffer" in big matches against quality opposition. In North American parlance, it's dubbed "grit" by coaches and fans.
Unmeasurable as it may be, it's critical.
PSG, derided for the lack of that title-winning attribute over the years, certainly suffered over two legs against Bayern Munich, defending deep, withstanding an onslaught of pressure, and putting bodies on the line to preserve their aggregate advantage throughout Tuesday's contest.
For a team known almost exclusively for its elite skill level, headlined by Kylian Mbappe and Neymar, that type of mettle came as a surprise to many. It also won PSG plenty of admirers, another unexpected byproduct of the contest.
That work ethic, combined with the obvious talent, will be difficult to beat.
Defensive frailty catches up with Bayern
By every possible metric, Bayern Munich have been worse defensively than they were during their all-conquering campaign last season. They're conceding more shots, more clear chances, and more goals.
Up until recently, though, they had Robert Lewandowski to outscore any frailties at the back. With the Polish superstar sidelined due to injury, that get-out-of-jail-free card disappeared.
Yes, Bayern created plenty of opportunities over the two matches against PSG – hell, they had 31 shots in the first leg – but they conceded far too many quality opportunities. You can only get away with that for so long.
If Hansi Flick had a full complement of players, the reigning Champions League winners may have been just fine. But Bayern didn't have enough to compensate for their defensive issues. If you continuously play with fire, you're going to get burned.
Chelsea dull but damn effective
If you watched Chelsea's second-leg meeting with FC Porto rather than Tuesday's other quarterfinal encounter, you're probably going through a period of deep introspection.
It was a niggly, unattractive, stop-start affair in which neither team was willing to take a risk; and that includes Porto, who started the second leg needing to blitz the Blues' two-goal lead. The Portuguese side's late consolation – a stunning bicycle kick by Mehdi Taremi – was like detonating a firework in a library's study room. It didn't fit the mood at all.
Chelsea manager Thomas Tuchel will be praised for this result, and rightly so. His team suffocated Porto, restricting them to two attempts on target (a tame header and Taremi's gymnastics), and the wing-backs often sat deep to deal with the danger of Porto's overlapping runs down the flanks. Chelsea's dreary conservatism worked exactly as Tuchel had planned.
"Maybe on the television, it was not so nice to watch. But on the sidelines, it was a very intense game, a very fast game," Tuchel insisted to BT Sport.
It was a bad watch, but Chelsea's ability to defend like this and attack like they did three days earlier in a 4-1 win over Crystal Palace is a testament to how quickly Tuchel has educated his charges since his unveiling Jan. 26. With such tactical versatility, they're strong contenders to win the whole thing.
Colossal Kante
N'Golo Kante wasn't supposed to be fully fit after a hamstring issue, but in the absence of Mateo Kovacic, there was little choice. Tuchel needed the Frenchman to help with his defensive game plan.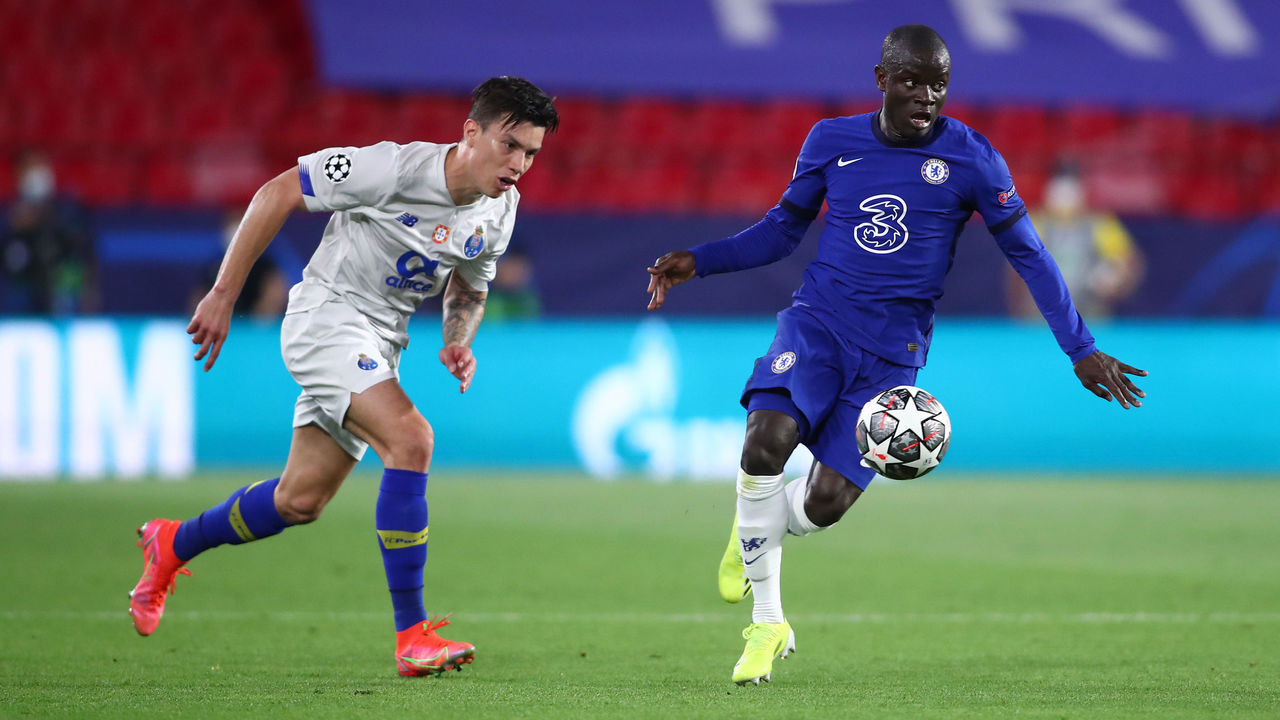 Kante set the tone in just the second minute, snuffing out a Porto attack on the edge of his own area before ushering teammates forward. His positional play was immense, he wisely picked his moments to carry or hold up the ball, and he managed to instigate three attacks despite his primary duty of protecting the backline. It was the perfect blend of intelligence and industry from the 30-year-old.
The former Leicester City midfielder has been a key figure during Tuchel's spell at the helm. Kante's fitness is crucial as the Blues seek a top-four finish in the Premier League and silverware in both the Champions League and FA Cup.
Liverpool's finishing lets them down … again
The storyline before Wednesday's second leg against Real Madrid was more about Anfield than anything else. Without fans, the critics say, Anfield is nothing. But that's becoming a convenient cop-out for a club that's not taking care of the details.
Liverpool's finishing once again failed them Wednesday, especially in the first 15 minutes, when they stormed Madrid's backline with wave after wave of attack and came away with nothing. The Reds could've scored twice in that spell and created enough chances to overturn the 3-1 deficit from the first leg. Mohamed Salah botched an early chance, and Georginio Wijnaldum skied what looked like a sure goal from close range. That was in the first half alone.
The goalless draw would've been a lot easier to digest if finishing hadn't been a problem all season. Manager Jurgen Klopp has lamented his team's play in front of goal for several months, and in a tournament of such fine margins, every miss counts.
Madrid proved to be the complete opposite. They converted their chances in the first leg, using the counterattack to their advantage, and built a big enough lead to sit back in the reverse fixture. A team like Zinedine Zidane's is always happy to defend a lead, even when missing three of four starters in defense.
Madrid come alive in April and May
It's a fact: Madrid always show up in the final months of the season. It's been the case nearly every year Zidane has coached them. You can call it their DNA, but really, it's the result of a winning mentality. It's not necessarily a matter of freshness: Zidane admits his players are at their "physical limit," and he has shown little desire to rotate. He continues to rely on the same players because he knows they can deliver at the business end of each campaign.
How else can you explain their transformation from the early weeks of January, when the La Liga and Champions League titles seemed well out of reach? Remember, Madrid trailed Atletico Madrid by 10 points in La Liga, and they only gained one point from their first two matches of the Champions League group stage. At one point, Zidane seemed destined to be fired, the club's form dipping hard after a sensational loss to third-tier Alcoyano in the Copa del Rey. But whenever Madrid have their backs against the wall, they respond.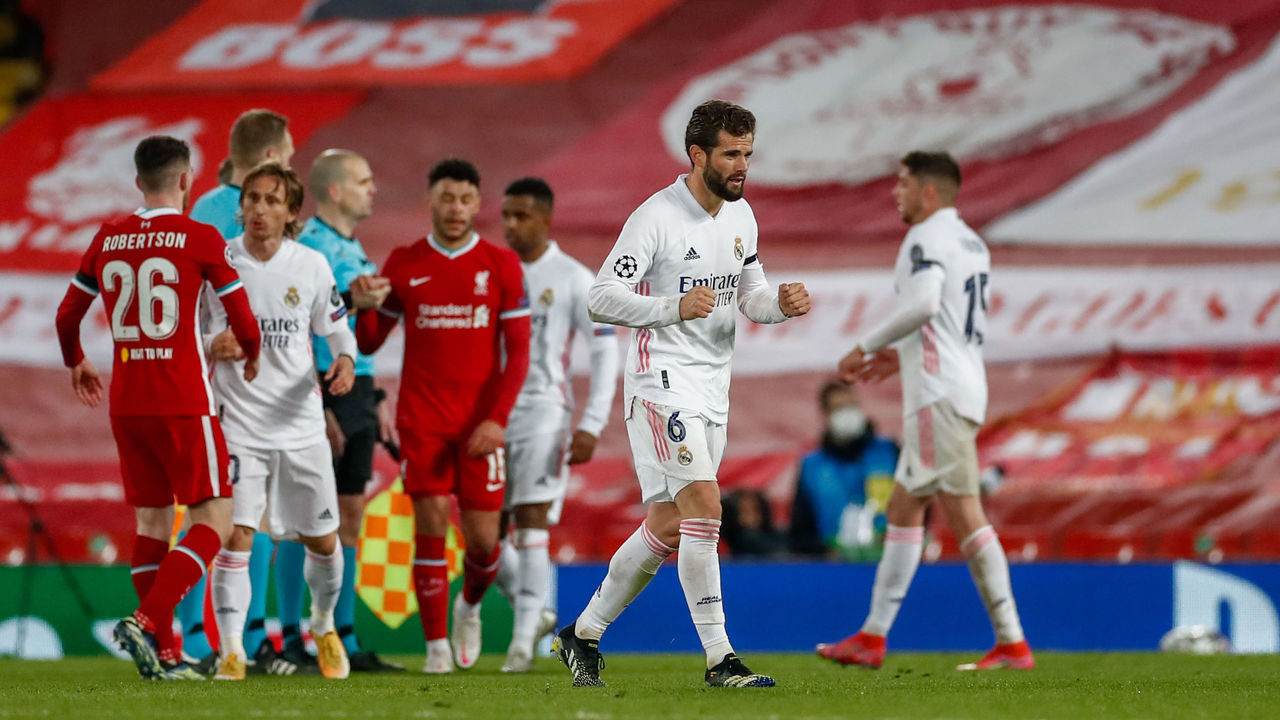 They've recovered from those wobbly starts, going the last 14 matches unbeaten even as Sergio Ramos, Raphael Varane, Dani Carvajal, and Eden Hazard deal with injuries. The same thing happened last season: Madrid rattled off 10 wins in a row and claimed the La Liga title with little to fret.
"This club turns things around a lot," defender Nacho said recently. "It's what history shows we do well. We never give things up as lost. Never, never, never."
Drastic changes coming for Dortmund?
More than missing out on the Champions League semifinals, Wednesday's defeat to Manchester City could have huge ramifications for Borussia Dortmund. And for European football at large, frankly.
Winning the competition may actually have been Dortmund's best chance of qualifying for next year's edition; the club sits fifth in the Bundesliga, seven points adrift of Eintracht Frankfurt. There are only six games left in the season.
Failure to nab a top-four spot could signal the end of Erling Haaland's explosive tenure at the Westfalenstadion. And Jadon Sancho's, for that matter. The two young stars, already among the most coveted in the world, likely won't settle for a season without Champions League football.
Did Borussia Dortmund's only chance to retain their top players just disappear?
Young stars continue to shine
Haaland and Mbappe have been burdened with taking the torch from aging superstars Lionel Messi and Cristiano Ronaldo, a changeover that was made starker when the latter pair was sent packing from the Champions League earlier than expected; Messi's elimination was largely Mbappe's doing, no less.
But the game's two most celebrated youngsters aren't alone. If anything, we're witnessing the greatest collection of prodigious talent the sport has ever seen break through at the same time.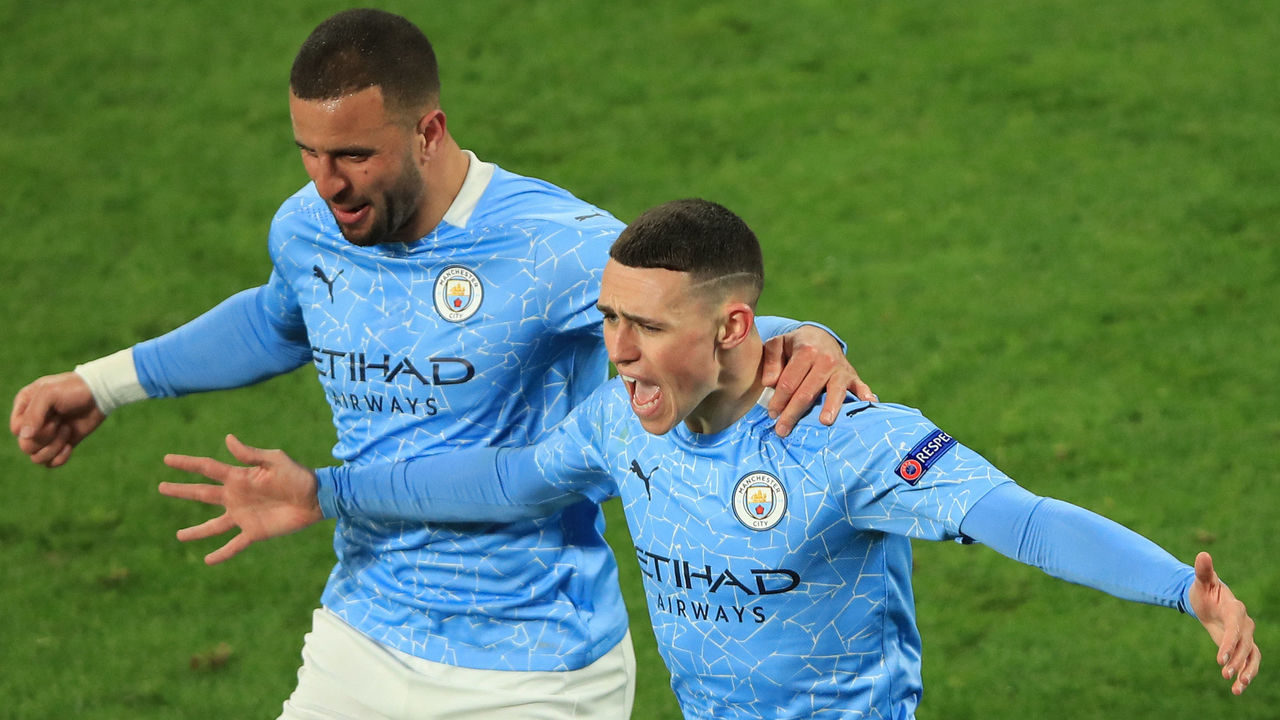 Whereas Haaland was, for the most part, kept quiet against Manchester City, his 17-year-old teammate, Jude Bellingham, took center stage, becoming the second-youngest player in history to score in the Champions League knockout stage. The do-everything midfielder, who also cleared a sure goal off the line at the other end Wednesday, garnered all the attention.
That's until compatriot Phil Foden settled the tie with a second-half, left-footed laser.
Football's future is in very good, very young hands. And so is England's.
The semifinals should be epic
Pep Guardiola back in the final four. Mbappe and Neymar trying to avenge last season's heartbreak. The most successful team in tournament history. A side that's been nearly unbeatable since a mid-season managerial change.
That's the lineup for the semifinals, which begin April 27.
Manchester City versus PSG. Real Madrid versus Chelsea. Mark your calendars.