Ahead of Sunday's Champions League final between Bayern Munich and Paris Saint-Germain, we examine five tactical questions that will be top of mind for managers Hansi Flick and Thomas Tuchel in the buildup to the huge tilt.
Can Mbappe exploit Bayern's high line?
Though both were eventually vanquished by Bayern's irrepressible attack, Lyon and, to a lesser extent, Barcelona showed in previous rounds that the German side's ultra-aggressive approach can be exploited. In an effort to stay compact and avoid large gaps between their three lines – forwards, midfielders, and defenders – Bayern's backline pushes up high to stay in tune with the counter-pressing system that sees advanced players work hard to win the ball in the opposition's half. That's great when it succeeds – as it so often does – but it makes Bayern susceptible to quick counterattacks. Only some last-gasp tackles, and, in the semifinal, the base of Manuel Neuer's post, saved Bayern from conceding more often.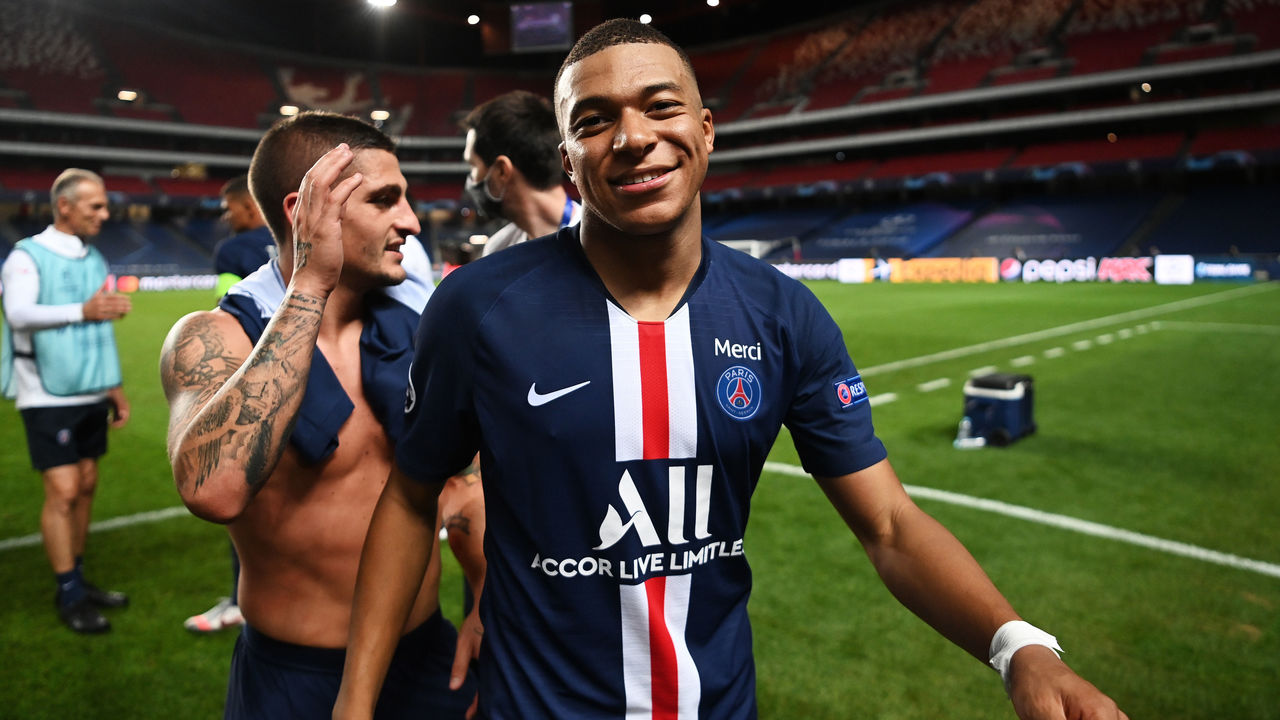 That should have Kylian Mbappe salivating. The rapid PSG superstar might be the best player in the world in open space, and if Bayern aren't careful, or if they get sloppy in possession at any point, Mbappe will pounce. It seems unlikely that Flick will change his aggressive approach considering the spectacular results it's delivered, but that will require Bayern to be almost perfect with the ball to avoid creating any openings for a team that can be devastating on the break with its superlative attacking trio.
Can Di Maria hang with Davies?
Alphonso Davies' meteoric rise to stardom has been swift as the young Canadian himself. In what feels like an instant, he's gone from a long-term prospect to a vital element on arguably the best team in world football. The 19-year-old, naturally an attacker, was deployed at left-back out of necessity after injuries ravaged Bayern's backline earlier in the season. He's made the position his own, using searing speed, dribbling prowess, and an eye for the perfect pass to become a legitimate game-breaker. His dazzling solo run against Barcelona in the quarterfinals – where he put Nelson Semedo on a poster – has been the enduring highlight of the Champions League since the tournament restarted.
Slowing him down, literally and figuratively, is crucial to containing Bayern Munich. A hard-working triumvirate will be responsible for that unenviable job on Sunday. Angel Di Maria, one of the most diligent and hard-working wingers around, will be the first line of defense. Ander Herrera, a tireless mega-pest who prides himself on restraining the other team's best players, will provide support from his position on the right side of PSG's midfield trio. And, naturally, right-back Thilo Kehrer will be called upon if Davies breaks free and gets himself near the penalty area. It's quite the gauntlet for the Canadian teenager.
Will Marquinhos shadow Muller?
Thomas Muller is back to his space-invading best as Bayern's very own "Raumdeuter" – a German word that translates, roughly, to "space investigator" or "space interpreter." The sinewy 30-year-old is a master of finding gaps and holes in coverage, using his gangly, almost awkward movement to pop up in places that defenders have vacated. It makes him equally dangerous as a scorer and creator. Liberated by Flick after being shackled by previous manager Niko Kovac, Muller's resurgence has been critical to Bayern Munich's run of dominance; the Bavarians have won 20 consecutive matches in all competitions, and Muller led the Bundesliga with 21 assists this season.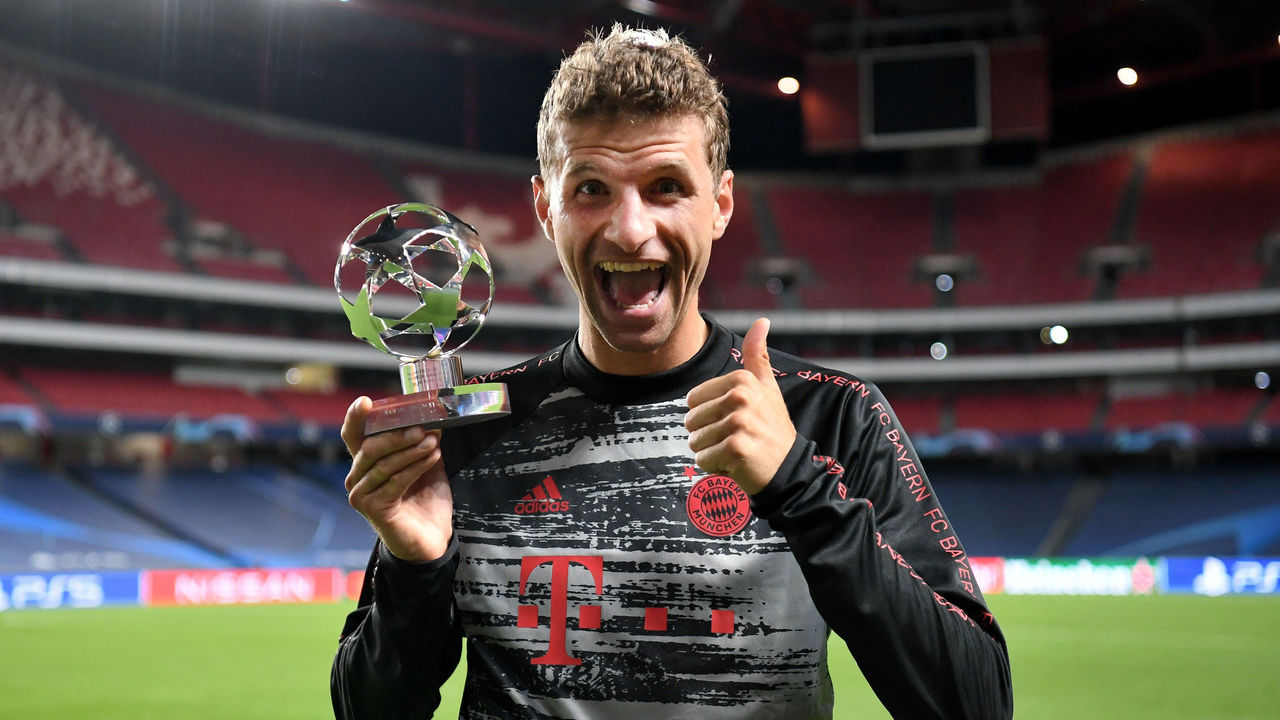 Much of the focus on shutting down Bayern centers around Robert Lewandowski – fair enough, considering the career season he's crafted. But shutting off the supply valve is the best way to try and stop the prolific Pole, and that means locking up Muller. On Sunday, that task will fall primarily on Marquinhos' shoulders, as he should again be deployed at the base of PSG's midfield, just in front of the defense. The Brazilian will need to be on high alert for 90 minutes, ensuring there's no space for Muller to investigate in and around the penalty area.
Is Verratti fit to start?
While Flick is expected to roll out the same starting lineup that has served him so well since the team arrived in Lisbon, his counterpart, Tuchel, has a big decision to make. The PSG bench boss will have to choose between giving Leandro Paredes another start or reinserting Marco Verratti into the midfield. The latter recovered from a calf injury to make a brief seven-minute cameo in the semifinals, replacing the Argentine, who was at his silky best against Lyon.
If the Italian is indeed fully fit, he offers a more mobile option; at his best, Verratti scampers around the pitch, combining his elite ball-progression skills with a combative spirit that can sometimes border on recklessness. Paredes, meanwhile, is less frantic, opting to ping passes between the lines. Both styles have their benefits, and Tuchel will need to decide which approach is better suited for stymieing an insatiable Bayern team.
How do you stop Neymar?
The short answer, outside if kicking him to bits, is that you don't. Not really. Containing the Brazilian's ornate dribbling and playmaking is the best you can really hope for, if the past two matches are any indication. Neymar nominally lines up as the center-forward in PSG's favored 4-3-3 formation, but in reality, he's more of a No. 10. He has complete freedom to move about the pitch; Neymar constantly drops deep to collect the ball and embark on juke-filled, winding runs into dangerous areas.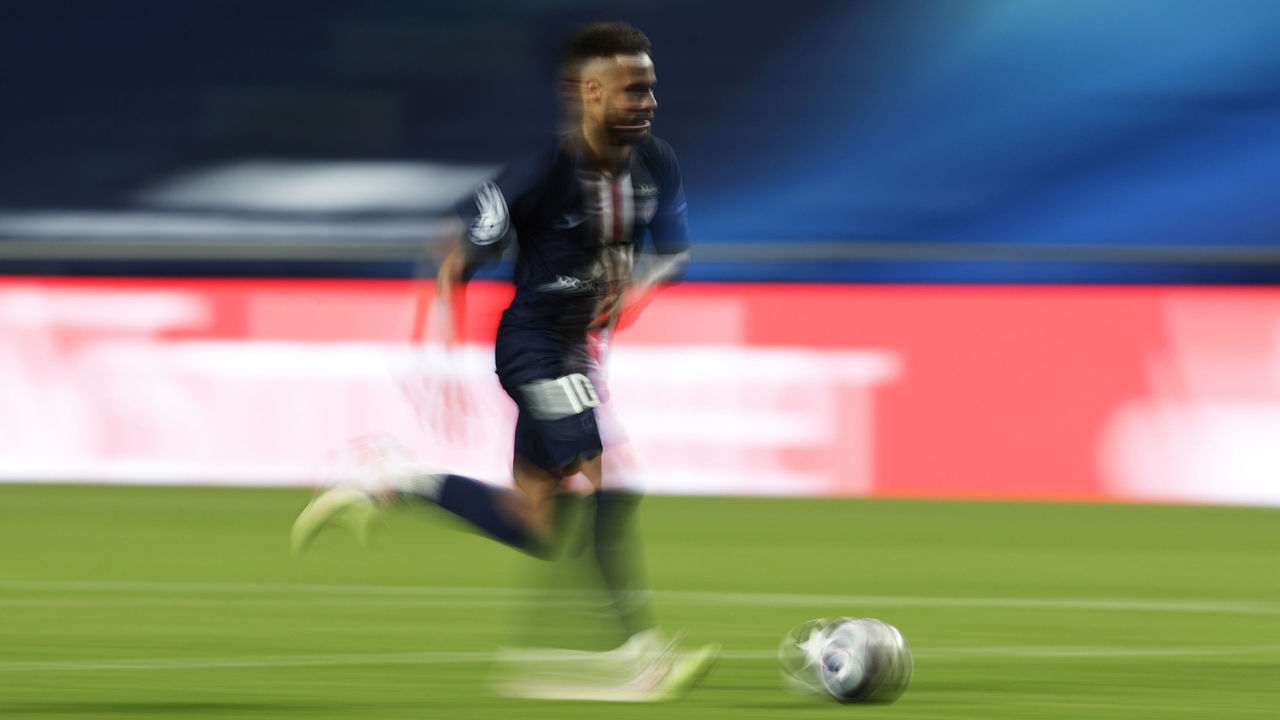 How Bayern Munich plan to restrict his influence will be fascinating. Neither Thiago Alcantara nor Leon Goretzka are "defensive" midfielders, so they'll need to stop him from actually getting the ball in the first place by cutting off supply lines. What they have to avoid at all costs is having their central defenders get drawn out while chasing Neymar around. That opens up spaces for Mbappe to run in behind, which, as previously outlined, is a recipe for disaster. It's easier said than done, of course, but figuring out how to slow Neymar down is arguably the central question that will determine whether Bayern Munich can hoist the Champions League trophy for the sixth time or if PSG will finally get their hands on the silverware they so desperately desire.